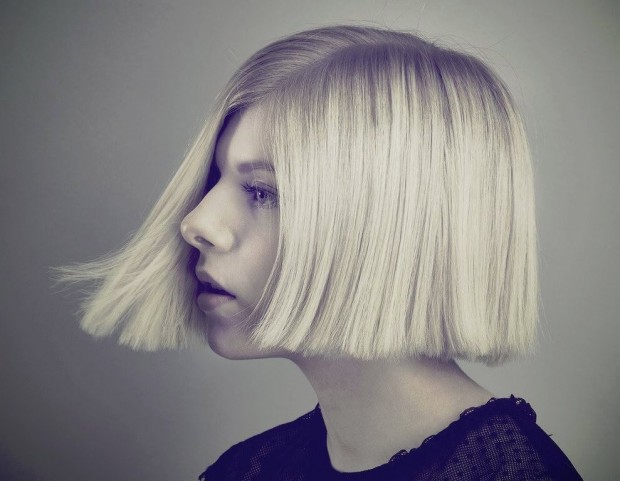 A catchy and easy going pop song on the outside with a dark nature on the inside. That's a mixture NOTHING BUT HOPE AND PASSION always enjoys. It's stuff good and and long-lasting artists are made of. And it looks like Norway's AURORA got all the potential to be Scandinavia's next LYKKE LI or SUSANNE SUNDFØR. Well, not that these two women already need a replacement but a little competition isn't the worst motor for quality.
The numbers speak for the 18-year-old talent from Bergen. This year's debut single Awakening scored over one Million plays at Spotify and parts of the blogosphere are already hyperventilating about her latest tune. Under Stars is an ambitious piece of darkened synthpop that combines an uplifting spirit with quite morbid thoughts. 'It's about us', explains AURORA in a press release. 'About the people we've lost through time, and how we handle that loss. The guilt of still being alive when they are not, and the hope that they might only be sleeping, maybe still dreaming, under the stars.'
So if you walk through this cold Wednesday just be a bit more aware of your own existence. Still, don't feel that sorry for those who are gone as we really don't want to ruin your day. Instead: open your heart and mind for this talented new artist right here.
—