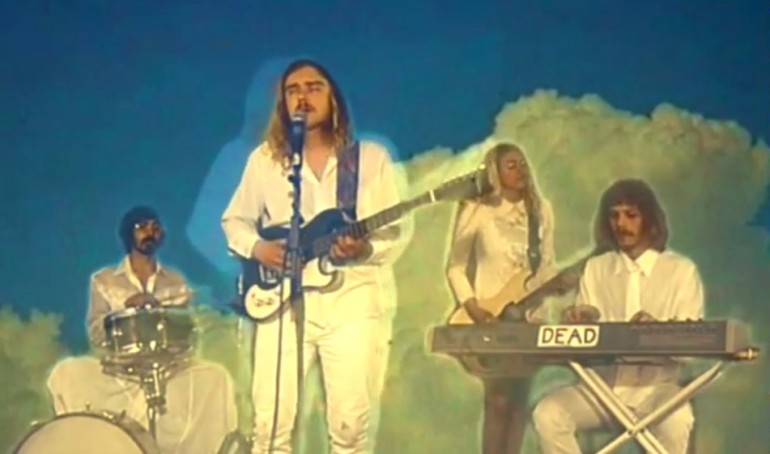 Context?
If you know us from NOTHING BUT HOPE AND PASSION you know that we share a certain amount of love for psychedelic dreampop ensemble FENSTER. We highly enjoyed 2014's album The Pink Caves and also published a big special about the record. We even shared the band's tour diary on our magazine. So, it's logical to support the band's ambitious new idea. Yes, it's a lo-fi music/sci-fi film called EMOCEAN. And Memories is the first single from it.
Why Should I Watch This?
Because it already gives an enjoyable glimpse of what to expect from this weird FENSTER project. Just take a look at the press text for the movie: 'In a nebulous alternate reality, where emotions are outlawed, the population is oppressed and controlled by an oligarchy that enjoys the privileges of emotions and materialism. Three heroes traveling from an alternate reality have to find their way out and find the island of Emocean where people can be free.' Awesome, right? The video for Memories sees the band performing as a group of angels up upon the clouds, all filmed in finest retro-driven VHS optic.
Anything Else?
The premiere of the EMOCEAN movie will happen at Berlin's brand new Pop-Kultur festival on August the 26th. The accompanying new FENSTER record arrives on September the 4th via Morr Music. If you like this charming concept please feel invited to support the group's crowdfunding campaign for it right here.

—