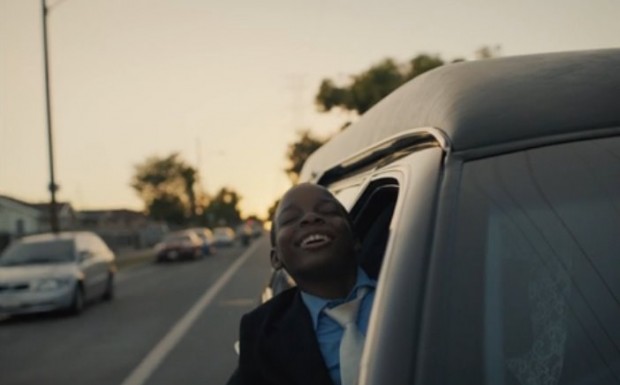 Acclaimed producer Steven Ellison aka FLYING LOTUS and rap shootingstar KENDRICK LAMAR share the official music video for Never Catch Me, the latest single of Ellison's forthcoming  record You're Dead! The lovely and uplifting clip, directed by Hiro Muari follows two kids who raise from the deathbeds to dance their way into a brighter future. The follow-up record to FLYING LOTUS' celebrated 2012 record Until The Quiet Comes arrives via Warp Records on October the 6th; but you can watch the new video right here today.
[youtube id="2lXD0vv-ds8″ width="620″ height="335″]
German fans can watch the video right here.
—