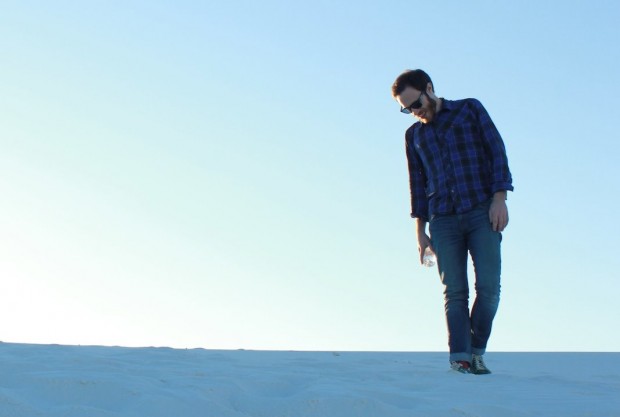 What smoother way to start this Wednesday as with new material by beloved Irish songwriter JAMES VINCENT MCMORROW? And although he only released his sophomore album Post Tropical at the beginning of this year, he's already back with fresh music. When I Leave is the name of a brand new song by MCMORROW which he recorded during his recent tour.
The artist about his workflow: 'I've been recording when I can over the summer, on the floors of festival dressing rooms, in hotels, I've been waiting for everyone to fall asleep so I can track vocals in the back lounge of the bus. Making 'Post Tropical' definitely lit a fire. There's no plan for any of it, I have an album in the world and it is rightfully taking up a lot of my energy, but I've plenty energy to go around, I'd like to start putting out some ideas while the ink is still wet, I want people to hear them, to know what they are when we play them live during the autumn Euro and US tours.'
Looks like there is more music to come from the lovely in the near future. When I Leave follows the tradition of tender and soulful songwriting pop from Post Tropical, that much is for sure. And it is up for free download which makes it even better. Get it right here.
—