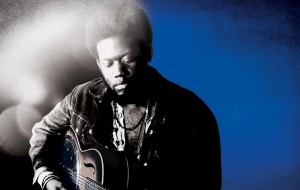 Soul musician MICHAEL KIWANUKA delights his fans with his new single You've Got Nothing Left to Lose. The track of the British singer-songwriter was produced by none other than JACK WHITE and was released on his label Third Man Records. KIWANUKA, who called himself as a big fan of the former THE WHITE STRIPES singer, won the BBC's Sound Of 2012. His 2012 debut album Home Again was nominated for the Mercury Music Prize and we surely can't wait for the sophomore longplayer. Watch the touching video for the track right here.
[youtube id="SsrymeSoeZ0″ width="620″ height="350″]
German fans can watch the music video right here.
—