Ratatat return with first song in five years, 'Cream on Chrome'
Last weekend RATATAT did not only perform at Coachella, they also revealed Cream on Chrome, their first new music in five years. The tune arrived just in time for the performance which you can watch below. The instrumental piece is also supposed to mark the first teaser off their new album. The follow-up to 2010's LP4, rumoured to be entitled LP5, is supposed to be released later this year. Watch both – live and studio version – of the new RATATAT piece right here.
---
---
Mumford and Sons hate Jay Z's TIDAL service, release new live video

We're still not sure whether to embrace JAY Z's TIDAL streaming service or embrace it. You can read NOTHING BUT HOPE AND PASSION's pro/contra thoughts in this article. British rock superstars MUMFORD AND SONS have a clear opinion on the whole idea. In a new interview with The Daily Beast guitarist Winston Marshall called the A-list celebreties who back up the project 'new school fucking plutocrats.'
Bandleader Marcus Mumford finds more differentiatet words for it as he writes: 'We wouldn't have joined it anyway, even if they had asked. We don't want to be tribal. I think smaller bands should get paid more for it, too. Bigger bands have other ways of making money, so I don't think you can complain. A band of our size shouldn't be complaining. And when they say it's artist-owned, it's owned by those rich, wealthy artists.' He continues: 'Smaller bands have a better opportunity in the music industry now than they've ever had, because you don't need to have a record deal to have your music listened to worldwide. It's democratized the music industry. So as much as it sucks, and they need to figure out how to represent people fairly financially, you've never been able to get your music.'
The new MUMFORD AND SONS album Wilder Mind arrives on May the 4th and you can experience a brand new live video of its recent single The Wolf right here.
---
---
Sufjan Stevens shares new non-album track 'Exploding Whale'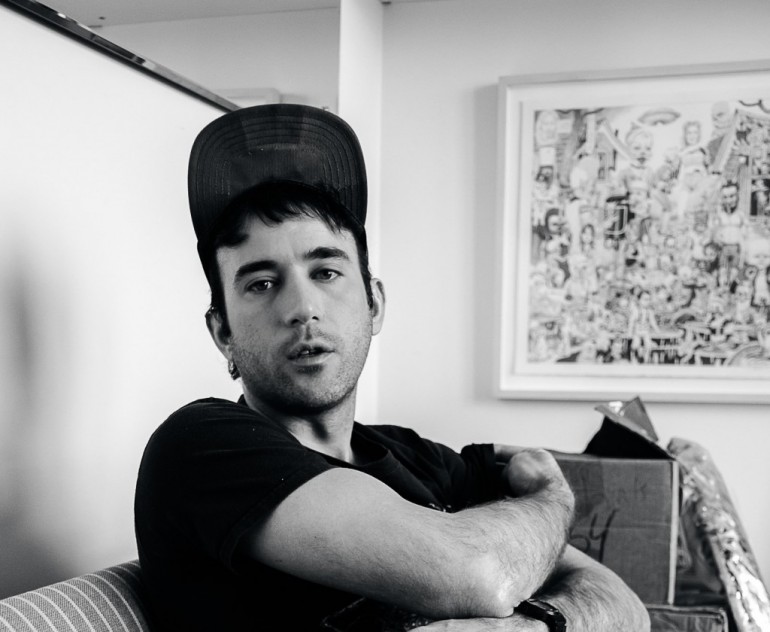 American songwriter SUFJAN STEVENS is currently touring his recently released studio album Carrie & Lowell and is also selling a special 7-inch single including a non-album track which goes by the name Exploding Whale. The following statement is printed on the vinyl: 'No download card. Sorry about that. At first we thought it would be more interesting to let this be vinyl only. Then we realized that's a dumb idea. Then we ran out of time. So no download? Of course someone will digitize and put on the internet, so good job internet! This is what happens when we all work together! Go team!' And indeed, someound was kind enough to rip that little gem by SUFJAN STEVENS and uploaded it for all our delight right here.
---
---
Florence + The Machine premieres 'Ship to Wreck' video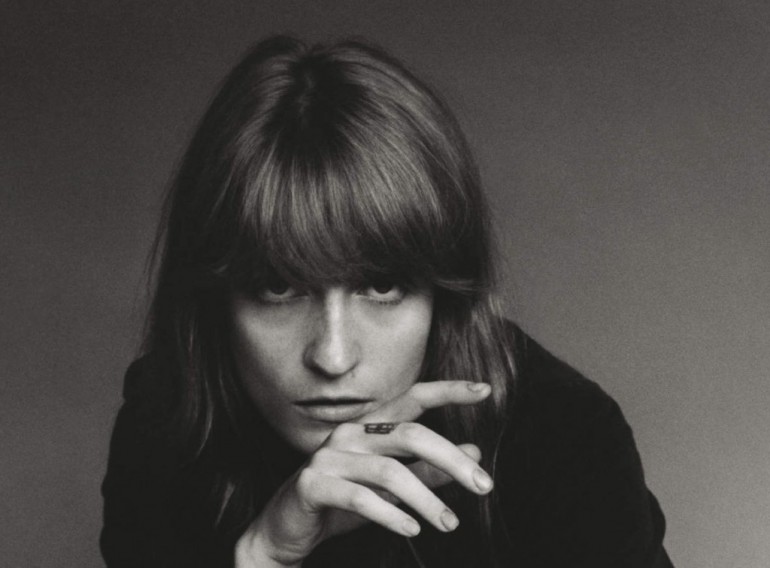 Florence Welch aka FLORENCE + THE MACHINE has unleashed the official music video for Ship To Wreck, the latest song off her upcoming LP How Big, How Blue, How Beautiful. The powerful song follows the previously released tracks St Jude and What Kind Of Man. And just like the song the music video documents the self destructive side of Welch. Experience the new FLORENCE + THE MACHINE clip right here.
Alternative video link right here.
---
---
Franz Ferdinand and Sparks aka FFS share new single 'Johnny Delusional'
The longtime coming collaborative project of FRANZ FERDINAND and SPARKS aka FFS has shared more music of its upcoming self-titled debut album. Johnny Delusional is the first official single, following the previously released Piss Off. The complete FFS album arrives on June 8 via Domino Records and was produced by John Congleton. Listen to the new single right here.
Alternative video link right here.
---
---
Noel Gallagher's High Flying Birds share 'Riverman' video
Britain's national treasure, NOEL GALLAGHER, presents a new music video for Riverman. It's the opening track of the recently released and quite satisfying second album Chasing Yesterday from his HIGH FLYING BIRDS. And since the former OASIS mastermind is known for really hating to shoot music videos don't be surprised that he just plays a minor role in it. But there's plenty of psychedelic images and colours to accompany the song in its best possible way. See for yourself right here.

—