Don't forget to check out our 50 Best Songs of 2020 as well
50. Laura Marling – 'Song For Our Daugher'
Every new album since her first record in 2008 has exhibited a step forward, both lyrically and musically. And the newest work of Laura Marling is no different in that respect. Rarely anything has remained of the image of a naive folk songstress, that some might still see in her. Marling's voice has become rougher, smokier, even angrier over the years. And yet, rage is not a sentiment one usually would associate with her music, least of all in Song For Our Daughter, which to a large extent is a very intimate record.
► Spotify / ► Apple Music / ► Bandcamp
---
49. Kevin Morby – 'Sundowner'
In a year where our minds and bodies are often trapped, the yearning for space and mutual affection grows bigger and our thoughts and emotions often begin to travel to distant places, Kevin Morby gives us Sundowner – an album full of warmth and heartfelt songs that takes us right into his soul and the Midwest of America. Sundowner finds Kevin Morby delving deep into his innermost being and delivering a comforting, touching soundtrack in times of seclusion and longing.
► Spotify / ► Apple Music / ► Bandcamp
---
48. SOKO – 'Feel Feelings'
Before listening to SOKO's third album Feel Feelings, one would expect pure positivity because of her latest social media posts about her blissful family life and being the happiest she's ever been. But Feel Feelings' overall mood is rather in a line with its predecessors' prevalence of melancholy. That's because the album was written before the birth of her son, a time in which SOKO was celibate due to too many toxic relationships and so got to know and learned to accept herself. This wonderful record documents SoKo embracing all of her emotions proudly and, beginning with the title, prompts you to do the same.
► Spotify / ► Apple Music
---
47. Hundreds – 'The Current'
For their fourth major release in their impressive decade-long journey as Hundreds, the sibling masterminds Eva and Philipp Milner chose to embrace an imagery that perfectly relates to the consuming quality of their sound. The Current epitomises the progressive sonic adventures in electronic pop music, which the gifted duo has been honing in the years past. The record also finds Hundreds step out into the open, delivering a sophisticated and sincere work of art.
► Spotify / ► Apple Music
---
46. Half Waif – 'The Caretaker'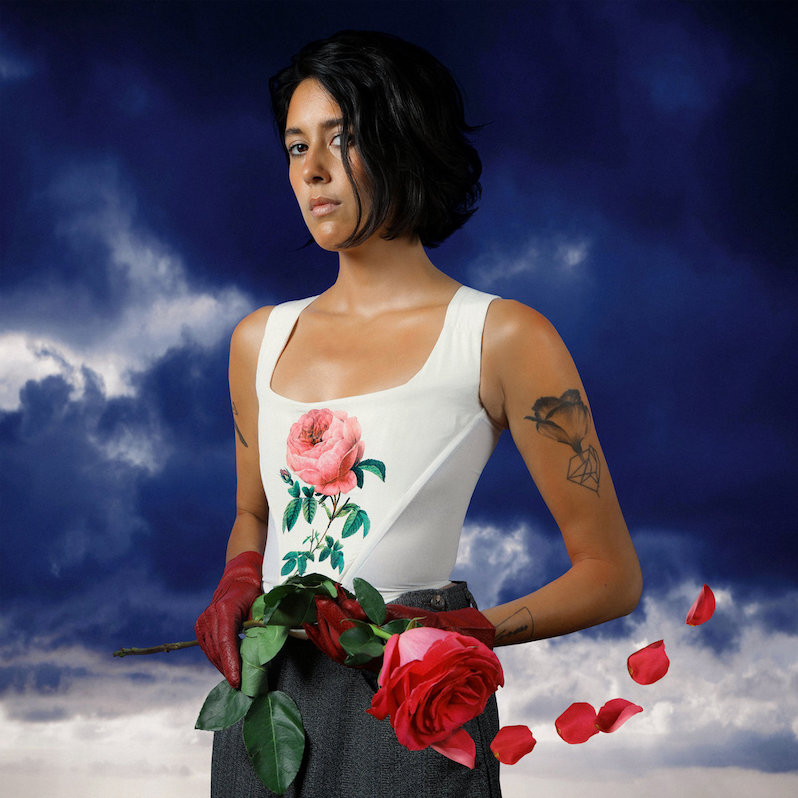 With brooding electronic touches, dramatic piano melodies and somber vocals, Half Waif creates a cosmos of her own and revitalizes the commercialized genre of synth pop. After the acclaimed debut Lavender, which was inspired by the flowers growing in the family garden, her personal family history snuck its way onto the current LP as well. The Caretaker shows an artist confident in what she is doing.
► Spotify / ► Apple Music / ► Bandcamp
---
45. Jehnny Beth – 'To Love Is To Live'
In between writing a erotic poetry book, scoring soundtracks and hosting both radio and television shows, Jehnny Beth managed to squeeze in to record her debut album. The idea to record an album as a solo artist was born in the night of Bowie's dead: The Savages singer decided to work on her first solo album in the direct aftermath. Ultimately, To Love Is To Live sounds like Beth's own take on glam rock. Her version sounds sexy, angry and honest. Amongst all though, this is a record that celebrates the variety and grandness of our short time on this earth.
► Spotify / ► Apple Music
---
44. Algiers – 'There Is No Year'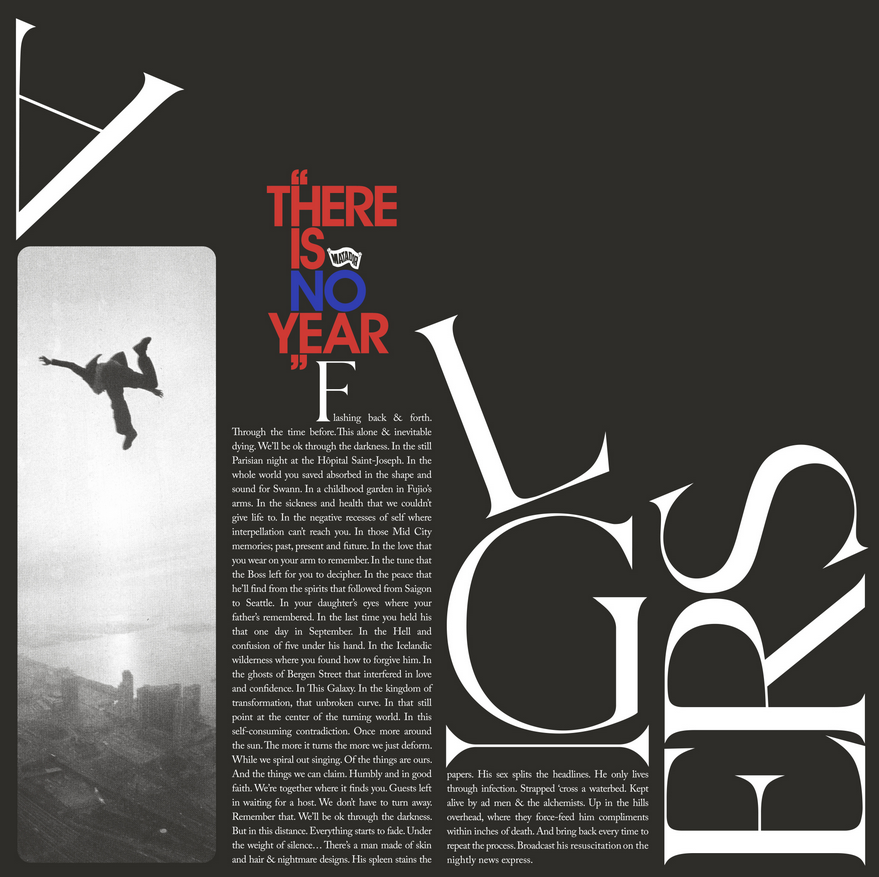 Luckily for all of us, Algiers have realized a long time ago that the power of speaking up for their beliefs and channeling their thoughts through their music, is the only way forward for them. Their new album There Is No Year is another extraordinary example of the band's ongoing musically bold, politically charged and challenging journey. Even the quieter moments of the record radiate a tangible sense of urgency that really make you listen closely.Despite all the struggle and resistance that can be found on There Is No Year, the record isn't overloaded. It's biggest strength this time around might be its clarity when it comes to its urgent appeal to a common sense that needs to be activated again
► Spotify / ► Apple Music / ► Bandcamp
---
43. Tara Nome Doyle – 'Alchemy'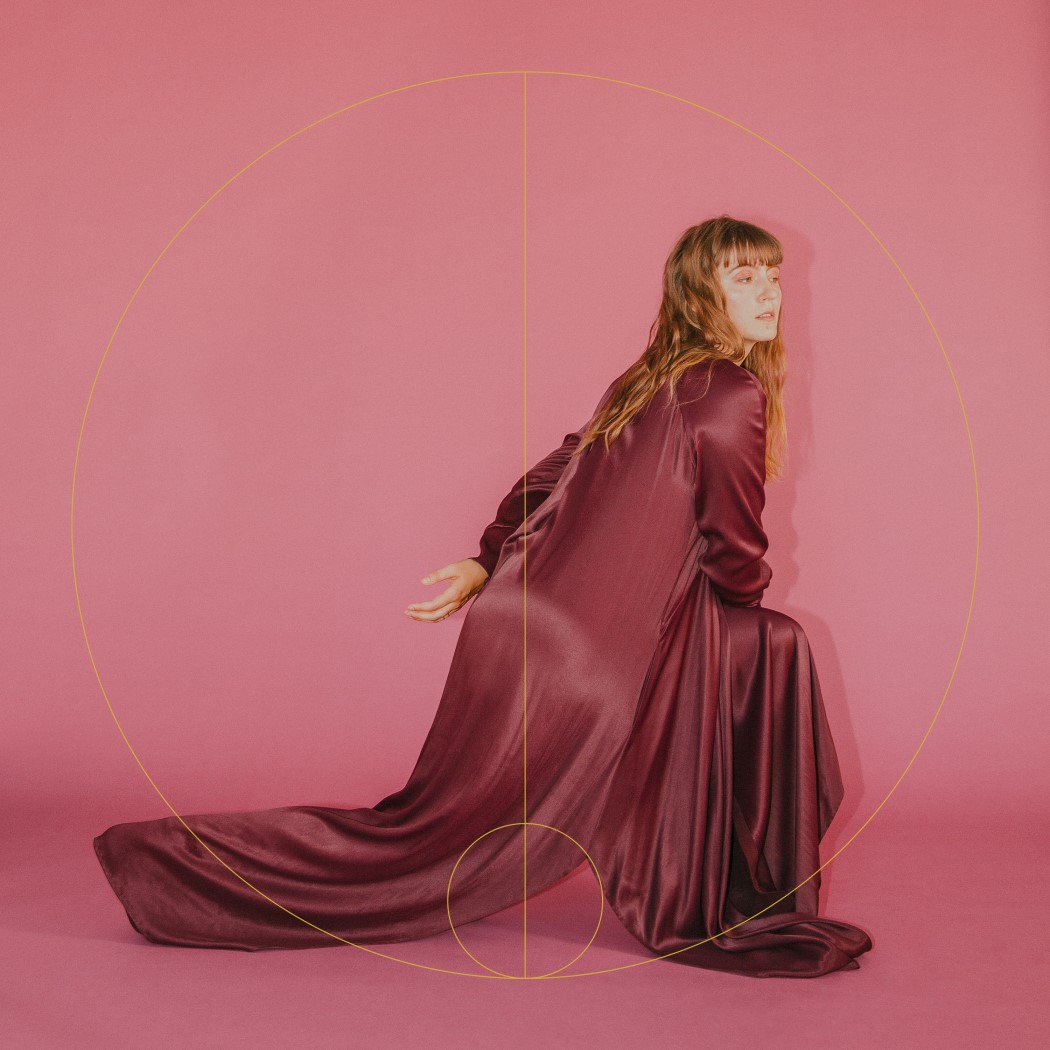 Based in Berlin, but bringing on stage a world-encompassing orchestra of sound, the only 22-year old Tara Nome Doyle is an artist that seems sort like "fallen out of our time", in the most positive sense one can imagine. Tender and soothing are her vocal registers, gloomy and pulsating the harmonies created, irresistible the mysterious charm that lingers in the air of the songs of the enigmatic singer-songwriter. On her impressive debut LP Tara Nome Doyle breaks open borders between past and present, nature and city-life and sets out to transfer unharmed mystical worlds into our modern, urban maze. Meanwhile, it is quite hard to imagine an exploration of youth-inspired struggle sounding that harmonious.
► Spotify / ► Apple Music / ► Bandcamp
---
42. Ultraflex – 'Visions Of Ultraflex'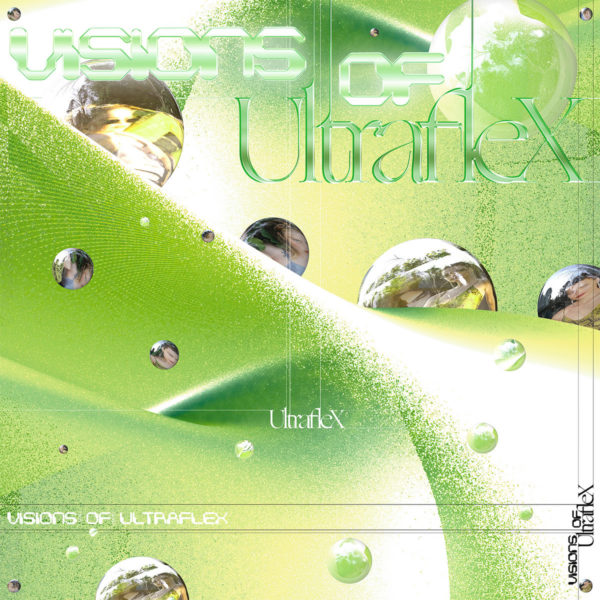 Ultraflex is not only a testament of the pop musical skills from Iceland's Special-K and Norway's Farao but also a really entertaining DIY pop album that is packed with honest love for the music that once inspired the two artists in their formative years. The eight tracks on Visions Of Ultraflex feel like forgotten treasures from a long lost 80s mixtape, produced with a nod to the past but sounding like state of the art bangers for the here and now. The result is an ode to friendship, carelessness and electronic dance and pop music. If you happen to be a lover of quality 80s pop you should definitely follow these two sirens into their soft-coloured safe space here for half an hour of feelgood vibes.
► Spotify / ► Apple Music / ► Bandcamp
---
41. Fiona Apple – 'Fetch The Bolt Cutters'
It's quite a quality to release your boldest work 25 years into your career but since new Fiona Apple records are a rare affair (this one is only her fifth since 1996) it's not a total surprise that the stubborn songwriter appears to be getting better and better with age. Carefully crafted mostly alone in her own home over the past years this – sort of – quarantine album arrived at the peak of the first one in 2020 and is packed with adventurous and twisted turns at every corner. Jazzy-infected piano pop packed with progressive weirdness, animal noises and spoken words moments that channel all the anger, depression and various emotions a true artist like Fiona Apple is feeling these days. What a hurricane of an album!
► Spotify / ► Apple Music
---
40. Gordi – 'Our Two Skins'
Our Two Skins is a record that deals with goodbyes, reflections and new beginnings and Payten is a fitting protagonist to tell these stories. "Give me less than comfortable," she sings in the uplifting Unready which really transports a spirit of 'fuck it, I'm heading for my own adventure' and she's really great in those moments as well. Embrace the crisis, embrace the fear, live with it and beat the shit out of that bastard! Our Two Skins is a powerful and mighty record for a world that is currently looking for a new design. You can't plan these things but in this case the timing worked out pretty well.
► Spotify / ► Apple Music / ► Bandcamp
---
39. Muzz – 'Muzz'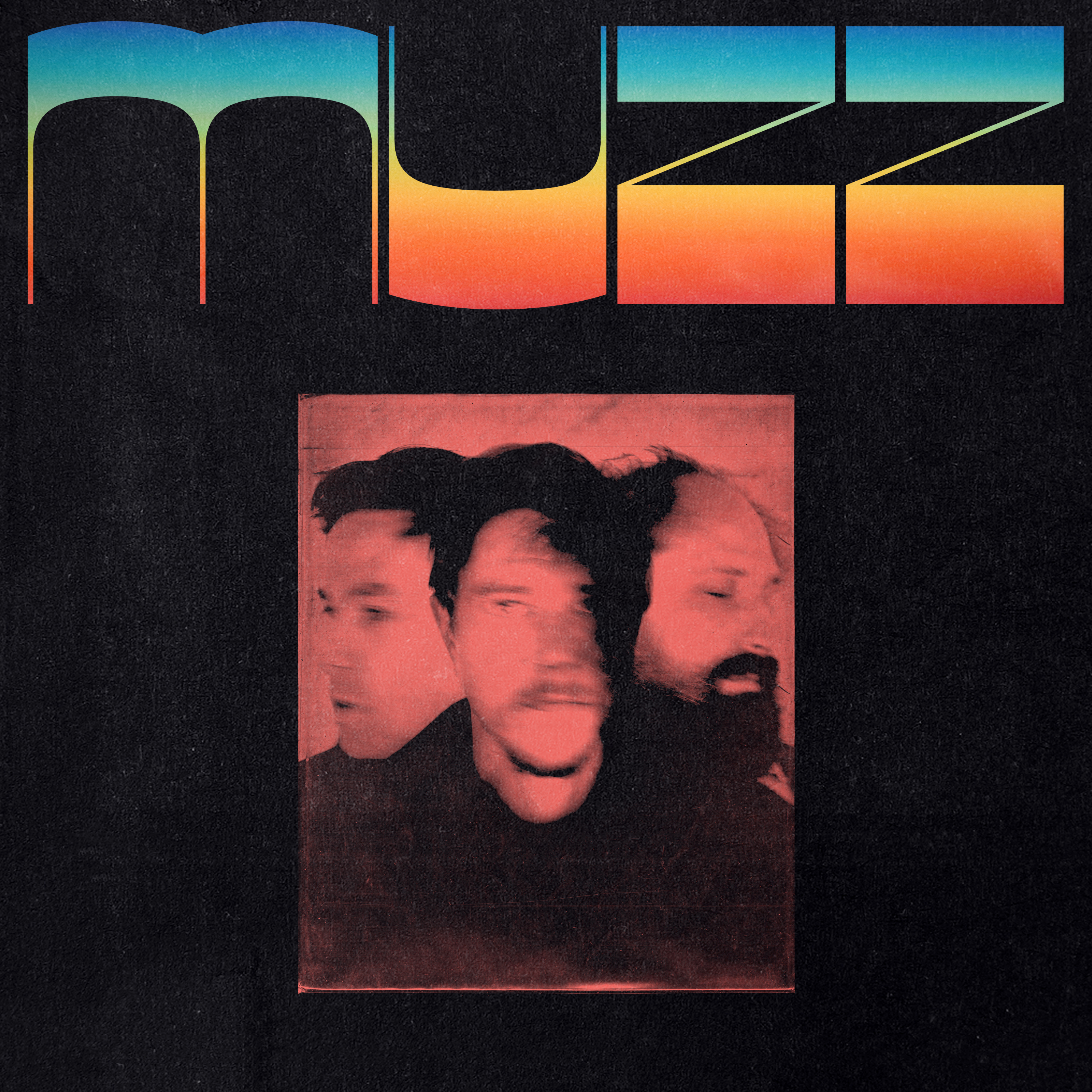 Muzz consists of Josh Kaufmann of Bonny Light Horseman fame (and longtime The National producer), Fleet Foxes' tour drummer Matt Barrick and Interpol frontman Paul Banks. When discussing a project by a group of well-established musicians, one tends to focus on individual contributions, instead of seeing the music as more than the sum of its parts. The most impressive feature of Muzz' self-titled debut is how effortlessly it coasts above such tendencies. It is a highly idiosyncratic record, easy to listen to but full of weird ideas and strange detours.  The supergroup never fully commit to freaking out their listeners, but they establish a sense of uneasiness that stays below the surface yet is hard to shake.
► Spotify / ► Apple Music / ► Bandcamp
---
38. Fenne Lily – 'Breach'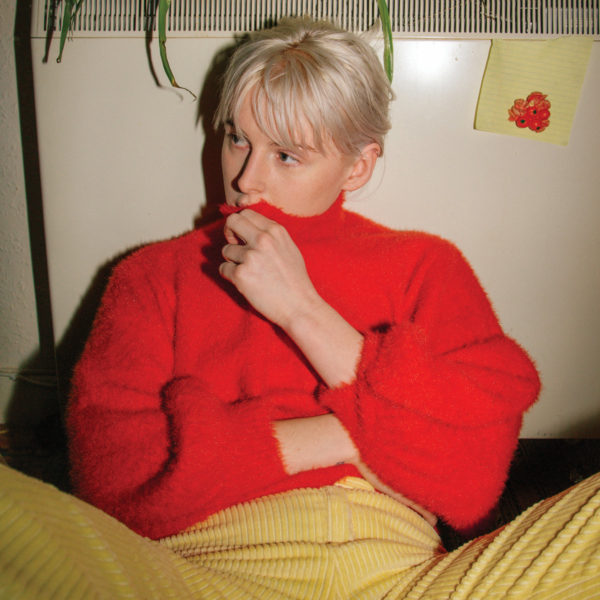 The seocnd album by the charismatic songwriter was recorded during a self-imposed period of isolation pre-Covid 19. On the introspective record, Fenne Lily dives deep into her world to finally find emotional stability. BREACH walks on the middle ground between heartstring-pulling ballads, witty observational lyrics, soft vocals, and Fenne Lily's knack for beautiful melodies.
► Spotify / ► Apple Music / ► Bandcamp
---
37. Kraków Loves Adana – 'Darkest Dreams'
Apathy, loneliness, depression and acceptance of your own weird self – it's a lot Hamburg-based two-piece Kraków Loves Adana is dealing with on their fifth full-length but by giving in to their Darkest Dreams they actually create something surprisingly liberating and an album that finds hope in the grittiest places. The songs take us right into the abyss. However, the band doesn't lose themselves in despair, it celebrates the nightly set-up as a liberating source of power. Singer Deniz Çiçek isn't moaning, for her the darkness is an ally and something to give her strength.
► Spotify / ► Apple Music / ► Bandcamp
---
36. Discovery Zone – 'Remote Control'
American artist JJ Weihl has been a beloved figure of the restless Berlin underground scene, mostly due to her involvement in Fenster, the ever-changing indie music institution. Remote Control spreads this warm and relaxing feeling of a tropical fever dream, one that is actually quite human despite its electronic sound and themes. And maybe that's the biggest strength of the Discovery Zone sound. It's less about the machine's skills but more about the human potential we should unfold here. Because those analogue machines won't play themselves, right? In the middle of all that dystopian despair it's not the worst idea to come up with a more hopeful concept of this vague thing we call 'the future'.
► Spotify / ► Apple Music / ► Bandcamp
---
35. Four Tet – 'Sixteen Oceans'
Over the past twenty Kieran Hebden managed to achieve something that's really hard in the field of electronic music – his own niche and a unique quality trademark. While his musical alter ego Four Tet has reached into many different musical fields over these twenty years Hebden's reputation is outstanding. Sixteen Oceans is synthetic story telling at its best, it's an electronic emotional affair and a must-listen experience who seek for more in electronic dance music than just simple club bangers. It's an almost meditative alternative draft to many other competitors in the game, showcasing the artist's standout position in this field.
► Spotify / ► Apple Music / ► Bandcamp
---
34. Thundercat – 'It Is What It Is'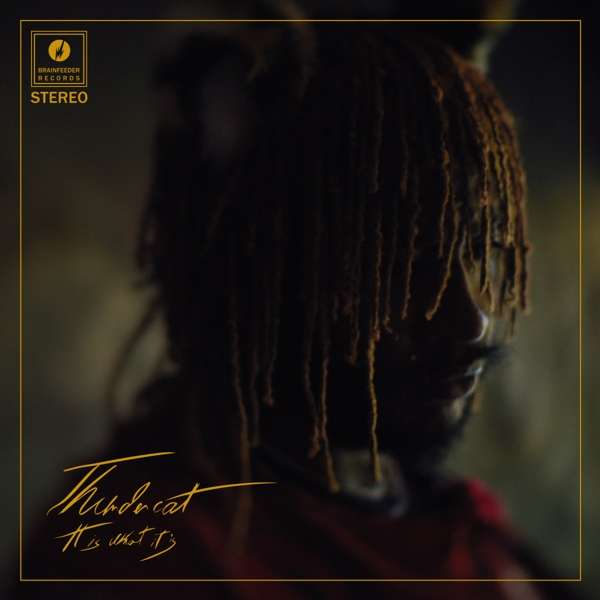 After showing off the variety the LA jazz, hip-hop and funk scene has to offer on Drunk, the theme on It Is What It Is moves from a night gone havoc to its contemplation on the fun and muddled moments afterwards. With 15 tracks in around 36 minutes, each song jumps right into its crucial element. There are no long intros or flourishing repetitions – everything melts into one so that the record achieves a density which highlights either Stephen  Bruner's voice, his outstanding basslines or each featured artist's abilities.
► Spotify / ► Apple Music / ► Bandcamp
---
33. Matt Berninger – 'Serpentine Prison'
Good things take time, they say, and so did the official solo debut of The National front singer Matt Berninger. If you already appreciate the mellow gloom that comes with the distinctive baritone that Berninger has crafted as the core trademark of The National, then Serpentine Prison is likely to catch your attention. Mostly framed in beautiful acoustic, and at times even bluesy, sonic patterns, these songs profoundly meander through melodic and poetic sensibilities. Given the more expansive musical dimensions of his main band, primarily on last year's I Am Easy To Find, Serpentine Prison, with its grainy, organic textures it reminds a bit of The National's early work. However, all of this is far from self-reflexive nostalgia, one may fathom.
► Spotify / ► Apple Music / ► Bandcamp
---
32. Kelly Lee Owens – 'Inner Song'
While the critically praised self-titled 2017 debut by Kelly Lee Owens was all about finding the right sound her sophomore full-length explores the possibilities of extending that sound and simply lets her ideas flow. It's full of various ideas that usually shouldn't work together but actually create a really cohesive feeling. She really makes you forget about the complexity of her music and instead invites the listener to a meditative trip.
► Spotify / ► Apple Music / ► Bandcamp
---
31. Caribou – 'Suddenly'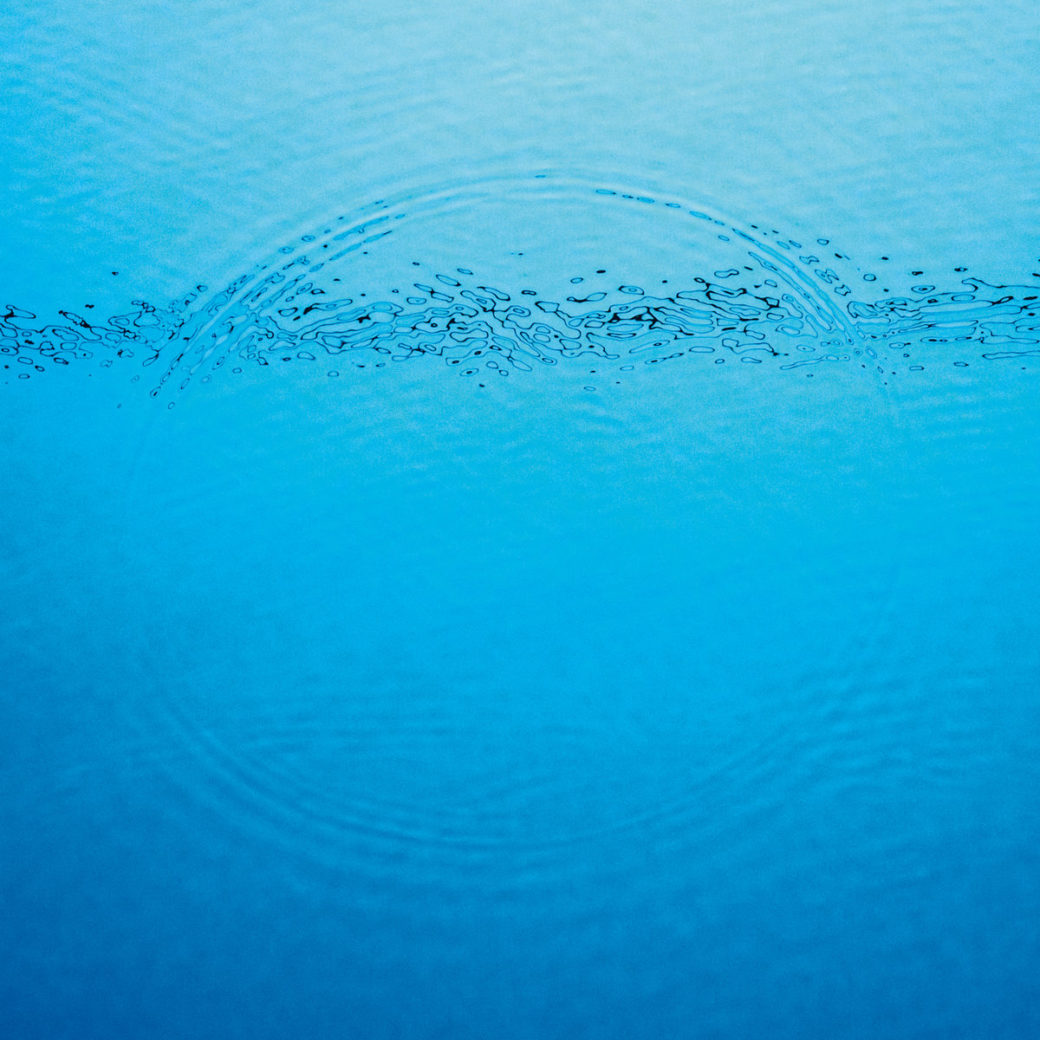 After the release of of his 2014 album Our Love Dan Snaith, the creative force behind Caribou had to come to terms with various personal struggles bringing grief and loss upon his family. But it also led to the realization that those sudden changes and deeply emotional experiences made him stronger and actually able to turn inwards even more so all while navigating and processing the effects of the emotional trauma. Suddenly became the very personal reflection of those hard times that defines the album and drives Snaith to step out of his own fears all while approaching the songs from different angles outside of his own self.
► Spotify / ► Apple Music / ► Bandcamp
---
30. TOM And His Computer – 'Future Ruins'
Although Thomas Bertelsen has been a restless figure in Copenhagen's music scene for almost twenty years it took him a while to finally release a full-length under his alias TOM And His Computer. But this huge amount of patience resulted in a pretty impressive debut record that impressively demonstrates why Bertelsen is anything but a newcomer in the game. While his first releases of were still shaped by his roots in electronic club music he slowly but steady moved his sound closer to the territory of groups like The Cure, Bauhaus or Slowdive. But Bertelsen's inspirations go beyond the dark wave territory as they also include soundtracks and his love for photography. As long as this world looks a bit more grim this album is the best possible soundtrack to cope with some of the madness.
► Spotify / ► Apple Music / ► Bandcamp
---
29. Ghostpoet – ' I Grow Tired But Dare Not Fall Asleep'
If you are a fan of dystopian fiction, I can assure you, you will hold this album close to your heart. Obaro Ejimiwe's fifth album as Ghostpoet explores our relationship with social media, questions how we perceive the world in troubling times and the reality we have created for ourselves. Here is another record which was created before the current crisis but gained an even more complex meaning through its timing. It can be heavy to bombard oneself with even more existential questions these days but I Grow Tired… makes it worth it: We are in this shit together but when we get out of it, we can hold hands again, conquering our past shadows.
► Spotify / ► Apple Music / ► Bandcamp
---
28. Grimes – 'Miss Anthropocene'
With all the rumours, news, and media attention surrounding Claire Boucher, it is not far-fetched to say that Miss Anthropocene is her own dark and genuine way of making peace with a world and a self in turmoil. Set out to be a record on the climate crisis (the title referring to a goddess of climate change and being a combination of 'misanthrope' and 'Anthropocene', a newly coined description for the earth's current geological era), it became something quite different. The intended theme – the hurting of the world – is overshadowed by – the hurting of the artist, and it is done beautifully so.
► Spotify / ► Apple Music
---
27. Ellis – 'Born Again'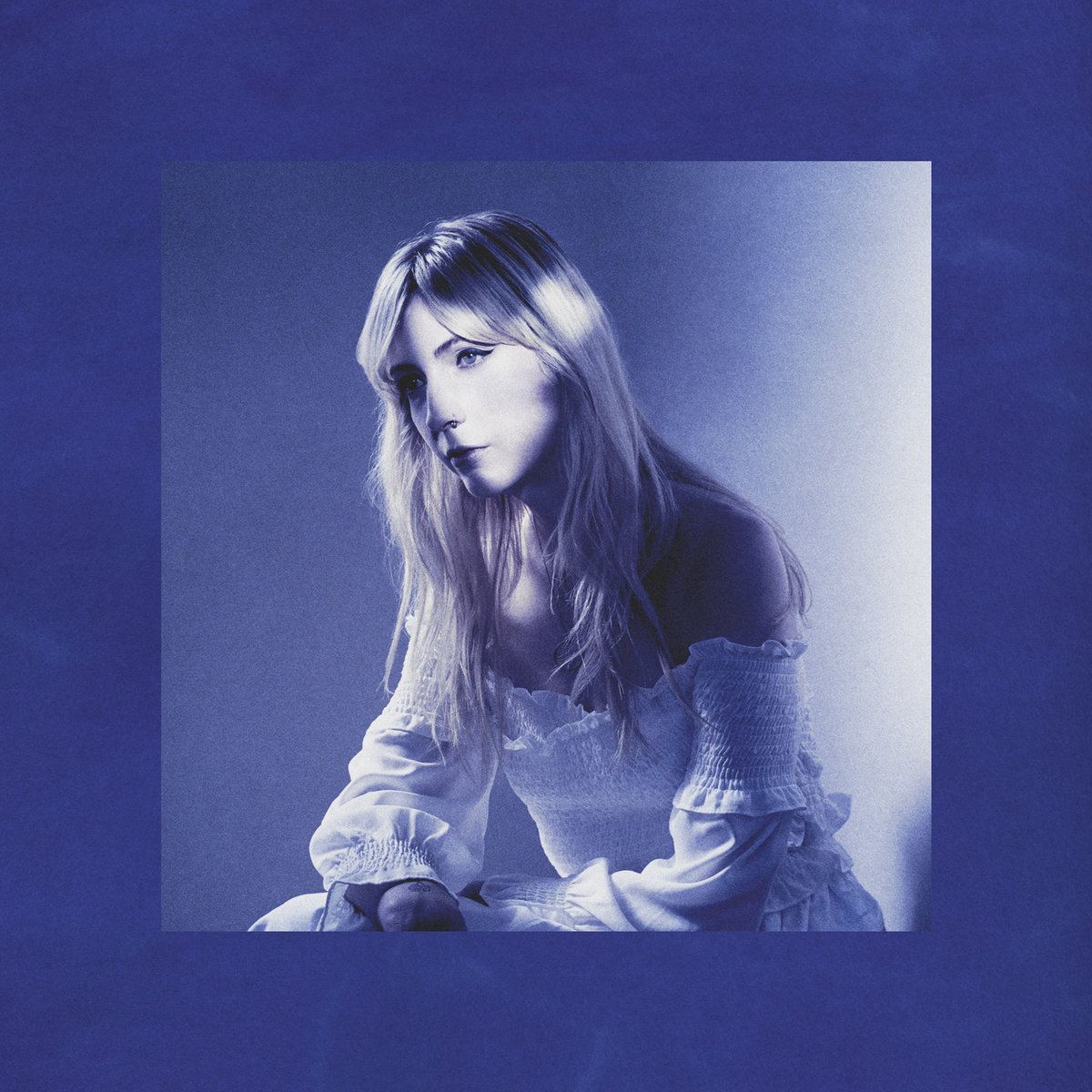 Following her highly acclaimed EP The Fuzz in 2018, Born Again is the outstanding debut of Ontario-based singer and songwriter Linnea Siggelkow, better known by her moniker Ellis. The soothing, dreamlike ambiance of her first output is here reimagined in the form of the subtle but expressive melodic craft of the artist, met by powerful lyrical worlds that display profound vulnerability and personal growth. The figurative settings of Ellis' first full length record are as vast as they seem taken of very intimate memories. Warm beds and abandoned church pews, hurried urban streets, wild forests or cosmic-like imaginations: those spaces provide the backdrop to the artist's often painful journey of self-discovery, the transformation of life itself as is hinted in the album title.
► Spotify / ► Apple Music
---
26. Working Men's Club – 'Working Men's Club'
The self-titled debut album of his band Working Men's Club is an ode to suburban boredom where any perspectives are just as far away as the big city lights of iconic Manchester which lies a few miles down South of Todmorden. The record feels like a direct throwback adventure that takes the listener back to the glorious and gritty heydays of 1980s post-punk and new wave and the feeling one might have had when attending a night at the iconic Haçienda nightclub in that decade. The record unfolds itself like a modern take on that era when post-punk, new wave and acid house could go easily waltz hand in hand on the dancefloor.
► Spotify / ► Apple Music
---
25. Braids – 'Shadow Offering'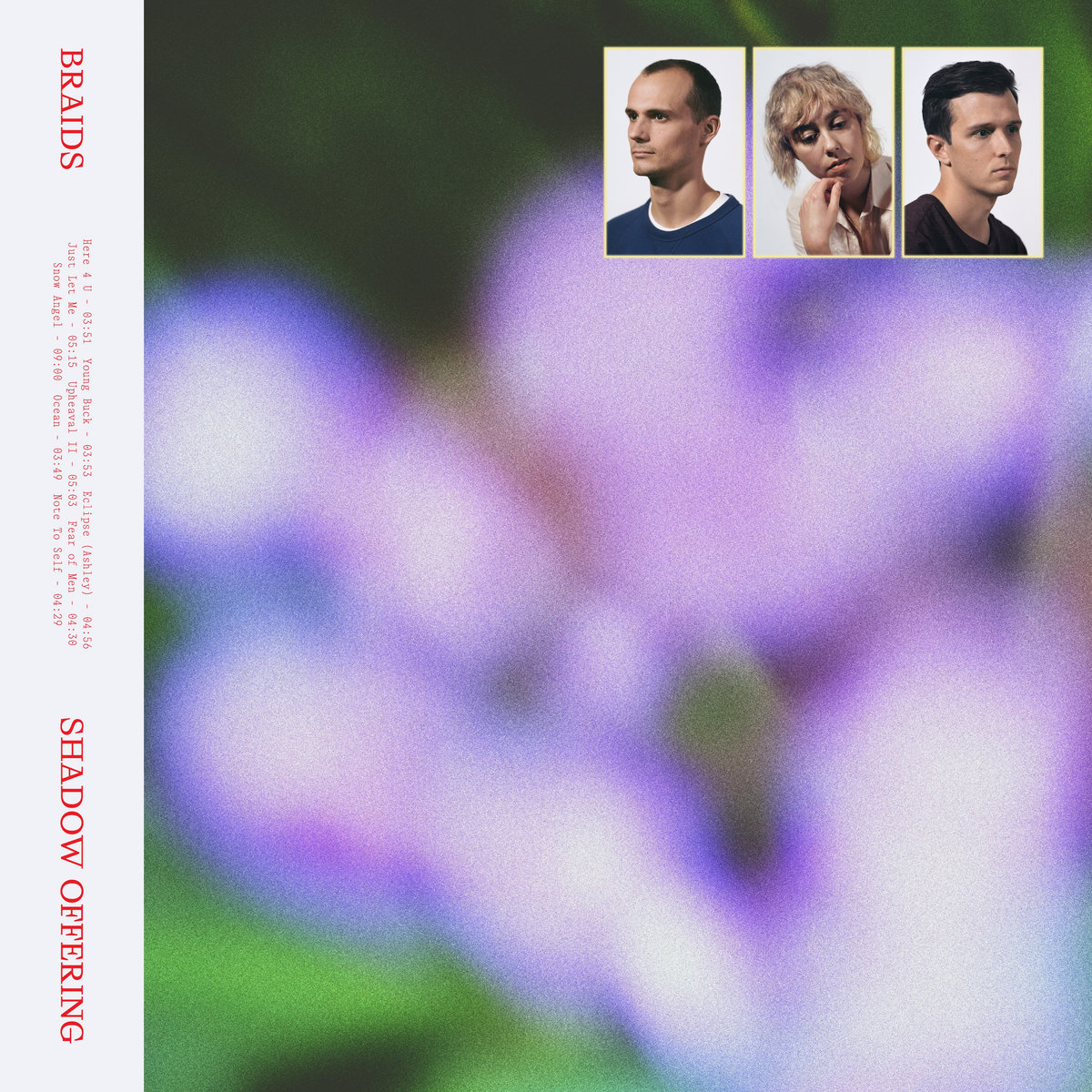 Produced by former Death Cab For Cutie guitarist Chris Walla, the acclaimed art rock trio Braids enters new sonic grounds with these nine songs, traversing a world in a constant state of unrest. While failure of people to love and to be loved in return is a present theme, the pieces also take a stab at trying to restore a blissful state of mind amidst the tormenting powers of the darker times. All the while crafting dizzying rhythms that make these truths more easy to swallow. They are offering dizzying rhythms that make the truths of modern society more easy to swallow.
► Spotify / ► Apple Music / ► Bandcamp
---
24. Rosa Anschütz – 'Votive'
Votive is like diving into a virtual reality world crafted by multi-media artist Rosa Anschütz. The buzzimg artist manages to touch more senses than just the hearing. Each song is a little journey in itself. From cool spoken word to all-encompassing vocals echoing as if sung under the majestic roof of a gothic church, Rosa Anschütz narrates her tales in loose prose. The lyrics, similar to the title, are open to interpretation. Often times repeated like mantras, they are applicable to a multitude of experiences and emotions. Each note is placed with care to make Votive the type of record that you can sink into for hours.
► Spotify / ► Apple Music / ► Bandcamp
---
23. Taylor Swift – 'Folklore'
The greatest surprise about Taylor Swift's eighth full-length is not its musical content or the fact that its puts her songwriting talent in the foreground. Swift and Aaron Dessner of The National both managed to create a creative momentum as he said – and doing that in lockdown without actually being in the same room together means quite a lot. It's still unapologetically pop but in a more decent and coherent way than any of her albums before. The result is a cohesive musical sound, one that unites her solid songwriting with a musical setting that's not trying to be everything this time but one specific thing instead. The result is a moody piece of piano-driven songwriter pop with a few of those – if you like to label them that way – precious 'indie' moments.
► Spotify / ► Apple Music
---
22. Doves – 'The Universal Want'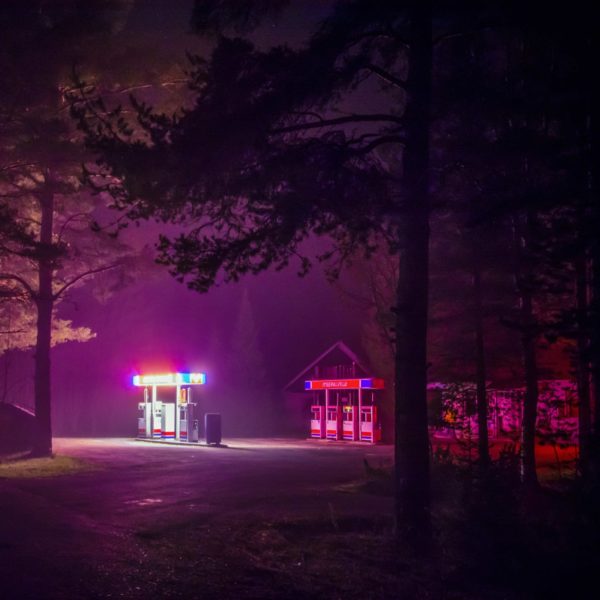 Coming back after over a decade is always a tricky situation for any artist. You won't please all the old fans neither will you automatically gather a new generation of followers. The best thing Doves could do is freeing themselves and their music from all those questions about relevance, pressure or external expectations. Yeah, so maybe Doves are a band of the past but these days it's not the worst idea to look for new ideas and mindsets in a different time. The Universal Want is an invitation to do so. This is an exciting new chapter in the career of one of Britain's finest groups and I strong recommend you get on board rather sooner than later.
► Spotify / ► Apple Music / ► Bandcamp
---
21. Fleet Foxes – 'Shore'
It arrived with only a few hours warning and the result of Fleet Foxes' surprising fourth album was indeed a surprise on many levels. Robin Pecknold delivered the best and most cohesive album of his band since their iconic 2008 debut while also freeing it from the folk sigma. Instead, Shore became a warm and rich piece of delicate beauty, partly progressive but still rich in harmonies, ideas and emotions. It's an epic adventure that doesn't feel that way, instead it kindly invites the listener to take part in this journey over and over again.
► Spotify / ► Apple Music / ► Bandcamp
---
20. Soccer Mommy – 'Color Theory'
The sophomore record of Nashville based musician Sophie Allison sees her stick to the recipe that has gotten us hooked in the first place yet mature lyrically. Color Theory is a loosely conceptual record divided up into three sections, each one with a color and emotion ascribed to it. Soccer Mommy takes her charming yet quite complex indie-rock anthems to a new level here, making it a confessional and deeply honest account of the struggles of human condition.
► Spotify / ► Apple Music / ► Bandcamp
---
19. Destroyer – 'Have We Met'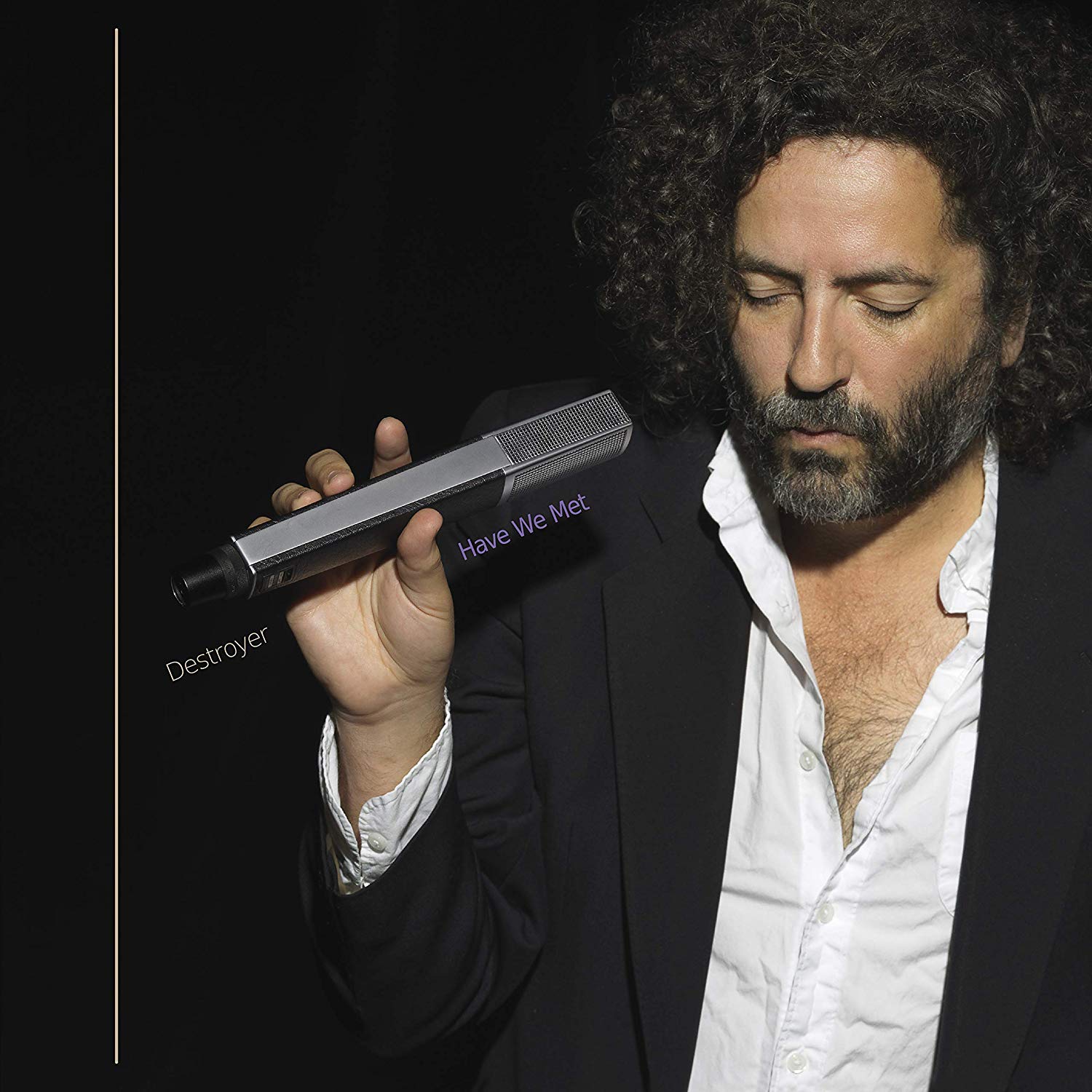 Dan Bejar's ambivalent relationship with popular music is as entertaining as it is rewarding for the listener. In the past 25 years his musical project Destroyer went through various stages, always trying to avoid the obvious pop structures while simultaneously being attracted by them. In many ways, the twelfth studio album by Destroyer is the most consequent peak of that relationship, making it Bejar's most accessible release so far. It's his talent for melodies, good hooks and this special shimmering atmosphere in the music that makes Have We Met so efficient. It underlines the Canadian's status as one of today's most underrated songwriting geniuses and I'm pretty sure he feels more than comfortable in this position by now.
► Spotify / ► Apple Music / ► Bandcamp
---
18. Khruangbin – 'Mordechai'
Khruangbin named their third record after a friend of theirs honoring Mordechai's guidance on Laura Lee Ochoa's way to reconnecting to her Mexican roots and taking up her Mexican name again. On Mordechai Laura Lee Ochoa, Mark Speer, and Donald Johnson (DJ), merge the unhurried melodies from the previous records we loved so much with stronger leading vocals by bassist Laura Lee Ochoa. The instruments sometimes have to take a step back to give her still minimalistic chanted vocals space. Even though the band incorporates vocals as a prominent new element, the songs sound as Khruangbin as ever. This is the perfect sunny day music
► Spotify / ► Apple Music / ► Bandcamp
---
17. Protomartyr – 'Ultimate Success Today'
Ultimate Success Today – three words that barely would have crossed one's mind when thinking about Protomartyr. In those three simple words though, they once more managed to outline a certain state of being and feeling, many of us are constantly confronted with: The societal imperative of winning. Where modesty, failure and perspective are met with suspicion, contempt or at least ridicule. It's always been a furious world in which Protomartyr led the listener. Now, it's becoming increasingly bleak as well.  Especially towards the end with Bridge & Crown and Worm in Heaven, the tenderness behind Casey's lyricism becomes apparent, making this whole journey of Ultimate Success Today even more disturbing … and beautiful.
► Spotify / ► Apple Music / ► Bandcamp
---
16. IDLES – 'Ultra Mono'
In 2020 IDLES are at a turning point of their career. However, they are still precious and highly reflective of all that's happening around them and what their role in it is. They are all that in a way few other bands are. Ultra Mono as an album though is, if you are familiar with them already, not what the cover image tries to imply: Too seldomly it comes as a surprise. It doesn't hit just the right spots to make your aching feel worthy. But it still is a powerful, lively statement of one of the most important rock bands of our time. I'm sure we'll be reminded of that once they return to stage and channel their irressistible, very contemporary complex of politics, decay, love and anger.
► Spotify / ► Apple Music / ► Bandcamp
---
15. LOMA – 'Don't Shy Away'
For band that always seemed a little sceptic about how much of a difference they would really make in the world, LOMA's first self-titled record blew a lot of people's minds back in 2018. Emily Cross, Dan Duszynski and Jonathan Meiburg never meant this to be a longlasting project but it seems as if the spirits that these three magnificent musicians are able to call up are tempting ones. Don't Shy Away is an album you'll have to prepare for because it is too subtle to be listend to lightly. But it is very worthwhile and at times unparalled atmospheric if you lend it your full attention.
► Spotify / ► Apple Music / ► Bandcamp
---
14. HAIM – 'Women In Music Pt. III'
The HAIM sisters audibly enjoys their new found direction, discipline, and spirit which carries nuances of country-rock, RnB, funk, and contemporary pop. On their third studio album, the sisters have fully accomplished the sweet balances between the depth of contradiction and sing-along lyrics that stick with the listener. One is truly amazed to see how much energy the trio still has to fight the fight and this record shows that when you're able to transform this anger, frustration and grief into art, it can thrive into the strength to keep going, a supporting community, and a reminder that you're not alone in this battle. WIMPIII is a great work that proves this and that HAIM can outshine themselves with every time they're walking their individual path but towards the same light.
► Spotify / ► Apple Music
---
13. Helena Deland – 'Someone New'
Someone New does feel like a different creature to the Altogether Unaccompanied songs Helena Deland released back in 2016. It's an album of atmospheres that constantly shift and form into new shapes, swirling and forming around the listener. The record feels like a full album, one immersive experience, where the songs look their best when reflected in each other, and with threads, themes and feelings looping through them all. Every song feels like a little world, with every touch and tiny detail a living part of that world. It sounds like an album where great pains have been taken in creating every soundscape.
► Spotify / ► Apple Music / ► Bandcamp
---
12, The Strokes – 'The New Abnormal'
It's the first Strokes album in seven years, but if we're honest, the cycle never really changes. Every Strokes release for 15 years has gotten pretty much the same welcome – this isn't Is This It, why is this hard to listen to, do they all hate each other? The truth is that even if Julian Casablancas saves the really wild shit for The Voidz, modern Strokes albums are still a little messy, odd and long, because those are the kinds of songs they write these days, and The New Abnormal is another that's a lot to chew on. But once you get to work, it's an album full of growers. The New Abnormal is more messy and weird than the lean, mean classics they started their career with, and not a 10/10 smash like those albums, but still with a lot to like. In the immediate aftermath, it might not survive the heat under the microscope every freshly-released Strokes album has to live under. But like with Comedown Machine, we're pretty sure it'll have a lot of fans in five years.
► Spotify / ► Apple Music
---
11. Future Islands – 'As Long As You Are'
As Long As You Are, the sixth studio album by Future Islands is the musical sign of a band that's in peace with itself at last, after spending years on the road. So, it's kind of ironic that it arrives in the middle of a live music shut down, forcing the group for the first time to not share their infamous live energy with the rest of the world for now. Yes, the days of their rough lo-fi synth pop that took them through small indie clubs all around the world are gone for good but in exchange we got a band that's getting closer and closer to writing the perfect pop song. They long for those tracks that transport emotional weight and intimacy via catchy hooks and sonic sounds and it's a joy to witness them doing it. Future Islands are one of pop music's most outstanding treasures these days and I think for the first time ever they are totally down to be labelled this way.
► Spotify / ► Apple Music / ► Bandcamp
---
10. Perfume Genius – 'Set My Heart On Fire Immediately'
Each of Mike Hadreas' records embellishes a new musical style and reflects on the artist's development in an intense and deeply personal fashion. Perfume Genius' fifth record blows both of these qualities out of proportion and expresses voraciousness, the acceptance of discomfort, and the beauty of frantic reminiscence. The brilliance of older songs was often characterised by its raw and honest pain. Now, when he sings about a one-night stand on Jason, it is with as much truth as with a twinkling eye. Set My Heart On Fire Immediately stands out from Hadreas previous work because it does exactly that: pushing forward into the present with all its closed chapters instead of keeping itself prisoner to the past.
► Spotify / ► Apple Music / ► Apple Music
---
09. Bright Eyes – ' Down In The Weeds, Where The World Once Was'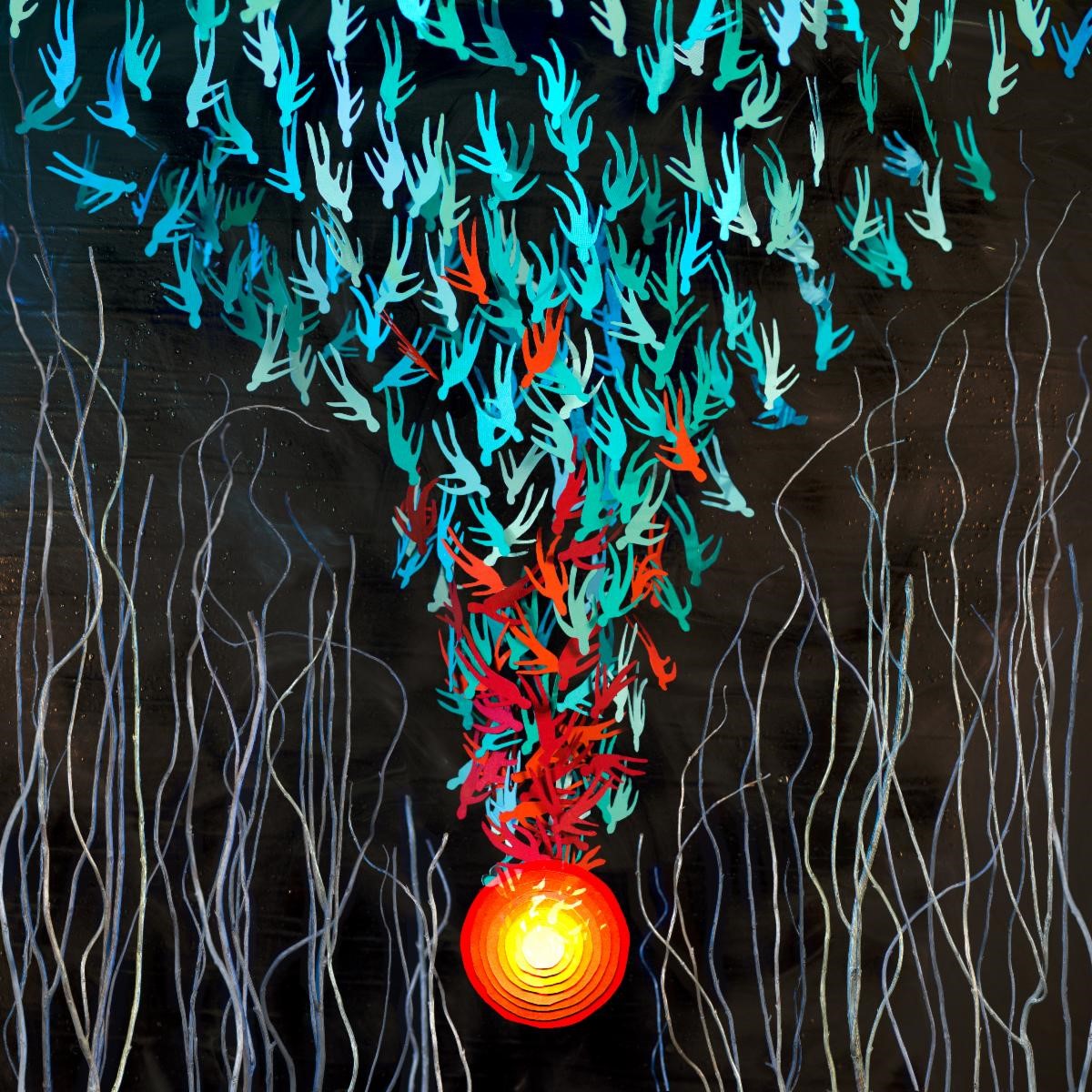 Nine years without a record can be a long time to look forward to, but it definitely helps fuelling the sense of nostalgia that encircles the aura of the 2020 re-imagination of Bright Eyes. Essentially a bold demonstration of their artistic force to create enduring pieces of a folkloristic allure, Down In The Weeds Where The World Once Was unfolds a stunning lyrical universe that spans visual worlds between the apocalyptic abyss of modern day despair and the relentless pursuit for a hope that looms through that darkness. "We have to hold on", seems to be the message at last. And Bright Eyes have delivered an enduring canon of songs underlining that motto.
► Spotify / ► Apple Music / ► Bandcamp
---
08. Run The Jewels – 'RTJ 4'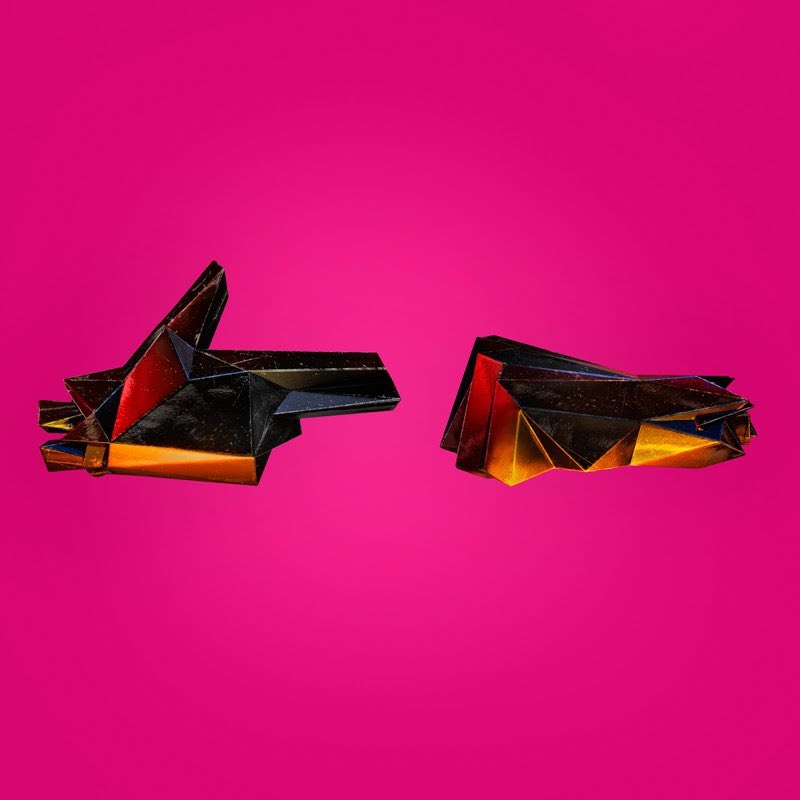 When Killer Mike and El-P were planning to release their anticipated fourth full-length they surely didn't expect it to arrive in the middle of their home country falling apart, suffering heavily from two diseases – Covid-19 and racism. However, there isn't a better band to soundtrack the overdue uproar than Run The Jewels. Because these two have never been about simply shouting 'fuck the police', they want a constructive and organized revolution, one that finally frees the underprivileged from the chains of capitalistic supremacy. They are angry, they are pissed but they're not about burning the wrong homes down, they are about building a better world with aggressive determination. RTJ 4 might be an almost historical document about the American reality in the year 2020. Following the defeat of Trump it's up to the people to turn this protest into something way more profound. May these songs sharpen their fighting spirit.
► Spotify / ► Apple Music / ► Free Download
---
07. Charli XCX – 'How I'm Feeling Now'
Charli XCX is the hardest working popstar out there. Naturally, her announcement to write and release an album throughout lockdown, wasn't such a huge surprise. With a strict deadline of six weeks for the whole writing, recording and mastering process, the question was more exciting if she would or would not deliver the album in time. Having worked alongside frequent collaborator and P.C. Music mastermind A. G. Cook and Bon Iver producer BJ Burton for the production, Charli didn't invite any feature guests this time. Instead, how i'm feeling now offers a rather personal inside into popstar's mind. Although many songs on how i'm feeling now focus on the topic of quarantine, it is not only an album for the present, but also for the future. Her vision of the ultimate quarantine album is a definite success, especially since it was the first one and therefor a historic moment anyway. With Charli XCX's trademark autotune vocals and forward-thinking sound designs, it creates an atmosphere that imitates how we could feel like during the first post-Covid-19 party.
► Spotify / ► Apple Music
---
06. Sufjan Stevens – 'The Ascension'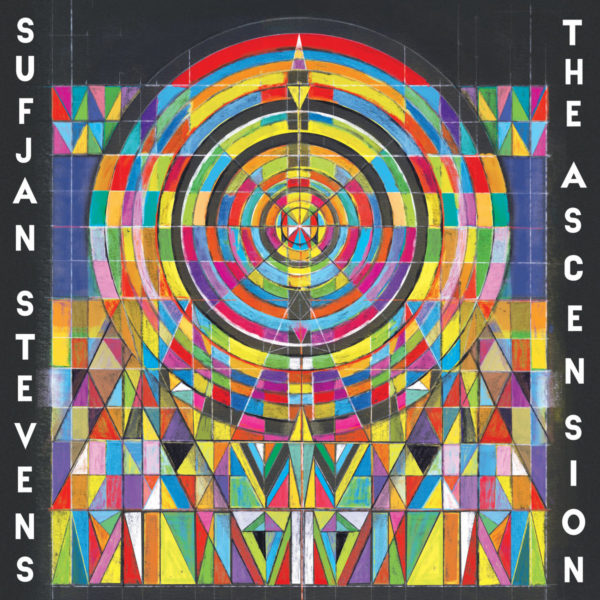 Instead of giving in to the pain and all the tension of 2020, Sufjan Stevens returns with his new album The Ascension that examines the status quo and humanity's role in it. The nuanced and profound result could easily have been full of disillusionment and raging outbursts, however, its nature is surprisingly contemplative – of course only until the occasional disruption of Sufjan Stevens' love for experimental electronic music kicks in that is woven into the 80-minute eclectic soundscape. Throughout the album the songwriter faces the mostly dreadful reality revealing one crisis after another by approaching the facts with a continuous love for programmed beats, an abundance of synthesizer sounds and a drum machine. By no means, the ambitious substance of what The Ascension offers to its listeners can be taken in easily. Perhaps, that is also exactly what proves to be one its finest qualities once you plunge into the rich sonic palette as well as its remarkable zeitgeist.
► Spotify / ► Apple Music / ► Bandcamp
---
05. Sorry – '925'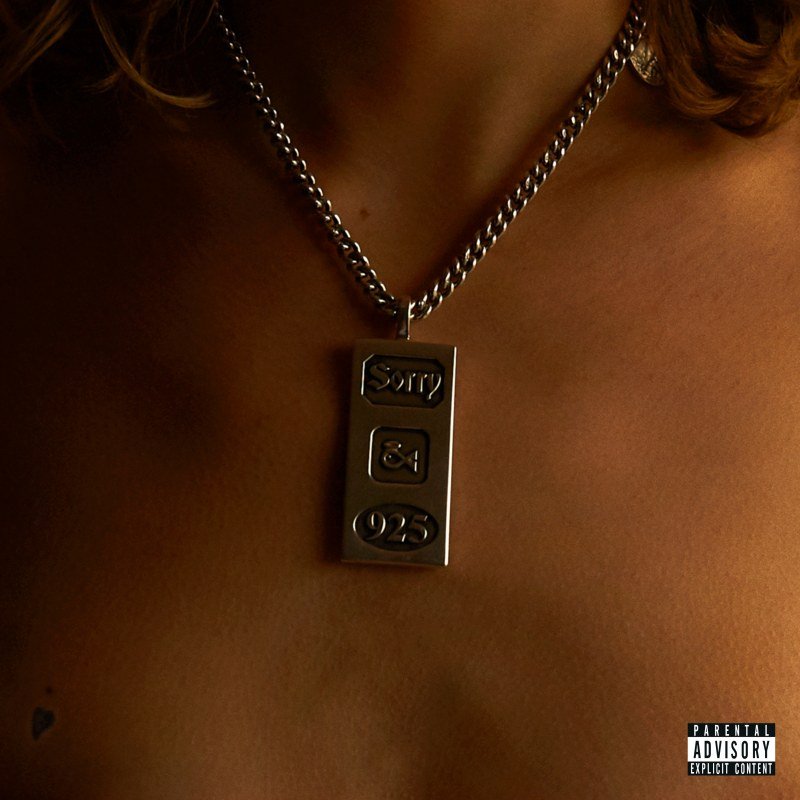 Emerging from the vibrant London indie scene and not afraid to pour fuel into fire, Sorry subtly became the new poster people of what guitar music in 2020 can sound like – if they only ever cared enough to go for a label like that. Formed by long-time school friends Asha Lorenz and Louis O'Bryen, later added by Lincoln Barrett and Campbell Baum, their debut output 925 contains all the progressive inventiveness that the four-piece has to offer. In it, febrile and charged downer rock songs display a disenchanted vision of our modern world, which competes with a relentless ache for love, pleasure and excess. As if apocalyptic imagery were embraced by metaphors of present-day need for comfort and security. Or, to put it bluntly, a musical universe between heaven and hell. The power of this record lies in the ability of Sorry to paint a distorted universe which equally mirrors as well as criticises the world we live in. That they manage to deliver this without sounding a bit pretentious, is what makes 925 even more enjoyable.
► Spotify / ► Apple Music
---
04. Porridge Radio – 'Every Bad'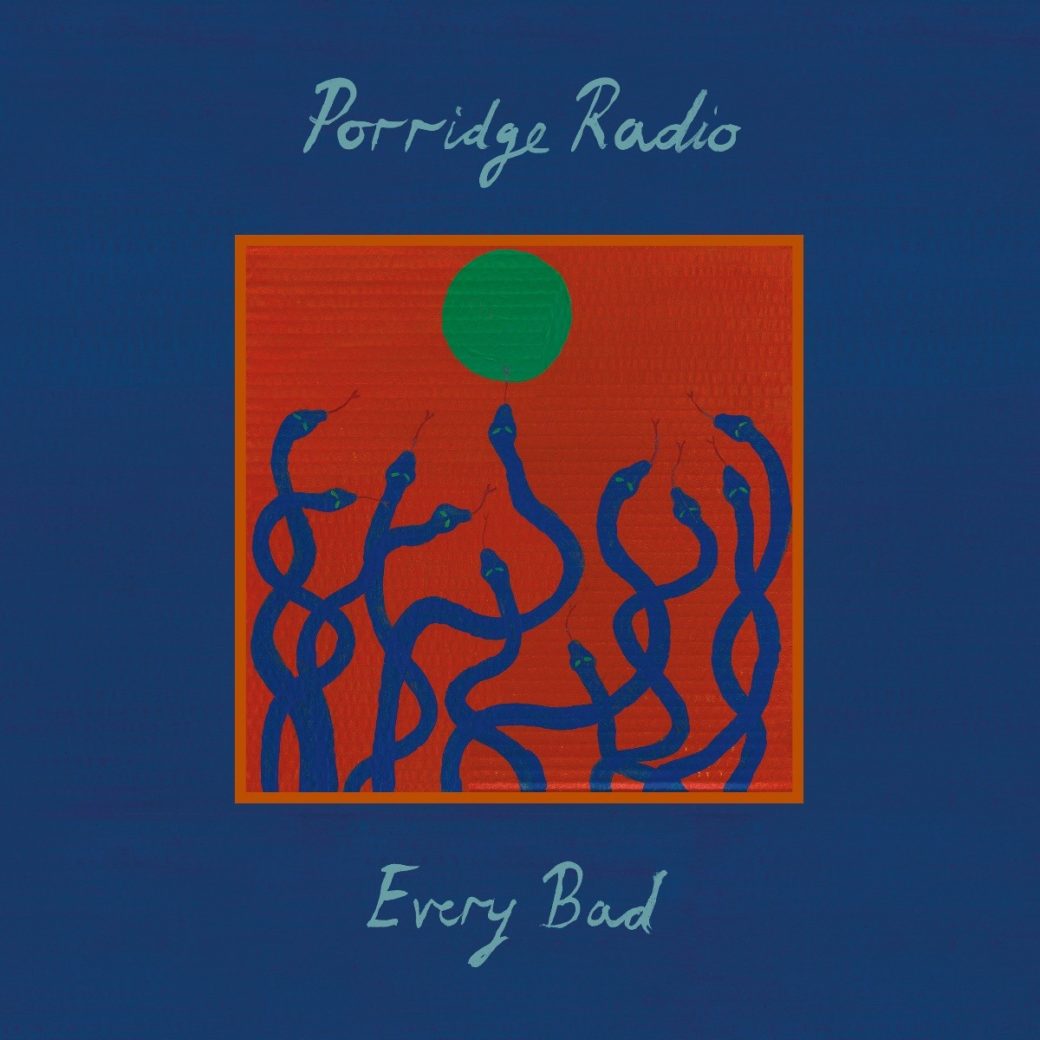 You are standing by the shore of the rough seaside. The salty mist of the crashing waves splashes in your face and suddenly you feel like screaming. That is what Porridge Radio's latest album, Every Bad, sounds like. The four-piece from Brighton has the wild, unhinged energy of the stormy seaside engrained in their DNA and music. The eleven-track strong record shifts from explosive alternative rock anthems to dreamier indie approaches, held together by the unique vocals of lead singer Dana Margolin. Her bruised and emotionally loaded vocal performance goes underneath the skin as she repeats the deceptively basic lines over and over again until they turn into mantra-like hymns. In its musical extreme, Every Bad is a soul-cleansing and cathartic affair.
► Spotify / ► Apple Music / ► Bandcamp
---
03. Tame Impala – 'The Slow Rush'
For quite a few people out there, Tame Impala, the now world-famed Australian rock outfit around singer, multi-instrumentalist and producer Kevin Parker, is nothing less than the most precious band of the preceding decade. After the much acclaimed sophomore record Lonerism, it was the tremendous commercial breakthrough of 2015s LP release Currents, which catapulted the group to headlining festival stages as big as Glastonbury or Coachella. Pairing elements of psychedelic rock with electronic influences, added by an all-devouring synth alongside Parker's frail voice, it was the experience of an overwhelming cosmic wall of sound that made sure the hype got real with this album. And once in its stream, it is pretty hard to resist the vibe. Not every track can compete with such grandeur though. Yet, The Slow Rush will be worth your time. While it mainly sticks with the core signature sound of the band, the new songs delve into an even deeper realm of feeling. This does not make it any easier to escape their fascination.
► Spotify / ► Apple Music
---
02. Fontaines D.C. – 'A Hero's Death'
The greaest thing about Dublin's finest Fontaines D.C. and their sophomore album is about why these young lads seem to outsmart most of their contemporates by choosing to NOT deliver what they're expected of with their second record. 2019's Dogrel was so full of elegant songwriting, clever harmonies and furiously, proud, ironic lyricism, that this second record could easily have been under danger of being a lukewarm copy. It's not. It's the astonishingly clever and mature aftermath to the party of Dogrel. It's A Hero's Death that's already been layed out by the story Fontaines D.C. wanted to tell all along. While some songs still try to maintain the 'Sturm und Drang (Televised Mind), already Grian Chatten's assertions about love being "the main thing" in a voice that couldn't be more far from passion hint at what this record is heading for: We're all so very weak by now. But everything's still fucked. So a lot of the frustration is turned inwards nowadays in Fontaines D.C.'s music. It's the alternate, introspective, 30 years later version of something infamous: Fuck Axl and Slash, it's Use your Disillusion now. What Fontaines D.C. are giving us here are paroles of persistence and this makes this record so stunningly great.
► Spotify / ► Apple Music / ► Bandcamp
---
01. Phoebe Bridgers – 'Punisher'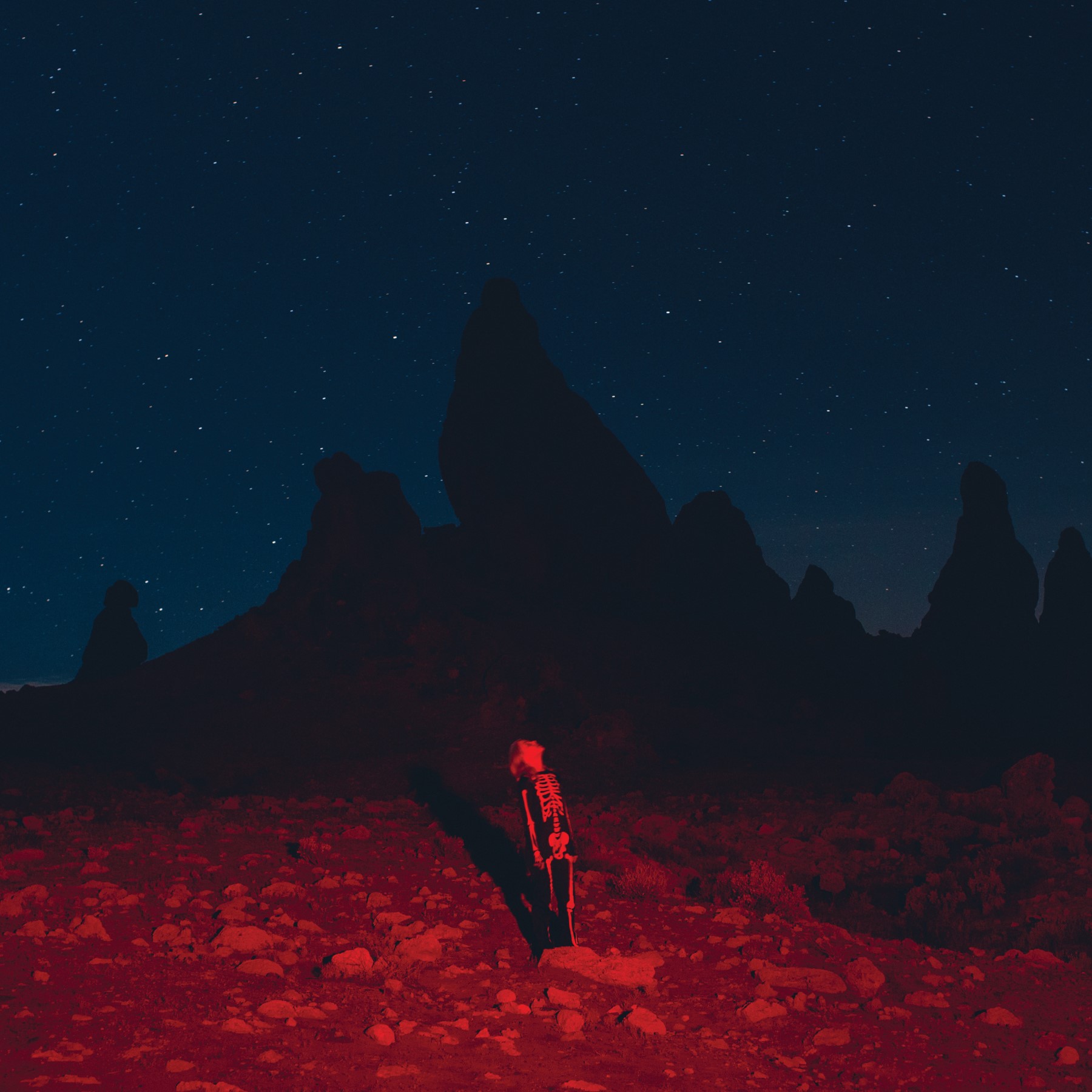 The triumphant year of Phoebe Bridgers and the hype around her is a result of many things. Her charming character and bittersweet humour is one aspect, the fact she sings straight out of your heart, is another. Punisher, her second solo record, is marked by relatable lyrics between deep-rooted sadness and yet darkly funny wit. The artist draws from situations we are all too familiar with; imposter syndrome, feeling overwhelmed, doubt, heartbreak, and sirens waking you up in the middle of the night. Garden Song is a meditation on the struggles of maintaining the 'garden of your life. 'I am not afraid of hard work' the Los Angeles-based singer croons in the pained pitch we love so much. Kyoto is rooted-on the more upbeat side of the LP. Accompanied by a charming self-made video clip, the artist sings of her stay in the Japanese town and being overwhelmed by imposter syndrome.
The title track is one of the highlights of the record. Phoebe Bridgers meets the perfect tone of gloomy melancholia, with mellow keys and tender vocals, and an inherent spark of hope even in the darkest days. Lines like 'the drug stores are open all night / the only real reason I moved to the east side', show the observational character of her songwriting. Simultaneously poetic and lyrical in their unpretentious style, she picks out the details of life we usually drift past and pins her emotions to them. She sings about her very intimate feelings on Punisher but the pains seem to be universal. The good thing is that while this is a record you can cry to; it also lets you know that you will come out on the other side stronger. It's a melancholic yet hopeful meditation on the small things in life and therefore the perfect soundtrack for this turmoil year.

► Spotify / ► Apple Music / ► Bandcamp
---
You want more music to remind you of this weird year? Find a full playlist with NBHAP's favourite 75 songs of 2020 right here on Spotify: