Fraser A. Gorman is joined by Courtney Barnett in new 'Shiny Gun' video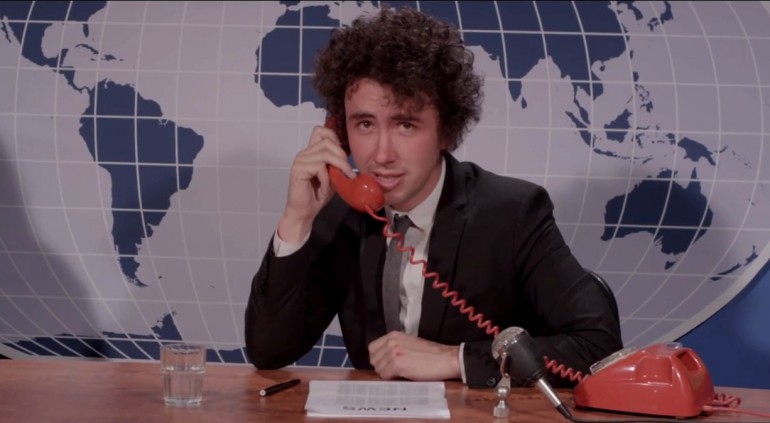 Australian shootingstar FRASER A. GORMAN has unveiled an entertaining music video for Shiny Gun, the latest track off his forthcoming debut LP Slow Gun. It features him as TV presenter in the 1970s and he's also joined by his friend COURTNEY BARNETT. Together they turn a news show into a jam session. We're not surprised that they are fired in the end, right? The FRASER A. GORMAN debut album arrives on June 29. Watch the new video right here.
---
---
Coldplay confirm title of new album
British superstar rockers COLDPLAY are currently in the studio to work on the follow-up to 2014's Ghost Stories album. And the band now confirmed the title of their anticipated seventh album. The record goes by the title A Head Full Of Dreams, just like we already rumoured back in December. COLDPLAY confirmed the title via the release of their brand new interactive timeline right here. We'll keep you updated on any news.

—