Surfer Blood's Thomas Fekete set up a donation page for cancer treatment
Whether you are a big fan of SURFER BLOOD or not but this one deserves your attention. Guitarist Thomas Fekete of the American noise rockers has set-up a special donation page to raise money for his cancer treatment. He tells that he has been diagnosed with a very rare and aggressive cancer, a sarcoma, a few months ago. He recently was told by his doctors that the only treatment that would work would come in form of an advanced, alternative type that costs thousands of dollars.
Fekete aims to fund $76.000 and writes: 'Any bit of help would be massive for me, as I'm no longer able to tour and make a living, and my wonderful wife/best friend whom I just married in November will now be leaving work to help me throughout my treatment.' You can go to his GoFundMe page right here and support him with a donation.
The new SURFER BLOOD album 1000 Palms arrives on May 11. Stream I Can't Explain right here.
---
---
Blur share two new songs off 'The Magic Whip'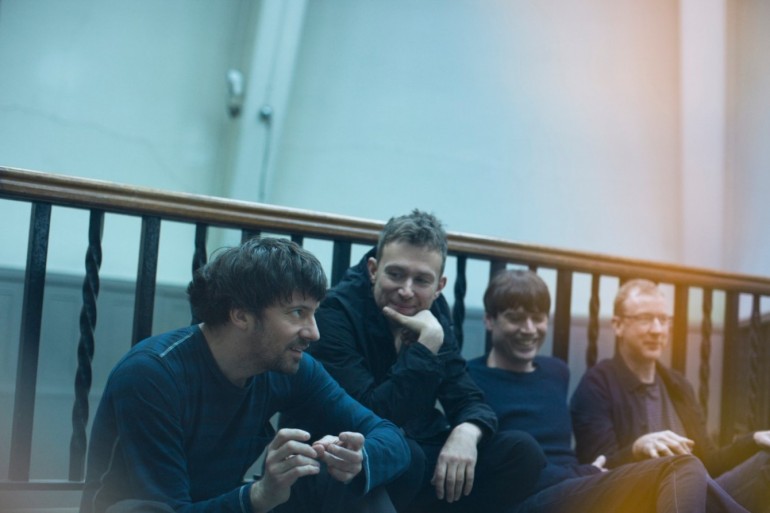 One more week before The Magic Whip, the first BLUR album in 12 years will finally get released. We already heard plenty of tunes from it and now there's time for two more. My Terracotta Heart was officially released over the weekend and Ong Ong was premiered at Dave Rowntree's XFM show last night and found its way to the world wide web today. The album arrives on April 27, you can stream both new BLUR tracks right here.
---
---
Aurora shares new single '
Running With The Wolves'
Norwegian pop newcomer AURORA has a shiney new single that goes by the name Running With The Wholes. It follows previously released tunes Runaway and Under Stars as teasers off her forthcoming debut longplayer which will be released later in 2015. AURORA about the track: 'The song is about having the animal instinct inside you come to life. Running with them, joining them – the instinct taking over, giving you freedom and making you forget about your human self and all things we humans keep around us in the modern society.' Check out our Introducing-Feature with her right here and listen to the piece now.
---
---
Mumford And Sons share new song 'Snake Eyes'
The almighty MUMFORD AND SONS have unveiled new music off their forthcoming new album Wilder Mind. Snake Eyes is the name off the track which sees its premiere in form of a freshly released live video. You can watch the new clip below. The new album by the band arrives on May the 4th.

---
---
Editors give away new track 'No Harm' for free
Remember that new EDITORS track the British band released last week? The song No Harm is now available for free download if you join the band's newsletter. Just enlist yourself below and receive the new song. The track is supposed to mark the first teaser of EDITORS' fifth album which arrives later in 2015.
---
---
Did the Gallagher brothers bury the hatchet and plan Oasis reunion?
Well, you have to be careful with a news source like 'The Mirror' but according to the British newspaper Liam and Gallagher have ended their feud and came to a 'gentlemen's agreement' which could ultimately result in an OASIS reunion. The 'well-placed source' of 'The Mirror' is quoted with the words: 'It's early days in terms of the details, but Noel and Liam are back on good terms and ready to give things another go. Nothing is signed but it's what you might call a gentlemen's agreement between them.' The source furthermore continues: 'Ultimately they're family and whatever has gone on before can be sorted out – they're very close beneath all the bluster.'
As you can see, this is highly speculative and an end of the Gallagher feud doesn't automatically call for a potential OASIS reunion. Noel is currently quite successfully touring the world with his second – and pretty good – solo album Chasing Yesterday and has stated multiple times ahead of its release that he has no interest in a comeback of his old band. At least not for now. We'll have to wait and see if those rumours turn out to be true. In the meantime check NOTHING BUT HOPE AND PASSION's special about the Britpop heroes from last year and enjoy a classic right here.

—