Santigold returns with new track 'Radio'
Good news for those who've been waiting for new musical output by American popstar SANTIGOLD. The singer now unleashed her new single Radio which will be featured on the soundtrack for Paper Towns, a forthcoming coming-of-age movie based on the novel by John Green. The movie hits theatres on July 23 with the soundtrack arriving two weeks earlier. Listen to the new SANTIGOLD piece right here.
---
---
Mumford & Sons premiere 'The Wolf' music video
Looks like British rock heavyweights MUMFORD & SONS had a good time at this year's Bonnaroo festival. The band documented their day at the American festival in the form of The Wolf, the latest single off this year's new album Wilder Mind. Besides a entertaining performance on stage it also sees MUMFORD & SONS doing a lot of childish nonsense aside their gig, including interesting costume choices. Witness it right here.
---
---
Father John Misty covers Arcade Fire's 'The Suburbs'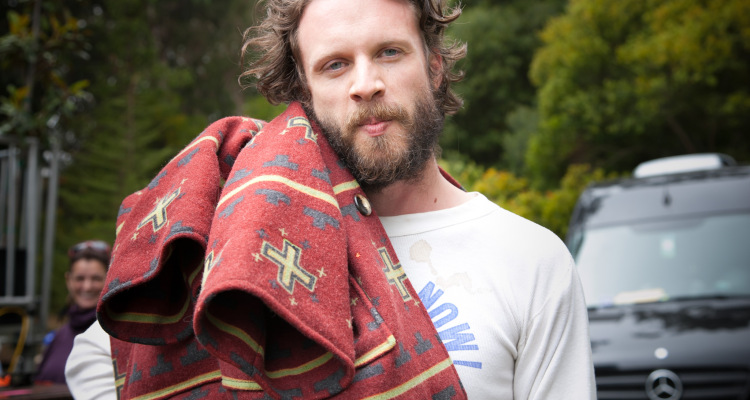 Beloved indie music crooner Josh Tillman aka FATHER JOHN MISTY recorded his own version of the 2010 ARCADE FIRE hit The Suburbs during his recent CBC Music session. And once again he proved why he deserves all the hype. Don't forget to check out his recent album I Love You, Honeybear as well. Listen to his cover below.
---
---
Nicolas Jaar streams new 'Nymphs III' EP
Following the release of Nymphs II back in May, the almighty NICOLAS JAAR returns with the follow-up today. Nymphs III is out now via his label Other People, featuring the two new songs Swim and Mistress. Last week JAAR also released a free downloadable album called Pomegranates. Listen to the new material right here.
---
---
Wavves and Cloud Nothings release album 'No Life For Me'
A Monday surprise for all lovers of American lo-fi rock. WAVVES' Nathan Williams and and Dylan Baldi of CLOUD NOTHINGS recorded an album together. It's called No Life For Me and it's out today via William's own label Ghost Ramp. The two befriended musicians recorded the record over various sessions in March 2014 and June 2015. As Williams announced last week this will only be the first of two albums he's about to release this summer. The other stand-alone album by Williams arrives in August. Listen to No Life For Me right here.
---
---
Majical Cloudz announce new album 'Are You Alone?'
Electronic duo MAJICAL CLOUDZ announced their second album. The follow-up to Impersonator is called Are You Alone? and arrives later this fall via Matador Records. It will also feature OWEN PALLET on drums, viola, and piano. Read NOTHING BUT HOPE AND PASSION's interview from 2013 right here. Until we get actual new music by MAJICAL CLOUDZ please enjoy a song from the last record.