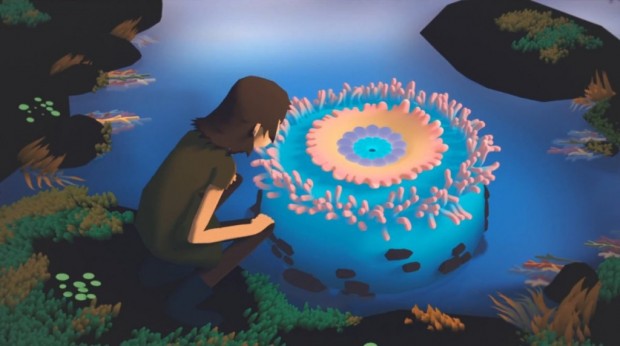 Let's start this week with a little animated adventure, presented by Noah Lennox and directors Isaiah Saxon and Sean Hellfritsch from Encyclopedia Pictura. And whenever the ANIMAL COLLECTIVE member and his alter ego PANDA BEAR are involved you can be sure that this trip will be anything but ordinary. The clip for Boys Latin feels a bit like Lennox designed his very own LSD-version of a Disney movie. A young boy is making his way through a mysterious swamp as he is confronted with even more mysterious plants and other bizarre elements.
We're pretty sure that we can expect more musical madness on the forthcoming new PANDA BEAR album Panda Bear Meets The Grim Reaper which will be released on January the 12th. But until this one arrives we're more than happy to follow the charismatic artist on this little journey right here.
Alternative video link right here.
—