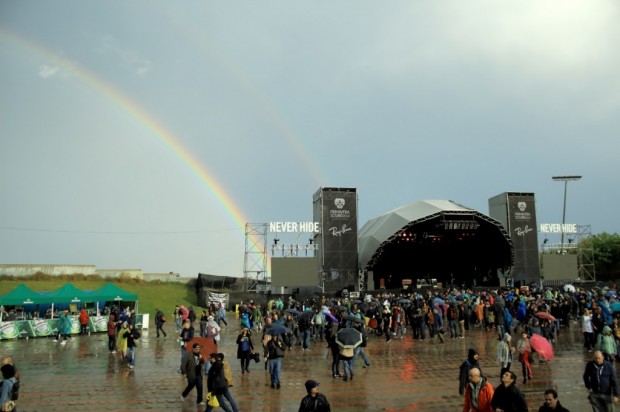 The second day of PRIMAVERA SOUND started off with the threat of being rained out. People crowded inside the metro waiting for the downpour to let up, while others bought ponchos and umbrellas from vendors on the street. Yet, the clouds soon parted and as the sun started to come out, festival goers looked towards to the sky to see a beautiful double rainbow plunging into the sea.
We began the night by getting a hair cut by the talented stylists at NEVERHIDE while enjoying the classic rock and roll tunes of New Orleans native, DR. JOHN and his band THE NIGHT RIPPERS.
In the early evening SHARON VAN ETTEN played an excellent set, which mostly focused on her recently release album Are We There. As the sun began to set, a massive crowd made their way over to the SONY STAGE to see the much-anticipated reunion of SLOWDIVE.
THE PIXIES played on the neighboring HEINEKEN STAGE. As always, singer Black Francis didn't have much to say, but their set was strong and the crowd went wild during Here Comes Your Man. It was easily the best sing-along we have seen so far, next to the ARCADE FIRE's Wake Up.
Like a perfectly organized mixed tape, the organizers of PRIMAVERA SOUND seem to have a knack for deciding which bands should play and when. After THE PIXIES followed by THE NATIONAL the night transformed into party mode. !!! got the people moving, dancing wildly into the night, while FACTORY FLOOR played a spirited set at the PITCHFORK STAGE. The London based group brought fourth a combination of electronic, minimalist techno and industrial rock using live drums and heavy synth.
As we danced into the early hours of the morning, friends joined us at the BOWERS & WILKENS BOILER ROOM stage to watch VATICAN SHADOW. People crowded into the igloo shaped enclosed stage, which gave one the feeling that they were dancing in the shadowy basement of a Berlin nightclub. Towards the center of the Parc, thousands of hands waved through the air while dancing to legendary French DJ, LAURENT GARNIER. As the energy was contagious, we couldn't help but stop for a quick boogie before we went home.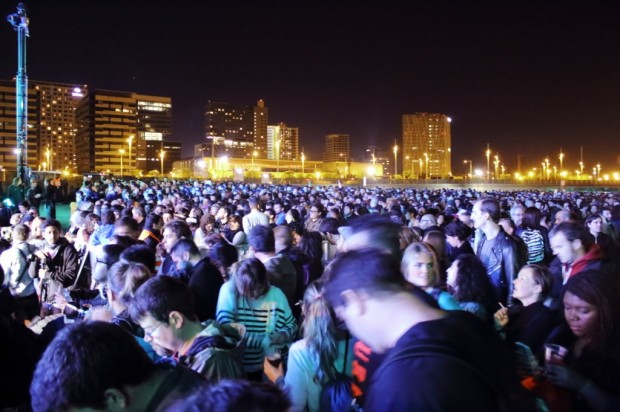 Tonight marks the final night of the festival and we are looking forward to seeing THE BLACK LIPS, NINE INCH NAILS, GODSPEED YOU! BLACK EMPEROR, MOGWAI, BLOOD ORANGE, CUT COPY, and more.
The National at Primavera Sound 2014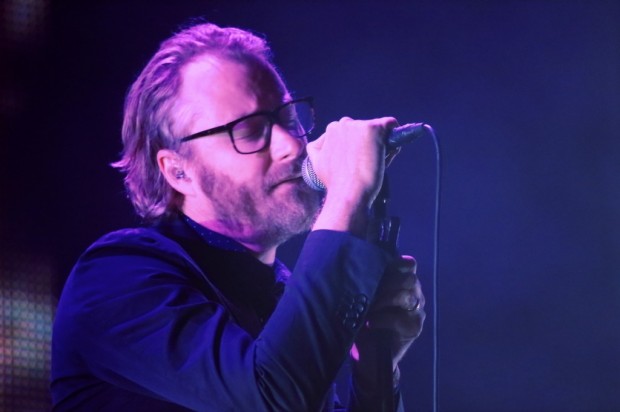 The Pixies at Primavera Sound 2014
All Photos by Julien Barrat