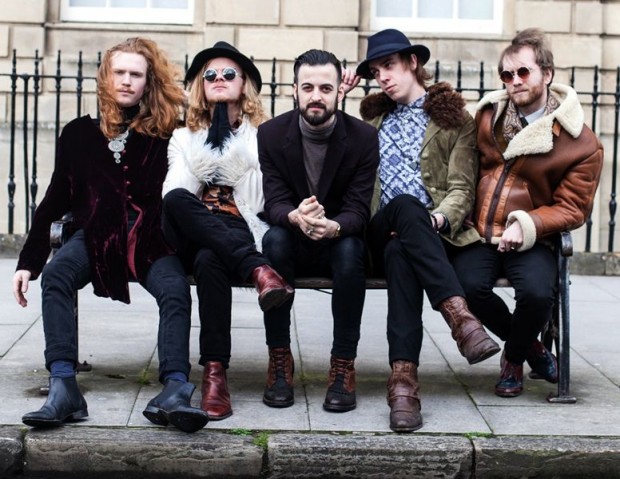 We want to change people's lives with our music and be part of something truly tangible again.
British five-piece PYLO have at least the confidence to set themselves such a lofty goal. The guitar band from Bath is ambitiously working on following in the footsteps of their musical examples RADIOHEAD, PINK FLOYD and KINGS OF LEON. So their answer to the question, what passion means to them, is no surprise: Passion to us is best personified when the five of us play music. It's that overpowering, almost acidic delight of crude energy.
This energy has flowed into PYLO's new EP that bears the simple but meaningful title The Woman. It follows the debut EP Bellavue from last summer and will be released on March 31 through Naim Edge Records. According to the band it was written in isolation at a west country farm in the UK and maybe it was this isolation that encouraged lead singer Matthew Aldus to put all of his emotions in his particular voice. The expansive, guitar-drenched instrumentation and the profound lyrics complete PYLO's festival-sized sound.
The songs on The Woman all have a classic rock appearance with a retro-psychedelic touch just like the band members themselves. The uplifting single Young was already Sound of the Day, now NOTHING BUT HOPE AND PASSION presents you the exclusive stream of the full EP.
Let Pylo carry you away to the rough rocks on the album cover, then close your eyes and feel the sunlight coming through.
TOURDATES
26.03. – UK – London – The Macbeth
April 02 – UK – London – Hoxton Bar & Grill
April 17 – UK – London – Upstairs @ The Garage
June 13 – UK – Bristol – Thekla
June 15 – UK – Isle Of Wight Festival
—
PYLO

www.pylomusic.com