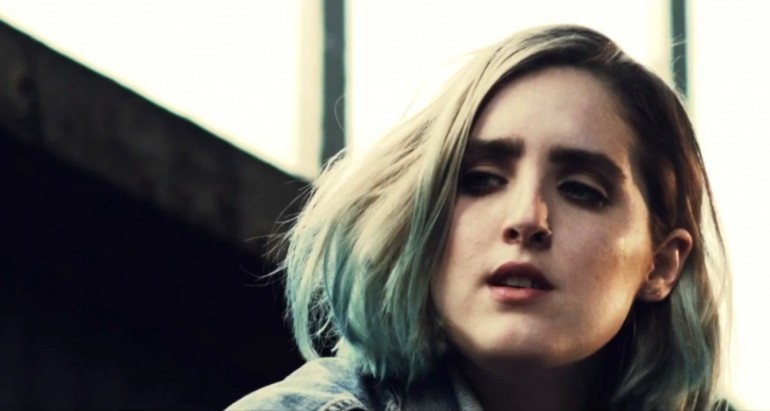 Context?
There's plenty of young talented musicians that are aiming to define the sound of 2015. Some are obviously more talented than others. British newcomer SHURA definitely belongs to the more promising new artists of the year. She's a gifted songwriter and producer, seems to have the right touch for good melodies and she's incredibly funny and down-to-earth. At least when we met her earlier this year. Plenty of good characteristics and all the right arguments. Especially with this short film called Three Years.
Why Should I Watch This?
Because these ten minutes deliver the proof of SHURA's talent as they feature her first three singles – Touch, Indecision and 2Shy – as part of a short movie, directed by David Terranova. It shows the young lady walking around in an atmospheric industrial factory setting and also performing with her bandmates. And by doing this it also documents the slow transformation from her private bedroom project to a full band that also works on a big stage. We sense a bright future for her.
Anything Else?
Currently SHURA is preparing for a few summer festival performances while also working on her anticipated debut album. She also recently released an impressive new seven-minute-long song called White Light which proves that she could also work aside of the ordinary radio standards.
Alternative video link right here.
—