One of the many pleasures of taking a few days off between Christmas and New Year aside from all the eating and drinking might also be the lack of the good ol' World Wide Web, at least if you'd like to handle your holidays this way. Still, this won't stop the wheel of the music industry from spinning. And we don't talk about the horrible loss of GEORGE MICHAEL right on Christmas last year. Aside from that tragic event six way better news stories happened and since NOTHING BUT HOPE AND PASSION likes to keep you updated we're happy to present them to you right here.
---
1. Run The Jewels already released 'RTJ3' … for free
Christmas 2016 was truly special for all hip hop lovers as our favourite rap titans Killer Mike and El-P aka RUN THE JEWELS spotaneously decided to release their long awaited third album three weeks prior to its official release. And the best of it… you can download the magnificent RTJ3 right here for free. It's still out in physical form on January 13 tho. On top of it, RUN THE JEWELS also released the following hillarious promo video together with the folks from Portlandia. What more do you need?
---
2. London Grammar are finally back
LONDON GRAMMAR's If You Wait from 2013 has been one of our favourite debut albums of the past years and considering the hype that followed its release we're not alone with this thought. The band took all the time they needed to record a proper follow-up since the stakes are pretty high now. 2017 will show whether the quality will remain high on a second LP or not. Just in time for the new year they released the epic Rooting For You together with a music video that, obviously, shows a full blown orchestra. More will hopefully arrive within the next months.
---
3. The Avalanches released a new track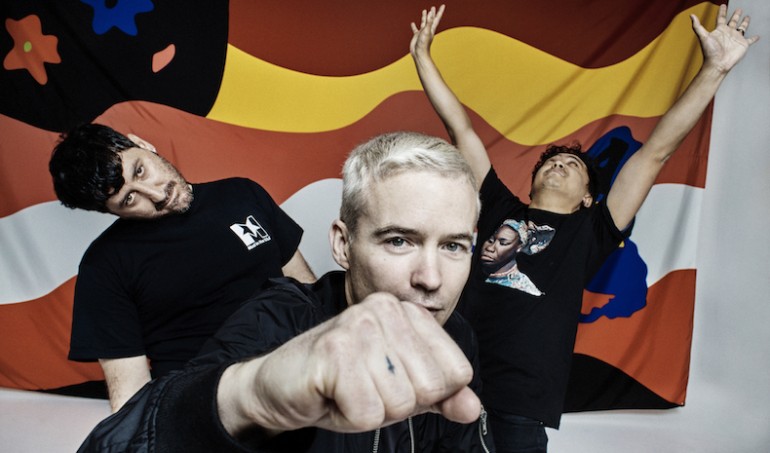 Glad to see that we don't have to wait another 15 years for new material from THE AVALANCHES. Only five years after the release of their lovely comeback LP Wildflower they have shared Bad Day, a new collaboration with rapper FREDDIE GIBBS and probably one of the many left-overs from the recording sessions over the past years. It comes in two seperate versions and is hopefully just a first teaser of more band activity in the not-so-distant future.

---
4. The xx continue to tease their forthcoming LP
If you think, On Hold, the first single off the anticipated new THE XX album I See You, was a mistake in terms of its positive and happy spirit we've got some bad news for you. The trio now released Say Something Loving, a second track from the LP and the joyful poppy tune continues in the same spirit which makes us believe the new LP – out on January 13 – won't showcase the moody melancholia of the band's past releases, whether you like it or not.
---
5. Wavves confirmed a new studio album
Nathan Williams and his garage rock formation WAVVES are done recording the follow-up to 2015's V and it will arrive in April via label Ghost Ramp. That's pretty much all we know so far but it should be enough to put a smile upon the faces of a few of you.
---
6. Post-Punk darlings Desperate Journalist released their own 'Resolution' for 2017
Since New Year's Eve is often also about resolutions it makes sense that beloved British post-punk newcomers DESPERATE JOURNALIST wrote a song about that phenomenon only to release it on January the 1st as well. The energetic song is another teaser off the group's second full-length Grow Up about which we informed you right here already. It arrives on March 24 and prior to it you can stream Resolution right here.

—