Liima – '1982'
The Danish/Finnish four-piece continues to sharpen its distinctive sound by taking one step back and moving two forward.
Yes, I know, you've all been binge-watching the second Stranger Things season over the past week while praising its retro-infected soundtrack. And although Kyle Dixon and Michael Stein are doing a great job, someone should really consider to hire Liima for a proper sequel or spin-off. Although the Efterklang side/ follow up – project named its second full-length 1982 this is not a pure retro affair. It clearly got its feet in the past while the band's minds are ready to face the future. The album sees the group questioning the concept of identity and humanity's place in time in the face of a eroding society so it makes sense to give it a certain 'back to the roots'-foundation.
Driven by a hypnotic vibe and sparkling percussion Liima continue to deliver gentle pop songs disguised as partly cinematic dream sequences. David Copperfield takes almost five minutes of build-up to fully unfold its magic. 2-Hearted indeed starts with Stranger Things-like bells and chimes but is clever enough to turn into something more unique. On the other side, a track like Jonathan, I Can't Tell You unfolds itself as a sensual R&B tune, grooving through a sea of reverbs. From the starting title-track to the tropical tenderness of the closing tune My Mind Is Yours – Liima spread a warm feeling of home and futuristic nostalgia on their second album, reminding us of a simpler time while also hinting on a potential way to guide us out of the temporary misery. It's the beautiful side of the 'Upside Down', isn't it? (Norman Fleischer)
Song to get you started: 2-Hearted
Stream it now: ► Spotify / ► Apple Music / ► TIDAL
---
---
Shamir – 'Revelations'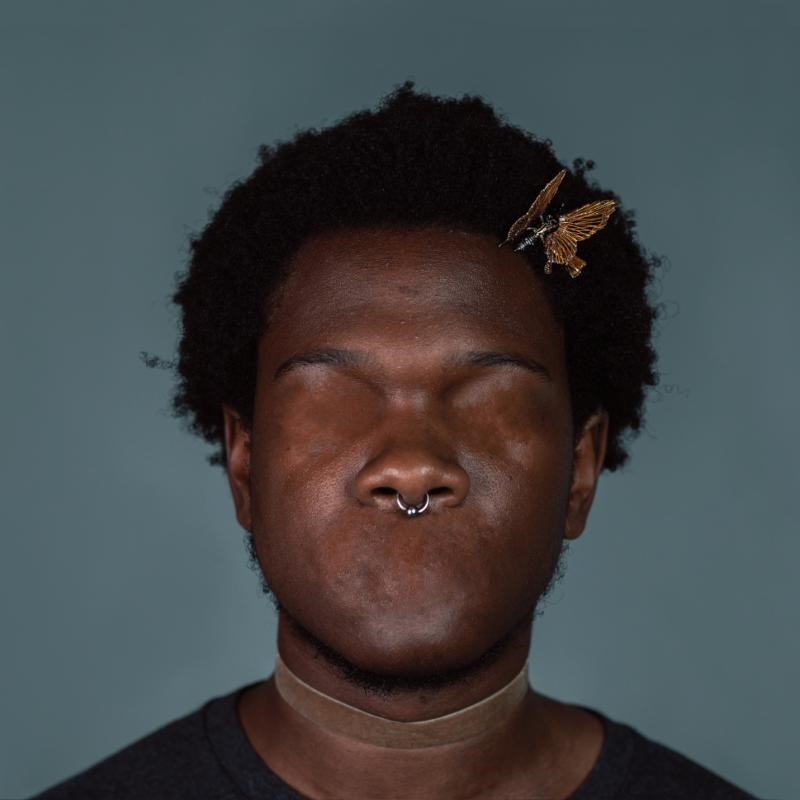 Don't believe the hype. It's even better to destroy your own one, right? This young gentleman remains restless.
Whoever said success was automatically a good thing surely never spoke with Shamir. Two years ago the buzzing newcomer became the hipster scene's new genre- and gender-bending poster boy, signed to XL Recordings and was on the brink of a huge commercial breakthrough. But was that really all? Following his self-released LP Hope in early 2017 Shamir sustained a psychotic break, forcing him to go to a psychiatric hospital, accepting his diagnosis with bipolar disorder and re-thinking his artistic path. Revelations is the result of this clear cut and sounds unlike his praised debut album Ratchet but instead quite unique.
Written in only two weeks, Revelations is a wild cocktail of lo-fi ingredients. From the gentle and reduced songwriter folk of the opening number Games to the grungy You Have A Song to the 60s references in Blooming – Shamir delivers a rawer and more honest side on his new album, stripping the songs down to its emotional core, making room for the stories. And while he's still able to record a delicate pop song like Float, Shamir is keen to not please any expectations with his new album. Instead he picks an artistically stubborn direction which surely isn't the worst way to establish himself in the musical microcosm. (Norman Fleischer)
Song to get you started: 90's Kids
Stream it now: ► Spotify / ► Apple Music  / ► TIDAL
---
Tellef Raabe – 'Idiographic'
It took him some time but finally, Tellef Raabe's debut album is out there for good: An immaculate piece of Scandinavian pop.
It was back in 2015 when I first encountered the talented young Norwegian Tellef Raabe at the Trondheim Calling Festival: He was playing for some delegates in front of a giant moose on a wall, in a cabin somewhere up in the snowy mountains, all dressed in black, with just a guitar and his voice to support him. All very cheesy you say? Well, it was, but it left an impression. And now, two years later, that's exactly the feeling that Raabe's debut album Idiographic sports.
Since the Raabe family seems to be a quite musical one (his sister Sigrid is about to take off as well right now and can be heard on two songs of this album), Tellef borrows from a lot of influences and he implements them all very organically: The result is typically melancholic Scandinavian pop record. Big gestures, laconic down-to-earthness and small parts that may come across as a little overly intellectual (Dear Aphrodite) but in the end it's all very affectionate business. (Henning Grabow)
Song to get you started: Sister
Stream it now: ► Spotify / ► Apple Music / ► TIDAL
---
Nul+Void – 'Cyrosleep'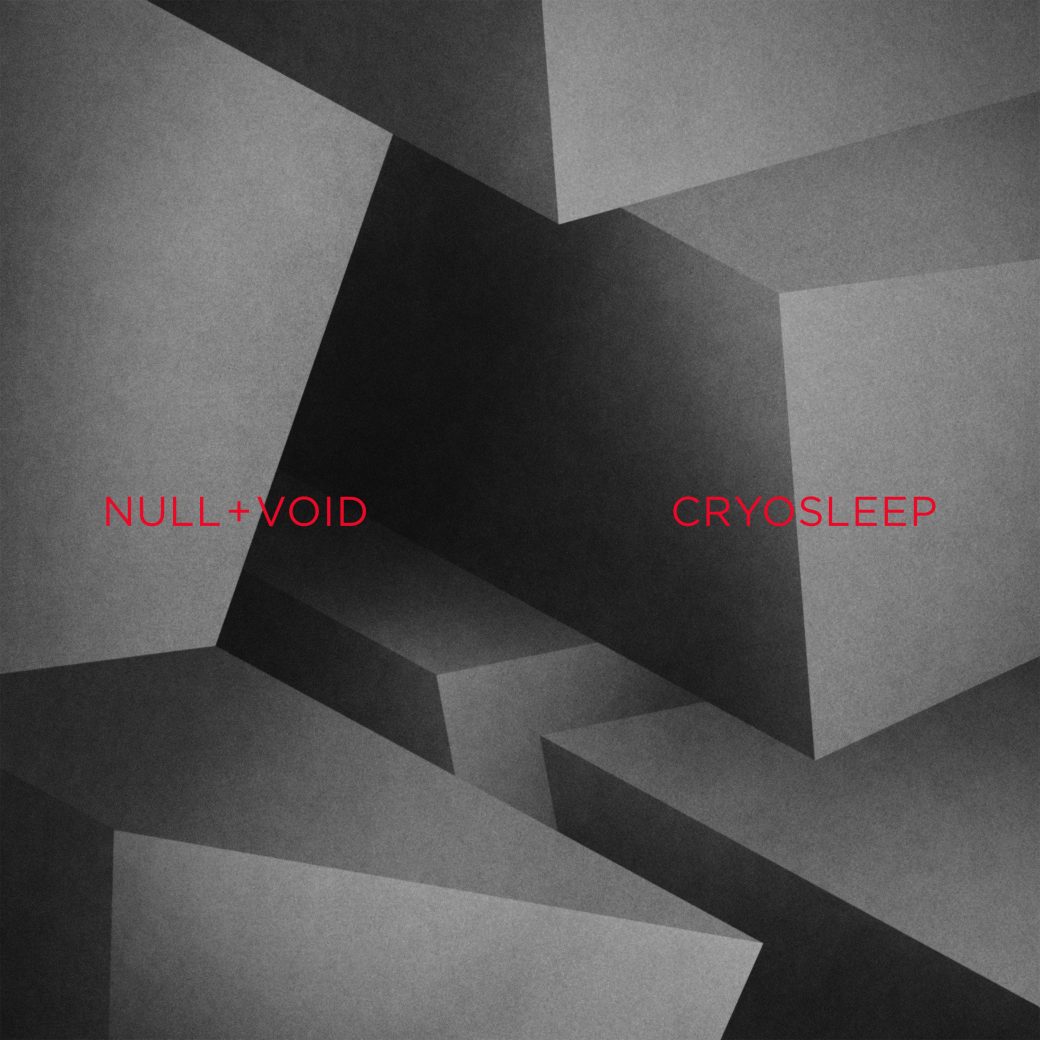 After over a decade behind the scenes of many popular productions, Swiss sound mastermind Kurt Uenala finally heads on his own artistic adventure.
It would be an interesting experiment to have somebody listen to Cyrosleep without having any knowledge of its musical protagonist. Because at least for me the association Depeche Mode was one of the first ones that came to my mind. How awesome would it be for that person to suddenly stumble upon Dave Gahan halfway through the LP on the track Where I Wait? The connection between the distinctive singer and Null+Void mastermind Kurt Uenala isn't a coincidence since they've been regularly writing and working together for a few years now. Uenala has been a shadowy figure in the background of a lot of productions over the past years, from Depeche Mode to Moby and The Kills and 2017 is finally his time to shine. And how Cyrosleep shines… but in a very dark and haunting way.
Starting with a hazy Black Rebel Motorcycle Club collaboration called Falling Down, the sound of Null+Void quickly unfolds a futuristic retro groove on tracks like Into The Void and Asphalt Kiss. The instrumental tunes are well-balanced with the guest vocal features by artists like Shannon Funchess (Light Asylum) and Sharin Foo (The Raveonettes) who are all contributing to a diverse and exciting listening experience. The overall mood however remains a dark one and especially the more atmospheric tracks like Foreverness and the closing Lost And Blind are great arguments to hire Uenala for the score of a potential Blade Runner sequel instead of giving Hans Zimmer the job again. Lovers of haunting cinematic electronica shouldn't have any excuse to ignore Cyrosleep. (Norman Fleischer)
Song to get you started: Into The Void
Stream it now: ► Spotify / ► Apple Music / ► TIDAL
---
EERA – 'Reflection Of Youth'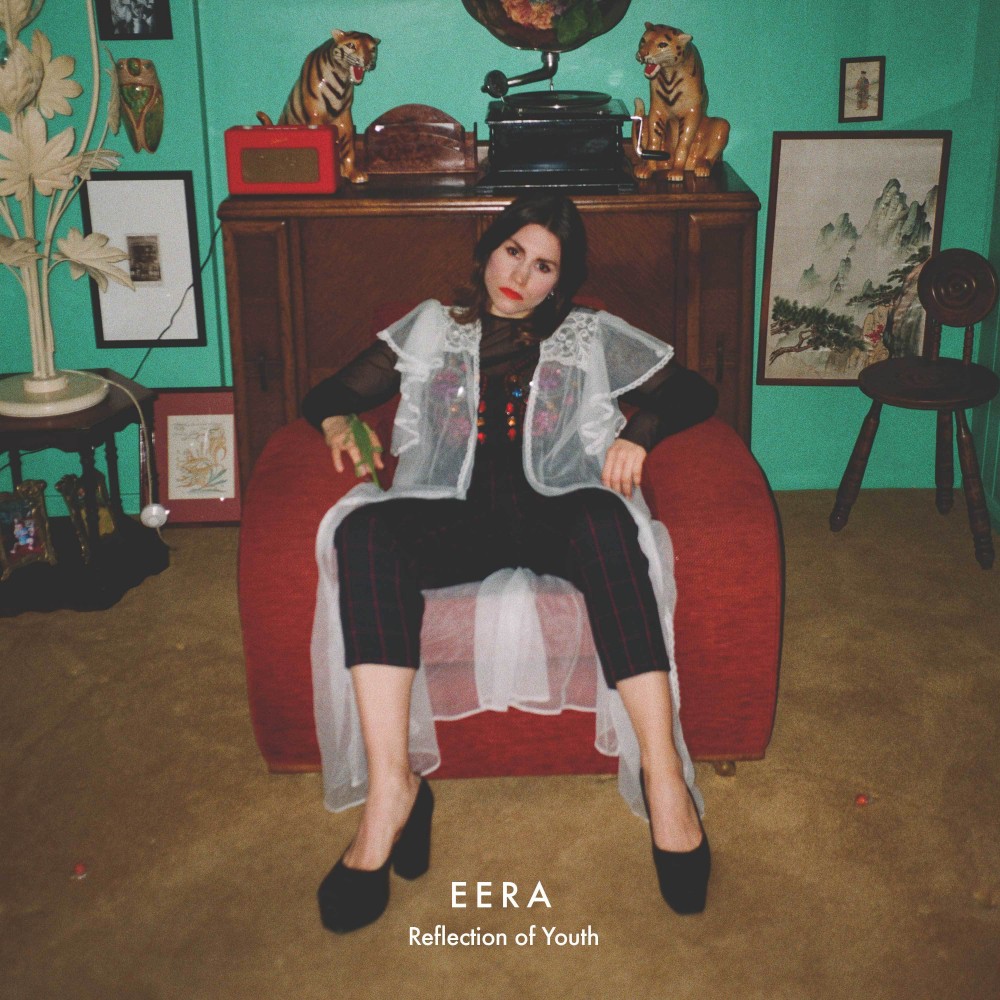 The Norwegian newcomer delivers the most charming 'coming of age' record of the month.
Norwegian-born and London-based singer/songwriter Anna Lena Bruland and her alter ego EERA are not fans of compromises. The sound of her debut full-length called Reflection Of Youth is one of direct words, honest stories and critical reflection on what life in your twenties feels like. In its liberating but also confusing nature the existential questioning of Bruland follows the legacy of PJ Harvey and other contemporary colleagues like Marika Hackman, Nadine Shah and Amber Arcades who combine sharp attitude with lo-fi independent rock sounds.
Reflection Of Youth combines more mellow and reflective moments like the tender lo-fi ballad Christine and the dreamy Survived with stubborn and grungy tunes like I Wanna Dance and Trust although the overall feeling of the record is a more melancholic one as Bruland faces life's everyday struggles by writing tiny stories around it. The result is this lovely nocturnal little gem of indie music songwriting which is as timeless as it is good. (Norman Fleischer)
Song to get you started: Reflection Of Youth
Stream it now: ► Spotify / ► Apple Music / ► TIDAL
---