Angel Olsen – 'Phases'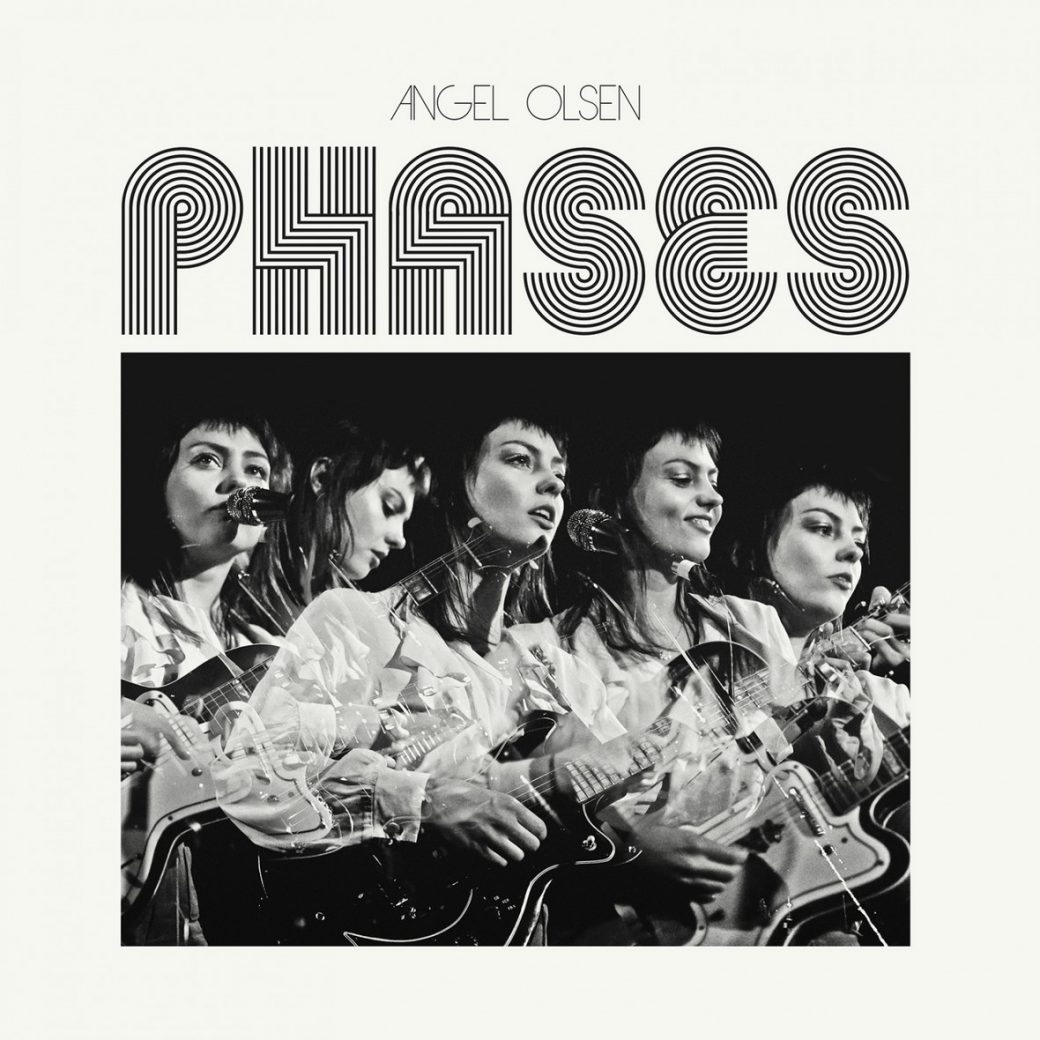 In case you haven't already noticed Angel Olsen's musical variety, this collection of B-sides, rarities and demos will start you off.
At least since last year's My Woman everyone interested in current music knows about American singer-songwriter Angel Olsen and is looking forward to her fourth full-length. But the unpretentious artist's reaction is as unexpected as always: She puts out a collection of mainly old songs. As well as it gives her time to create new music, it's a chance for us to (re-) enter Olsen's music before and around 2016's masterpiece.
From a quite dark opener over home-recorded demos to covers: While listening to Phases you can reflect on the melancholic and sparse lo-fi folk from Olsen's early days (e. g. Sans, How Many Disasters), her following louder and fuller approach to music (Sweet Dreams, California) and on her latest sound in the form of seven-minute Special. It's a brand new song from the My Woman recording sessions and presents the electrified rock 'n' roll Olsen and her band nowadays create. This diversity is rare, especially for young musicians like Olsen, and it's infused with her remarkable voice and songwriting talent. Though Phases is not linear or comprehensive: It both gives fans the opportunity to listen to previously elusive songs and serves as a decent introduction for those without prior knowledge. (Jessi Schmitte)
Song to get you started: Sweet Dreams
Stream it now: ► Spotify / ► Apple Music / ► TIDAL
---
---
Dillon – 'Kind'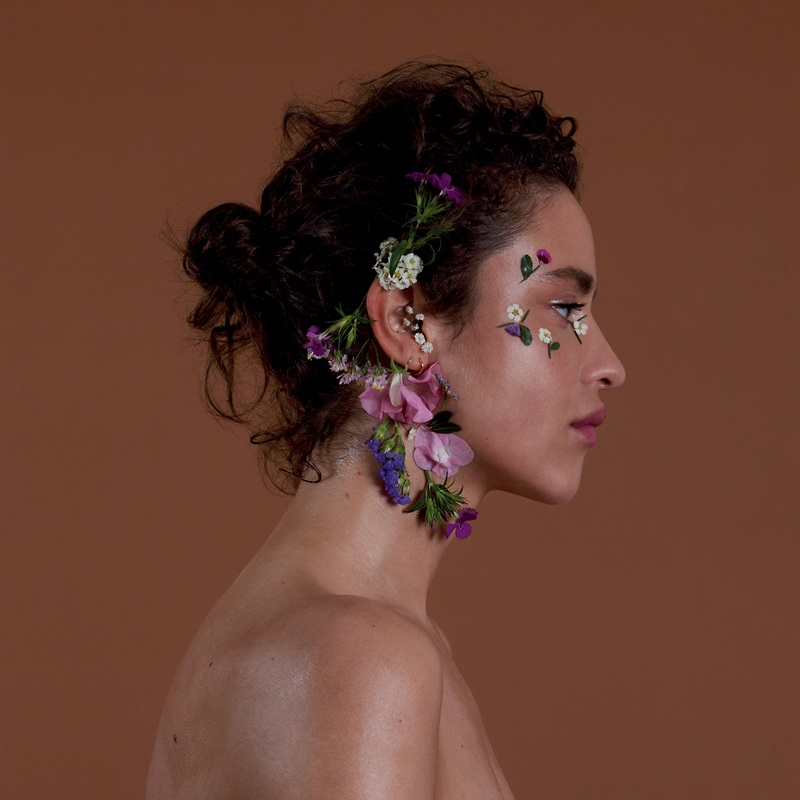 The Wunderkind of electronic pop returns with her third studio-album and isn't interesting at all to meet anyone's expectations.
No, Dominique Dillon de Byington surely was never a fan of the easy path. Ever since the 2011 debut This Silence Kills of the back then 19-year old songwriter created a certain hype she never fell for the temptation of easily accessible songs and music. The Brazilian-born and Berlin-based artist always felt closer to Björk than to Lykke Li and her third full-length Kind is a testament of her stubbornness and dedication to complex pop as she delivers another adventurous record.
Kind tenderly balances between raw intimacy and Dillon's love for symphonic constructions in the context of sparse and well-placed instrumentation. The title-track is off to a tender start before Stem & Leaf is heading for gloomier territory. Single material like Shades Fade and Killing Time represent the more accessible side of her music and therefore the other side of her artistic scale. In-between there is room for techno-infected grooves (Contact Us) and lo-fi acapella interludes (The Present) before the entire album ends with the epic electronic adventure 2 Kind (that directly leads back to the album opener to create a loop). Once again, there is more than meets the eye in the sound of Dillon, making her one of Europe's most interesting figures in contemporary music. (Norman Fleischer)
Song to get you started: Shades Fade
Stream it now: ► Spotify / ► Apple Music  / ► TIDAL
---
Yeah But No – 'Yeah But No'
A tender rage against the machines. The German two-piece combines gentle songwriting with electronic beats. That's far from being innovative but that doesn't make this album less impressive.
There's something quite tempting about the clash of dark and pumping electronic techno beats with fragile and sensual vocals. It's the mixture of cold and dehumanized sounds with the raw and unfiltered emotion of the human soul that probably fascinates the audience. Acclaimed German producer Douglas Greed and singer Fabian Kuss mix the cold with the arm on their debut album as Yeah But No. The result follows the footsteps of bands like Moderat and Howling where charismatic singer/songwriters met distinctive techno producers team up. The album Yeah But No carefully walks between darkness and daydreaming, sometimes in more pop-appealing territory (The Way We Choose), sometimes in more desperate one (Sand).
The album benefits from the fact that Kuss and Greed have been performing together for quite some time over the past years, giving Yeah But No the professional foundation you will sense throughout the album. Their opposing approach towards music is also helpful since Greed describes himself as an autodidact while Kuss is a studied vocalist with years of experience in in various bands and projects. The playfulness of the two poles is sensible in tracks like Hold It All Back and In Your Sheets. If you already start missing Moderat following their freshly started hiatus, this album will fill your needs while also introducing new aural adventures to your life. It's a captivating debut that makes you long for more. (Norman Fleischer)
Song to get you started: Sand
Stream it now: ► Spotify / ► Apple Music / ► TIDAL
---
Andreas Spechtl – 'Thinking About Tomorrow, And How To Build It'
No time, no space? Quite the contrary: On his new solo album recorded in Teheran, Andreas Spechtl forms astonishing sound sculptures while reflecting upon the future.
Since Ja, Panik released their last album Libertatia in 2014, Andreas Spechtl found himseld being involved in a number of different and rather extraordinary projects. Having delved into the beauty of sleep (2015), he then resided in Italy and there collaborated with the Austrian artist Uwe Jäntsch. Up to now, the duo known as Low Presti uploaded a number of hand-picked songs that impress with their strong focus on rhythm. Back in Berlin and linguistically inspired by his stay abroad, Spechtl teamed up with Chris Imler and Rabea Erradi as GOA, bringing forth the single Fuma un Casino.
His nouveau record, however, traces back to the electronic-driven character of Low Presti and the sampling technique of the solo debut Sleep while thematically exploring a yet-to-be future by watching the present from afar. For Thinking about tomorrow, and how to build it, Spechtl relocated once again and spent two months in Teheran where he started to create music influenced by his new surroundings: 2016 immediately introduces to a hypnotic electronic soundscape that incorporates traditional Persian instruments of different kinds. It allows us to enter the musician's experimental vision in medias res without giving too much away. In spite of expressive textual fragments ('In all places, at all times/ The future will collide in our eyes/ In all places, at all times/ The age of ghost, a post-European dream', The Age of Ghost) pinned down every now and then, the meaning and structure of the songs remain pleasantly vague. The album's distinctive song titles, sound and vocals contribute to a narrative waiting to be unfolded by its recipient. That's why specific genre ascriptions turn out to be irrelevant here. Spechtl may borrow from ambient, jazz or electronic music (Things and Africa Blvd, for instance, are reminiscent of Kraftwerkian beats), but he does so in order to follow a higher principle, namely to develop unique 'sonic images' – not a formulaic pop record. From an artistic point of view, this is indeed why Andreas Spechtl with his second solo album has got 'nothing to lose' (Interlude 1). (Chris Hegholtz)
Song to get you started: The Age Of Ghost
Stream it now: ► Spotify / ► TIDAL
---
Teen Daze – 'Themes For A New Earth'
The dreamy electronic producer was so productive on his latest LP that he now just unleashes a second one. And the result works pretty well.
I hate to repeat myself but Jamison Isaak and his alter ego Teen Daze remain one of the most underrated yet productive figures in contemporary music's scenes. His fifth full-length Themes For A Dying Earth was released at the beginning of the year and felt like a musical breakthrough for him, one that manages to combines his songwriting ambitions (and great guest features) with his talent for dreamy electronic ambient structures. It was a melancholic and partly quite sad introspection in the face of our weird modern times. The now released companion album Themes For A New Earth is heading for more optimistic territory.
Technically, Isaak is describing this one more as a collection of songs rather than a full album as it mainly includes leftovers from the recording sessions of its predecessor. However, that doesn't make Themes For A New Age a less enjoyable affair as the reduced instrumental appeal of it makes the album a perfect piece of tender electronica, partly combined with acoustic guitars (On The Edge Of A New Age), built on the foundation of loops and sketches (River Walks) or pure ambient patterns (An Alpine Forest). This is a silent but effective ode to our planet, a tender call to arms (in the terms of protecting it) and a wonderful little gem of introspective delicacy. Guess, not all hope is lost, right? (Norman Fleischer)
Song to get you started: Kilika
Stream it now: ► Spotify / ► Apple Music / ► TIDAL
---