Angel Olsen – 'Whole New Mess'
Sounds like … haunted heartbreak and future overcoming.
Angel Olsen understands that healing isn't a straight line – it comes with its own frustrating graph in which time is the only constant. On Whole New Mess, she combines the raw sound of her debut Half Way Home with her celebrated release of All Mirrors last year, making it clear that sometimes the only way forward is re-examining the past self and confronting it with the things learned along the way.
This record is the perfect bedroom tape, though recorded in a church, it echoes intimacy and inspects feelings transform under a microscope. While All Mirrors impressed listeners with orchestral spaciousness and excellent production, Whole New Mess takes its tracks back to their essence and offers a porthole view on Olsen's heart, comprised and flickering like candlelight dinner by yourself. There is a longing for someone to share it with but also the celebration of solitude and amour propre. It may be that these new-old-new versions of known songs irritate fans of last year's success but for me, it is a sign that they've gained an independent character and reflect their light in a certain direction, instead of every direction. The two songs unfamiliar to the listener are also the ones which condense the album's message best: Waving, Smiling (bringing the image of penguins to my mind) describes the core of moving on from pain – to just keep going – each day being one day further away from what happened and turning individual experience into gratitude. The title and opening track is an ode to procrastination and the ultimate challenge for most of us, doing the hard thing out of love for one's self. Thank an Angel for reminding you! (Anna-Katharina Stich)
Stream It: ► Spotify / ► Apple Music / ► Bandcamp
---
Aidan Knight – 'Aidan Knight'
Sounds like … introspective folk at its best.

To release a self-titled record years into a successful songwriting career is an unusual move. Yet, it makes completely sense when you listen to Canadian singer Aidan Knight's fourth LP. It has been four years since the artist released new music and since his last output a lot has changed. He moved to Berlin with his partner and a child and went through a period of self-reflection. Aidan Knight is the outcome of that period and as the artist says; "these twelve songs are some of the clearest and most shameful memories I have".
The entire album conveys a special intimacy. Lyrically Aidan Knight's observational style recounts stories from his life as little narratives within each song. On Julia In the Garden he goes from tax returns to bad days and reminisces about past mistakes on Houston TX. One of the most intimate and vulnerable recordings is the ballad Mary Turns the Pillow. The artist mourns the loss of a loved one wallowing in self-hate and doubt. Musically he moves on the quieter spectrum of his songwriting style. St Kieran proves his skill on the acoustic guitar and the accompanying violins make it a well-rounded folk gem. Nostalgia and emotions are what drives the self-titled album. The incredibly intimate twelve songs show another facet of the singer and while we listen to him work through his emotions, the silver lining on the horizon promises a brighter day on the other side. (Liv Toerkell)
Stream It: ► Spotify / ► Apple Music / ► Bandcamp
---
Kelly Lee Owens – 'Inner Song'
Sounds like … the beauty and tender side of techno music.
Over the past years there have been many attempts to combine the pushing urgency of techno music with traditional songwriting structures but good examples remain quite rare. Well, it's easier said than done because it's not just about mixing the best of both worlds, it's about creating a hybrid structure in some way and Kelly Lee Owens really mastered that challenge. Her self-titled 2017 album was more than a hidden treasure in that field, it was actually quite spectacular in its simplistic beauty and the follow-up only underlines her stunning strength to combine these dark and sonic electronic structures with a an almost fragile and human element. Inner Song follows a period of time which the artist describes as "the hardest three years of my life" and we can only assume what that really means in the end. While her debut was all about finding the right sound her sophomore full-length explores the possibilities of extending that sound and simply lets her ideas flow. It's full of various ideas that usually shouldn't work together but actually create a really cohesive feeling. Where else do you get a Radiohead cover as opening song (Arpeggi), followed by a gentle synthpop song (On) which is followed by a pretty hard piece of techno (Melt)?
Kelly Lee Owens make these ideas work because she understands how to structure the album as a fascinating tale where more traditional song concepts like the slow grooving Re-Wild or the beautifully light-hearted L.I.N.E. are cleverly mixed with instrumental compositions like Jeanette. And on top of it she even enlisted avant-garde legend John Cale to sing/ speak on the haunting dark lullaby Corner Of My Sky which is definitely a highlight on this album. There is so much love for detail in these tracks, their tiny musical elements, the production and the sound design itself that you can really unleash your inner electronic music nerd if you want to. On the other hand you can totally enjoy the record without this notion because it just creates this irresistible flow that really carries the listener through these ten tracks, like an hypnotic nocturnal wind. Kelly Lee Owens makes you forget about the complexity of her music and instead invites to a meditative trip. Book your ticket for this night flight today and you won't regret it, trust me. (Norman Fleischer)
Stream It: ► Spotify / ► Apple Music / ► Bandcamp
---
Disclosure – 'ENERGY'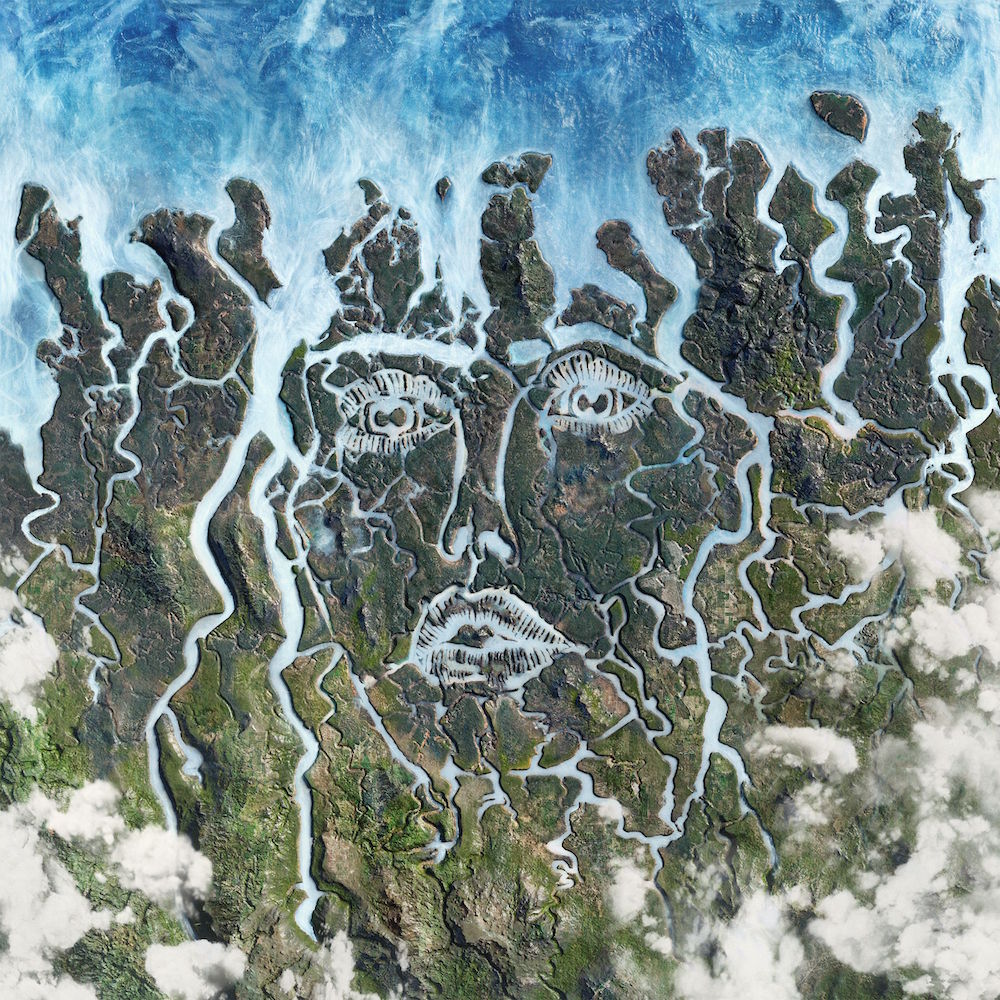 Sounds like … an unapologetically fun-filled collection of house anthems.
Guy and Howard Lawrence are a genuine, heart-warming success story from the underground UK house music scene. Two incredibly talented brothers who managed to take their passion for house, garage and soul and turn it into a huge, festival headlining act. They also, by all accounts, seem to be pretty genuine, nice guys too. All of this means, I tend to have a lot of time for Disclosure and generally want their albums to be great – that said, I haven't properly loved any of their work since their EP on Greco Roman, excluding a few gems on Settle.
So we come to the new album ENERGY, which I'm sincerely hoping will be a return to form of their unique UK house sound, influenced by elements of Garage. Looking through the tracklist we see some familiar names, the likes of Kelis, Common, Kehlani and Slowthai continue the duo's tradition of working with big artists (see previous examples Sam Smith, Jessie Ware, Gregory Porter).  The record kicks off with the Kelis collab. It's an indicator for what's in store, a genuinely class, infectiously catchy house gem laced with tribal percussion and a groovy bassline. We then hear the influence of hip hop come through in the form of the Chanel Tres and Slowthai collabs (the latter track, for me being the weakest on the album). Luckily, we're soon treated to the now infamous Mali Mali, which had built near legendary status online through boiler room sets and radio clips. A unique and lush, globally influenced house gem. There's more to come in that vein, as the title track sounds like it's straight from the streets of Sao Paulo, fusing intricate grooves with an electronic production. The project finished with outings into lower tempo, hip hop and soul – The collaboration with Common is an unexpected gem. There's a real intent to the album to push boundaries and I can genuinely say this is totally different to any previous Disclosure album, which impresses me. More than that though, there's some tracks to absolutely fall in love with here. Absolutely, back on top form. (Aidan Grant)
Stream It: ► Spotify / ► Apple Music
---
Jonas David – 'Goliath'
Sounds like … a forlorn space of sound that inspires nothing but awe and wonder.
Challenging a personal nemesis can sometimes lead to a victory that amounts as huge as the height of the opponent itself – and this also holds true for the struggle that German singer-songwriter Jonas David went through on his newest record, fittingly titled Goliath. While that biblically tinted pun of an uneven battle may still make you smile right now, Mr. David is more than serious about the dimensions his recent musical journey has taken him. In the fall of 2019, he  went to Sicily, equipped with a load of songs and jotted down fragments, all of which were not ready to form an album of its own. Frustrated over his previously failed attempts to draw a vision for this record, he decided to let the mediterranean setting and, most importantly, time, rule in his favour. And so, Goliath is not only a story about the fight with inner giants, but also about how to overcome the fears they embody.
Well, letting the enchanted space flow into his music certainly panned out on Goliath, which is in particular governed by wide-ranging, atmospheric soundscapes full of immersion and dripping of desire. One is easily inclined to think of greats such as Bon Iver or Ben Howard, with whom he shares the unconditional claim to find a sound that rings truer, the more you get into it. And there is a lot to stumble on here: The first Stacles opens with a solemn guitar fundament and lets Jonas David's fumbling voice burrow through the empty space. "When you fall into your mind / And everything's keeps happening at the same time", he sings, almost in a whisper, as the sparse instrumentation perfectly balances the intimacy of it all. Scari picks up with more rhythm and a charming folk-pop drive, with David's tender voice always on the edge of desire and nostalgic wistfulness. What unites the songs is their melodious edge, and how the sung confessions float in a space of crafted arrangements that skilfully walk the fine line between folk and electronica. Such as in Wait boy, where the vocals are carried along by graceful synths. Or, the tender Be Kind, where a mellow guitar pattern frames the falsetto musings of the singer. This is all as soft as it has an edge to it and as the final Boy Gone reaches its subdued finale, there is only one question left to be asked: Does this really have to end? (Andreas Peters)
Stream It ► Spotify / ► Apple Music
---