---
Jens Lekman – 'Life Will See You Now' (Secretly Canadian)
What it is: The fourth full-length by the charismatic Swedish songwriter and his first one in five years. Still, although JENS LEKMAN fought against personal struggles (burnout, hypochondria and anxiety) in those past year's he hasn't been unproductive at all. Following a mixtape in 2014, the Postcards series in 2015 (where he recorded a new song every week) and the Ghostwriting project last year (where people could send him song ideas) this new album feels like the logical next step and became the overdue revitalization of the distinctive man.
Why to listen to it: JENS LEKMAN himself describes Life Will See You Now as a 'midlife-crisis disco album' and the 46 year old Swede couldn't have picked a better description. The new LP is less introverted than 2012's break-up release I Know What Love Isn't, partly also because the artist decide to write less about himself and more about other people's stories. That resulted in such obscure themes like Evening Prayer where he tells the story of a guy who prints a 3D model of a tumour removed from his body. The odd scenery is supported by pumping disco beats and sing-a-longs. Dance producer Ewan Pearson (TEN FÉ, JAGWAR MA) reignited the spark in LEKMAN's indie-pop, helping songs like the tropical What's That Perfume That You Wear? and the playful Wedding In Finistère to get their groove on. But the humorous and intelligent lyrics remain the strongest force in the artist's repertoire. LEKMAN's sharp songwriting is still on point in every tune, especially on the more personal ones. To Know Your Mission, for example, sees 26-year old JENS LEKMAN asking for a 'A GPS in your heart' during an existential crisis back in 1997. Life Will See You Now might provide a lot of answers for his younger self but one thing remains for sure: He's still a restless figure and one of indie music's most underrated characters of the past years. It's about time for the world to see this. Now. (Norman Fleischer)
---
Strand Of Oaks – 'Hard Love' (Dead Oceans)
What it is: Timothy Showalter's project, STRAND OF OAKS, is back with its fifth full-length album, a quick turnaround from HEAL released just a few years ago. It runs along the same vein as his other anthemy rock albums, though this one definitely has a more classic feel. The record centers around his frustration for basically everything that comes with being an adult: relationships, success and responsibility. He's constantly reaching to escape them- generally with a solid dose of drugs. After scrapping his first version of the album, Showalter teamed up with producer Nicolas Vernhes, who previously collaborated with acts like ANIMAL COLLECTIVE, DEERHUNTER, and WAR ON DRUGS, and his work on this album isn't too far off.
Why to listen to it: If you're already a STRAND OF OAKS fan, then you've probably already gotten wind of Rest of It and Radio Kids, the two teaser tracks released back in January. That same raw energy courses through the album and makes for one solid rock piece. The album pulls on a lot of hard-hitting topics, but manages to keep it relatively upbeat nonetheless. Even the closing track, Taking Acid And Talking To My Brother, stays far from weepy, and finishes the album out strong, even though the song recounts his brother's time on the brink of death. From the opening track, Hard Love feels honest and simple, avoiding anything too catchy or overplayed. (Sasha Chebil)
---
Einar Stray Orchestra – 'Dear Bigotry' (Sinnbus)
What it is: The second album of the EINAR STRAY ORCHESTRA lead by Norwegian songwriting talent EINAR STRAY. His 2012 debut record Chiaroscuro came out under just his name, before 2015s Politricks also formally introduced the ORCHESTRA in this band. In fact, EINAR STRAY's music has always been oscillating between those two extremes: Reduced, piano-driven beauty and the bombast of a small orchestra (meaning in this case: strings, base and drums).
Why to listen to it: Dear Bigotry picks up where EINAR STRAY left us with Politricks: very aware of his crafts and the playful power of his fellow musicians. In subtle ways though, it feels more urgent and grim within its orchestral pop schemes. 'People of our generation seeming like they care about the world when they only care about how it looks like they care', Stray stated in the wake of this release. Adding that, 'we as a band criticise this although we're a part of it'. Welcome to the world of Bigotry. The narrative of EINAR STRAY's music is pretty consistent in that: the dark/bright-references of Chiaroscuro, the inner turmoil of Christian upbringing on Politricks and now the pretty open theme of bigotry. Consciously or not, STRAY perfectly reflects these contradictions in his music. Although the tunes clearly lean towards a gentle listening experience – there are once again some really, really great songs on here – the EINAR STRAY ORCHESTRA deliberately mixes things up with little noisey outbreaks, long build-ups, voice samples etc. Rarely have three albums in a row by such a young group of musicians sounded this coherent and in every minute of them convincing. (Henning Grabow)
---
The Raveonettes – '2016 ATOMIZED' (Label)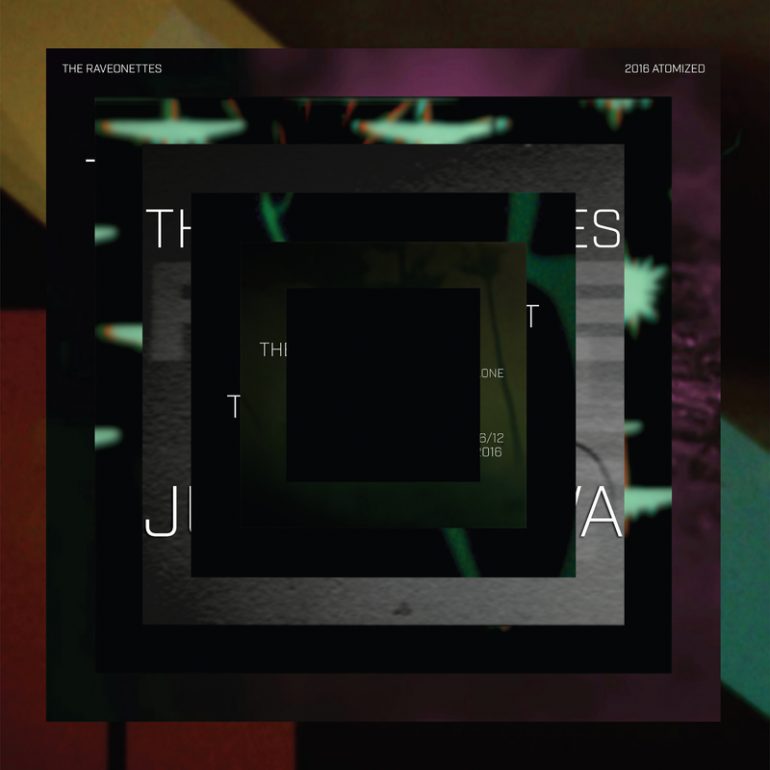 What it is: The result of the Rave-Sound-Of-The-Month experiment in which Sune Rose Wagner and Sharin Foo put out one song every month during the year of 2016. The aim of the duo known as THE RAVEONETTES was to cut the usual album-cycle and work in a more direct way. 'I don't listen to albums anymore', Wagner told us back last year, well, what we got here is – in the end – exactly that; 12 songs written, recorded and published within one year. It's very revealing that it still feels very coherent and album-like.
Why to listen to it: 2016 Atomized is the musical sum of a crazy year. And I won't even start intepreting it as something that it isn't: THE RAVEONETTES are not a band known for its distinctive political statements. Their world is about love, lust and rock'n'roll. About personal demons and highly subjective struggles. But that doesn't mean this record is unaware or unafflicted by things surrounding the artist. That's the beauty of a snapshot: It often tells more about the circumstances in which it's been taken than the first impression reveals (and maybe the author intended). And: It can't be faked. Wagner's songwriting approach and his lyrics have always felt very in-the-moment – of course this is the ultimate result of this approach. It leads to an album-experience that is indeed atomized in the singularity of its elements. But the disjointed vibe that emerges from the pure range of different styles is something rather fascinating and also a statement in itself. 2016 Atomized jumps from pop to noise to wave to ambient to drone, all bound together by the ever-present sweet melancholia of Wagner's songwriting. You don't listen to albums you say? Well, for that, you somehow managed to write a rather beautiful one. (Henning Grabow)
---
Bilderbuch – 'Magic Life' (Maschin Records/ Universal)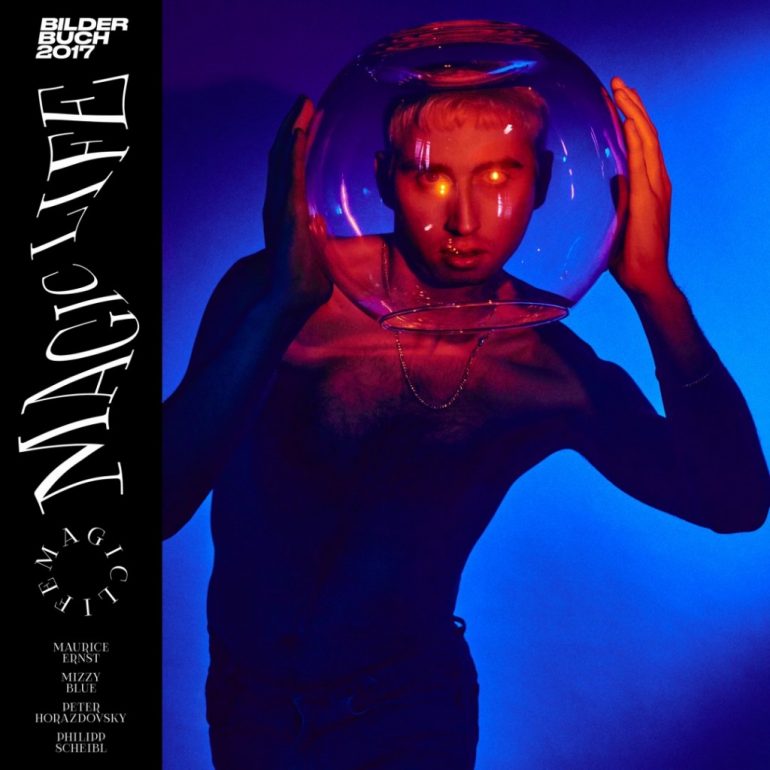 What it is: The fourth album of Viennese quartet BILDERBUCH. While they released two albums as a relatively ordinary, but German-singing Indie band, their third album Schick Schock turned out to be way more progressive pop that featured lots of autotune (think KANYE) and lots of bourgeois styling and behavior in a good, sort of Viennese manner (think FALCO). Their fourth LP Magic Life is still very progressive, but even more experimental. It's more an album like FRANK OCEAN's Blond with a lot of short instrumental skits and less obvious 'in your face' hits. It's also an coming of age with the band turning away from the glamorous lifestyle they promoted with their previous LP.
Why to listen to it: It's quite possibly the most progressive way German pop will and has ever been. There's fun within the album but also introspective moments, hits alongside melancholic instrumental tunes. On the one hand, Magic Life is very FRANK OCEAN-esque and soulful, on the other it's pretty funky and PRINCE-like (Sweetlove is an hommage to him!) Even though singer Maurice told us in our interview that the band doesn't have any plans for going international, we predict that BILDERBUCH could indeed score the second ever German Billboard Number 1 (as their homeboy FALCO with Rock Me Amadeus back in the day). (Louisa Zimmer)
---