Don't forget to check out our 50 Best Songs of 2021 as well
50. NEØV – 'Picture Of A Good Life'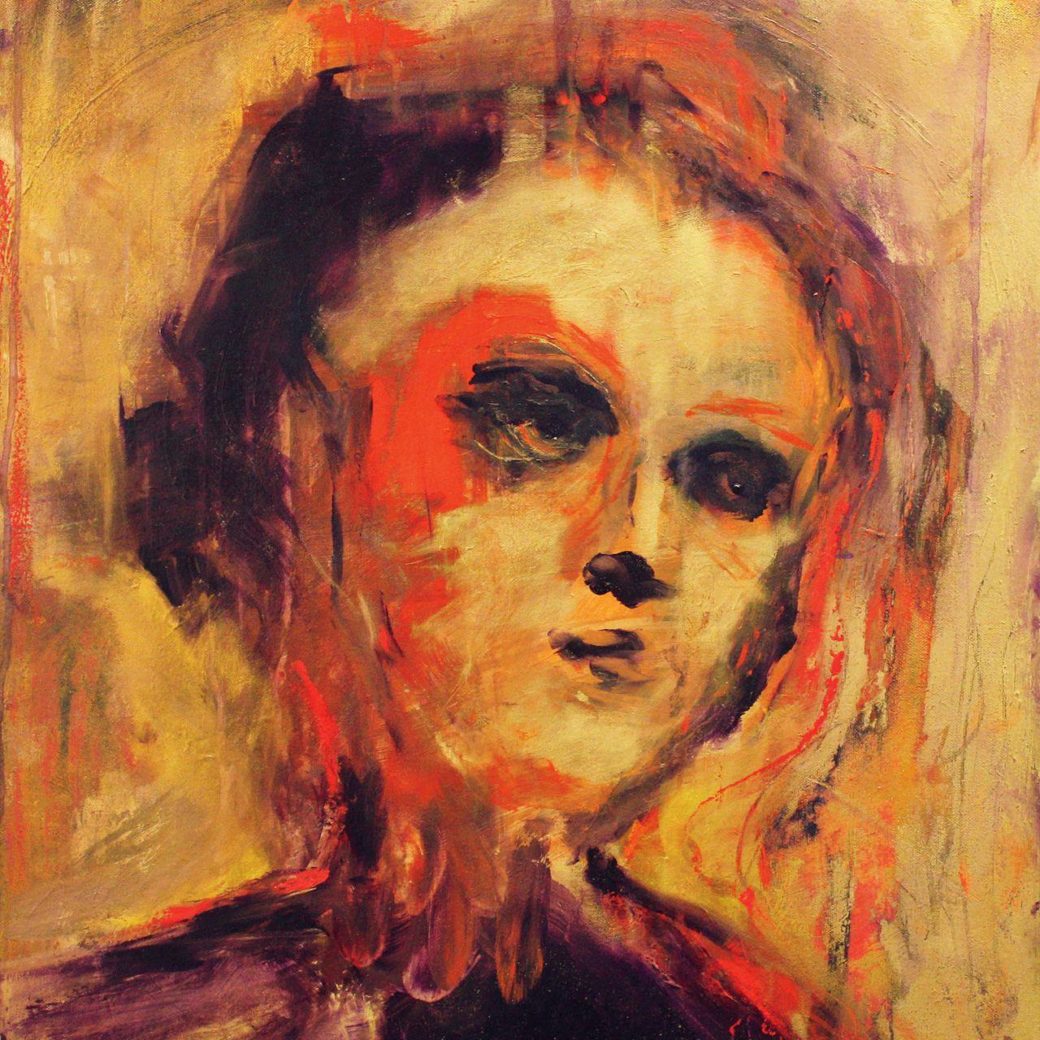 The fact that NEØV are capable of holding the suspense up until the ultimate title-giving Picture Of A Good Life, yet another extensive exhibit of their craft, is only more proof of their honest effort to go beyond their own borders, personally and artistically. Picture Of A Good Life is a stunning example of that daring step out into the open and epitomises that by seeking what lies beyond you may possibly lead you back to who you are, ever so much richer and wiser.
► Spotify / ► Apple Music
---
49. Celeste – 'Not Your Muse'
Not Your Muse is a record that makes dramatic shifts in mood. It is the first release by London-based singer Celeste and shaped by her roots in soul music and collaborations with contemporary producers. Songs like Tonight Tonight have a radio-friendly pop vibe but Celeste can also dig deep. The true gems are the stripped back soul songs, like the heart-aching Strange. Examining the steps of entering and exiting from a relationship, the singer's vocals highlight the emotional story by alternating from soaring highs to raw depths.
► Spotify / ► Apple Music
---
48. Strand Of Oaks – 'In Heaven'
In Heaven is the title of the eighth studio album of Strand Of Oaks, the moniker of singer-lyricist-guitarist Tim Showalter. With that, the imagined semantic framework couldn't really amount to a much larger scope, and yet it turns out that the follow-up to 2019's Eraserland quite matches the celestial and majestic associations as it dives deep into very human reflections on love, loss and enlightenment. Rooted in experiences of personal loss, Showalter quitting drinking and the subsequent move with his wife from Philadelphia to Austin, Texas, In Heaven is as much about melancholic musings about the nature of life as it unfolds a reverie of what could be. "I wanted to strive for something greater than what I thought I was capable of", Showalter has stated prior to the release. That probably already sums up the whole affair quite neatly.
► Spotify / ► Apple Music / ► Bandcamp
---
47. Lana Del Rey – 'Chemtrails Over The Country Club'
 Pop, indie, alternative, folk, country – Lana Del Rey is many things these days but most of it she's probably one of the most profound songwriters of our time, something people tend to forget when they just focus on the imagery. Chemtrails Over The Country Club is another prime example. Like a slowly yellowing old Polaroid picture this music offers a glimpse into a different time. On the same time it's not just a pure retro affair, it's also music for the here and now, for a country in which the American dream already turned into a nightmare for so many.
► Spotify / ► Apple Music
---
46. Clairo – 'Sling'
Listening to Sling, it's clear that Clairo herself has grown in confidence, offering a caustic take on the state of the music industry, but equally capable of moments of tenderness and warmth. Teaming up with producer Jack Antonoff for the record was always going to result in more pronounced commercial appeal. But fans of the 22-year old multi-instrumentalist will be reassured to hear that she's lost none of her unique charm in the process.
► Spotify / ► Apple Music
---
45. CHVRCHES – 'Screen Violence'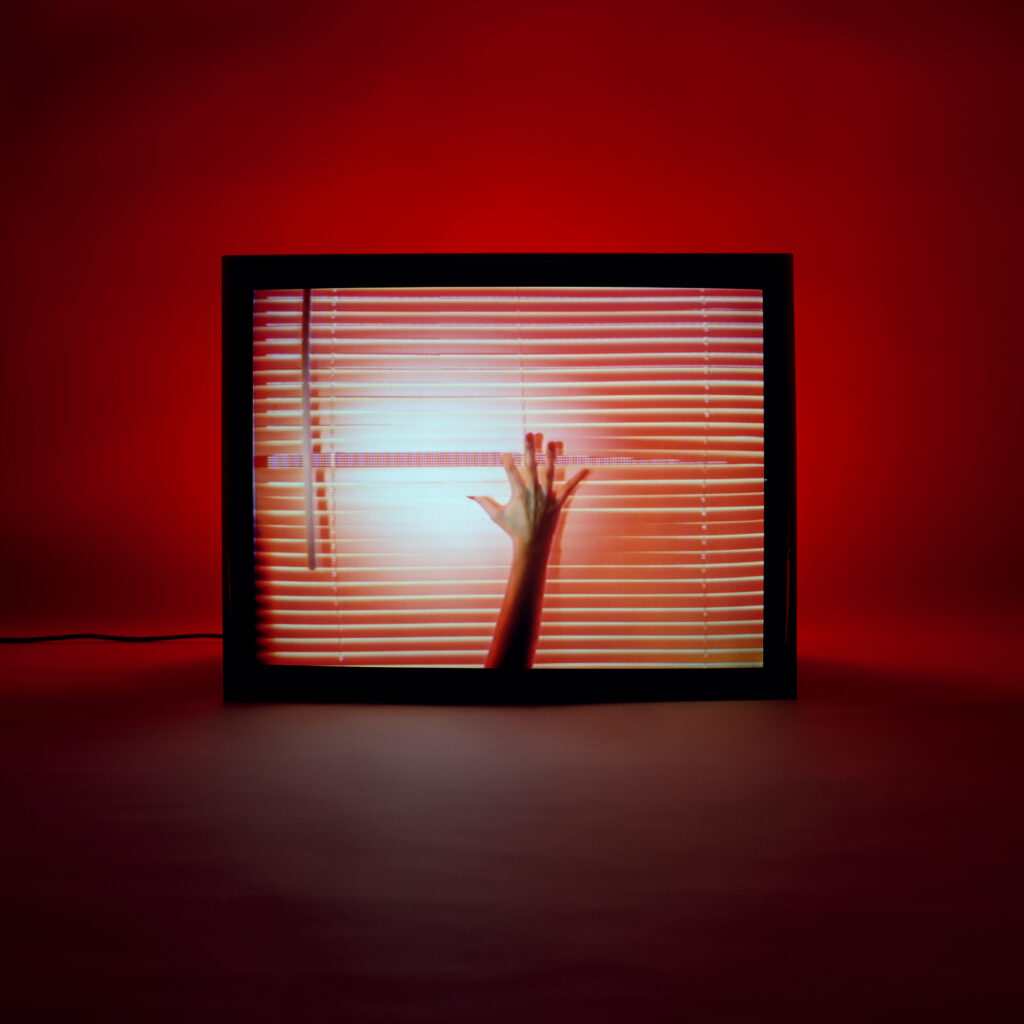 There's a fine line to be walked between exploring new territory whilst not pushing those boundaries so far that the sounds that helped make CHVRCHES a household name appear distant. On Screen Violence, CHVRCHES certainly keep things recognisable, although perhaps at the expense of a little bit of adventure. Regardless, this is a record that's sure to see the bands popularity rise.
► Spotify / ► Apple Music
---
44. SUUNS – 'The Witness'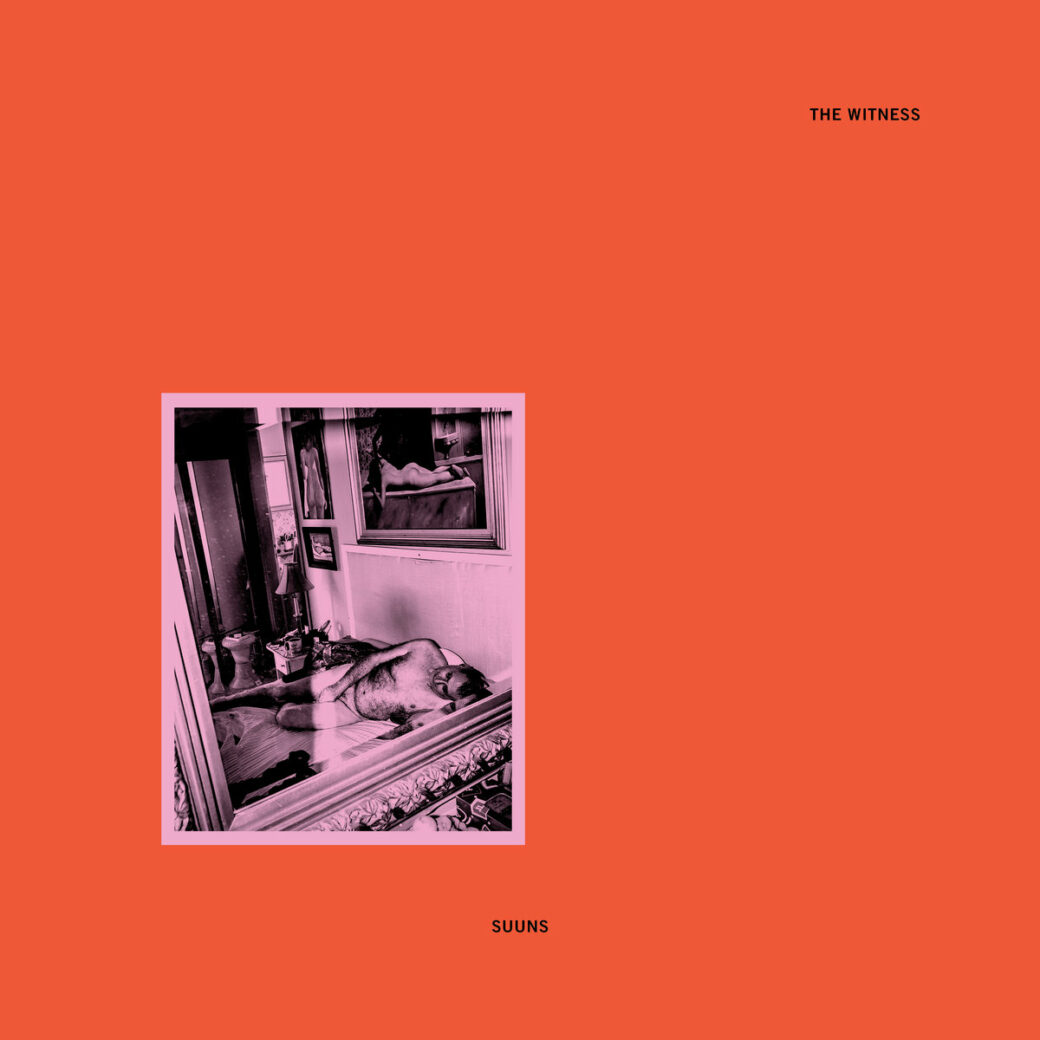 Entirely self-recorded and self-produced, the songs and subtle sonic shifts on The Witness command one's full attention – and rightfully so. SUUNS redefine their sound and only seem to rely on their own rules at this point on their creative journey. While the new songs strive for cohesiveness and profoundly explore a state of reflection, the previously released singles Witness Protection and C-Thru also showcase the band's ability to display a more catchy songwriting.
► Spotify / ► Apple Music / ► Bandcamp
---
43. Amyl And The Sniffers – 'Comfort To Me'
The second Amyl and the Sniffers LP sounds like the release of tension accumulated over the period of time when going back onto stage was not an option.
Comfort To Me is a combination of love songs gone edgy punk rock, short and noisy bangers like Freaks To the Front, which clocks in at just a minute and a half, and unapologetic tongue in cheeky rock outbursts like Maggot and Security. Amyl and the Sniffers have not gone dull over the lockdown but channeled their ferocious energy into an irresistible sophomore record.
► Spotify / ► Apple Music / ► Bandcamp
---
42. Sleaford Mods – 'Spare Ribs'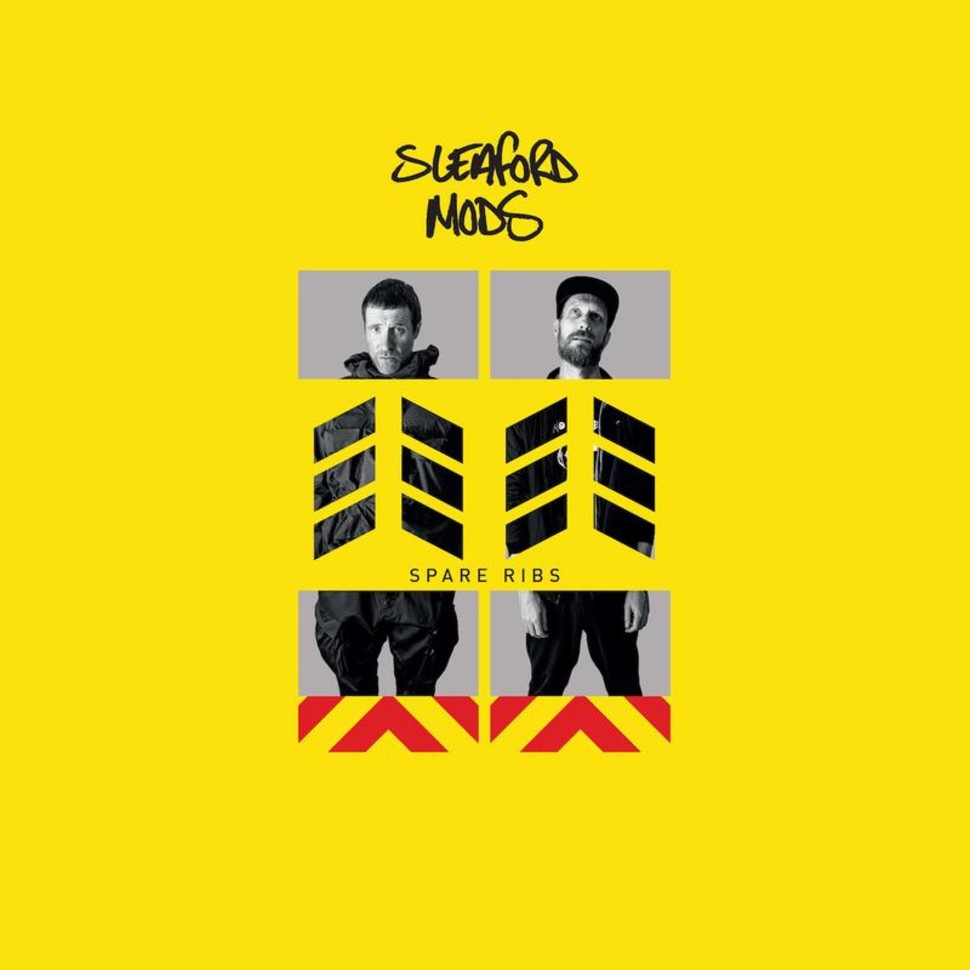 For a band like Sleaford Mods who's notoriously frustrated by the state of pretty much everything the current times might feel like lyrical gold digging for complainer in chief, Jason Williamson. It's fuelled by despair and disgust. Music can be an outlet against the desperation and this band continues to present it. It's the sting in your back, reminding us all that this is not normal at all, that the system is rotten and we all need to wake up sooner or later. As long as the majority isn't quite there yet, these two lads will continue their fright and thank fuckin' god they are not tired of the job yet!
► Spotify / ► Apple Music / ► Bandcamp
---
41. Lucy Dacus – 'Home Video'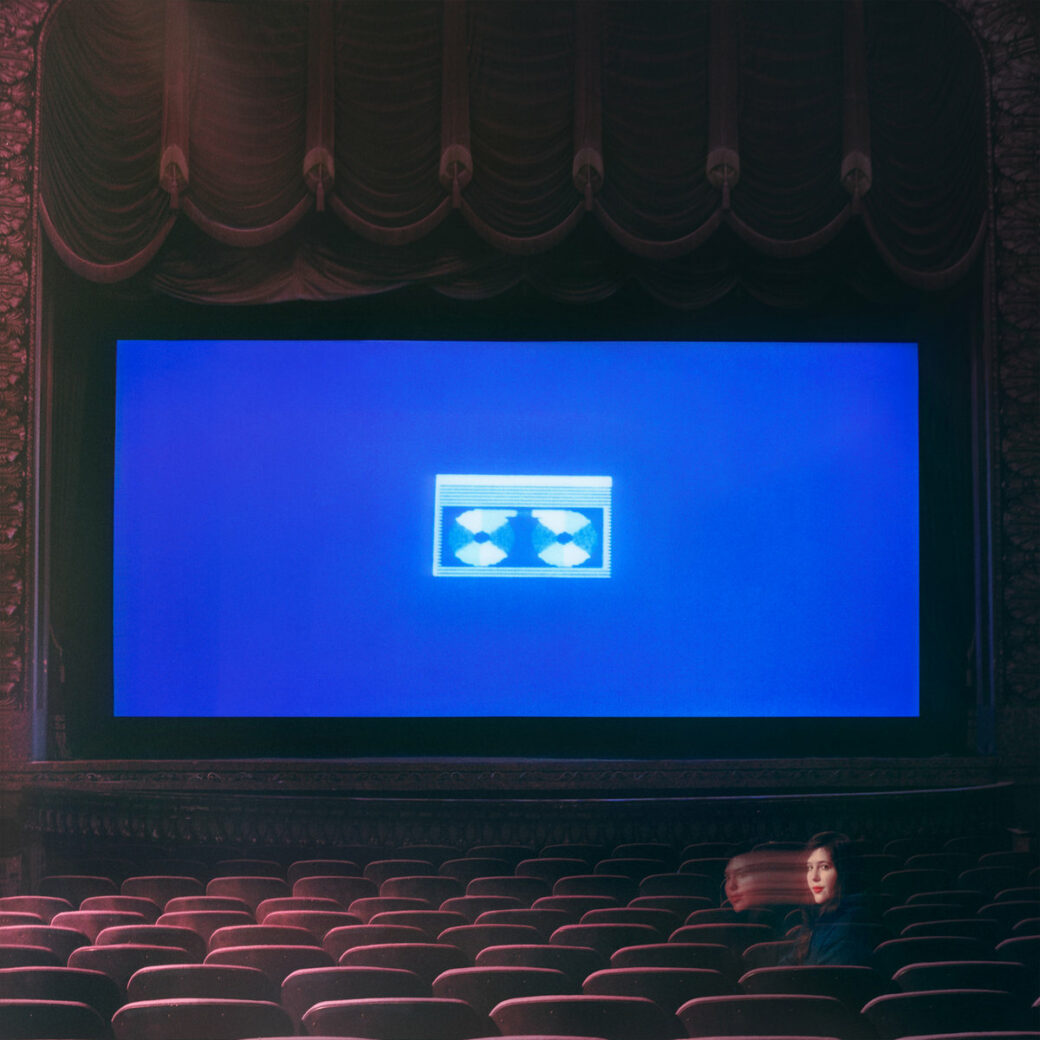 After almost one and a half years of being bound to the confines of our homes and with screens and video calls as a constant digital presence in our everyday lives, an album like Lucy Dacus' Home Video seems like a natural resolution to comment on the black mirror madness we have since taken for the new normal. The songs create a void inside that Home Video is not only driven by the strong sense of nostalgia but even more bridges the gap from autobiographical self-interrogation to finding bigger truths out of that.
► Spotify / ► Apple Music / ► Bandcamp
---
40. Chet Faker – 'Hotel Surrender'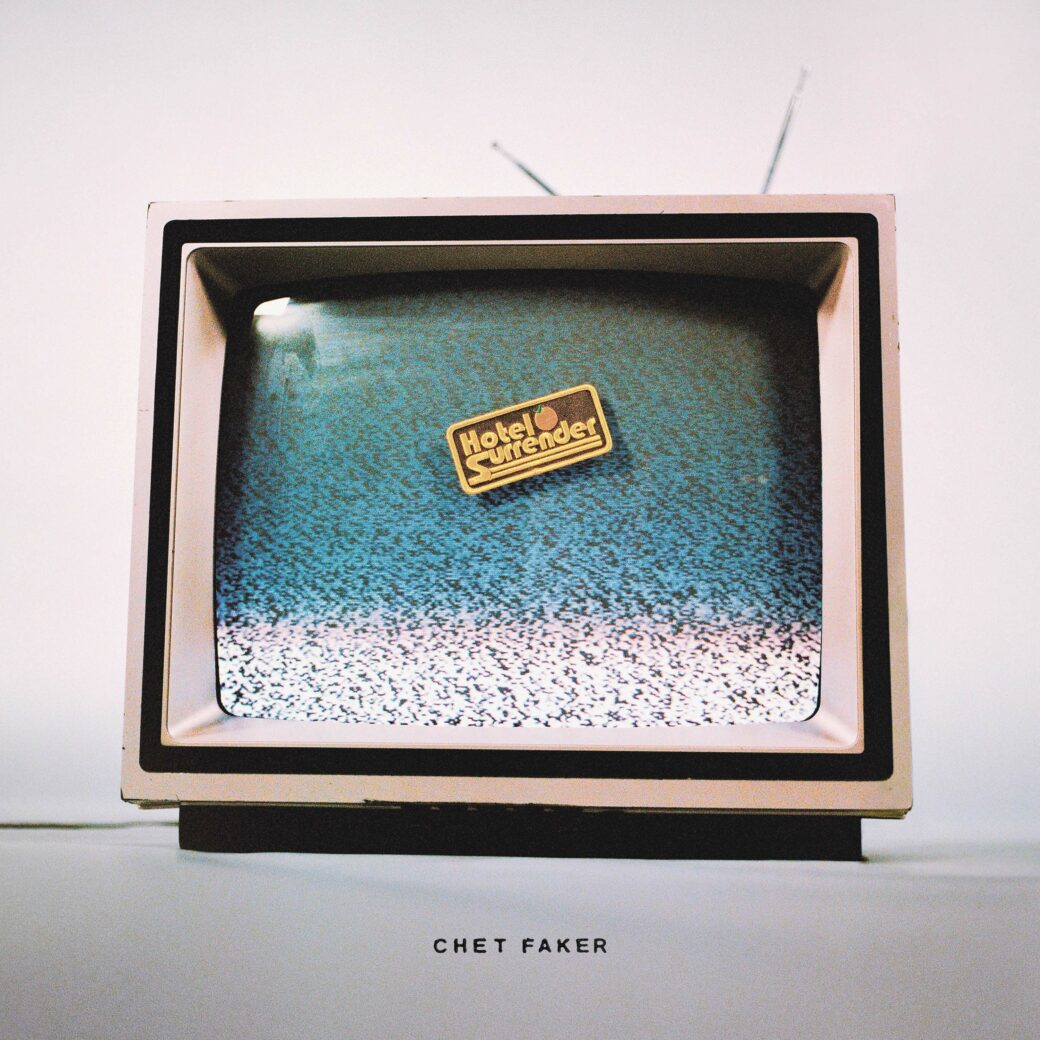 Chet Faker's return to his musical roots now very much portrays his own heartfelt truth across the ten – at times beaming – new songs that radiate a great amount of melodic and personal warmth, relaxed beats and a soulful and laid-back vibe. It is an album that comes from a joyful place, even though life has not been particularly easy for the New York based songwriter who unexpectedly lost his father in 2020 all while the world around him was turned upside down on a global scale, too. Hotel Surrender is the genuine result of the artist's personal growth and creative self-fulfillment and therefore elevating and down to earth in the best possible way allowing Chet Faker to become his personal best.
► Spotify / ► Apple Music
---
39. Elbow – 'Flying Dream 1'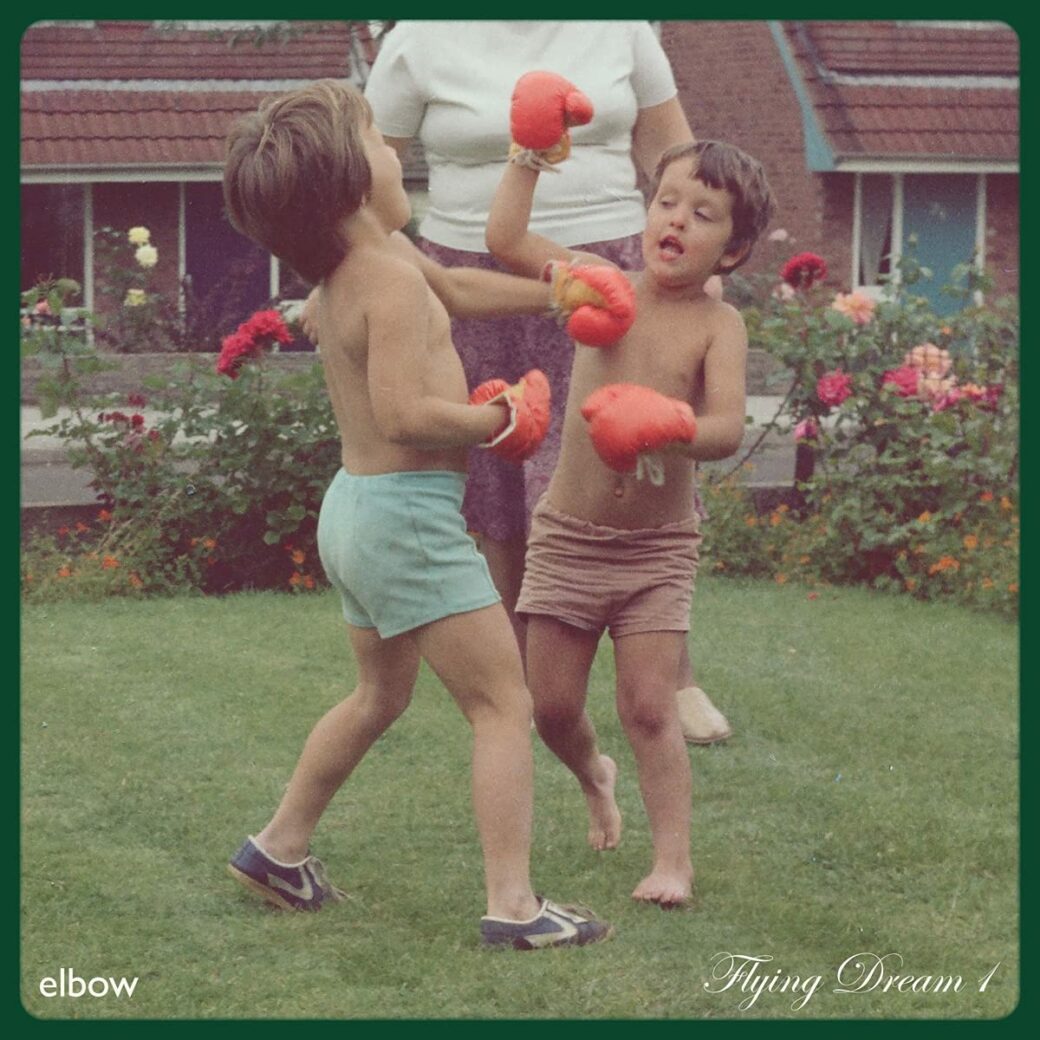 For a band like Elbow whose music always came with that warm and reflective notion a historic moment like a pandemic feels like a perfect setting to create a new record.  Flying Dream 1 is an unusual Elbow record; unlike usual the band isn't throwing their arms around the entire world – just around their closest circle. And I guess we all learned that lesson over the past months. It's a tender call to take care of each other in difficult times – and there's still barely any better band around who can pull off that job so effortlessly like these lads.
► Spotify / ► Apple Music
---
38. Efterklang – 'Windflowers'
Windflowers is a collection of varied and colourful songs that were only created by the three band members without any influence from the outside, like in the early days of the trip. No producer or other musician was involved. The nine tracks which form Efterklang's new record consist of beautiful pop melodies, playful electronic elements, and intimate moments.
► Spotify / ► Apple Music / ► Bandcamp
---
37. Black Midi – 'Calvacade'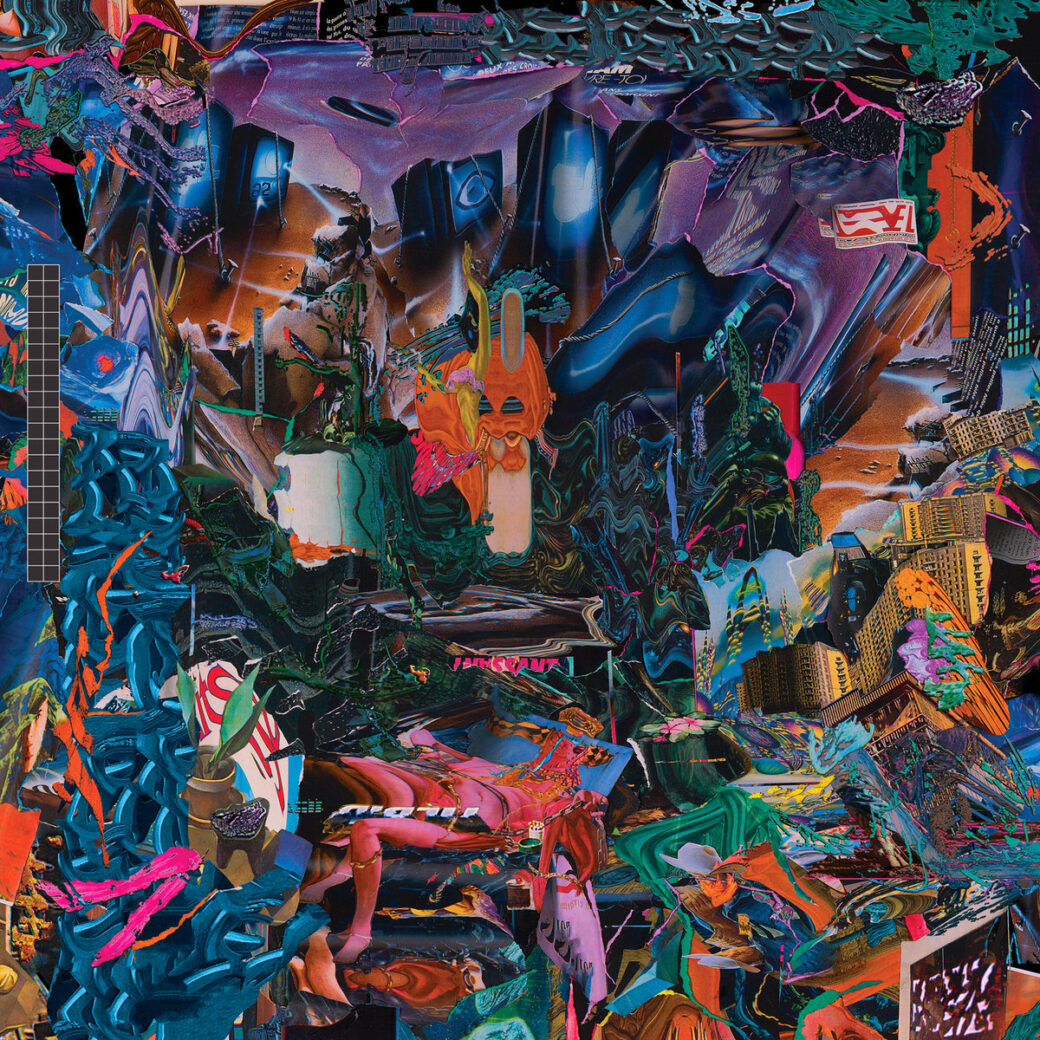 Overall the musicianship on the group's sophomore LP is impressive, even if the music is occasionally, and risks, being unintelligible. Black Midi have managed to make an album that takes in fresh influences, whilst retaining their uniqueness to start with. The most important takeaway is to spend time listening to the album, as each listen seems to show a new level to the extremtities it puts on show.
► Spotify / ► Apple Music / ► Bandcamp
---
36. Odd Beholder – 'Sunny Bay'
How about some dream pop sweetness addressing the nightmarish reality of our lives. Sometimes a whisper, never a shout – Daniela Weinman's voice is the magnificent guiding light of her music, one that can actually transport all the frustrating desperation but also fragile determination of her songs. Sunny Bay makes the uneasy reality sound like a beautiful utopian dream and it's about time for the rest of the world to jump on the Odd Beholder bandwagon before this entire planet goes to waste anyway.
► Spotify / ► Apple Music / ► Bandcamp
---
35. Magdalena Bay – 'Mercurial World'
The duo really are advocates for pop as a genre, for the idea that it can still be thrilling, smart, innovative and fun, and Mercurial World is their thesis statement. Basically, the entire album sounds great – every song is glossy, slick and bubbly, effortlessly dance-friendly, and Mica Tenenbaum's vocals bring each of their personalities to life, whether shivery and apprehensive on Secrets (Your Fire), soulful and breathless on Prophecy or high-octane on Domino. Having worked on their vision so much, they draw the benefits of that completeness on the album – their songs can express fear and fun, sincerity and snickering, with total coherence.
► Spotify / ► Apple Music / ► Bandcamp
---
34. Alice Phoebe Lou – 'Glow'
What is quite noticeable at a first listen is the arrangement of the twelve tracks on Glow. They feel preciously placed – sonically and narratively exactly where they were meant to be. Alice Phoebe Lou starts with Only When I : "I spread your love so thickly so I can reminisce some more – even if we're done for". An end is always a beginning and who hasn't indulged in past affairs just before meeting a new person. Glow underlines her outstanding position in the field, as one of the most profound characters in the songwriter/folk/whatever-you-might-call-it territory.
► Spotify / ► Apple Music
---
33. Current Joys – 'Voyager'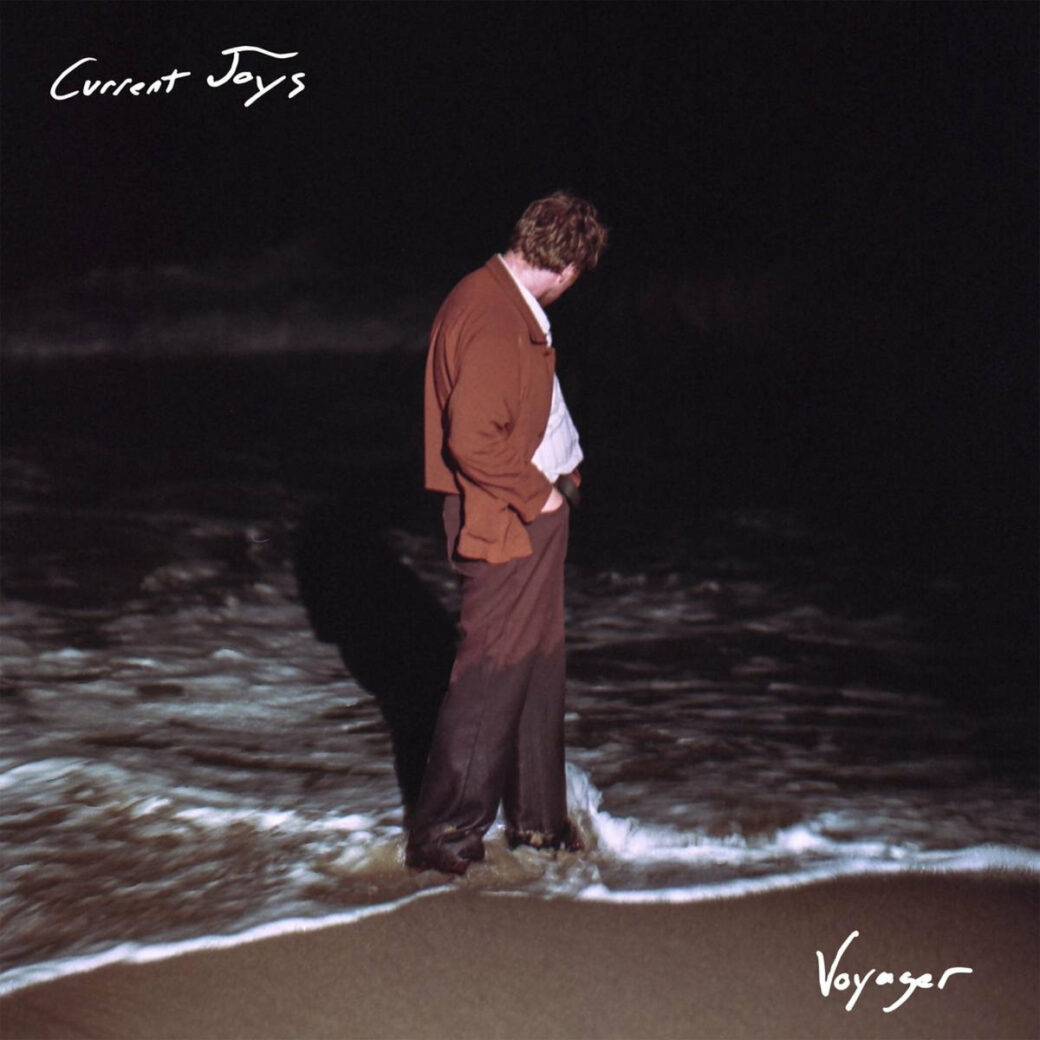 The charm of Nick Rattigan's cinematic lo-fi approach is still there but Voyager might convince even more people of how good a songwriter he really is. More so, Current Joys develops into a wider cinematic storytelling universe by the means of songwriting. t feels as if he is compulsively trying to entertain himself just as much as audiences for the simple need of distraction – play me something sad but just happy enough to dance. Voyager displays the stubborn need, will and capability of putting every great story ever told and engrained within us into action. And as such it is a highlight of sensitive escapism.
► Spotify / ► Apple Music / ► Bandcamp
---
32. St. Vincent – 'Daddy's Home'
Though promising a more personal narrative through its title, Daddy's Home stays universal and nostalgic in nature. Prompted by the release of Annie Clark's father from prison, but not centring around it, this record honours and mocks an era and extends St. Vincent's repertoire of characters with a 'benzo beauty queen'. By re-imagining an established sound, after her past albums embraced futuristic imagery, St. Vincent proves again that her sense for production, delivery and exceptional lyricism are not bound by but excelling through concept.
► Spotify / ► Apple Music / ► Bandcamp
---
31. London Grammar – 'Californian Soil'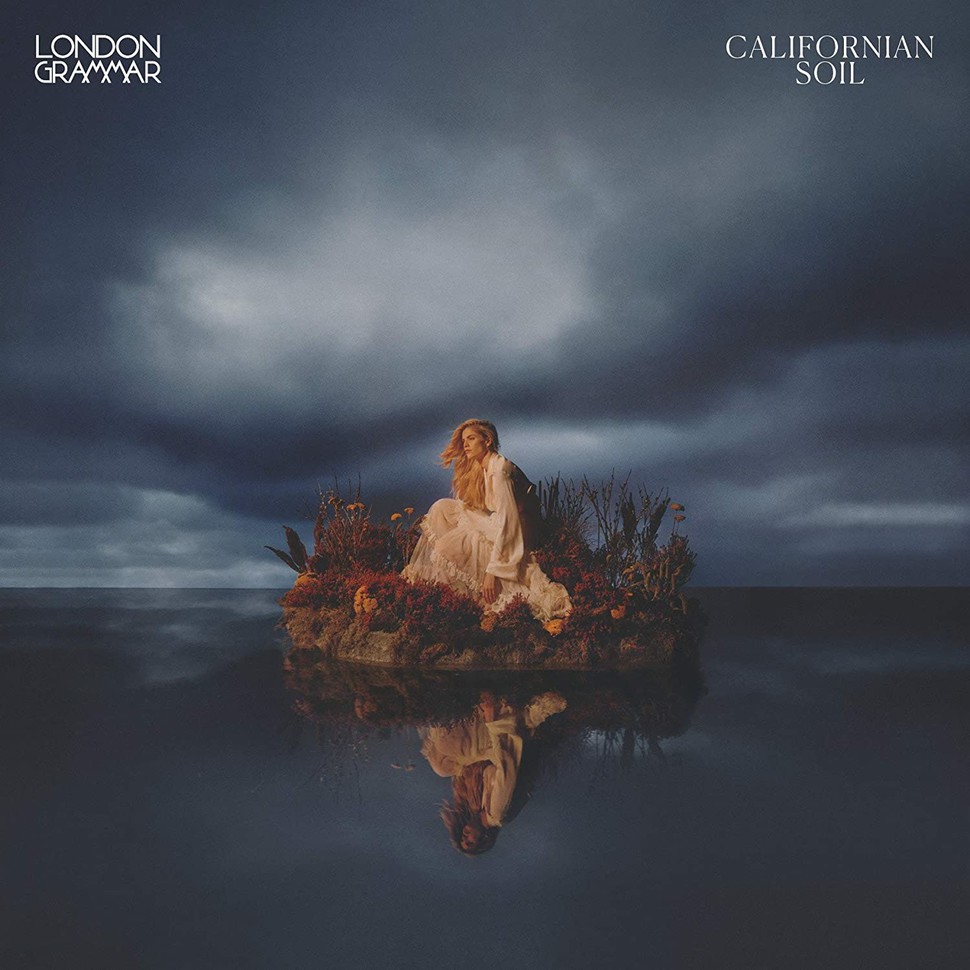 Having acquired the reputation British dream pop trio London Grammar has, for the third record, following 2017's Truth Is A Beautiful Thing, it was either up to the band to "release an album that's exactly the same, or experiment and try and be brave", according to band leader Hannah Reid. The wordsmith and front singer did only have the latter thing in mind, that much is clear after listening to the stunning Californian Soil. It's with incredible subtlety that the idea of America as a symbol  of a broken beautiful idea is eventually implemented, as an outer bracket that holds together the songs from Californian Soil up to the closing and cathartic America. If this tune sounds conciliatory in any sense, then only because this record has hope for you in the end, no matter the harsh the realities that led to this prospect: "And I hope that you find it, all that you need / I hope that you stay young and wild and free".
► Spotify / ► Apple Music
---
30. José González – 'Local Valley'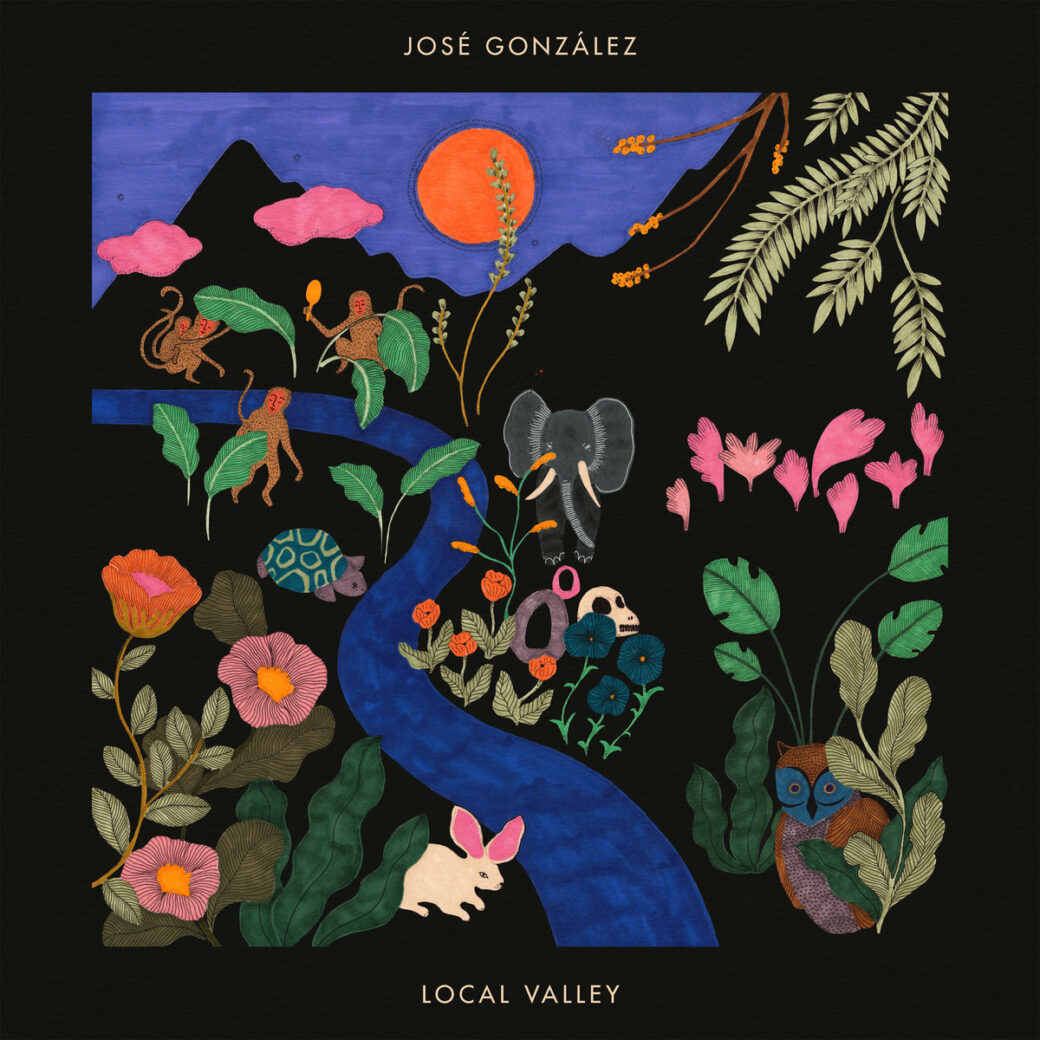 Recorded in his family's summer house just north of Gothenburg, the songs of Local Valley are often driven by a gentle groove and an overall sense of humbleness – much like José González' previous work. Occasionally, being challenged by the use of a drum machine to elevate the path taken and opening up the sonic structure a bit more than usual. It is a subtle way of making changes and yet, an effective one that doesn't disturb the cohesiveness of the album. As displayed on the cover artwork illustrated by his partner Hannele Fernström, the dark undertones and colourful richness of life are two elements that González is keen to explore on Local Valley – reminding us once again that it takes both to fully be present and navigate through our existence.
► Spotify / ► Apple Music / ► Bandcamp
---
29. Snail Mail – 'Valentine'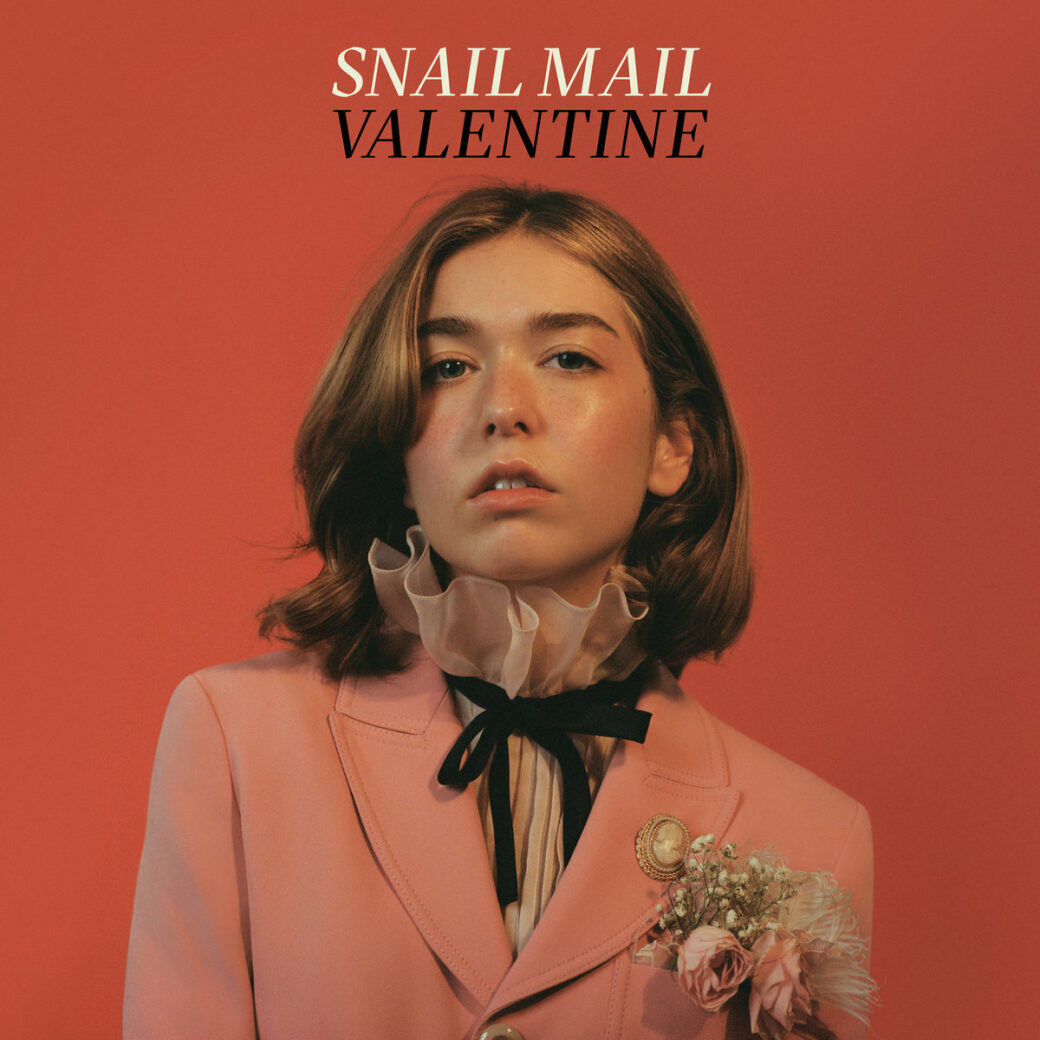 Lindsey Jordan round two is a hyperleap forward as an artist and songwriter. Jordan has always been good at capturing pain and longing so powerfully that it stabs through the speakers, and coming into Valentine a whole lot more battle-scarred, that's especially the case. With lines like "Some nights I reach for you like you're beside me" and "You owe me, you own me, couldn't even look at you straight on", she draws it out with all the detail of a stained-glass window.
► Spotify / ► Apple Music / ► Bandcamp
---
28. Billie Eilish – 'Happier Than Ever'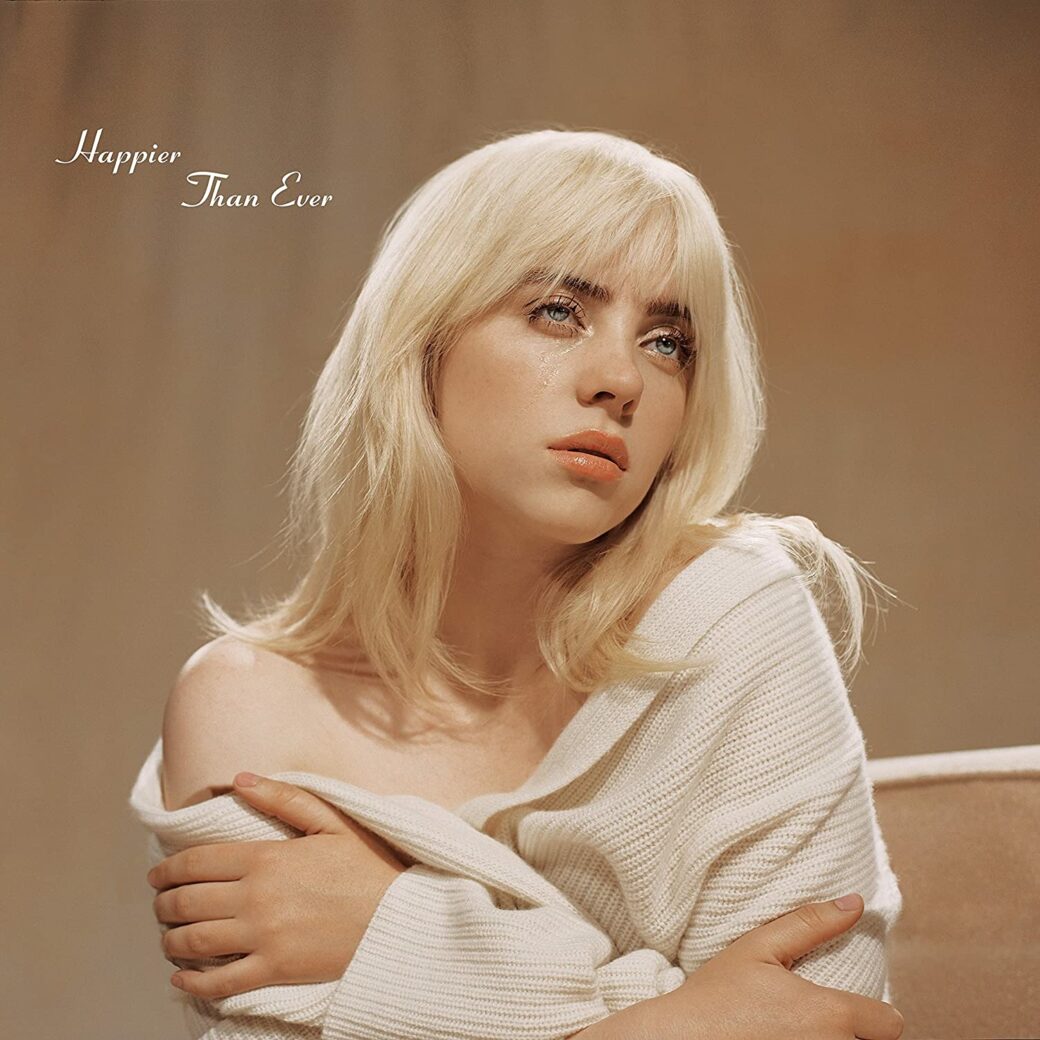 Happier Than Ever feels like a journey through what Billie Eilish experienced during her way to the top. She uses the sixteen songs as a therapy for herself, to process her own transformation, creating a transparent diary for the whole word to see. Just a young girl that is trying to cope with the world and tries to deal with the inevitable change. The probably most important message she wants to spread is conveyed perfectly in the album: that she doesn't care about any critics, only does her own thing and that she is Happier Than Ever with it! Looks like the hype isn't over at all. Even better: Billie just warmed herself up for a future she'll be shaping in her own way.
► Spotify / ► Apple Music
---
27. Easy Life – 'Life's A Beach'
Yeah, Easy Life aren't the next IDLES or Black Country, New Road, yet they share a similar attitude especially in their avoidance for strict genre limitations. They oppose the current desire for bleakness with authentic optimism and an open-minded desire to chill the fuck out and that's what their debut album Life's A Beach is basically about. By accident, Easy Life created the perfect summer album for those hopefully final stages of a global pandemic that set everything in perspective. We all earned ourselves a moment of idleness by now, right?
► Spotify / ► Apple Music
---
26. Desperate Journalist – 'Maximum Sorrow!
 Despite all the doom and gloom within these songs Maximum Sorrow! actually adds new colours to the microcosm of the still way too underrated group. It's a more thoughtful, more mature and more ambitious record that underlines Desperate Journalist's status as one of guitar music's finest new bands of the recent past. They are ready for the next step, consider this album their job application for it. Now, the rest of the world simply needs to listen.
► Spotify / ► Apple Music / ► Bandcamp
---
25. Anna B Savage – 'A Common Turn'
Carried by the musician's voice and the unique instrumentation, the record is refreshingly different. Within single songs the artist takes melodic turns so surprising you won't know what hit you. The off-kilter way of songwriting and the inherent theatrical edge to her vocals make the record a must listen. Anna B Savage observes the world around and within her questioning what she is seeing. The tiny orchestra of her vocal cords is the silver lining taking the listener by the hand and leading them through life the way the singer experiences it. From brushing teeth till they bleed, lying underneath a grand piano, getting head on an unmade bed at Chelsea Hotel #3, A Common Turn wades through moments and emotions. It is Anna B Savage holding her "own hand" emotionally and musically.
► Spotify / ► Apple Music / ► Bandcamp
---
24. Kings Of Convenience – 'Peace Or Love'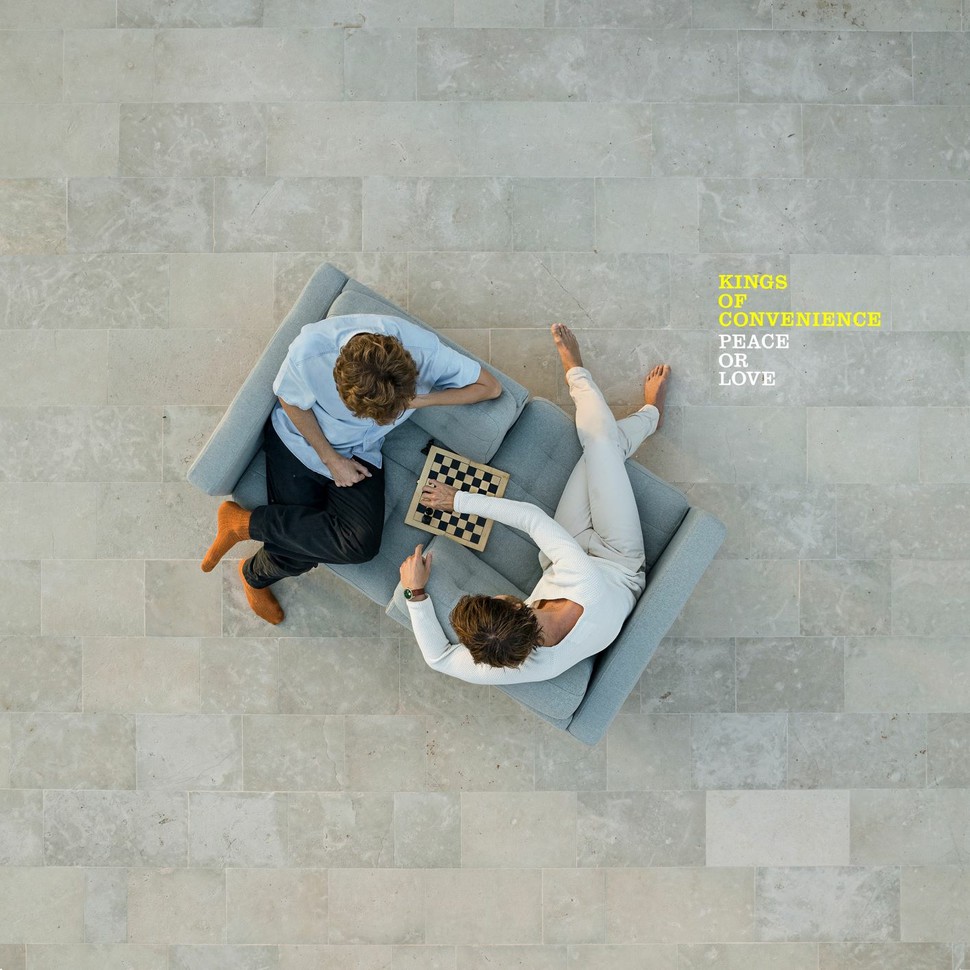 Peace Or Love is of course a typical Kings Of Convenience album, simply because all the familiar ingredients are back following a 12 year long break. The songs are reduced to their essence, summing up all the difficulties they've been facing over the past decades. The whole pandemic timing works also pretty well. We learned a few lessons about the things that matter in life and that we can define our own timing when it comes to many aspects in life. And maybe two rejoicing friends, who learned to deal with their different life designs and all the troubles that came with it, are a great role model here. The music surely arrives just in time for this hopeful summer and it's definitely the most perfect timing to (re)introduce these two to your life.
► Spotify / ► Apple Music
---
23. Villagers – 'Fever Dreams'
Over the course of the ten new songs, Villagers' Fever Dreams combines multi-layered songwriting and a profound sensibility with the occasional moments of levity and beautifully embedded jazz and soul influences. Despite the feverish, sonic impulses, Villagers' latest creative journey does not lead to a place of delirium, but ultimately to a state of reflectiveness, euphoria and sincerity that stimulates the listener's imagination. On his fifth studio album to date, Conor J. O'Brien's songwriting feels wondrous and effortless – all while revealing a quite eclectic nature lying underneath.
► Spotify / ► Apple Music / ► Bandcamp
---
22. Le Ren – 'Leftovers'
All the while, Leftovers dwells in soft acoustic realms and although it is a collection of past memories, the notion of painful events, which the songs do indeed contain (Was I Not Enough, May Hard Times Pass Us By), the serene voice and the tranquil acoustic meadow Le Ren manages to create makes any melancholic sentiment into a wholesome and delightful affair. Leftovers in the end, isn't just about songs that remained from the experience of an artist coming of age, it creates an idea of love and friendship on its own. And in that, it is beautiful and uncompromising in its aesthetic direction.
► Spotify / ► Apple Music / ► Bandcamp
---
21. Julien Baker – 'Little Oblivions'
As the opening gusts of Hardline initiate the tumultuous starting line of Julien Baker's Little Oblivions, the third album of the acclaimed indie-pop darling, there is little doubt that the American songwriter is off to something grand on here. Little Oblivions, in all its descent into the dark layers of feeling, is an album that speaks right into the numb realities of our time: full of fervent desire, equipped with carefully nuanced introspection and expressing a raging passion for all the wonders and losses so characteristic of the human experience.
► Spotify / ► Apple Music / ► Bandcamp
---
20. Faye Webster – 'I Know I'm Funny haha'
I Know I'm Funny haha encapsulates different facets of the musician Faye Webster. As the title already promises, this record is on the happier side of the Atlanta-based artist's musical output. She examines herself and her relationships with wry, self-ironic humor that hits the nerve of 21st century dating miseries. The eleven tracks of the record have a cohesive musical vision, yet are so different from one another. Faye Webster manages to put something special into each, and every one of the tracks, in the instrumentation as well as in her witty, touching lyrics.
► Spotify / ► Apple Music / ► Bandcamp
---
19. Shame – 'Drunk Tank Pink'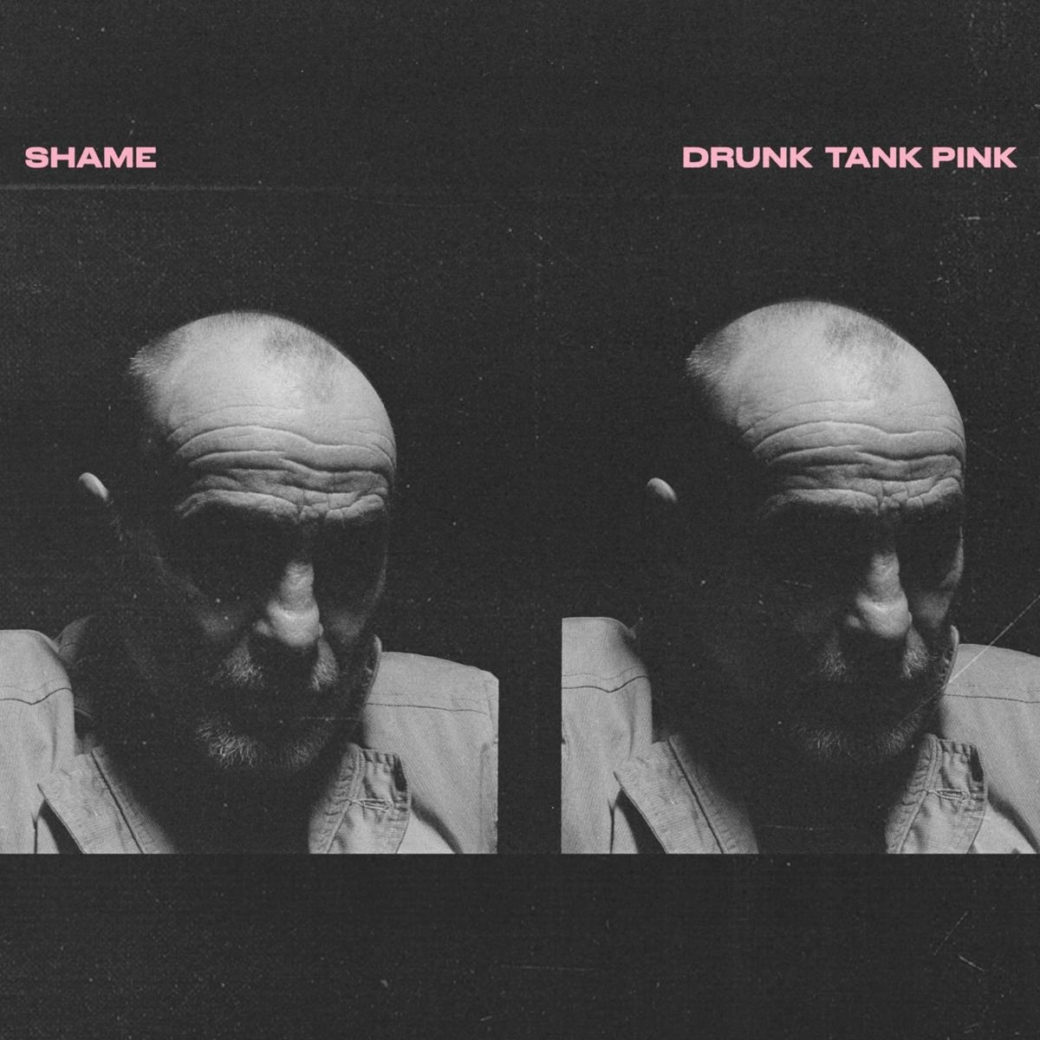 Over the course of its length Drunk Tank Pink introduces new aspects of the Shame sound. Drunk Tank Pink is not a no-brainer; it's a little more challenging, edgy and surprising. It wants to be unpleasant because these times are not calling for unpleasant times. It builds up tension, breaks lose and wants to create a … well, let's call it … "discomfort zone" that works great in your head or a potential re-opened moshpit. "I need a new resolution" reflects Steen in the closing Station Wagon and I think it's safe to say that he found it on this tremendous album.
► Spotify / ► Apple Music / ► Bandcamp
---
18. Iceage – 'Seek Shelter'
On their new album, Seek Shelter Iceage largely left the storm behind them, with a set of songs that are more open, bigger and less hard-hearted than anything that's come before. The Iceage world is still cold and bleak, but Seek Shelter's characters are looking for, and occasionally finding, their own little spaces where solace and love can live. Elias Bender Rønnenfelt captures a preacher's magnetic, redemptive charisma more than ever, and he's backed up by a band on top form, crashing and swerving confidently through the record's bends and turns. Five albums in, and still getting better – time will tell, but if they weren't already a great band, Seek Shelter might just be the album that confirms it.
► Spotify / ► Apple Music / ► Bandcamp
---
17. Dry Cleaning – 'New Long Leg'
Already their name fits into the image this band creates of self-irony and observations of the absurdities and peculiarities of daily life; Dry Cleaning. With screechy guitars, steady basslines, and a driving drum beat they at first seem to fit the scheme of most post-punk bands but here is where vocalist Florence Shaw comes in. Her monotone spoken-word style recitals dissect and observe life as we live it with witty cynicism. The vocals melt into the arrangement like another instrument and function as the glue between the other elements. They will make you smirk while listening and the monotony of the recited words fits into the steady post-punk instrumentation creating an almost claustrophobic vibe.
► Spotify / ► Apple Music / ► Bandcamp
---
16. Lucy Kruger & The Lost Boys – 'Transit Tapes
(for women who move furniture around)'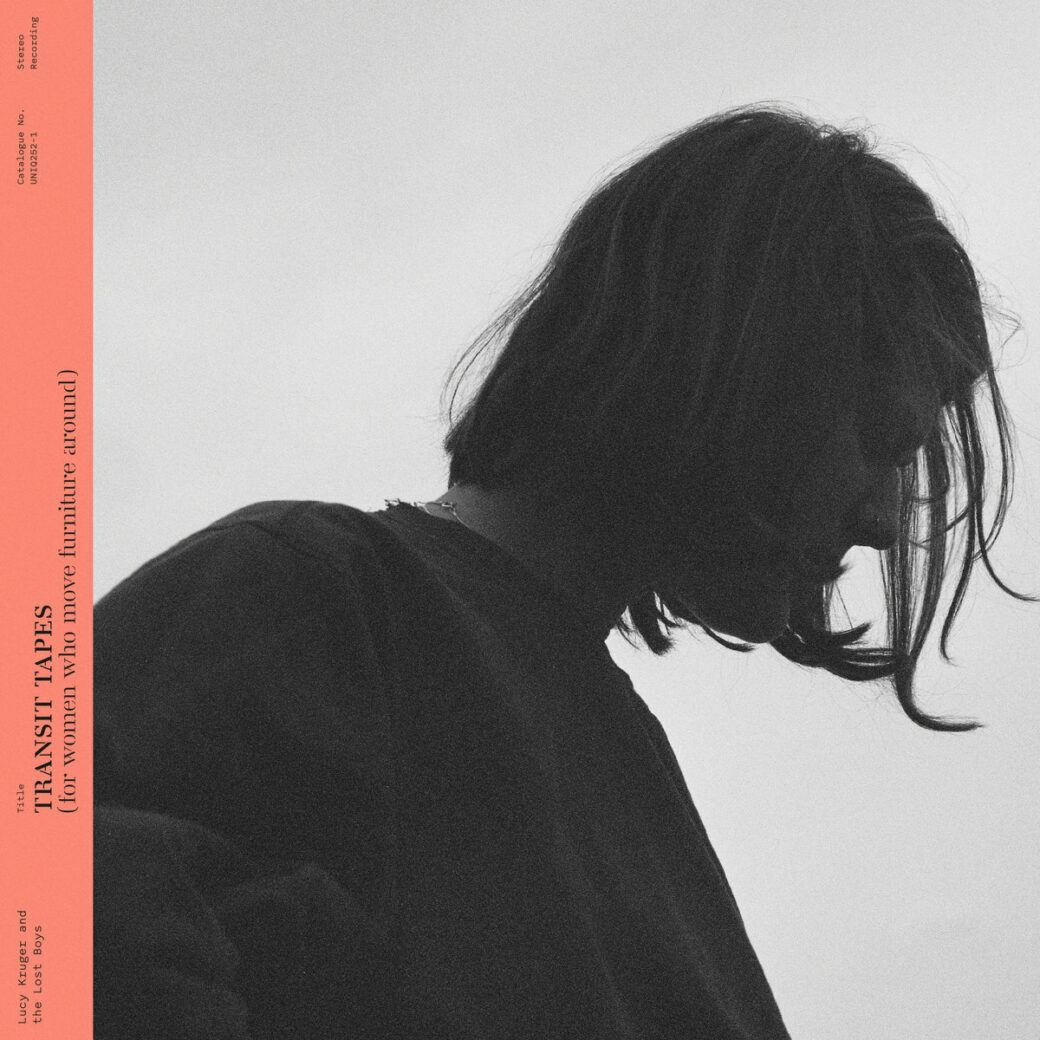 Lucy Kruger & The Lost Boys invites us into her bedroom with another intimate release. Transit Tapes follows 2019's Sleeping Tapes and is a collection of equally personal songs. They were still written within the privacy of the bedroom but this time with an eye on the window and a hand on the door, the artist says. From the first song on, Lucy Kruger's voice is a whisper that hushes each line as if it were a secret – and it is the quietness in which the intensity of the music lies. Sonically, the artist moves a step away from the acoustic and towards the electric making Transit Tapes more daring and a little darker. Listening to utterly intimate collection feels like diving into Lucy's emotions for twelve songs. Her voice warm and airy like the wind in the curtains on a summer night, so close to the mic that it feels like she is whispering directly into your ear.
► Spotify / ► Apple Music / ► Bandcamp
---
15. Lump – 'Animal'
Animal finds the duo – Singer Songwriter Laura Marling and Tunng mastermind Mike Lindsay – in rare form. Their idiosyncratic blend of Indie-Pop has become just a bit more danceable, their prose just a bit more ominous. Iif Marling's free-form lyricism has a consistent theme, it would be hedonism. Marling sings of the joy of primal highs (We Cannot Resist) and the crushing low that follows (Red Snakes), and while she is never dismissive, she is not mincing words either. This may be the biggest curveball Lump could have thrown in the year of our lord 2021: after two years of collective yearning for human company and human touch and good old skull-fuckery, Lump turn their noses at the idea of excess. There is still the minimal nature of the beats, which renders the music palpable and unpretentious. And there is Marling's voice, sly, defeated, aching, and above all, cool as hell.
► Spotify / ► Apple Music / ► Bandcamp
---
14. The War On Drugs – 'I Don't Live Here Anymore'
The stakes aren't getting any lower with I Don't Live Here Anymore. 2014's Lost In The Dream and 2017's A Deeper Understanding are easily two of the best albums of the past decade so one really has to question what's next for The War On Drugs. It took three years and seven studios to come up with a result and for a notorious perfectionist like Granduciel that just feels like a normal set-up by now. For this album the production got more streamlined, partly even slicker, the songwriting is a bit tighter but the universal qualities of Granduciel and his gang are still there and thank god, this doesn't change at all. The fact that the band is still able to pull this off after such a tremendous run over the past ten years is quite impressive. There is no way of telling what's next for these folks. And that's the whole beauty of it – luckily, they've already written the proper album for that notion and it's right here to comfort us while facing the next chapters in our lives.
► Spotify / ► Apple Music
---
13. THALA – 'Adolescence'
The cover of this LP could be some 70s treasure dug up from the local record store. In faded color, it shows the singer THALA floating inside of a bubble far above an upside-down mountain landscape. The well-designed artwork reflects the sound of the Berlin-based singer's debut Adolescence perfectly; dreamy textures, slow retro-pop melodies, adolescent feelings of isolation, alienation, an undying thirst for life. Adolescence is a warm record. It moves somewhere deep in the gut, maybe because the topic resonates with everyone. It's a crying laughing type of record – hitting the essence of youthful nostalgia.
► Spotify / ► Apple Music / ► Bandcamp
---
12. The Antlers – 'Green To Gold'
"I set out to make Sunday morning music" Peter Silberman says about the first new Antlers-record in almost seven years. Let me clarify that we talk about the sunny, cuddly, long-breakfasts-and-silent-gestures kind of Sunday mornings here. There are no hangovers, no staying-in-bed-because-of-rain-and-why-bother-at-all-sentiments on Green to Gold. It is pure affirmation. To go and make a record like this is not without risk for The Antlers. Ultimately, The Antlers are the kind of band that provide us all with hope. They've written some of the most heartwrenching, hurting music in the past and you could always tell that it came from a point of real experience. Now they've evolved to writing songs that are the blank, open and honest version of unyielding optimism and silent love that is imagineable outside cheesy clichés. It still feels very real though, never forced.
► Spotify / ► Apple Music / ► Bandcamp
---
11. Japanese Breakfast – 'Jubilee'
By now Japanese Breakfast, or singer and musician Michelle Zauner, has made herself a name in the indie pop scene with her first two tearjerkingly beautiful records. Dealing with loss and grieving were the main themes of her musical output. On Jubilee, the artist set herself the incentive to write about joy – which does not always mean the songs are happy. Some, like the dramatic violin-driven Tactics and the tender guitar picking ballad Posing for Cars, show that even in sad moments you can find a way to fight for joy. Ten tracks and each of them sounds like a small liberation from grief, not in the manner of getting over it but in the way of seeing the silver lining beyond all of the pain.
► Spotify / ► Apple Music / ► Bandcamp
---
10. Arlo Parks – 'Collapsed In Sunbeams'
Collapsed in Sunbeams is an introspective, brutally vulnerable, and most of all, a warm and soothing record that acknowledges the complexity of human emotions. The young Londoner singer fits struggles with mental health, sexuality, and 21st century anxiety into poetic songs. Utterly sensitive and honest, the record is an exploration of what it means to be human. In her warm vocal tone, Arlo Parks captures moments from daily life observed poignantly, delivering a record we all can and should agree on due to its honest beauty and tremendous songwriting.
► Spotify / ► Apple Music / ► Bandcamp
---
09. Squid – Bright Green Field'
Recorded in the summer, Bright Green Field builds on the band's EP of punk and rock, but also brings in guest musicians for jazzy and other unexpected textures.  The album as a whole is both sonically diverse yet conjures up a distinct image as a whole – one of a dystopian England, ratified by sporadic mentions of gentrification. The tracks are steeped in references from the literary to the present, such as the single Houseplants that takes an ironic, self aware dystopian lens to describe a millennial trend. Squid are not really interested in chart-pleasing catchy indie-hits, they aim for a physical approach towards their post-indie-rock concept. They combine their well-known, abrasive, guitar playing with moments of instrumentation and emotional musicianship
► Spotify / ► Apple Music / ► Bandcamp
---
08. Indigo Sparke – 'Echo'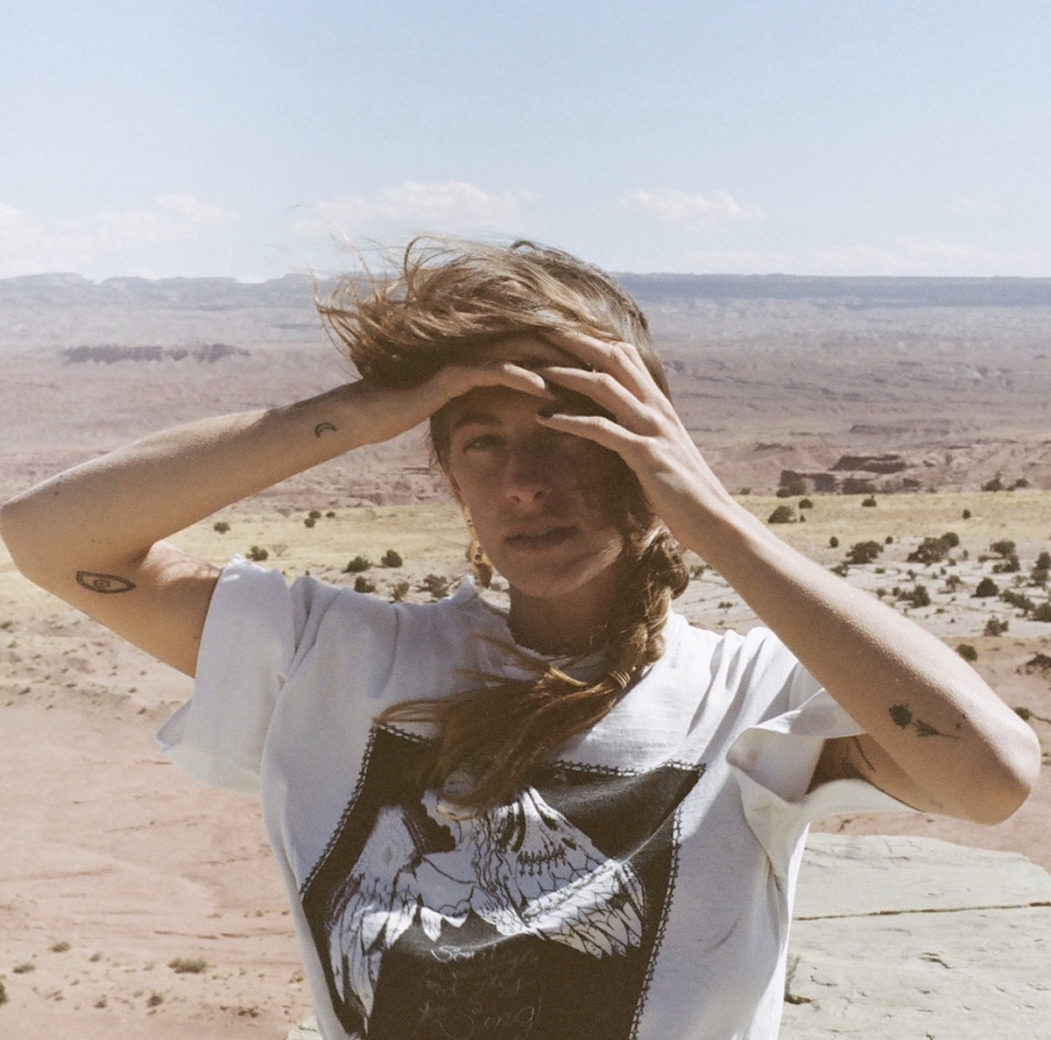 The sequencing of Echo is pointing at the awareness of stillness – the more we can turn down the volume of outside factors, the closer we get to our own truth. The record also closes on this notion. In the video of the last song Everything Everything, Indigo Sparke stands alone in an empty, dimly-lit room and dances cautiously before she looks at her phone and takes photos of the physical and metaphysical audience each of us has cumulated by using the internet. She looks into the camera and states the fact, that 'everyone is dying' and 'everything is simple' – which for some might be a threat but for others it is a relief. Echo is a simple and powerful debut.
► Spotify / ► Apple Music / ► Bandcamp
---
07. Tyler, The Creator – 'Call Me If You Get Lost'
Tyler, the Creator is shapeshifting again. Over the past decade, he has shown that it is possible to exist in the industry while presenting opposing ideas at every turn, changing attitude as well as mindset and being successful at it each time. Call Me If You Get Lost, intended mixtape in homage to Gangsta Grillz and platform for DJ Drama himself, introduces himself as Tyler Baudelaire, a pastel globetrotter reflecting on his possessions and obsessions, his love life and growth through past and present. The record is layered with all the genres he has introduced to his audience over the last five albums, though less pop than the previous IGOR, Call Me still carries the be-who-you-wanna-be and look-at-my-weird-life – essence. Tyler Baudelaire doesn't seem to care about the outcome but about the journey and the message, just like his chosen idol. Call Me If You Get Lost debuted at No. 1 on the album charts so even if it doesn't matter if you win or lose, Tyler, the Creator is certainly winning
► Spotify / ► Apple Music
---
06. Black Country, New Road – 'For The First Time'
Black Country, New Road sprung up amongst a spring of new bands rotating around Brixton's increasingly infamous The Windmill venue. For the First Time cements their reputation as a band to keep a keen eye on, retaining their 'original' singles sound whilst also implementing a few surprising elements. t times, the album could be compared to a collection of mood swings with its discordant jazz and chaotic post punk, but the excellent quality music manages to make the result appear meticulously well crafted as well as explosively unique. As a band, they seem to have enough new ideas to pack them into a single track and move onto the next, no matter if the song is nine minutes long or not and it should be riveting to see how they present their ideas in the future. A follow-up is already set to arrive in February.
► Spotify / ► Apple Music / ► Bandcamp
---
05. IDLES – 'Crawler'
What a ride it has been for IDLES: three albums in, the Brighton quintet has changed from underground darlings to arena-filling mainstream success and has been given every label from post-punk saviours to middle class opportunists. Whatever you think of the ride, you can't deny it has been bumpy. Crawler, the second IDLES album in 14 months, feels very much like a direct reaction to this. Where the preceding Ultra Mono doubled down on brute force and simple slogans, Crawler feels like a band patiently and soberly reflecting on who they are, what they do and where they're going. This means that the album sounds surprising, diverse, and pretty un-Idles in a few places, and it results in the most varied, creative and fun IDLES album since Joy As An Act Of Resistance, NBHAP's favourite record of 2018. After the humourless teeth-grind of Ultra Mono, Crawler, despite being pretty dark and sad overall, is a very funny album at times. Welcome back boys. It feels like you never left!
► Spotify / ► Apple Music / ► Bandcamp
---
04. Big Red Machine – 'How Long Do You Think It's Gonna Last?'
There are records that do arouse more excitement than others and the sophomore (and not exactly subtly teased) How Long Do You Think It's Gonna Last? by the prestigious Big Red Machine indie liaison is undoubtedly one of those. It's not that the two masterminds – Bon Iver's Justin Vernon and The National's Aaron Dessner – have taken to new excessive eruptions on the fifteen new tracks, but rather strengthened the idea of creating music in a communal and collaborative place (the record does feature renowned comrades such as Anaïs Mitchell, Fleet Foxes, Sharon Van Etten, Lisa Hannigan, Ben Howard … and of course Taylor Swift). The result is an outstanding assemblage of harmonic and instinctive pieces whose sentimental and wistful value is speaking of rare beauty. As nostalgic and sentimental theme-wise, as clear-cut and mature the new body of work presents itself, delivering a strong statement about the powerful collaborative beauty the Dessner-Vernon connection has ventured into.
► Spotify / ► Apple Music / ► Bandcamp
---
03. Noga Erez – 'KIDS'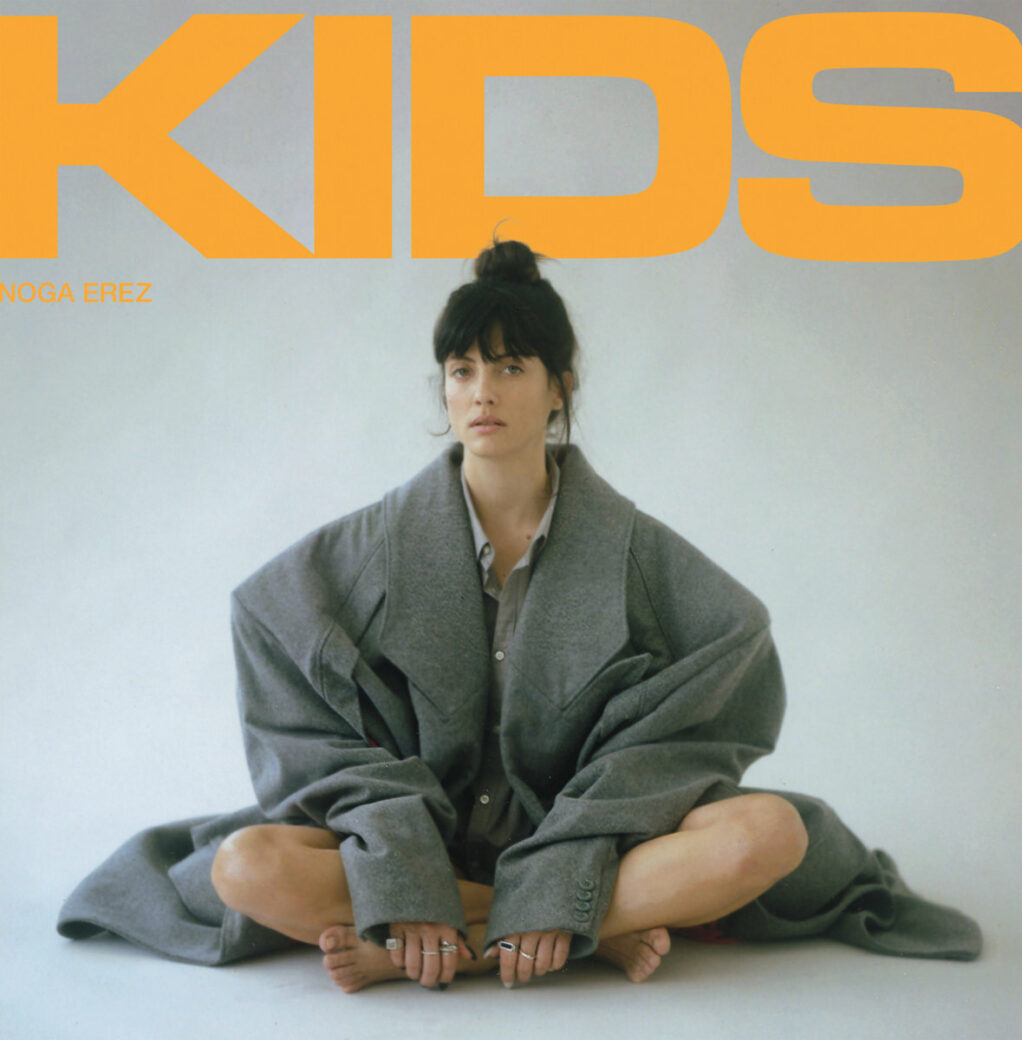 On KIDS Noga Erez fuses personal meditations on childhood and growing old with the political component that is inherent to her music. Following the debut LP Off the Radar in 2017, the Tel Aviv-based singer has taken the production style we have come to love to another level. KIDS shifts from rap, to RnB, electronica, and pop in the best sense of the word. Each song on the album makes it take a different turn, like an autonomously growing character that never ceases to amaze. KIDS is danceable and deep at the same time and shows the unique craft of Noga Erez; elegantly shifting between genres, taking advantage of the digital production possibilities at hand without exhausting them, and the infectious confidence and cool of her persona. KIDS is an intriguing listen that keeps on the edge – throughout.
► Spotify / ► Apple Music / ► Bandcamp
---
02. Wolf Alice – 'Blue Weekend'
Wolf Alice' new record is an example of how a band can surpass their own expectations, and the listener's. Introducing themselves to the world with a bomb debut My Love Is Cool, winning a Mercury Prize for the follow-up Visions of a Life, and now perfecting their self-set standar. The four-piece of Joel Amey, Joff Oddie, Theo Ellis and stealing the show with her striking songwriting and on-point intonation Ellie Rowsell ended up spending more time on their third album because of guess-what and it paid off. All songs circle around love, heartbreak and friendship, they are only loosely tied together by topic but they are fastened by Rowsell's genuine and magnificent lyrics and the whole band's synchronicity in each of their stylistic variants. Blue Weekend delivers brilliance on all fronts. It will be because of its inch more honesty and time, Wolf Alice's most outstanding work of art.
► Spotify / ► Apple Music
---
01. Little Simz – 'Sometimes I Might Be Introvert'
On her tremendous fourth studio album, Little Simz explores what shaped her as an artist and questions her aspirations to become one. Sometimes I Might Be Introvert (acronym to her own name S.I.M.B.I, short for Simbiatu) spans from orchestral arrangements and synth-rock to grime, R&B and jazz put into a film score which narrates the musician's path to success, reminiscent of 2016's Stillness in Wonderland. On its 19 tracks/interludes, S.I.M.B.I summarises the conflict between the extraverted persona created for the public and the actuality of being an introvert – combining them by taking centre stage through personal storytelling while stepping aside to let the instrumentalization shine.
Sometimes I Might Be Introvert feels on point with the current climate, though at times overwhelming or probably it is so on-point because of its overwhelming nature. There has been a flood of emotions washing over each of us, a reckoning with many different aspects of our lives recently and Little Simz created a record that mirrors this, balancing her own as well as the greater experience without blowing either out of proportions because in the end, good storytelling takes the individual experience and presents it in a way so that all kinds of humans can relate. It's a modern masterpiece, recorded in the here and now but designed to outlast this era.
► Spotify / ► Apple Music
---
You want more music to remind you of this weird year? Find a full playlist with NBHAP's favourite 75 songs of 2021 right here on Spotify: