50. Odd Beholder – 'All Reality Is Virtual'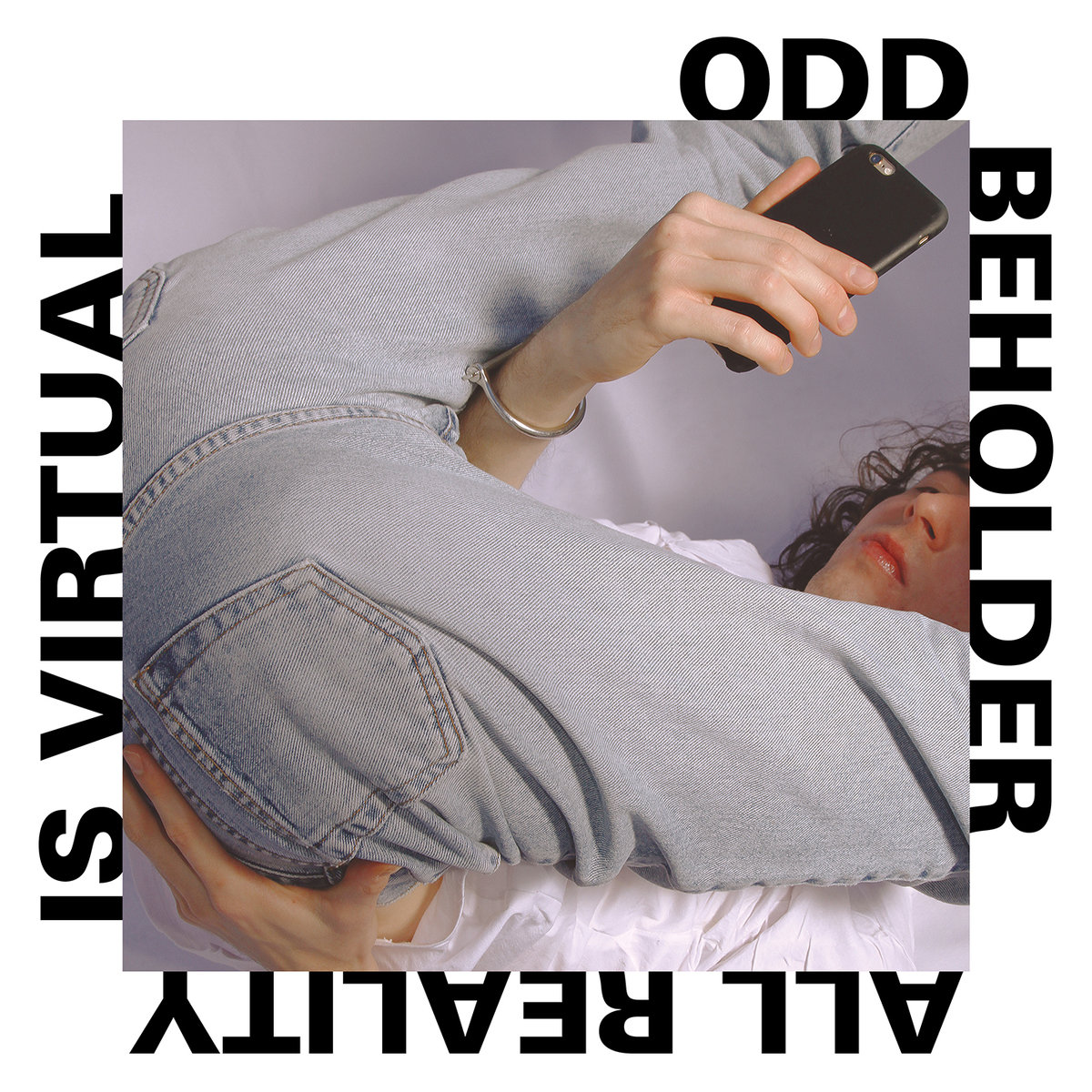 There's a rare quality in the performance of Daniela Weinman aka Odd Beholder, something that is quite addictive. She appears to be easily shifting from sensual and fragile to very clear and powerful. The result is a a pretty brilliant little pop album.
► Spotify / ► Apple Music / ► TIDAL
---
49. Big Red Machine – 'Big Red Machine'
Thank god the long awaited collaborative LP between The National's Aaron Dessner and Bon Iver mastermind Justin Vernon didn't become a tough avant-garde affair – the songs are very much sensible and so are the musician's skills. They might not be a 'supergroup' but this did indeed become a 'superalbum'.
► Spotify / ► Apple Music / ► TIDAL
---
48. William Fitzsimmons – 'Mission Bell'
In human relationships, there's no black and white. It's all grey. And with Mission Bell, strangely, one is reminded that it can be quite colourful sometimes as well. After all the comfort he gave us for the hard times, it's about time William Fitzsimmons returns to a happy, satisfied place soon.
► Spotify / ► Apple Music / ► TIDAL
---
47. Bill Ryder-Jones – 'Yawn'
The beauty of Yawn lies in its constant sinking feeling – paired with a cello – that will turn into relief eventually. It's the best work so far by Bill Ryder-Jones , who has become one of the most outstanding songwriters in England without question.
► Spotify / ► Apple Music / ► TIDAL
---
46. Death Cab For Cutie – 'Thank You For Today'
Some fans might be disappointed due to high expectations based on their back catalogue, but the LP clearly is a great piece of art that keeps up the bands indie rock spirit. Just with some more pop appeal. Like in all Death Cab For Cutie tracks you can feel the bands passion and commitment in every note.
► Spotify / ► Apple Music / ► TIDAL
---
45. Hater – 'Siesta'
Teenage dreams got no expiration date and Siesta is the soundtrack to underline that. The buzzing Swedish indie music shootingstars return with a truly satisfying second album that feels as if it was meant to be played throughout the entire summer (and probably beyond).
► Spotify / ► Apple Music / ► TIDAL
---
44. Soccer Mommy – 'Clean'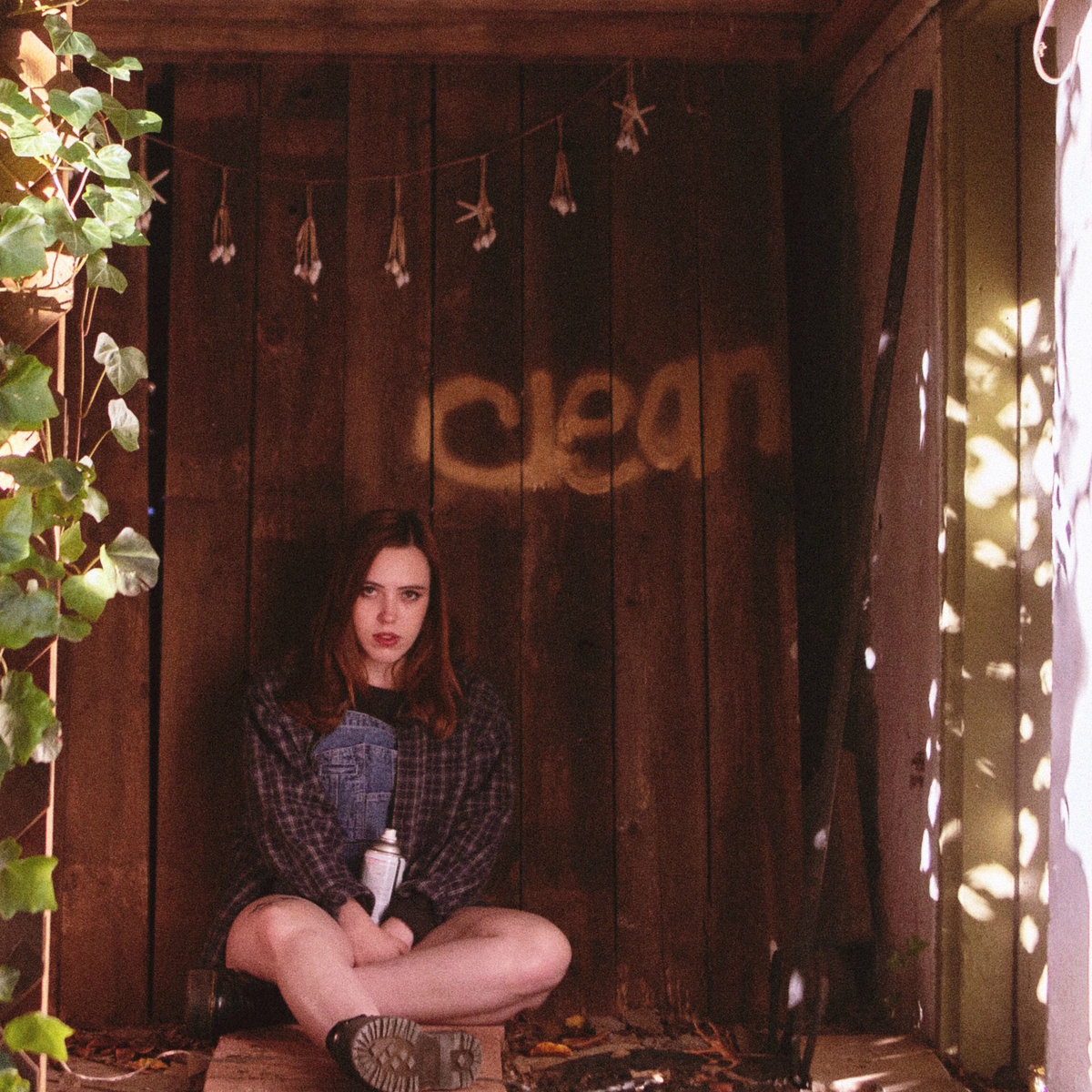 From the bedroom to the studio. Love and its ephemerality are still predominant on Sophie Allison's debut album but other coming-of-age topics are addressed as well in her authentic and light way: Clean is a cohesive album that sounds 'like sitting in a field in the South in the summer at night' and you can't say no to that, right?
► Spotify / ► Apple Music  / ► TIDAL
---
43. Laura Gibson – 'Goners'
Laura Gibson's songwriting got better and better throughout the years and Goners is another step forward from the predecessors. Her voice is the fragile yet confident kit to keep it all together and carry the listener from dark to light and eventually also back. Not everything is lost in the world as long as you speak about these feelings and are able to share them with others and learn from them.
► Spotify / ► Apple Music  / ► TIDAL
---
42. Low – 'Double Negative'
What was a hint on Low's last album turns into a full blown aural explosion here, as Bon Iver producer BJ Burton sucks their songs through a vacuum to create the negative space espoused in the album's title to reveal a newfound delicacy to the band's already highly intimate sound; the result is thrilling.
► Spotify / ► Apple Music / ► TIDAL
---
41. Fenne Lily – 'On Hold'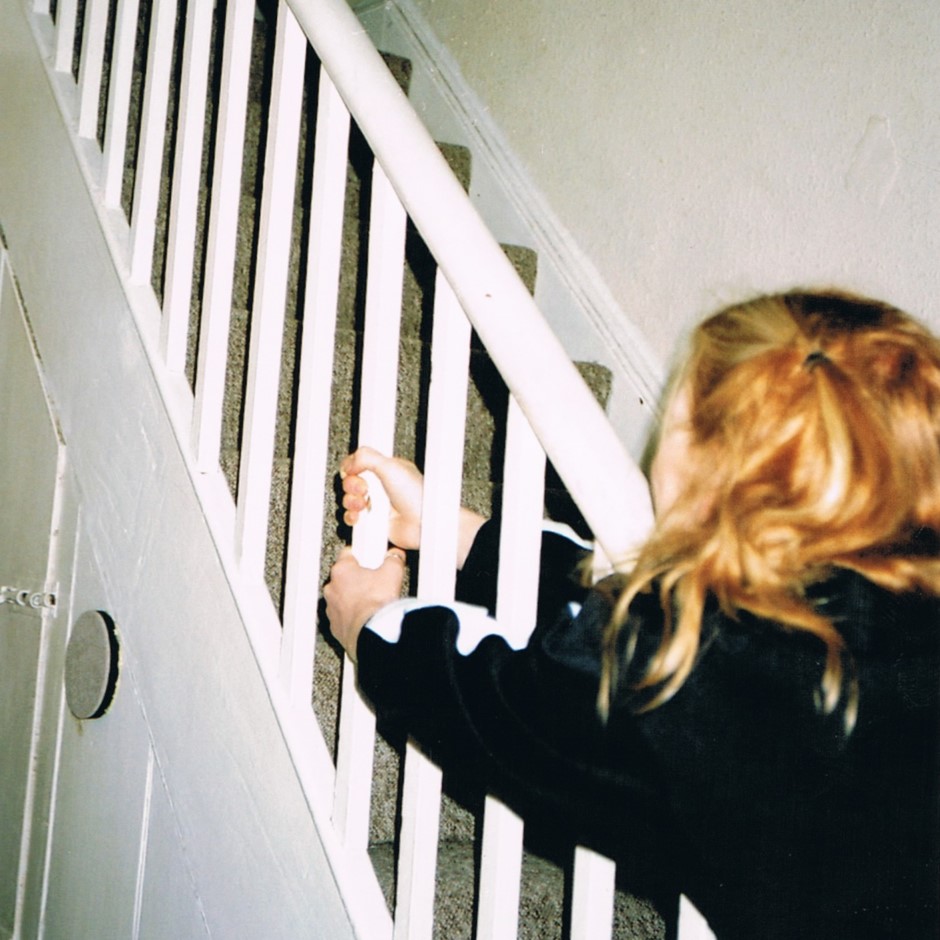 The debut album of one of the most promising singer-songwriters at the moment is a bittersweet, yet beautiful affair. On Hold got all the talent to to cement Fenne Lily's place next to Laura Marling, Feist and Joni Mitchell.
► Spotify / ► Apple Music / ► TIDAL
---
40. Courtney Barnett – 'Tell Me How You Really Feel'
This whole record accurately depicts what life is as a 30-something girl in the world. It is full of doubt, confidence and reality. It really is here telling us all how she really feels and it's awkward, captivating and doubtful. It is, in short, awkward brilliance.
► Spotify / ► Apple Music / ► TIDAL
---
39. Taminio – 'Amir'
Stepping into the world of Belgian-Egyptian newcomer Tamino creates an immediate feeling of inspiring depth and an urge to linger in this rich and versatile output we can experience as a listener. Amir is powerful, yet fragile and challenging at the same time. And therefore, an astonishing debut album that demands to be heard.
► Spotify / ► Apple Music / ► TIDAL
---
38. Moaning – 'Moaning'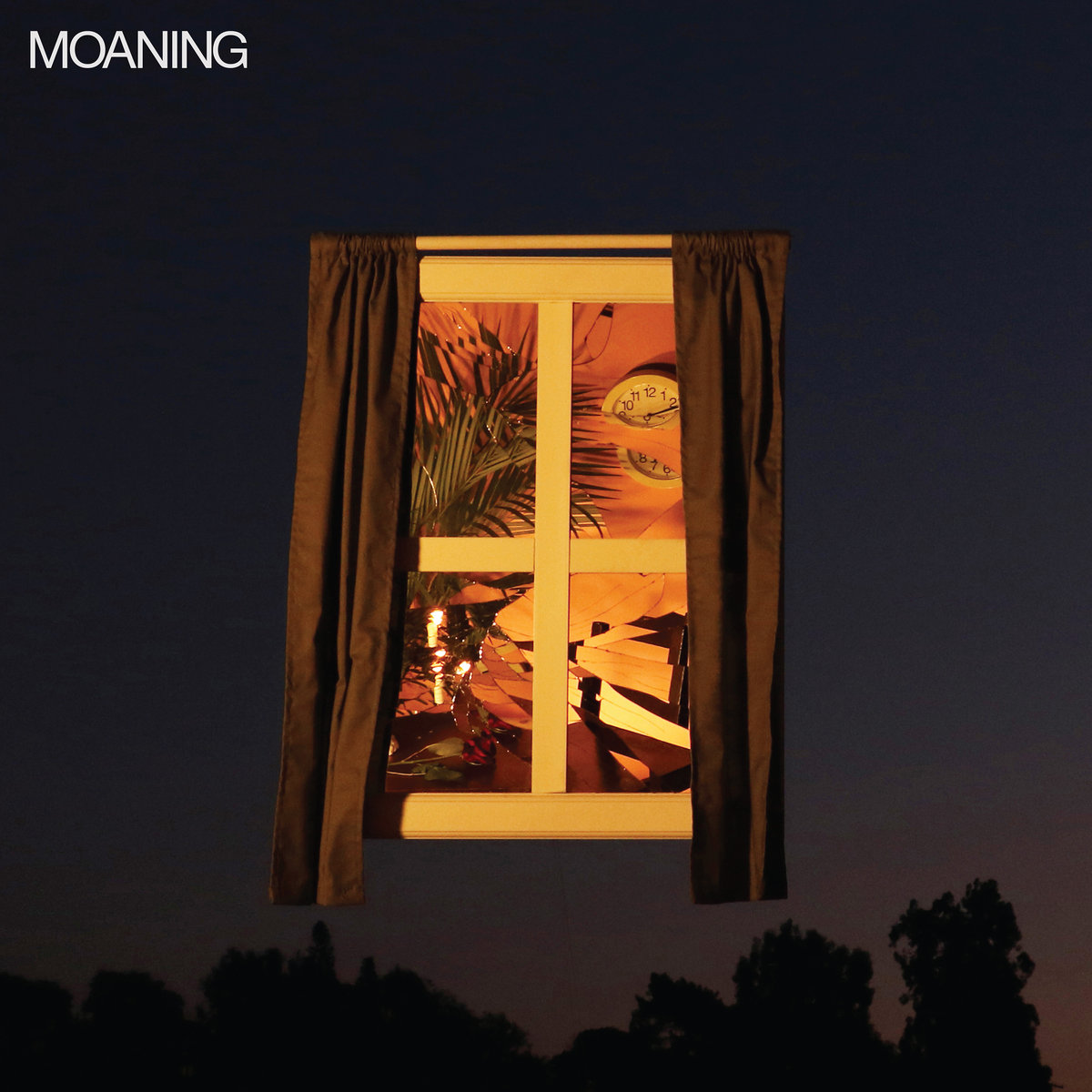 The debut album by the Sub Pop signing is a must-listening experience for all lovers of gloomy post-punk with an extra dose of emotion. It's a thin line from sentimental to catastrophic for Moaning and they brilliantly know how to walk the tightrope between teenage angst and mature confidence.
► Spotify / ► Apple Music / ► TIDAL
---
37. Parcels – 'Parcels'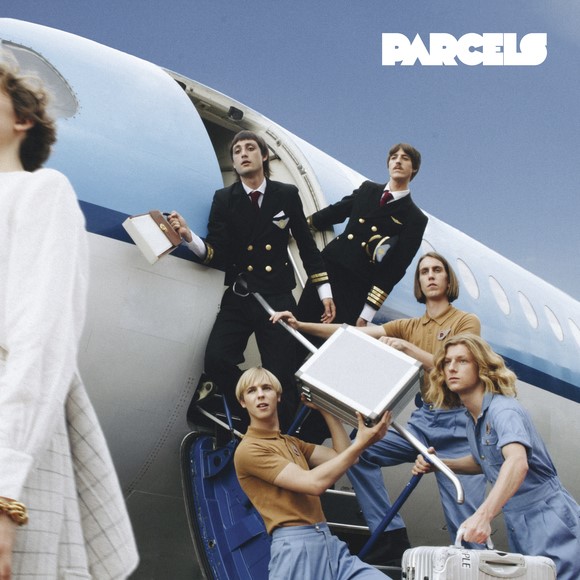 The uplifting vibe of this album beams you directly into a open air disco party in the middle of the summer as the Parcels debut album is one a grooving piece of sunshine pop which is easily be one of most sexy and enticing pop temptations.
► Spotify / ► Apple Music
---
36. Kraków Loves Adana – 'Songs After The Blue'
The pop spirit is what makes these the songs for 'after the blue': They radiate a comforting vibe in which sadness, doubt and anger have their rightful place but they're coated in warmth and carelessness. In a sense, Kraków Loves Adana might have finally arrived at their very own core and, as a listener, it's a pleasure to be part of that.
► Spotify / ► Apple Music / ► TIDAL
---
35. Interpol – 'Marauder'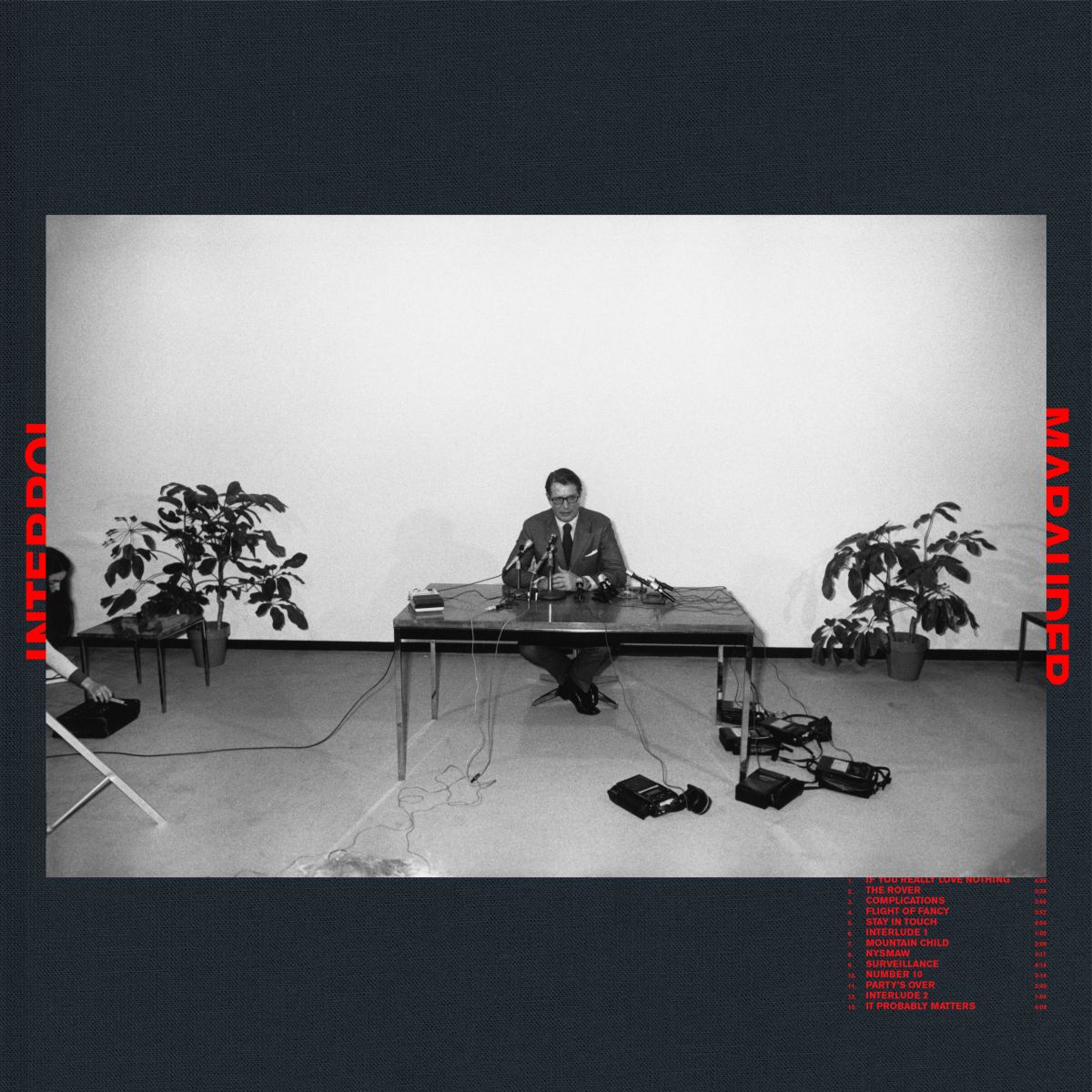 Poppy without being annoying, its deep without being wallowing, it's Interpol classic with an intensity. Marauder delivers a newness that is definitely needed in a sixth record, to ward off 'fan fatigue'. It shows that these folks are still hungry and like to challenge their own legacy within the indie music scene.
► Spotify / ► Apple Music  / ► TIDAL
---
34. Grouper – 'Grid Of Points'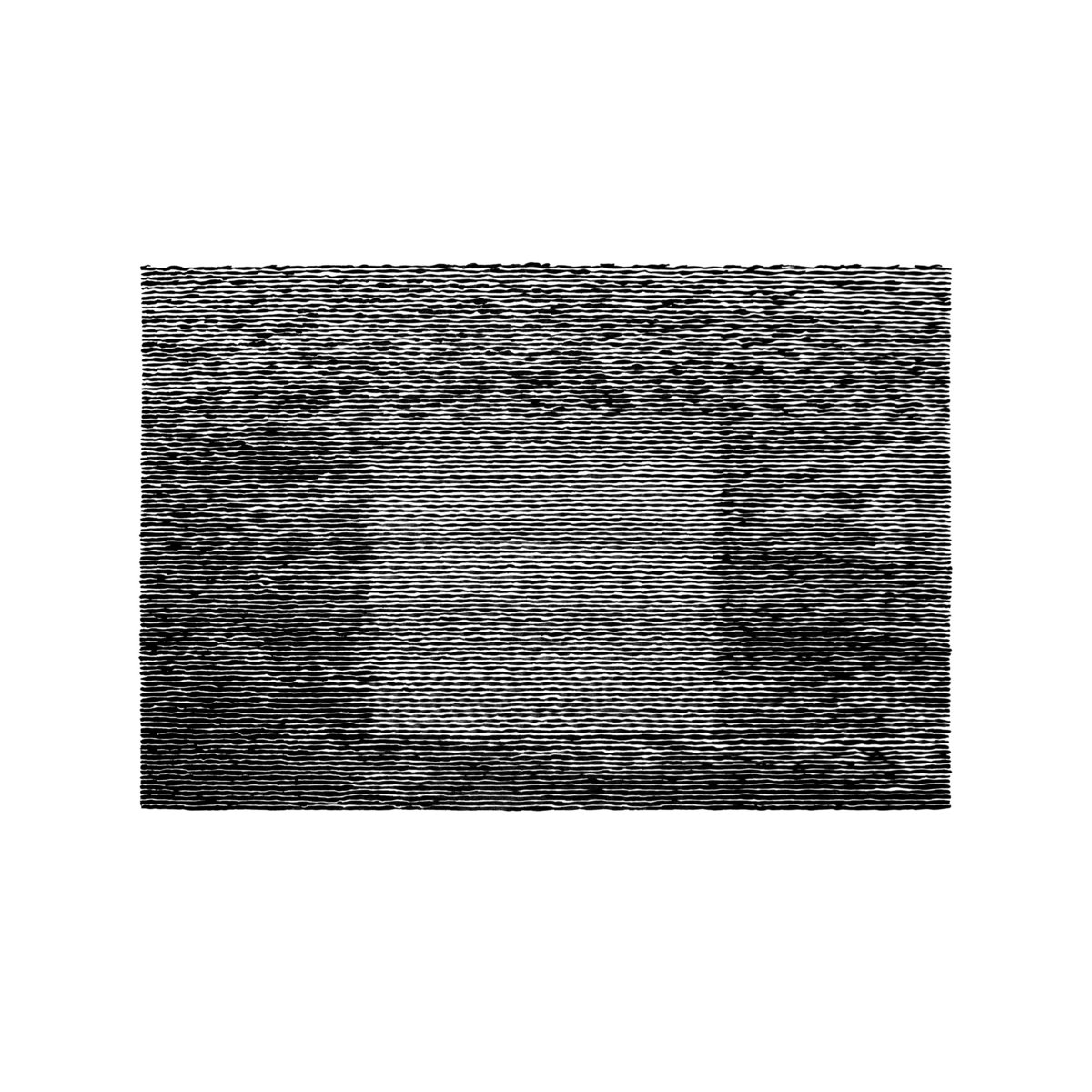 The queen of slowcore ambient folk remains a constant source of heart-wrenching delicacies and the raw beauty and simplicity in Liz Harris' music truly remains intact on these seven new songs that just captivate the listener from start to finish.
► Spotify / ► Apple Music / ► TIDAL
---
33. Kamasi Washington – 'Heaven & Earth'
The secret of the one true popstar of contemporary jazz lies in how good he is at taming the spasms of the genre. Kamasi Washington's approach to jazz reaches beyond the unification of a black community: By caving in in his complex mind, he reaches out to everyone.
► Spotify / ► Apple Music / ► TIDAL
---
32. Troye Sivan – 'Bloom'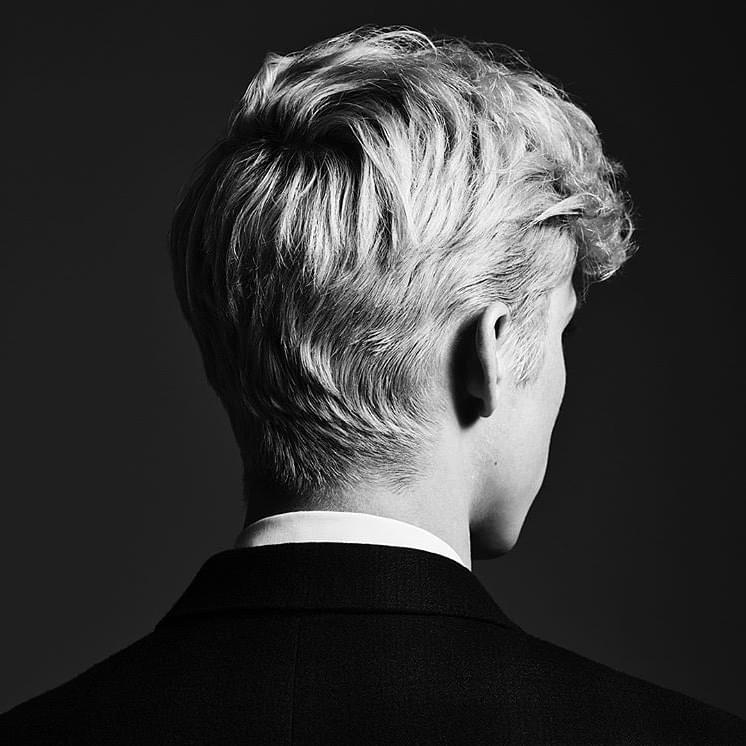 Boy becomes a man: This album is testimony to one of the future's greatest pop stars, showing the massive talent this young gentleman got. Bloom is what a solid pop record of someone groping up should sound like. But it's even more promising than most might have expected.
► Spotify / ► Apple Music / ► TIDAL 

---
31. S. Carey – 'Hundred Acres'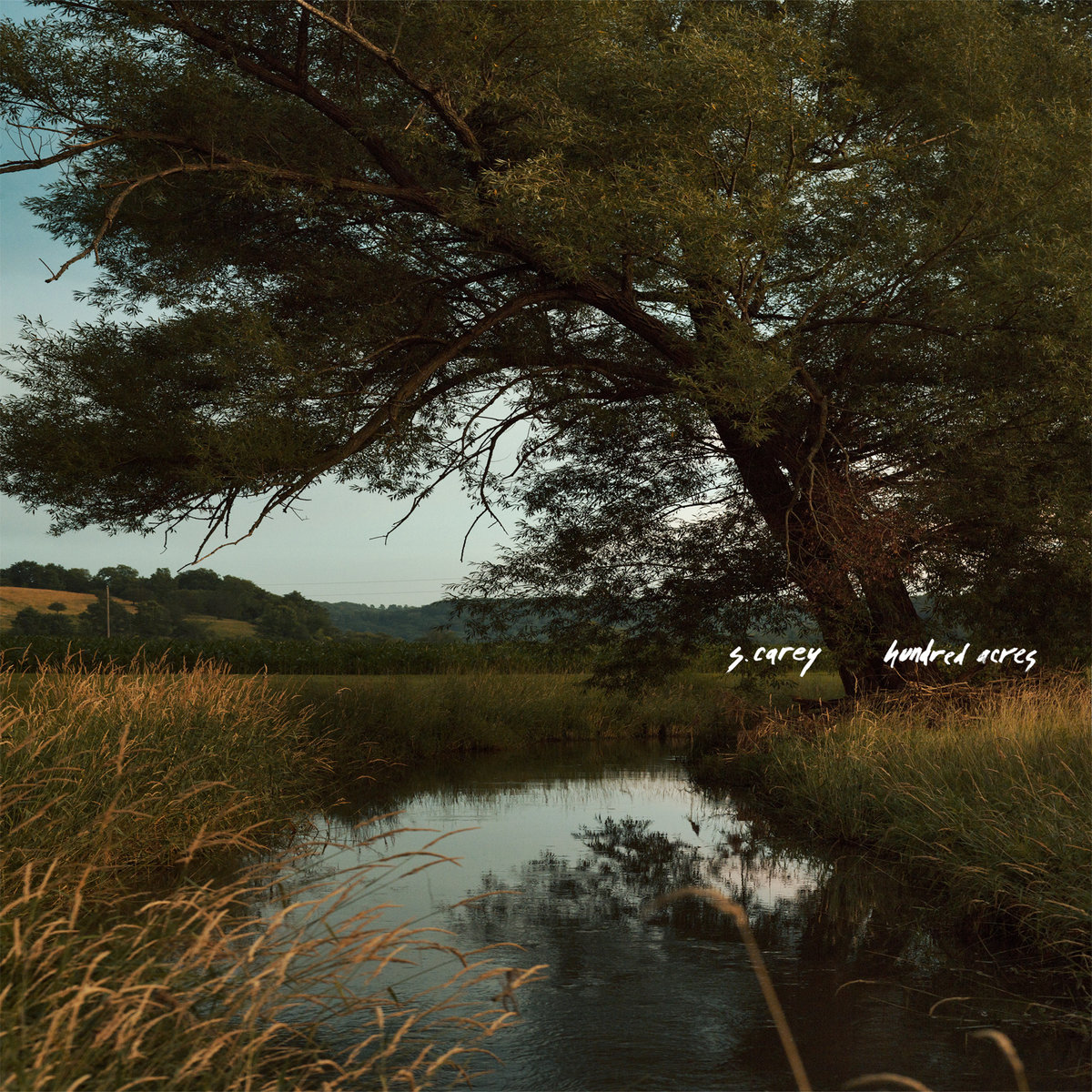 Compared to the previous Sean Carey records this new one might be his most accessible so far. He reduces his love for a Steve Reich-like understanding of structure and complexity in favour of more space within the actual songs. There is an overall sense of longing and romance in Hundred Acres that is just too urgent and beautiful to be ignored.
► Spotify / ► Apple Music / ► TIDAL
---
30. Julia Holter – 'Aviary'
To be fair, Julia Holter has always been a very challenging artist, one that has never been interested in shortcuts and easy artistic paths. But the move she's delivering on her fifth full-length is a bold one even for her standards. Her avoidance of familiar structures and known patterns is as disturbing as it is fascinating. Life in 2018 can be an adventure and a fight within you – and this is quite possibly the most accurate soundtrack for all that madness.
► Spotify / ► Apple Music / ► TIDAL
---
29. Neneh Cherry – 'Broken Politics'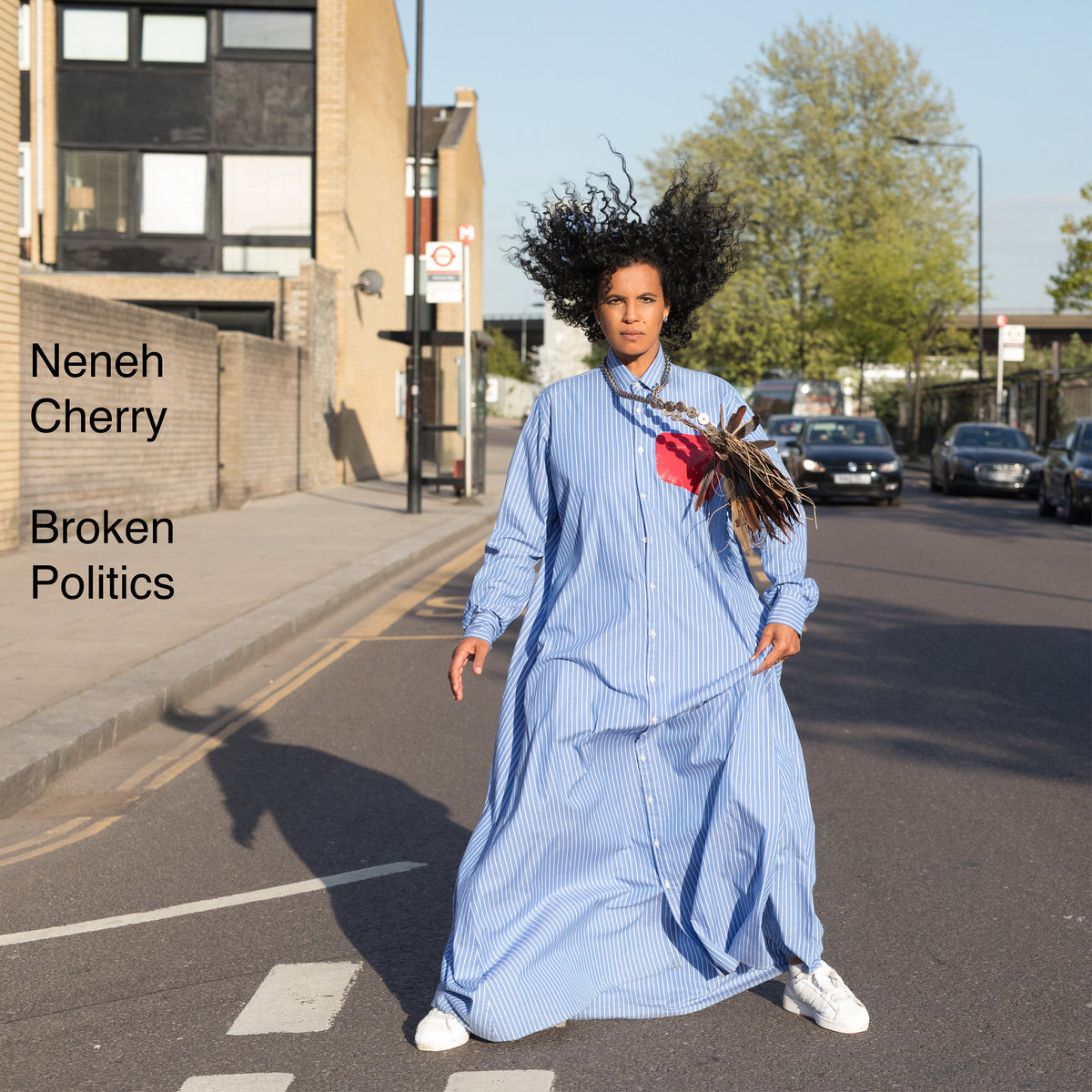 Still playing in a league of her own the Swedish icon delivers a fascinating form of protest album. Kieran Hebden aka Four Tet produced the record and his distinctive tender electronic sound and love for exotic rhythms and experiments are the backbone of Broken Politics while Neneh Cherry's voice is its heart and soul.
► Spotify / ► Apple Music  / ► TIDAL
---
28. Villagers – 'The Art Of Pretending To Swim'
The Art of Pretending To Swim isn't an album that lets itself indulge in these moments of emotional fragility or self-doubts. If anything, the new record by Conor O'Brien aka Villagers has an overall freeing character that offers a lot of ground for exploration. What a relief to know that albums like this one still exist in these often shallow waters of pop music.
► Spotify / ► Apple Music  / ► TIDAL
---
27. Iceage – 'Beyondless'
The Danish punks graduate to fully-fledged pop/rock band, and the results are very impressive indeed. Beyondless is the sound of a band finding everything coming together, and it would be a lie to say they haven't earned it.
► Spotify / ► Apple Music
---
26. Editors – 'Violence'
Sometimes, the dark wave attempts might sound a bit too obvious but Editors got a clear and confident vision and it looks like the finally found their very own musical niche. It's a fitting band for these weird times and Violence a perfect soundtrack.
► Spotify / ► Apple Music / ► TIDAL
---
25. SOPHIE – 'Oil Of Every Pearl's Un-Insides'
With her debut, the artist  sets an example how electronic pop music should sound like in 2018 as it showcases the potential SOPHIE and her fellow PC Music mates have in shifting the pop world to become weirder and more avantgardistic.

► Spotify / ► Apple Music / ► TIDAL
---
24. Marlon Williams – 'Make Way For Love'
The second album by the talented songwriter feels like it is fallen out of time, resulting in a really breathtaking listening experience. It would be too easy to label Marlon Williams 'just'country', 'just folk' or play the 'retro' card right here. It's not that easy. But it's a bliss from start to finish, an album that only an artist with a great amount of musicality can craft.
► Spotify / ► Apple Music / ► TIDAL
---
23. Mitski – 'Be The Cowboy'
With this record, Mitski Miyawaki is clearly on her way to the top of her songwriting class. The appeal of her music is that exact tension between bare emotionality and artificially keeping the distance. And on this record it's even more nuanced, balanced and refined.
► Spotify / ► Apple Music  / ► TIDAL
---
22. Wild Nothing – 'Indigo'
Inspired by the permanent technological transformations, Jack Taum's new record explores the connection between the analog and the digital world while it also shows his ability to create absorbing and timeless music. In 1986 this would have become a massive global hit record which only underlines the qualities of Wild Nothing.
► Spotify / ► Apple Music / ► TIDAL
---
21. MGMT – 'Little Dark Age'
Restless, adventurous and highly talented – this band isn't interested to please you but by celebrating it they actually achieve the opposite. Yes, the contradiction is keeping the fun alive for MGMT and this is their finest full-length since their iconic debut record.
► Spotify / ► Apple Music / ► TIDAL
---
20. Superorganism – 'Superorganism'
Equal parts sensory overload and streamlined pop affair, the East London octet's debut will make you cringe and grin at the same time. In a way, however, it perfectly sums up the world we've grown accustomed to while also delivering some of the oddest and catchiest pop songs of the past year.
► Spotify / ► Apple Music / ► TIDAL
---
19. Ben Howard – 'Noonday Dream'
Over the past years the beloved British songwriter kept developing his sound, away from acoustic folk towards post-rock and ambient influenced styles, ultimately resulting in this musical treasure. It's nice to witness how Ben Howard frees himself from any mainstream pop ambitions with this mesmerizing release. He has earned himself that step.
► Spotify / ► Apple Music  / ► TIDAL
---
18. Adrianne Lenker – 'Abysskiss'
Big Thief's front-woman shows off her prowess with a gorgeous collection of solo material. These ten songs take listeners down the mini-voyages that have become Adrianne Lenker's staple. There are moments of sheer beauty spread out across this album helped by Luke Temple's extremely low key production, exposing her raw voice and emotion perfectly.
► Spotify / ► Apple Music / ► TIDAL
---
17. Ólafur Arnalds – 're:member'
With his fourth full length the Icelandic composer shows once again that he has the magic touch for making beautiful music. This music doesn't need any words to get into your bones and the journey of his latest record is one that really allows you to lose yourself within its beauty.
► Spotify / ► Apple Music / ► TIDAL
---
16. Ought – 'Room Inside The World'
Songs bend from beauty to trenchant within seconds on this record without ever loosing it completely. Room inside the World truly is an accomplishment and adds exciting new layers to this band's already profound class. The constraint art pop and an unknown softness add exciting layers to Ought's 'post punk' (if you still like to define it that way).
► Spotify / ► Apple Music  / ► TIDAL
---
15. Beach House – '7'
The tour de force continues. In fact, the duo from Baltimore steps up their game on their seventh studio album that feels lush and intimate at the same time. The dream pop haze Beach House create on 7 is as promising as ever, but this time around the duo's musical endeavor is enriched with a few unexpected twists that suits them very well.
► Spotify / ► Apple Music  / ► TIDAL
---
14. Snail Mail – 'Lush'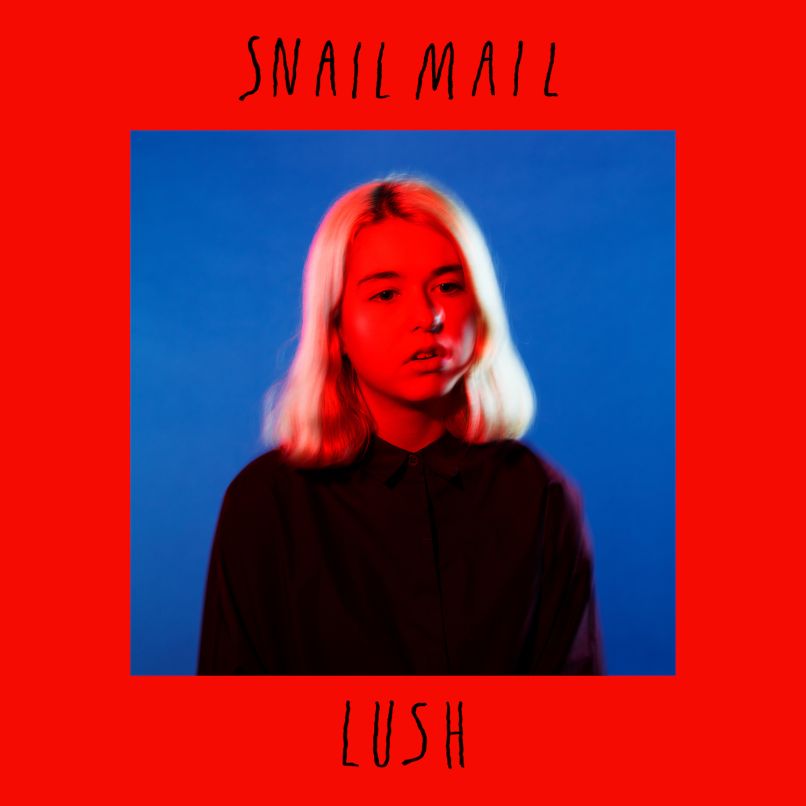 Lindsey Jordan's indie rock is captivating and it's not just the melodies: Jordan writes extremely honest lyrics almost everyone can connect to; thinking about yourself and others is essential but not exclusive to coming of age. Especially the fact that it's not an easy listening summer soundtrack made it the perfect summer soundtrack of 2018.
► Spotify / ► Apple Music / ► TIDAL
---
13. DJ Koze – 'knock knock'
Knock Knock is an 'all killer no filler' album that uses inspirations from several genres such as psychedelic rock, R'n'B, rap, trip-hop, house and techno to transform them into a warm album that just oozes of weirdness. Once again DJ Koze managed to design a mixtape-like record with a cohesive character and consistent story to tell. Through its star-stutted features, the record ends up being an incredibly smooth album that rather fits to the afterhour, not the dancefloor.
► Spotify / ► Apple Music / ► TIDAL
---
12. Rhye – 'Blood'
The long awaited follow-up to one of this decade's finest debut albums thankfully lived up to the expectations. The production is a bit more posh, delivering quite wonderful string sections, for example. However, Rhye are keeping things gentle, reduced and as soulful as you might expect it.
► Spotify / ► Apple Music / ► TIDAL
---
11. Father John Misty – 'God's Favourite Customer'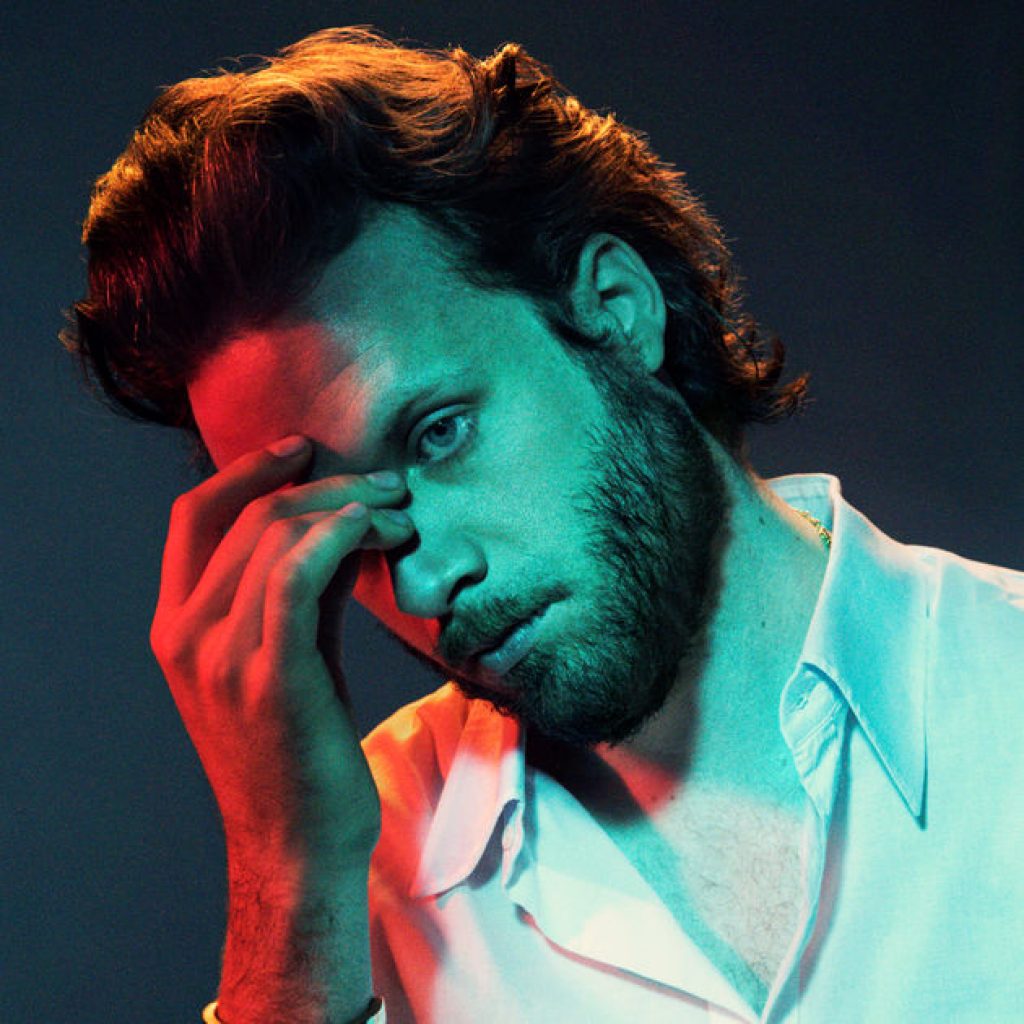 Ruthless candour, sheer heartbreak and a painful self-discovery. One year after the triumphant Pure Comedy Josh Tillman continues to amaze with examining himself under the microscope. The songs portray the grand vulnerability the songwriter is willing to share as a part of finding his way back to love after spending two months alone in a hotel to write the songs and get rid of the morbid thoughts along the way.
► Spotify / ► Apple Music / ► TIDAL
---
10. Amen Dunes – 'Freedom'
Underlaid by smooth repetitive rhythms and decently used synthesizer and organ sounds, adding a psychedelic touch to the blues-based fundament, the eleven songs on Freedom somehow make you feel like being comfortably drunk while weightlessly floating on a cloud with Damon McMahon prominent voice as the only reference point in this well-arranged mix of folk, psychedelics, blues and authentic storytelling.
► Spotify / ► Apple Music / ► TIDAL
---
09. Robyn – 'Honey'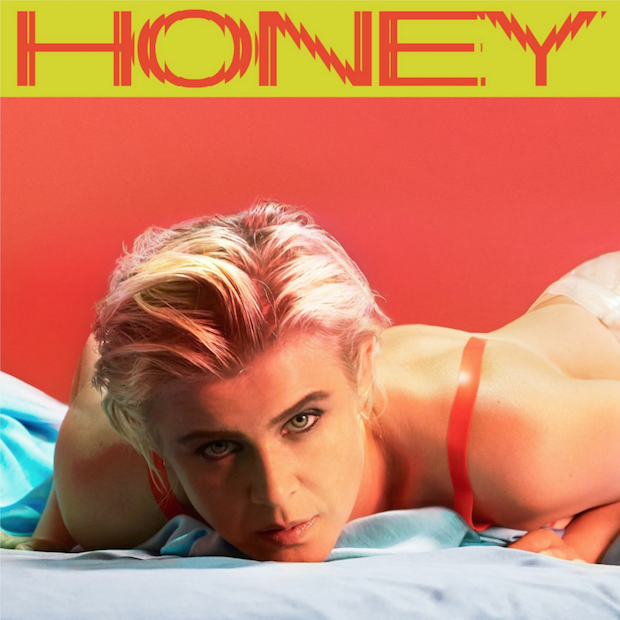 More fragile and sensitive than before, still very keen on providing proper pop hooks the Swedish legend delivers the finest pop record of the year. In favouring sensible understatement over 'in-your-face' charts pop Honey became a pleasant surpsie on every level.
► Spotify / ► Apple Music / ► TIDAL
---
08. Jon Hopkins – 'Singularity'
The acclaimed British producer wrestles with his own demons by taking a meditative journey towards enlightenment. There's so much to read into Singularity and so much to discover in each and every second that it will immediately call for a second spin. It there was any doubt in he exceptional talent of Jon Hopkins this record neutralizes it and places him as one of the most important composers in contemporary music.
► Spotify / ► Apple Music / ► TIDAL
---
07. Blood Orange – 'Negro Swan'
Dev Hynes remains restless and unstoppable on his fourth full-length. Negro Swan delivers personal anthems against apathy, spreading an important message: If you feel good about yourself and spread that with the people around you, things will automatically change. And in times like these a record like this was very much overdue.

► Spotify / ► Apple Music / ► TIDAL
---
06. Anna Calvi – 'Hunter'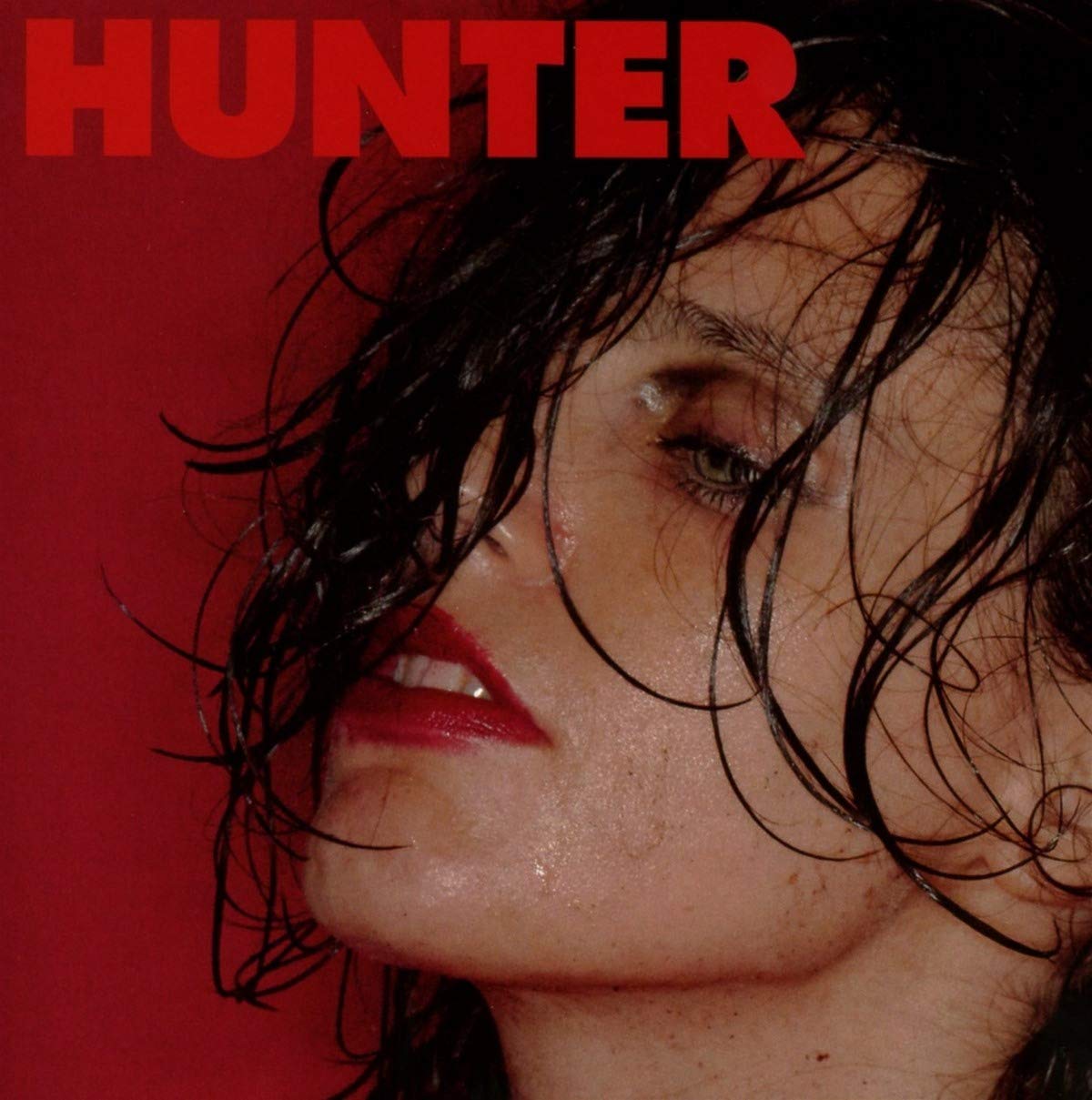 It's hard to put Anna Calvi in a genre-drawer after all – but maybe 'queer rock music with a focus on superb guitar solos' would be the best label, if you had to stick one to this record at all. Hunter is the artist's most mature work to date, its sublime in instrumentation, vocals and lyrics. It's more rock than its pop and last but not least it's certainly the perfect soundtrack for showing the middle finger to the patriarchy.
► Spotify / ► Apple Music / ► TIDAL
---
05. Young Fathers – 'Cocoa Sugar'
Cocoa Sugar is easily the band's most stripped-down and considered record to date – a sign of the longer time spent to create it – but it is also the most focused and brilliantly performed by the trio yet. In an increasingly distressing time socially, we are extremely lucky to have an act like Young Fathers producing the sonically enlightening and politically engaging pop music they so consistently create.
► Spotify / ► Apple Music / ► TIDAL
---
04. Shame – 'Songs Of Praise'
Don't believe the hype. Screw the hype! But in the end you have to admit that the furious British rock by these lads is as on point as no other record in that field since maybe the Arctic Monkeys debut has been. They got the right sound, the right attitude and the right songs to conquer the world while simultaneously couldn't care less about that at all.
► Spotify / ► Apple Music  / ► TIDAL
---
03. Let's Eat Grandma – 'I'm All Ears'
With their second LP the Norwich teenagers grow into their already oversized boots. On their debut it felt as if Let's Eat Grandma,'s inventive, dreamy-pop seemed like it was in a world of its own, this time it sends is brilliancy out to the entire world. I'm All Ears is a wild and furious outburst of ideas, genres and the incredible talent of Rosa Walton and Jenny Hollingsworth. Being barely 20 it appears as if a future world of pop music is now no longer thinkable without these two.
► Spotify / ► Apple Music / ► TIDAL
---
02. Arctic Monkeys – 'Tranquility Base Hotel & Casino'
This surprising hommage to lounge and jazz music and the 70s West Coast vibe didn't sound like anything we expected from these guys. It has nothing to do anymore with the beer-drinking lads from Sheffield we fell in love with in 2006. Instead we'll experience the Arctic Monkeys as being a glamourous, nearly baroque-esque four-piece. For those who hoped for festival bangers, TBHAC was a big letdown, for the rest it was a revelation as it sees these guys moving forward into a new direction, a band on this level sometimes needs to become immortal.
► Spotify / ► Apple Music / ► TIDAL
---
01. IDLES – 'Joy As An Act Of Resistance'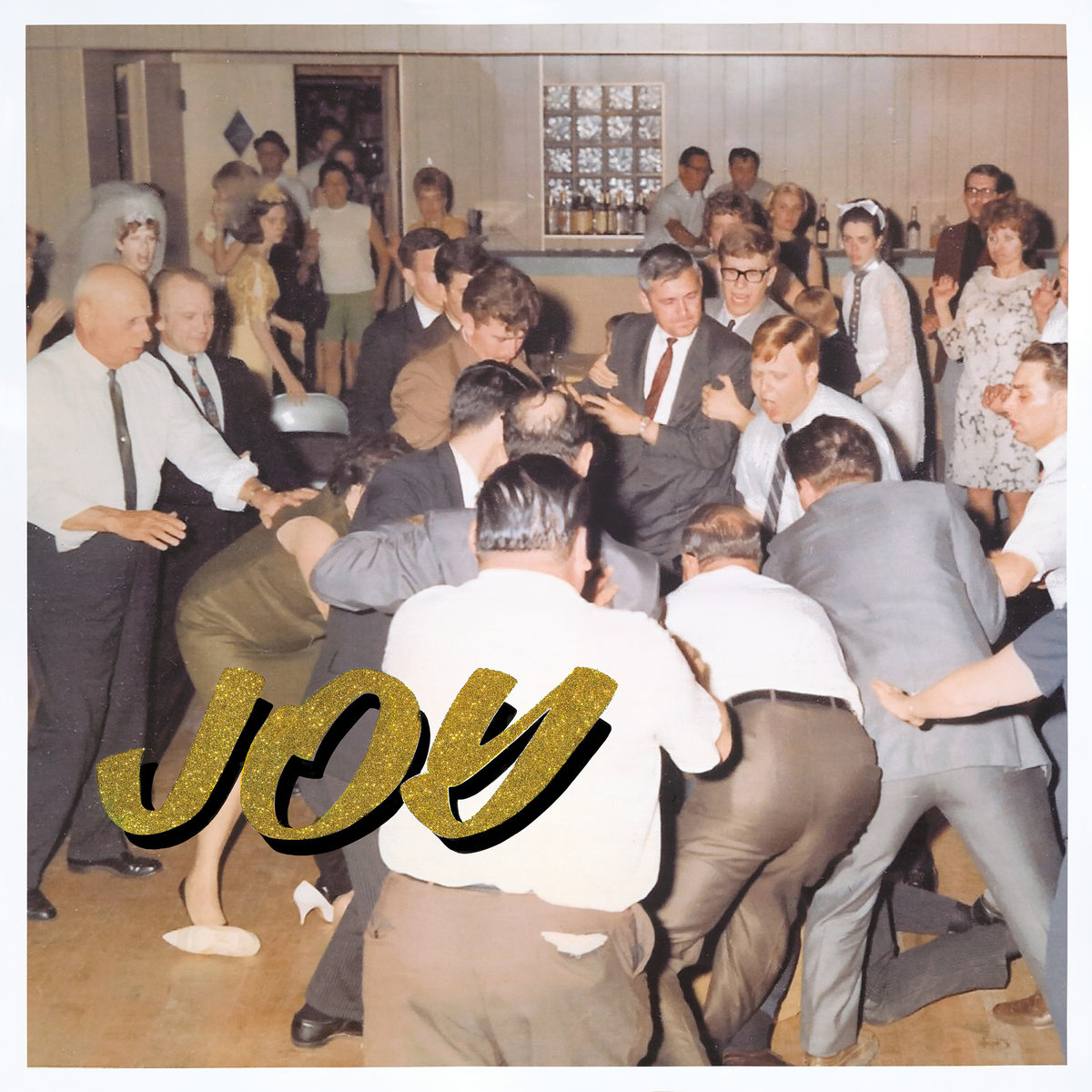 Love instead of brutalism: IDLES complete their razor-sharp punk with positive and important messages while not compromising a little bit. Joy as an Act of Resistance is even better than last year's debut Brutalism; it's even more urgent and at the same time, despite all the grief and anger and despair, it's more light-headed.
Against the background that singer Joe Talbot lost his child during the making of this record, recently opened up about sobriety and his former addictions and that the world gave IDLES no reason to be any less pissed: This record's astonishing. Uncompromising and catchy in a way that will surprise you. There's no other band as clever, joyful, articulate and passionate right now, than IDLES. It's the record of the year, recorded by band of the hour.
► Spotify / ► Apple Music  / ► Bandcamp
You want more? Find a full playlist with NBHAP's favourite 75 songs of 2018 right here on Spotify: