American Football – 'LP3'
Sounds like… the masters of "emo" and math-rock re-inventing themselves once again.
Free from the shackles of the 'comeback record"'which kept American Football's second LP – and first in over 15 years – from being anything more than a solid, welcome return, the Chicago, Illinois quartet are back and ready to blow us away. LP3 is stunning right from the opening xylophone hits on the epic Silhouettes, a track which perfectly sets the scene of this at once both thickly layered and yet atmospheric record. The band have pushed beyond the sound that defined their debut masterpiece LP1, turning to Shoegaze to create the follow-up it truly deserves.
These songs work on everything that's great about American Football: the jazz-influenced time signatures and drumming, the duelling guitars that tenderly touch upon everything here, Mike Kinsella's profound, confessional lyrics and ever-increasing strength as a vocalist. This album is gorgeous, and it is much to do with female guest vocalists who compliment it. Elizabeth Powell of Land of Talk appearance on Every Wave To Ever Rise, Slowdive's Rachel Goswell on I Can't Feel You and Paramore's Hayley Williams' star-turn on Uncomfortably Numb all shine brightly here. This record truly re-ignites the passion for this band so many heartbroken people hold. (Adam Turner-Heffer)
Stream Now: ► Spotify / ► Apple Music / ► TIDAL
---
Nilüfer Yanya – 'Miss Universe'
Sounds like … an exciting and fresh sounding take on indie rock.
Welcome to WWAY Health, the new care program London-based singer Nilüfer Yanya introduces in a robot-like voice. The mellow elevator jazz in the background creates a convincible setting for the beginning of 'Phase One' of the program tackling anxieties and paranoia. 'We worry about you, so you don't have to' is the slogan. Nilüfer's debut album is more than just a piece of music. It is a conceptual work of art and a satirical comment on advertisements promising to improve the recipient, when the real question is why even do we have to improve.
Lets dive right into 'Phase One' of the program. After tuning her voice into a robot announcement, Nilüfer Yanya is letting her vocal strength shine. The lead single In Your Head is a punchy rock track dragging you deep into its heavy distorted guitar riffs and a speedy chorus that is sure to echo in your head for a while. Paralyzed is, like the album itself, measured by opposites. Heavy electric guitar riffs paired with falsetto vocals create a tension throughout the track, which only gets released by the stripped back soul licks of the bridge. After the first few tracks WWAY Health returns with a little poll of the experiences so far. Please leave a comment in the comment section. On Paradise'the singer restrings her style completely shifting from electrically loaded alternative rock, to a down-tempo soul single. The hip hop-influenced beat is reduced to a subtle bass line in the background while the trumpets do the rest; of course the guitarist also has her moment in the electric guitar solo forming the peak of the single. The saxophones on Melt, another highlight of the album, take turns at singing with Nilüfer Yanya, meanwhile the gentle RnB beat keeps the song running along smoothly. Miss Universe is an incredibly strong debut album and proves that Nilüfer Yanya has the rare talent of taking out bits and pieces from divers genres but creating something truly original. The seventeen track long album is a delight from beginning to end, and will make you want to continue with Phase Two of WWAY Health immediately. (Liv Toerkell)
Stream Now: ► Spotify / ► Apple Music / ► TIDAL
---
Strand Of Oaks – 'Eraserland'
Sounds like … a monumental stadium rock revelation.
Sometimes the context of its production can play a crucial part in understanding a record. In the case of Timothy Showalter, the Strand Of Oaks leading man, his new album Eraserland is nothing less than a question of life and death, it feels. Following 2017's Hard Love Showalter was burned out, ready to give up and left questioning his own existence. Concerned for his own well-being the songwriter decided to go on a spiritual pilgrimage to the Jersey Shore. To end his existential doubts he luckily got some help from his good friends My Morning Jacket who – in a therapeutic way – 'forced' their friend to head back into the studio. Carl Broemel messaged Showalter and informed him that Bo Koster would be soon be on a two week break from his tour with Roger Waters and they would all be free to meet in Louisville to make the next Strand Of Oaks record. Showalter spent the following weeks on the beach doing a mental tearing down-to-the-studs. At the end of this story stands Eraserland – his most ambitious and best record so far.
This existential fight for his artistic life is sensible in every note of this epic stadium rock adventure that takes the already pretty widescreen vision of Strand Of Oaks to even higher highs. 'The more I burn the less I've got to show', the songwriter states in the opening Weird Ways which is a masterpiece of a song, especially when it gets larger than life around the 3-mintue mark. It is followed by a rollercoaster of emotions. From the powerful und uplifting moments in songs like Hyperspace Blues and Final Fires to the more tender moments like Keys, a heart-warming tribute to his wife in which Showalter sings 'You're the reason I write these songs.' He's an artist that wears his heart on his sleeve and it's about time for the whole world to see this. Eraserland is a letter of application for the A-league of rock music. Move aside, Kings Of Leon, The War On Drugs and well, Mr. Springsteen – this man surely deserves his spot on the top. These ten songs are monumental, heavily old-fashioned and brutally honest from start to finish. I really have no idea what could follow this record once the almost ten-minute long closing epos Forever Chords is over. Hopefully everything this man is longing for. (Norman Fleischer)
Stream Now: ► Spotify / ► Apple Music / ► TIDAL
---
Apparat – 'LP5'
Sounds like … a synthetic 'Spirit Of Eden' that celebrates the artist's independency.
It took Sascha Ring almost twenty years to get himself into a position where his abstract idea of electronic art pop is fully embraced by fans and critics all over Germany and beyond. By now, Apparat really is a household name in that sector and his fifth full-length is a testament of that earned confidence and artistic freedom. Being part of Moderat played a crucial part here. Not only did the teaming-up with Modeselektor helped him to build up a huge following but their slightly melancholic post-techno pop with hit appeal freed LP5 from any commercial expectations. This album's not aiming for big crowds and huge festival stages, it's a personal record that allows Ring to play with sounds, structures and emotions by his own rules. It partly feels as if the new Apparat album is a dark-twisted take on chamber synthpop that prefers an intoxicated intimacy over the obvious hits.
VOI_DO starts the album mysteriously, feeling almost like a synthetic take on Talk Talk's iconic Spirit Of Eden. It's great to see Ring playing with silence and omissions here, letting the sound grow naturally. Later on, breakbeats and strings enter his cosmos (DAWAN) while tracks like the cinematic HEROIST and the gentle CARONTE are a good example of his ability to combine classical instruments like trumpets, strings, trombone and cello with his electronic sounds and this distinctive voice that still delivers this wonderful mixture of longing and warmth like only a few other vocalists can. Oh, and John Stanier of Battles makes an appearance as drummer, underlying the improvisational character of the recordings. Even the surprising dance beat in the closing track IN GRAVITAS makes sense in this situation. It's the logical consequence in the sound of Apparat which takes the listener on an adventurous but truly fulfilling journey into the heart of darkness on LP5. (Norman Fleischer)
Stream Now: ► Spotify / ► Apple Music / ► TIDAL
---
Shlohmo – 'The End'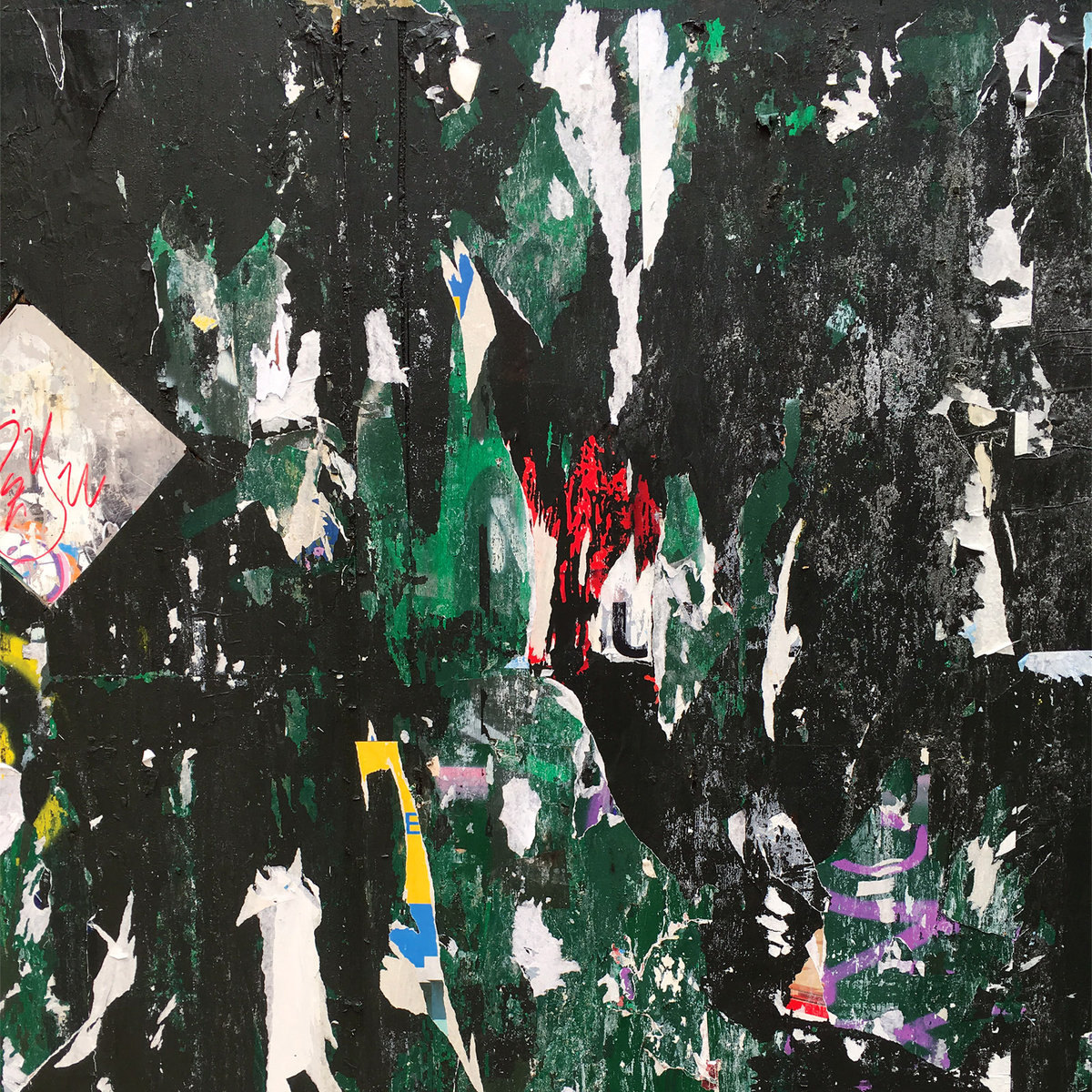 Sounds like … smoking a cigarette and reading a good book while the world is going up in flames.

The End is here! Four years passed since the Los Angeles based producer Henry Laufer aka. Shlohmo dropped his electronic RnB infused LP Dark Red. The follow-up is a somewhat apocalyptic piece. 'It is vaguely about the end of the world, but from a viewpoint of smoking on the couch during the extinction event' the artist says about his work – a description that could not fit better. With retro synthesizers and amps Shlohmo creates a lingering feeling of doom and the impending dystopia. Yet amidst the chaotic and cacophonic tunes of the opener Rock Music songs like We Sat In A Car give away that there might be a glimpse of hope on the horizon. The gentle piano melodies and lo-fi quality make the track sound as if it was recorded years ago – or as if it was a radio signal from the last survivors on earth.
The incredible depth of layered sounds, of which many have never been heard as such before, makes up for the lack of lyrics. In fact you might not even realize it has none, since the beats are recorded with such skill, they bring across the artist's message easily. The diffused and dizzying Panic Attack translates its title into skittering changes of tempo. The slow minimal tunes and beeps sounding like a malfunction of a technological device on Staring At A Wall provoke a claustrophobic feel. All of this gloomy tension is released in the final track Still Life, which is the shimmer of light or hope, flickering across the skies of a darkening world. The seagull screeches and the gentle sound of the ocean make it the perfect track to fade out the sinister atmosphere of The End on a brighter note. (Liv Toerkell)
Stream Now: ► Spotify / ► Apple Music / ► TIDAL
---