Don't forget to check out our 50 Best Albums of 2019 as well
50. Black Belt Eagle Scout – 'At The Party'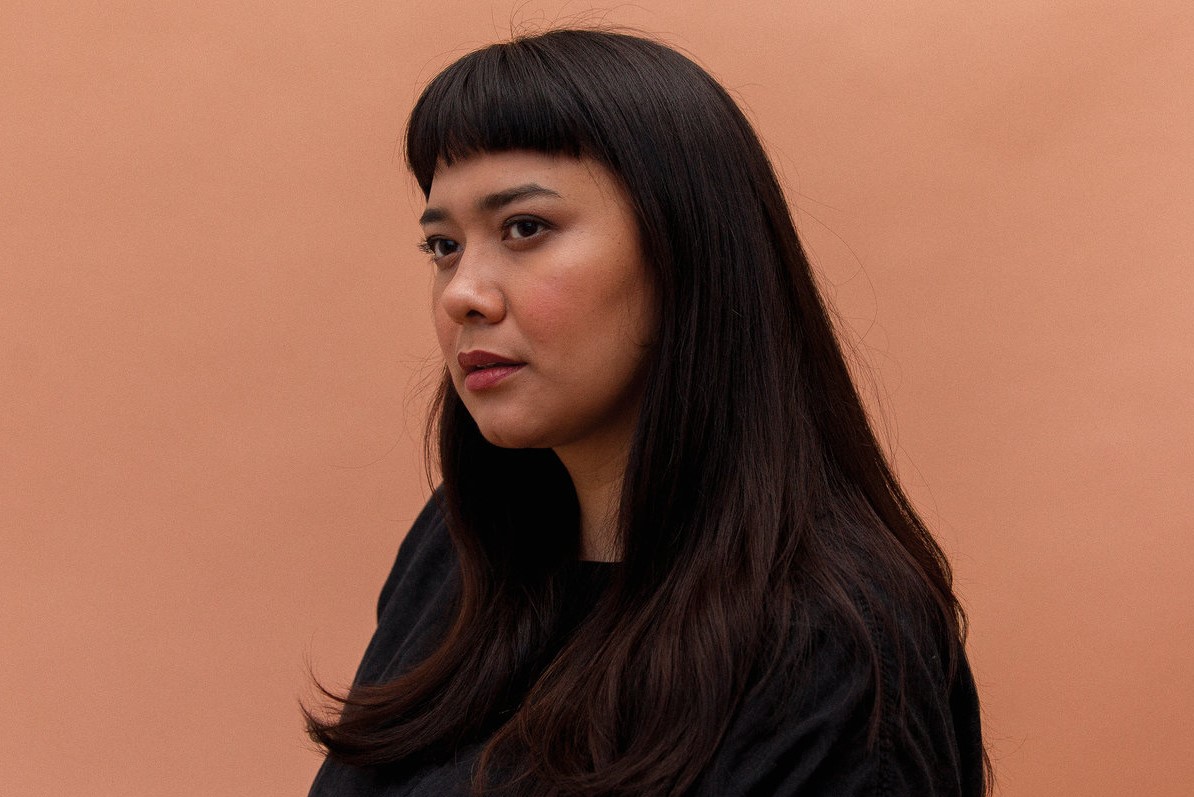 Resistance can be soft and subtle. In the case of Katherine Paul it's the sheer fact that she as an indigenous woman fights for her space in modern indie rock and defines it with dignity and love. It's a dreamy piece of protest dream pop and we surely hope she will always sing.
49. Suzan Köcher's Suprafon – 'Peaky Blinders'
By order of fookin' NBHAP: Give that song a spot in the famous title-giving BBC series already. Because let's face it – the tender psychedelic folk/rock by Suzan Köcher and her gang would be a natural fit for the British gangster drama. But it's also pretty cool on its own.
48. Róka – 'Overgrown'
What if nature just takes back what we stole from here? The Berlin-based artist unravels a simple yet beautiful image in her debut single and in the year when the climate protests finally became part of the mainstream agenda a song like Overgrown felt like a subtle and almost meditative reflection on humanity's state, claming us all down by literally saying: 'You know, it's okay if we all vanish.'
47. Kae Tempest – 'Firesmoke'
While 'the night is teeth and pistons' and the whole world is going crazy Kae Tempest delivers a haunting love song to their partner, intense words that break through the cold darkness and once again underlines that love is the only fitting instrument against society's bleakness.
46. Aldous Harding – 'The Barrel'
Gentle, uplifting and truly mesmerizing – the New Zealand artists lifts the weight of the world for five brief minutes and delivers one of the year's more positive yet quite profound pieces of indie music.
45. Metronomy – 'Salted Caramel Ice Cream'
After almost fifteen years in the business Joseph Mount and his gang are still capable of delivering catchy indie-pop anthems that put a smile upon your face whenever you listen to them. This one's literally as sweet as a cold ice on a warm summer day.
44. Foxygen – 'Livin' A Lie'
Sam France and Jonathan Rado have been teasing and declaring the end of their band multiple times, only to always emerge in a stronger way. So, by now we probably don't believe any of Foxygen's statements but we do believe in the tempting power of their psychedelic pop madness.
43. Electric Youth – 'ARAWA'
Everything's going to be okay despite everything's falling apart. But that's how life and nature have always been and when Bronwyn Griffin sings a sentence like 'Such a sentimental warmth in this hostile atmosphere' with her delicate voice you are actually fine with that.
42. Bombay Bicycle Club – 'Eat, Sleep, Wake (Nothing But You)'
And then they were back as if the five-year long hiatus didn't happen at all. Jack Steadman and his club return with strength and those catchy indie-pop hooks that once made us fall in love with them.
41. Girl In Red – 'Dead Girl In The Pool'
It somehow feels as if Marie Ulven Ringheim became the new leading lady of queer indie by accident. She just wants to write and release her songs, the resonance happens automatically. Partly also because they are so irresistibly catchy and charming like this tune, right?
40. Lucy Kruger & The Lost Boys – 'Digging A Hole'
Lucky Kruger wants you all do follow her into this melancholic rabbit hole. This track is a mesmerizing show stopper, almost five minutes of a meditative dreamscape that invites you to sink deeper and deeper into its nocturnal notion with every second. Like, well… digging a hole.
39. Friendly Fires – "Silhouettes'
You never knew how much you missed the percussive indie-samba-pop of the British trio before they finally returned with a new album this year and you somehow found yourself shaking your hips to this uplifting floorfiller in the middle of the day. Come on, just admit it.
38. Kraków Loves Adana – 'Follow The Voice'
Signing to Johnny Jewel's Italians Do It Better label truly felt like the next logical step for the beloved German two-piece. On 'Follow The Voice' Deniz Çiçek and Robert Heitmann mix their love melancholic hooks with a more confident synthpop boost that would be a fitting tune for the late hours at Twin Peaks' Road House.
37. Nick Cave & The Bad Seeds – 'Waiting For You'
All the pain, all the hope for relief and redemption – the grand maestro of emotional heaviness brings it all together in this magnificent manifesto. We got nothing to add her. The song does speak for itself.
36. Tame Impala – 'Patience'
Kevin Parker's early first teaser for the band's new album (which arrives next February) came as a sun-drenched piece pf psychedelic summer-pop, carried by a lush and charming piano melody and this special Tame Impala vibe which countless bands have been trying to copy over the past years but mostly failed. And why? Because Paker is just a really good songwriter that appears to be getting better and better with every release.
35. Kedr Livanskiy – 'Sky Kisses'
In a hard to define move the beloved Russian producer mixes house, techno, abstract electro with whispering pop moments, creating a tune that's as strange as it feels familiar. She lives in her own musical world by now and we are happy to get invited to it from time to time.
34. Whitney – 'Giving Up'
Julien Ehrlich and Max Kakacek make music that works for both extremes -warm summer nights and cold winter days. The effect remains the same as the harmonies of these gentlemen overshadow the lyrical bitterness that often appears in their music. So, in the end the song about giving up turns out to be actually quite uplifting.
33. Stella Donnelly – 'Old Man'
The most pleasant yet obvious warning against misogynistic old men of the year was delivered by Australian songwriter Stella Donnelly. Three and half minutes of 'Watch your mouth and hands, sir', performed with style and dignity. Hands down to this one.
32. Fat White Family – 'Feet'
After deciding to order their creative chaos a bit it might not surprise you that British psychedelic/ post-punkers Fat White Family are actually capable of delivering a proper pop single but here we go. Dramatic strings, a pumping beat and a pretty on-point production speak a language of their own.
31. Caribou – 'Home'
Old but gold, is one of those sayings that proves its accuracy over and over – and even better when you take something old and add some fresh spice to it. That is what Dan Snaith did to one of the long-forgotten soul classic of Gloria Barnes. He keeps the track's original vibe intact, turning the first new Caribou song on five years into a pleasant surprise.
30. Hatchie – 'Stay With Me'
The dream pop of the Australian artist always feels a bit like it's wrapped in cotton candy but you know how tempting this stuff can be. 'Stay With Me' sounds like a forgotten radio pop piece from the early 90s, delivering carefree yet really catchy tenderness.
29. Bat For Lashes – 'Jasmine'
Natasha Khan's "Lost Girls' concept album not only saw her return to form but also sparked some pretty underrated pop gems like the pumping song about Jasmine, a mysterious women with a even more mysterious past but one that definitely isn't afraid to kill if she has to.
28. Marika Hackman – 'Hand Solo'
Yes, there still is a lack of profound songs on female sexuality in the year 2019 and that makes Marika Hackman's honest approach to change that even more wonderful. Masturbation as a celebration of confidence and empowerment. Fuck yes!
27. Eliza Shaddad – 'Girls'
Eliza Shaddad's first new song of the year saw her return with a typical, little grainy, 90s guitar ballad appeal. Circling around a complicated relationship to a good friend of hers, the artist explained that it's basically "a call to people to reach out to each other" – something that her music always beautifully empowers and that's very much needed for everyone of us. We can't wait for more from her in 2020.
26. Wy – 'Swedish Summer'
Nobody delivers the line "Fucking baptise me and bless my soul" better than Wy singer Ebba. Greeting your own demons with a big fat grin isn't the worst thing to do and that's what makes their dream pop so relatable and captivating.
25. Lil Nas X – 'Old Town Road (Remix feat. Billy Ray Cyrus)'
This irresistible queer country/rap/autotune/pop bastard has done more to unite the USA this year than Donald Trump will do in his entire career. The catchiest hook of the year that made chart history and introduced a sparkling new character to the world of pop, one this world really needs in these chaotic times.
24. Lower Dens – 'Young Republicans'
What might sound like Jana Hunter's most glamorous approach to shiny 80s pop so far gets even more bizarre when you listen to its lyrics. Flesh-eating Republicans who hunt down their victims? No wonder radio stations in America didn't want to play this gem. But luckily we live in a world by now where we can make our own radio show, right?
23. Hot Chip – 'Hungry Child'
Coming with one of 2019's most hilarious music videos Hot Chip's comeback single after an almost four-year long break was also a musical return to form, delivering a hand-up house pop anthem that was just meant to be played loud. It makes you hungry… for life, dance music and Hot Chip. And it's been a while since we actually felt this way about these guys.
22. Alex Cameron – 'Miami Memory'
This man, this video, this massive piece of a song. Probably no other artist is capable of delivering a line like 'Eating your ass like an oyster' with dignity and respect like Alex Cameron does. Somewhere in its core the title-track of his latest album is an honest love song but you might miss this point considering the epic synhpop monster he built around it.
21. James Blake – 'Barefoot In The Park (feat. Rosalía)'
In a surprisingly optimistic and playful twist James Blake's joint venture with rising Spanish singer Rosalía turned out to be something we didn't expect from the British songwriter. It's a light-hearted and playful approach to his sound and it really suits him.
20. MIYNT – 'Stay On Your Mind'
The Stockholm-based artist quickly won our heart this year thanks to her soulful dream pop that always sounds like the musical equivalent of light shimmering on the water surface. And it also invites the listener to jump right into it.
19. Boy Harsher – 'Fate'
Boy Harsher's dark wave infected synthpop manages to combine the retro-loving blueprint of the past with a contemporary techno approach, creating sinister and twisted anti pop that lets you sink deeper and deeper into the hypnotic maelstrom the duo creates. And we freakin' love it!
18. Clairo – 'Bags'
Clairo's rise to bedroom pop stardom wouldn't have been possible without such profound tracks like the wonderful 'Bags'. It's the first song of her dealing with her own sexuality, describing a fantasy where she fell in love with a girl in the seat next to her while driving through Los Angeles in the nighttime. It might be the perfect anthem for tepid summer evenings and long car journeys. And maybe for falling in love with the person in the seat next to you.
17. Fontaines D.C. – 'Roy's Tune'
While the massive Fontaines D.C debut album 'Dogrel' will most likely be remembered by its furious post-punk energy it's the reflective ode to Roy that remains the heart and soul of the album. It's not specifically inspired by one person but rather works as an ode to Ireland, song from a mindset of frustration, depression, and a loss of innocence. That's the stuff great independent anthems are made of.
16. FKA Twigs – 'Cellophane'
FKA Twigs' musical return was a stunning testament of her artistic growth. 'Cellaphone' is a reflective, fragile yet powerful and cinematic anthem that gives her incredibly touching vocal performance all the space it needs to take this track to new heights. What a pleasant way to start a comeback.
15. Peggy Gou – 'Starry Night'
South Korean DJ superstar Peggy Gou manages to bring exotic joy back to house music, bridging the gap between Western and Eastern music as well as the one between pop and club music. 'Starry Night' was the much needed feel-good anthem we needed this summer and we're pretty sure it will continue to shine bright in the next year.
14. Lizzo – 'Juice'
She came out of nothing and her impact to the pop landscape can only be described as massive. Well, she's a big girl and she's proud to state that whenever she can and her music is bursting of confidence and self-esteem, making it too irresistible to not fall for it. She's got the juice and made the whole world addicted to it. Guess we're not done yet drinking from it.
13. Frank Ocean – 'In My Room'
In one of the first new songs since his iconic 'Blonde' album Frank Ocean delivers a grooving yet still quite honest piece of music that might appear a bit unspectacular at the beginning but creates a great intensity towards the end, especially when you listen to him singing about violent abuse. Or something else? It's upon us to fill these gaps.
12. Nilüfer Yanya – 'In My Head'
Embrace your craziness, dance with it and make a catchy song out of it. Nilüfer Yanya wrestles with the voices in her head and manages to turn them into one of 2019's catchiest indie rock anthems, showing that the genre isn't done at all with a talent like her.
11. Villagers – 'Summer's Song'
This season's most surprising summer hit charmingly captures the essence of all those gleaming warm days and nights with just the right amount of sweetness and hooks that we are longing for all throughout the year and it tingles our ears with such cheerful, yet at the same time yearning sentiment that leaves the listener with way more than a simple touch of summer vibes. And of course, Conor O'Brien's flugelhorn skills are also pretty wonderful.
10. The Murder Capital – 'Green And Blue'
Irish newcomers The Murder Capital mix the ugly desperation of British post-punk history with a certain epicness on this over six minute long ride. It slowly builds up a great tension, taking the listener hostage and never let him go until the last drum roll and the last guitar chord is delivered. What a musical exclamation mark… and a raised middle finger!
09. American Football – 'Silhouettes'
It feels as if American Football needed to leave pressure from their 2016 comeback album behind first to fully found their way in the here and now. Their entire third LP is a testament of strength and maturity but its stunning opening song underlines that attitude more than any other song. Carried by a wave of bells and vibraphone at the beginning the epic seven-minute long ride takes the listener through the fog into a new chapter by this band that just seems to getting better and better with age.
08. Vampire Weekend – 'Harmony Hall'
In a world that appears to be getting darker Ezra Koenig is eager to let some light in and fight the evil with positive vibes. 'Harmony Hall' takes the best from oldschool Vampire Weekend while adding lovely new experiments to their indie-pop formula. Lyrics like "Anger wants a voice, voices wanna sing. Singers harmonize till they can't hear anything" got a truly dismantling effect.
07. Strand Of Oaks – 'Weird Ways'
In truly weird ways music and his friends from My Morning Jacket saved Timothy Showalter from a hole he found himself after being creatively burned out following his last tour. The Strand Of Oaks mastermind fought his way back to life with this song playing a crucial role in the process. It documents the entire struggle but also shows a new musical confidence from the underrated songwriter. Blessed with a chorus that gets bigger and bigger with every repetition 'Weird Weys' turns in to a colossal stadium rock monster that really leaves the listener stunned.
06. Sharon Van Etten – 'Seventeen'
Addressing your younger self twenty years later feels like an appropriate thing to do and Sharon Van Etten managed to deliver an anthem that is both – confident and reflective at the same time. "I know what you're gonna be" she tells 17 year old Sharon who just moved to New York City back then and yes, we're more than happy how she turned out.
05. The National – 'Light Years'
There are many brilliant and surprising moments on 'I Am Easy To Find', The National's eighth studio album. It's an intense ride but if you can make it to the end you'll be awarded with a true gem in the form of the album's stunning closing track. Even for the band's already high standards "Light Years" is an outstanding testament of on-point simplicity and emotional purity. The fact that they are still capable of delivering such a song after almost twenty years speaks for them.
04. Bon Iver – 'Hey Ma'
Combining the best of old and new Bon Iver this song is another landmark in the evolution of Justin Vernon's project. Finally coming in terms with the group's arena-filling status Vernon is eager to let the experimental hunger of Bon Iver go hand in hand with his profound songwriting. 'Hey Ma' is a reflective and personal piece of music that comes with a larger-than-life chorus where you can literally see the stadium lights switching on before your inner eye. And it's totally okay by now.
03. Billie Eilish – 'Bad Guy'
And suddenly she was everywhere. Billie Eilish became the new hard-to-define role model for the Generation Z misfits. But that's just one aspect of the whole hype. There's also the sheer brilliancy of her production (crafted mainly by her and her brother Finneas) of these songs and the variety of musical genres and influences that go with that. She's not eighteen yet and already created her own distinguish musical brand. 'Bad Guy' might be this year's unusual pop smasher, considering its whispering, reduced goth techno-pop appearance. But genres don't matter anymore on the brink of this new decade which will most likely ruled by Billie Eilish and the countless young artists she's already inspiring. It's not the worst thing that could happen to pop, don't you agree?
02. Angel Olsen – 'Lark'
The rise of Angel Olsen into indie rock stardom finally gaining speed in 2019 and if you still don't believe us, please believe this masterpiece of a song. It feels as if her unique voice only now found the musical frame that highlights it best on a song like 'Lark' which comes with a massive cinematic wall of sound. It offers a dynamic that leaves you at the edge of your seat and it puts Olsen on top of the league, showing that emotional depth can indeed be delivered with gestures of grandeur without sounding pretentious.
01. Big Thief – 'Not'
It's not about what it is but about what it actually isn't. Lyrically it's the omission that makes Adrianne Lenker's vocal performance so intense. It's not the room, the spine tattoo or the food the addressed person consumes. It's something else but it's upon the listener to decide what exactly causes the inner conflict. Musically it's the rawness of the recording that underlines the unfiltered urgency of her pleading. Recorded in quick sessions after their album 'U.F.O.F.' (which turned into the equally brilliant 'Two Hands') there are almost no overdubs, no look perfection. There's a raw live recording feeling that especially unfolds its brilliancy in the second half of the track when Big Thief lose themselves in a playful and noisy jam that interprets the emotional chaos of the first half in a fulfilling instrumental way, leaving the listener both, satisfied and agitated. So, if you seek for an argument for the band's brilliancy this is now the finest one.
---
Of course, this list can't contain all the best songs of 2019 so we put a few extra ones that didn't make it into the Top 50 and compiled them all to one big Spotify playlist to recap the past months. Find it right here.