Don't forget to check out our 50 Best Songs of 2019 as well
50. Lucy Kruger & The Lost Boys –
'Sleeping Tapes For Some Girls'
Like a gentle ocean breeze in a warm summer night, Lucy Kruger & The Lost Boys' sophomore album slowly crawls down your spine. Sleeping Tapes for Some Girls is music for the quiet moments. For the moments when the mattress of your bed turns into a lilo gently floating far away from the reality on the waves of dream-rich sleep. Like a flower, the record slowly unfolds over the course of several listens. Unhurried, it will dance along, change, and grow with every note.
► Spotify / ► Apple Music / ► TIDAL
---
49. Weval – 'The Weight'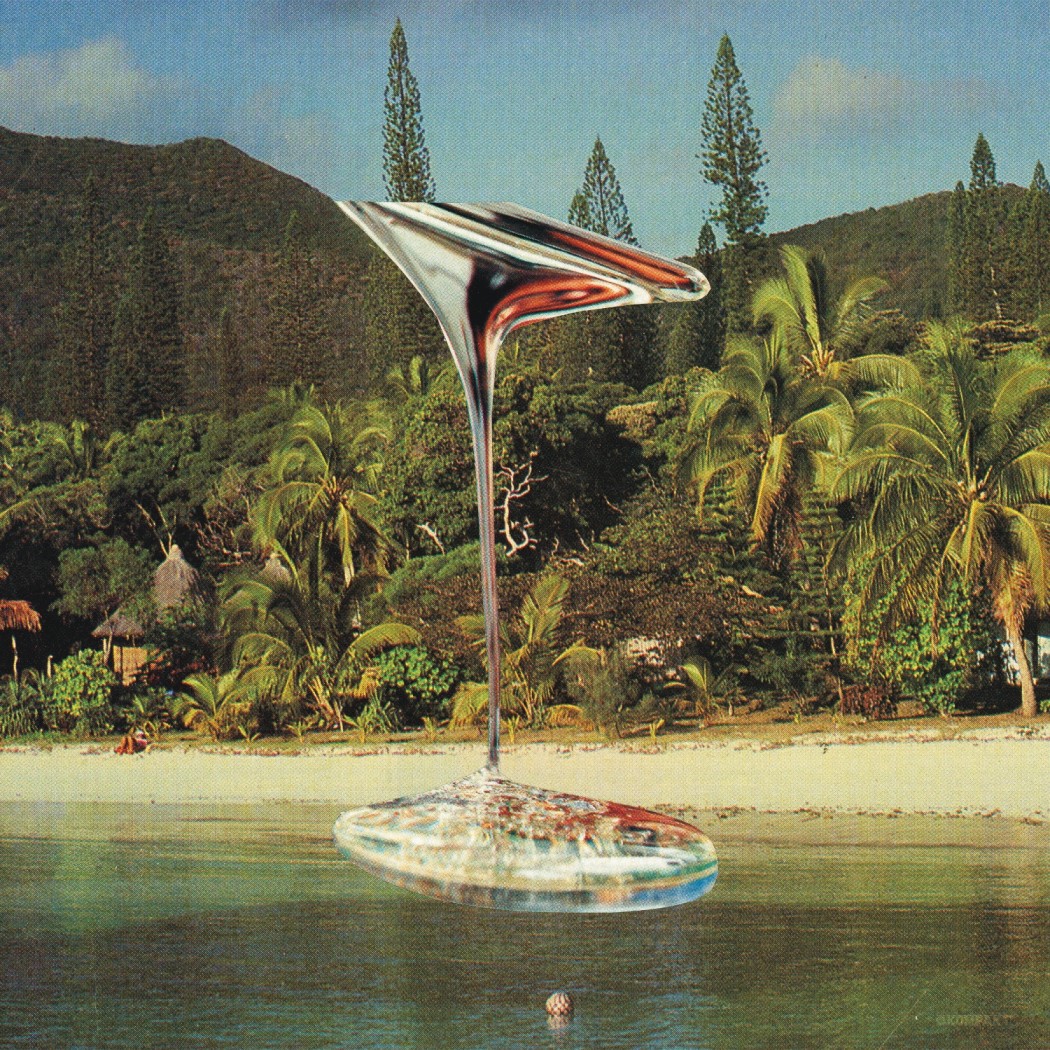 There's just a lot to discover on the second Weval record. The Weight is a rich and profound affair that is carried by a subtle and funky psychedelia that settles right between dusk and dawn, it appears. It's a record that works really great as one big whole experience you listen to from start to finish without interruption. Because slowly diving deeper into the sound is what makes it so good
► Spotify / ► Apple Music / ► TIDAL
---
48. Black Belt Eagle Scout – 'At The Party With My Brown Friends'
Black Belt Eagle Scout is not your next-door bird ranger, but the multi-instrumentalist Katherine Paul. Born and raised in an Indian reservation, Paul weaves her experiences and confrontations of being a minority into her music. Through pensive and minimalistic rock arrangements she expresses her hopes for the future of marginalized communities and confronts the listener with her personal and political sorrows via slow paced melodies and yearning vocals.
► Spotify / ► Apple Music / ► TIDAL
---
47. Friendly Fires – 'Infloresecent'
Friendly Fires were never a band for mellow moments, they want to celebrate life, dance and the glory days of late 80s and early 90s house pop culture in all it's shimmering beauty, even if that whole idea is sometimes simply overbooked. Inflorescent continues the slightly 'over-the-top'-notion of its previous work. After an eight-year long break Inflorescent became a colourful comeback that celebrates life, love and dance in stubborn yet really honest perfection.
► Spotify / ► Apple Music / ► TIDAL
---
46. Wy – 'Softie'
Dealing with imperfection and social anxiety have been driving forces behind the music of Wy from the very beginning. Their sophomore album Softie returns to the battlefield but the tables have turned. Wy are more confident than on their debut, their songs more sharpened. While the two Swedes can't erase their love for melancholic notions on Softie, there's a hopeful optimism that shines through this time.
► Spotify / ► Apple Music / ► TIDAL
---
45. Black Marble – 'Bigger Than Life'
Black Marble's third studio album stands under the impression the singer Chris Stewart collected when he relocated from New York all the way to LA. Inspired by the new setting and the new conditions of life he found in California, the album Bigger Than Life captures those sentiments with catchy synth-arrangements. Conveying the ambiguity between the sunny vibes of the town and the chaotic star struck scene, Stewart responds to the cacophony of modern living with this musical outpouring. Bigger Than Life bears many opposites, but one thing is clear; it is a pop-minded ode to the artist's newly found hometown.
► Spotify / ► Apple Music / ► TIDAL
---
44. Nilüfer Yanya – 'Miss Universe'
Miss Universe is an incredibly strong debut album and proves that Nilüfer Yanya has the rare talent of taking out bits and pieces from divers genres but creating something truly original. The seventeen track long album is a delight from beginning to end, and will make you want to continue with Phase Two of her WWAY Health concept immediately.
► Spotify / ► Apple Music / ► TIDAL
---
43. Devendra Banhart – 'Ma'
The gentle, intimate storytelling is paired with a melodic simplicity that feels minimalistic and leisurely throughout the whole album and still the songs's beauty is accompanied by gorgeous instrumentation like strings woodwinds and brass that emphasize Devendra Banhart's ability as a songwriter making the album drift more and more into a kind of chamber pop atmosphere. Unagitated on the surface for the most part, but revealing a remarkable eloquence and sense for aesthetics and longing underneath that closely whispers into the listener's ears.
► Spotify / ► Apple Music / ► TIDAL
---
42. Ilgen-Nur – 'Power Nap'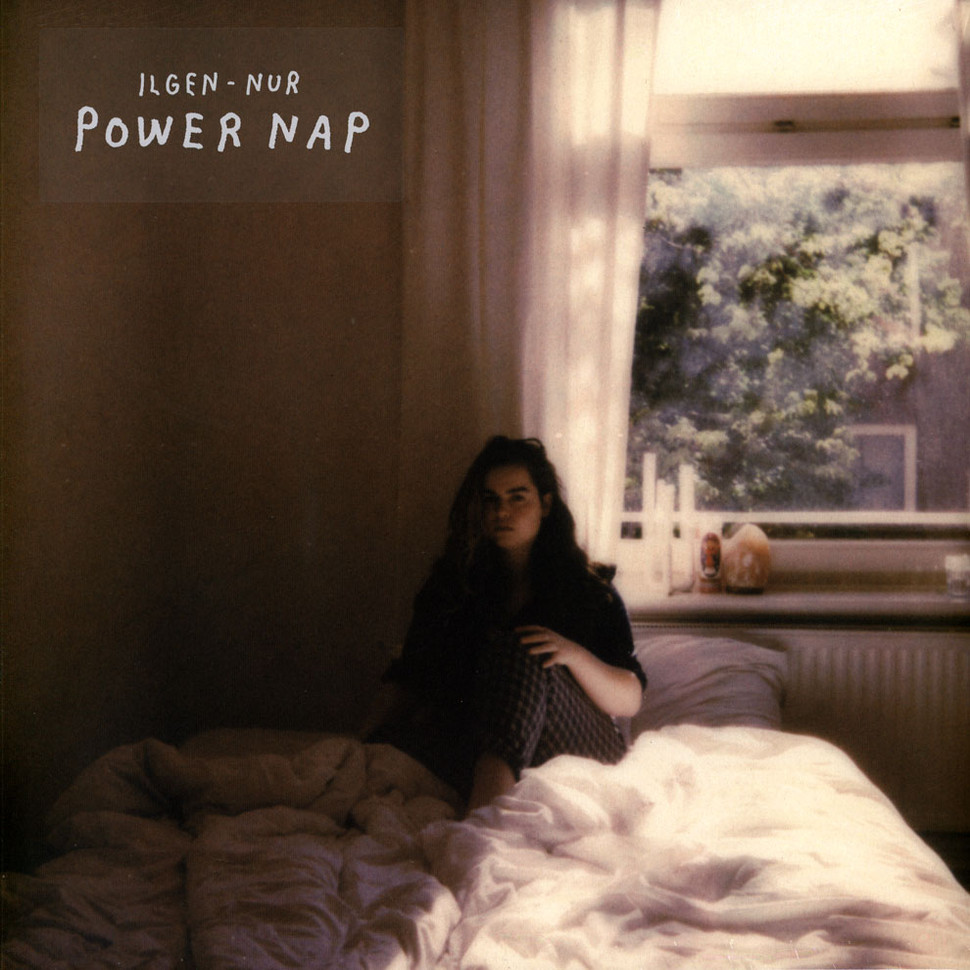 Slacker is probably the word that's most associated with German indie pop artist Ilgen-Nur: Either she's Germany's new slacker princess, a slacker queen even, or her music is described as slacker indie rock. Slacker rather seems like a façade or maybe a facet which crumbles as the sadness turns into rage on You're a Mess ('You break my heart, I'll break your spine') before the record ends with the quiet piano ballad Deep Thoughts. Power Nap is a very diverse and unique record that can't and shouldn't be subsumed under one word. It's a pretty intense debut album.
► Spotify / ► Apple Music / ► TIDAL
---
41. Thom Yorke – 'ANIMA'
Thom Yorke's third solo album comes along as the most profound, eerie sounding collection of songs so far from the front man of Oxford's finest rock band. The title Anima, based on Carl Gustav Jung's bilateral concept of the soul Anima and Animus, hints to this album's topics of the unconscious, hopes and fears, dreams, nightmares and dealing with urban life's anxiety. Nigel Godrich and Yorke created a synthisizer-fueled panorama of inner landscapes, yielding sounds and notions of a low flying panic attack in a public transportation vehicle packed with commuters.

► Spotify / ► Apple Music / ► TIDAL
---
40. Elbow – 'Giants Of All Sizes'
in the age of Brexit even Elbow have the right to be pissed … about their country, the politicians and the people who fail to stand up for the good. But of course, the Mancunians wouldn't dare to record an angry punk record, they pack their frustration in musical beauty. In all this chaos, all this hostility and all this uncertainty there is still hope for all of us. And there are not many bands like Elbow who are so precisely capable of transporting exactly this feeling. Their discography remains flawless with Giants Of All Sizes, making them one of the few remaining constants of musical quality in this crumbling empire.
► Spotify / ► Apple Music / ► TIDAL
---
39. Lower Dens – 'The Competition'
Lower Dens were always good in creating catchy indie tunes but The Competition takes an even bigger step towards shiny pop and especially its combination of politically and emotionally charged lyrics with slick production makes it such a listening pleasure. The Competition longs to connect the audience, using decades of Western pop influences to make its message more easily accessible. It's a thoughtful yet very entertaining record and that's a rare thing to say about a pop album, isn't it?
► Spotify / ► Apple Music / ► TIDAL
---
38. Apparat – 'LP5'
It took Sascha Ring almost twenty years to get himself into a position where his abstract idea of electronic art pop is fully embraced by fans and critics all over Germany and beyond. This album's not aiming for big crowds and huge festival stages, it's a personal record that allows Ring to play with sounds, structures and emotions by his own rules. It partly feels as if the new Apparat album is a dark-twisted take on chamber synthpop that prefers an intoxicated intimacy over the obvious hits.
► Spotify / ► Apple Music / ► TIDAL
---
37. Vagabon – 'Vagabon'
With the shift in songwriting style the music if Vagabon changed and so her sophomore LP Vagabon is an accumulation of analog and digital synth-lines, layered vocals, and an overall newly gained musical confidence, as well as, maturity. The album greatly, as it is an exploration of different realities and characters Lætitia Tamko has undergone throughout her live. It presents a different side of her (musical) character and courage for experimentation.
► Spotify / ► Apple Music / ► TIDAL
---
36. Whitney – 'Forever Turned Around'
Whitney can still rely on the same foundation of their successful debut, but without simply warming over the essence of it all for their sophomore album. Forever Turned Around smoothly attempts to process all of that – the changes and perceptions as well as the realizations. Once more, the hopeful elements seem to outweigh any sort of sad connotations. Whitney gently approach their feelings and their views on relationships, sharing their stories with such empathy that make us believe whatever challenges life has in store for us, we will somehow be able to manage them.
► Spotify / ► Apple Music / ► TIDAL
---
35. Robag Wruhme – 'Venq Tolep'
What makes Robag Wruhme's sound so unique in the field of electronic music are not just certain trademark sounds and returning elements but also the complexity that is sensible within this apparent easiness. Sounds are bubbling everywhere, surprising samples and elements are happening in the background, inviting the listener to discover a lot of love within each element. With this eloquent elegance Robag Wruhme simply underlines what I've been saying for years: He is a truly unique figure in the world of electronic music and maybe one of the best producers the scene has to offer right now.
► Spotify / ► Apple Music / ► TIDAL
---
34. James Blake – 'Assume Form'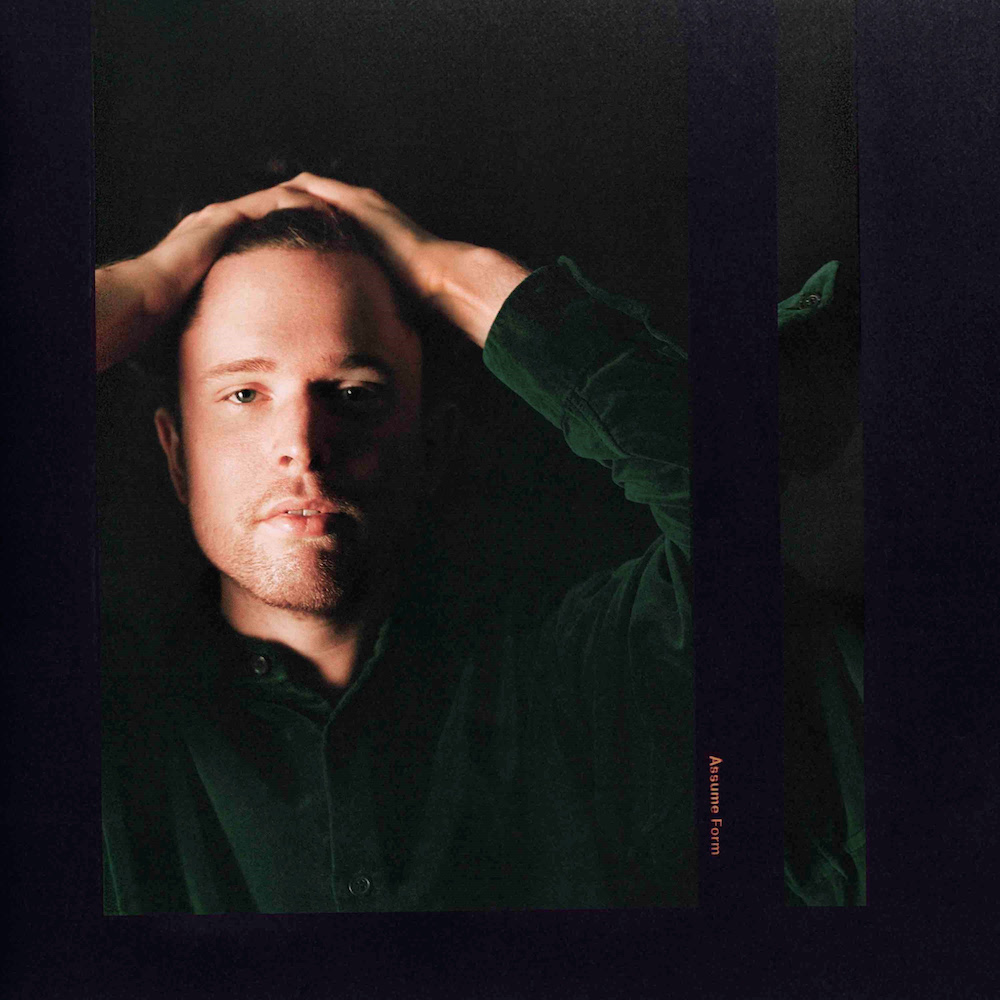 James Blake's latest musical effort sees the British songwriter and producer lifting the veil off his trademark introspective and melancholic insights of post-dubstep-electronica to invite more light as well as textures into his work this time around. The new songs still radiate an overall intimate vibe, but Blake is clearly taking another step forward in allowing himself and therefore his music to become much more accessible and even uplifting at times.
► Spotify / ► Apple Music / ► TIDAL
---
33. Marika Hackman – 'Any Human Friend'
As a women and a part of the LGBTQ+ community in an industry which has lacked representation for a long time, Marika Hackman has made visibility her goal. The lyrics give an intimate insight into what moves the artist by discussing all aspects of love and intimacy in detail. The outstandingly courageous record fits well into the current rise of many queer women in the music industry. But also musically, it is a work of finesse. Any Human Friend is a cocky, confident, and playful record coming from a singer who has taken on an important role by inspiring many others.
► Spotify / ► Apple Music / ► TIDAL
---
32. Boy Harsher – 'Careful'
Even though the album embraces the darkness Boy Harsher channeled on their previous work, it also embraces the light. On Careful they show us broader influences that don't just emerge from the dark wave or (post) punk spectrum, as they also include pop references. Taken en masse, this is an album that won't just embrace those fans, but also newcomers to the Boy Harsher phenomena.
► Spotify / ► Apple Music / ► TIDAL
---
31. Suzan Köcher's Suprafon – 'Suprafon'
Named after the Czech record label Suprafon, Suzan Köcher and her band dedicated more than just that to the country. The entire LP represents the nostalgia of once glamorous beauty that came to weather. In the same manner, Suzan Köcher's musical style evokes sepia-colored throwbacks to another century. Her unique exploration of retro psychedelica, reverbed synths, and acoustic guitar, shape a very distinguished musical image.
► Spotify / ► Apple Music / ► TIDAL
---
30. Vampire Weekend – 'Father Of The Bride'
Father Of The Bride is full of questions like this, lines left open to approach at multiple angles. There are books, like Ian MacDonald's Revolution In The Head on the Beatles, that explore a band's work by writing a biography for every song. It kind of feels like, more than an review, Father Of The Bride needs something along those lines to make proper sense of it. The comeback LP of Vampire Weekend is a deep album, and after a week in its company we still feel like we're in the small talk stage with it. But hey, it's been fun to dig into, and we're sure it'll be fun for you too.
► Spotify / ► Apple Music / ► TIDAL
---
29. Lizzo – 'Cuz I Love You'
Although Cuz I Love You is already Lizzo's third full-length but it does feel as if took a moment for all the stars to line up and gave that big girl the big momentum she deserves. Lizzo's third album is a testament of confidence, independency and artistic stubbornness. She carries this album with her shear presence, delivering some of 2019's catchiest pop tunes so far. The message, the music, the melodies – everything comes together to celebrate life as one big party to show the haters who really got the juice here.
► Spotify / ► Apple Music / ► TIDAL
---
28. FKA Twigs – 'Magdalene'
Magdalene is a conceptual piece of art that unifies everything a great record should include: hope and sorrow, catchy and experimental melodies, varied vocals and a well-conceived production and realization. FKA Twigs is one of those groundbreaking artists of our time that will clearly be remembered in future decades, as her music works is innovative and is fallen out of time.
► Spotify / ► Apple Music / ► TIDAL
---
27. Girl Band – 'The Talkies'
A record that sounds like all your worst nightmares coming back to haunt you after a two-year hiatus. While its a stretch to call this at times distressing piece of music "enjoyable", it is as thrilling as an expertly paced horror film, and it is a pleasure to have Girl Band back. This is, without doubt, one of 2019's most intense listening experience and a challenge on all levels. But one that can be quite enjoyable in the end.
► Spotify / ► Apple Music / ► TIDAL
---
26. Solange – 'When I Get Home'
The slow but steady shapening of Solange's musical cosmos is a fascinating thing to experience as it invites the listener to see her artistic vision grow into something more profound and sensual with every new release. More than on the praised A Seat At The Table the artist's fourth album unravels gut-wrenching and soulful contemporary R&B in which the songs are the core of the emotional weight, unravelling experimental, jazz-infected tenderness that bridges the gaps between traditional and futuristic, between mainstream and underground. Nobody understands soul in the 21st century as wonderful as Solange does.
► Spotify / ► Apple Music / ► TIDAL
---
25. Michael Kiwanuka – 'KIWANUKA'
On his self-tited third album Michael Kiwanuka
shows the new found confidence this beautifully textured album bears inside and most of all a much more visible certainty of having made personal progress without neglecting his Ugandan roots. The album unfolds a personal, yet also very universal story and truth that we are eager to see developing further in the future.
► Spotify / ► Apple Music / ► TIDAL
---
24. Better Oblivion Community Center – 'Better Oblivion Community Center'
The collaborative work of singer-songwriter touchstone Conor Oberst and the brilliance of Phoebe Bridgers offers an insight into the two musicians exploring the troubles in life with a remarkable sensitivity and a great deal of intuition. They fuel each other's songwriting and vocal performances in a remarkable way which makes their debut album hopefully only the stepping stone of what we can expect from them in the future.
► Spotify / ► Apple Music / ► TIDAL
---
23. Bat For Lashes – 'Lost Girls'
Natasha Khan's, aka Bat For Lashes, fourth solo record came from a rather unique source of inspiration. As a student of film the English musician has dabbled in the horror movie genre writing a script for a vampire flick. The nocturnal energies and the character and story formation are the spark behind Lost Girls. 80s-tinged the record conveys the tension of riding through neon lit streets of LA at night and draw from retro-synth-heavy pop elements. It reflects on those inspirations from the 80s perfectly and fuses them with her narrative lyrics and cinematic musical dramaturgy.
► Spotify / ► Apple Music / ► TIDAL
---
22. (Sandy) Alex G – 'House Of Sugar'
Within 12 songs (Sandy) Alex G aka Alexander Giannascoli proves how diverse and manifold modern songwriting can be. With its weirdo mixture of ballads, hyperpop and slacker anthems, House Of Sugar is the perfect album for (Sandy) Alex G ultras and new followes of the growing cult. With both melancholic and distorting vibes, it is also the perfect album for the upcoming darker months.
► Spotify / ► Apple Music / ► TIDAL
---
21. Slowthai – 'Nothing Great About Britain'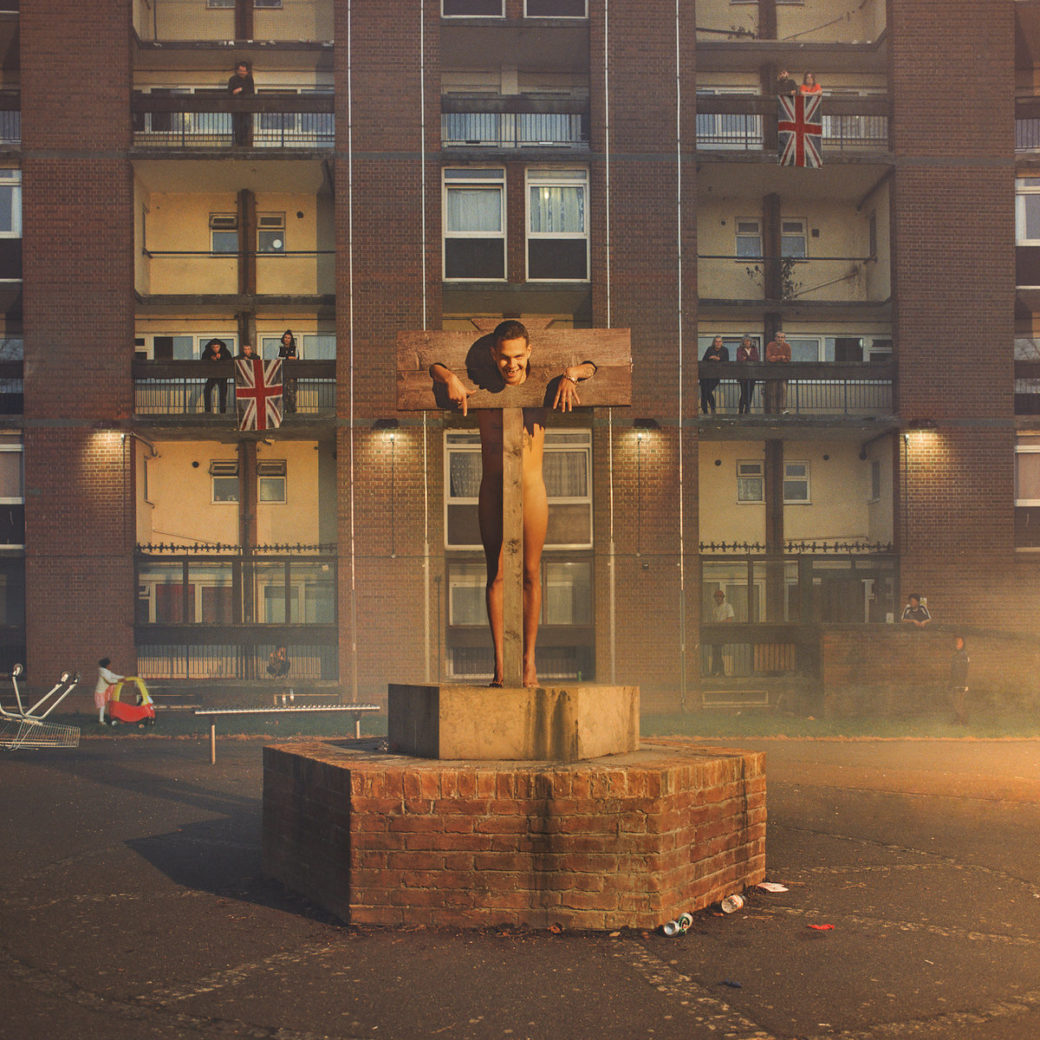 This 11-track album is a mix of the political anxiety, that worries the UK's youth. It's a melting pot of rap, grime, garage, dubstep and even punk. Slowthai doesn't bother about conventions and already has an outburst of profanity hinted at the royal family on the title track. Nothing Great About Britain is a coherent and grim portrayal of Britain's state-of-the-nation. While it isn't all grime here, it's the best example of what happens, when not 'just' Dizzee Rascal blends into your socialization as a MC, but also Radiohead, Oasis and Portishead.

► Spotify / ► Apple Music / ► TIDAL
---
20. Trentemøller – 'Obverse'
Created under the premise of not performing it live at all the tracks of Trentemøller's new album seem to just go with the flow, inviting the listener to expect the unexpected, even for his standards. Flickering sounds, surprising build-ups, distorted noises, unexpected twists and a partly for him surprisingly spare musical surrounding make Obverse the most challenging but also fascinating Trentemøller release so far. By liberating his music from conventional structures the Dane created something more subtle and intuitive, inviting the listener to dive even deeper into this dark world he carefully built up over the past years.
► Spotify / ► Apple Music / ► TIDAL
---
19. Alice Phoebe Lou – 'Paper Castles'
An album that sounds like weightless floating through space with some heavier asteroids crossing the way. Alice Phoebe Lou's second full-length Paper Castles is again an independently released record that shows her artistic value and her strength to do her very own thing. Lyrically it can be heavy but then again the music isn't at all. This combination of heaviness and easiness, of difficult themes and light melodies, is exactly what makes the young lady's sound interesting and outstanding.
► Spotify / ► Apple Music / ► TIDAL
---
18. DIIV – 'Deceiver'
DIIV ditched their flufiness and indie charm for a darker, more complex vibe. Deceiver is the first record not produced by the band, but by Sonny DiPerri who previously produced for My Bloody Valentine and you can sense that wider, almost monumental sound immediately. There's no proper 'hits' or standout songs on this album, but don't let that hinder you from discovering Deceiver. DIIV deliver a fulfilling sonic journey through addiction, recovery and sobriety.
► Spotify / ► Apple Music / ► TIDAL
---
17. Big Thief – 'Two Hands'
Only a few months later after their first album – a delicately layered and airy work which you'll find later in the list as well – which featured some of the band's best songs to date adding to an already impressive back catalogue Big Thief simply released another one.  Two Hands is an album that stands toe-to-toe in terms of quality as their May release, though sonically and physically is quite distinct. All in all its raw quality shows why they might be the most important act to come out of the latter half of this decade.
► Spotify / ► Apple Music / ► TIDAL
---
16. The Murder Capital – 'When I Have Fears'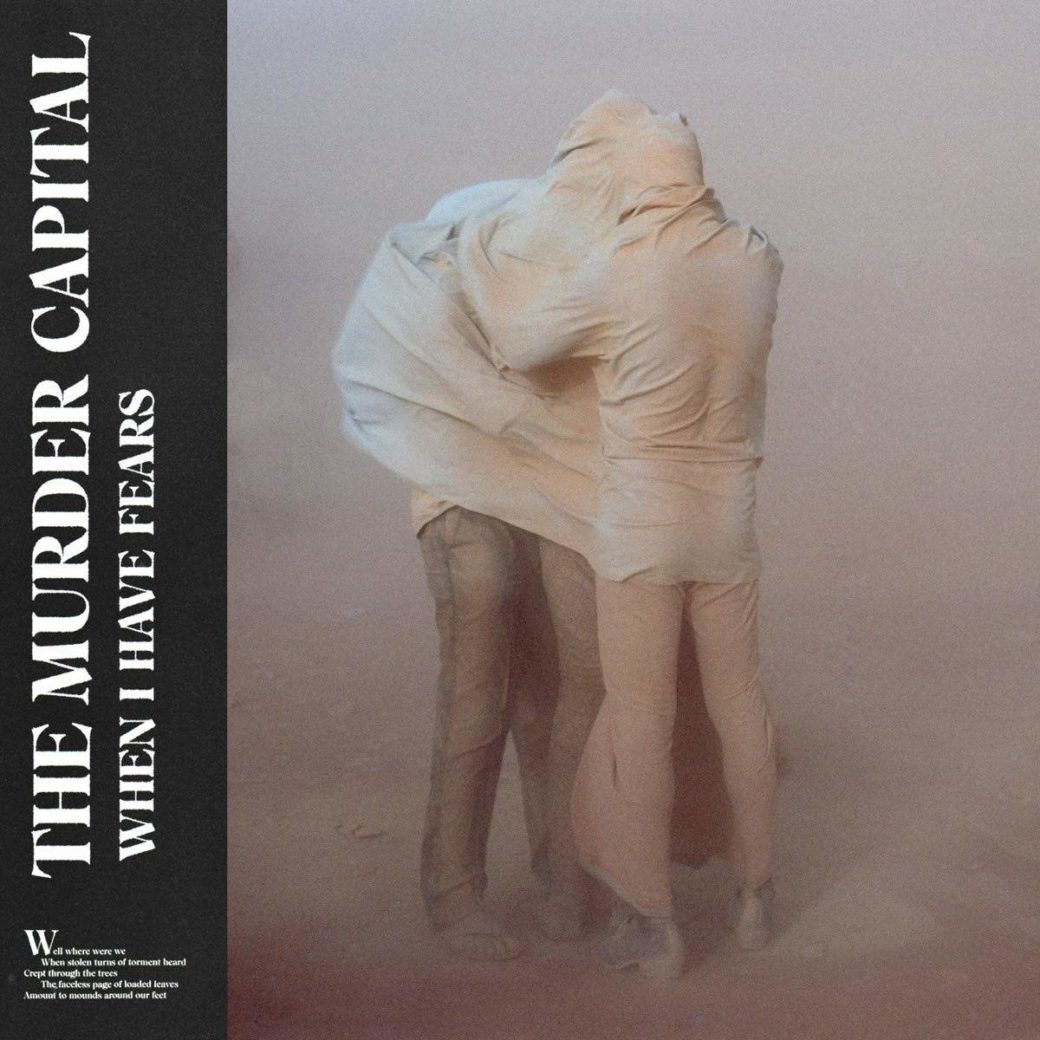 When I Have Fears is an intense right into despair and desolation, carried by a band that's bursting of energy and adventurous energy. Every note on that rollercoaster ride towards the heart of darkness shows the group's skills and playfulness, making it a pretty impressive first release. The Murder Capital unleash an existential affair, a raw diamond that instantly catapults the lads into the first class of exciting new post-punk bands hailing from Post-Brexit Britain.
► Spotify / ► Apple Music / ► TIDAL
---
15. Black Midi – 'Schlagenheim'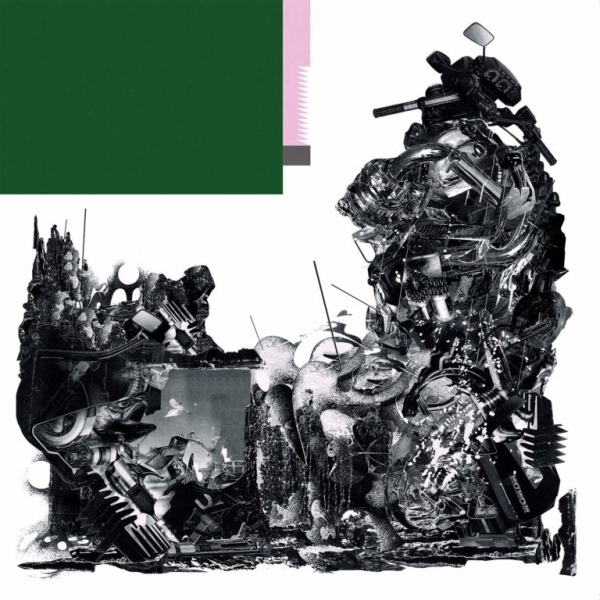 Black Midi seem more tamed on their debut Schlangenheim than in their notorious live shows, yet they still serve heavy free improvisation. It is not an album for those that seek choruses, but rather for those that enjoy blaring noise and fast guitar riffs. They don't want to be pinned down to a certain genre, and its certainly hard to do so, as their energetic improvisations can move from style to style in sometimes just one track. It might work best listened as a whole without skipping and even months later there's plenty to be discovered on it. It's definitely one of 2019's most adventurous releases.

► Spotify / ► Apple Music / ► TIDAL
---
14. Clairo – 'Immunity'
With a webcam video set in her bedroom called Pretty Girl, Clairo quickly became a YouTube sensation – with just 17. Two years later, Claire Cottrill finally releases her first full-length album. Immunity lets Clairo prove that she can make genuine pop music that will last longer than a click on youtube. And that despite Reddit users branding her an 'industry plant' because of her father working in marketing. Immunity is an ode to modern teenage love – whether it's queer or not.
► Spotify / ► Apple Music / ► TIDAL
---
13. Jessica Pratt – 'Quiet Signs'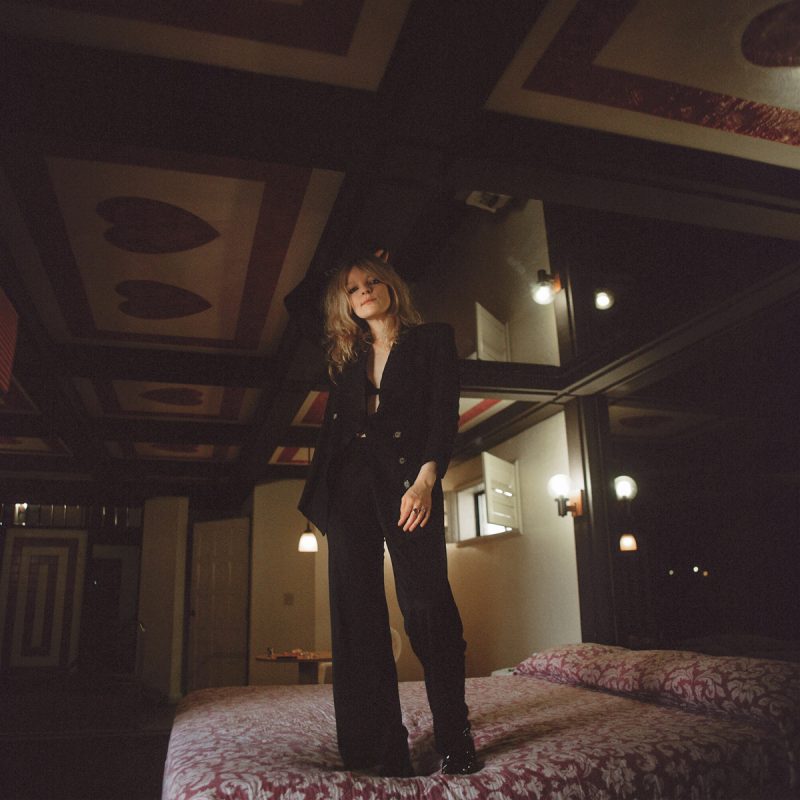 A record that sounds like intimacy through a vintage filter. On Quiet Signs Jessica Pratt creates a kind of intimacy, that arises, when the listener had secretly slipped into an empty concert hall to catch a glimpse of the enchanting and beguiling singer. Her strength is to microscopically magnify the small details that are hidden from a noisy world and make it hearable for us, although the calmness and quietness of her songs require a very attentive listening. It's her most direct work of lightness and loneliness to date.
► Spotify / ► Apple Music / ► TIDAL
---
12. American Football – 'LP 3'
The masters of "emo" and math-rock re-inventing themselves once again. The band have pushed beyond the sound that defined their debut masterpiece LP1, turning to Shoegaze to create the follow-up it truly deserves. These songs work on everything that's great about American Football: the jazz-influenced time signatures and drumming, the duelling guitars that tenderly touch upon everything here, Mike Kinsella's profound, confessional lyrics and ever-increasing strength as a vocalist. LP3 truly re-ignites the passion for this band so many heartbroken people hold.
► Spotify / ► Apple Music / ► TIDAL
---
11. Lana Del Rey – 'Norman Fucking Roswell'
With Norman Fucking Rockwell, there is no doubt the crowd will follow Lana Del Rey one more time. The 14-tracks-long record is filled with melancholic anthems about love, loss, but also hope. By now we are not even interested anymore if the stories told in the songs are personal or imagined. Lana Del Rey stays a mystique figure, a musical illustration for a zeitgeist we all want to dive in for a moment. It is an album about love, packed in warm melodies and varying in its style, making it another impressive masterpiece in  her discography.
► Spotify / ► Apple Music / ► TIDAL
---
10. Kae Tempest – 'The Book Of Traps And Lessons'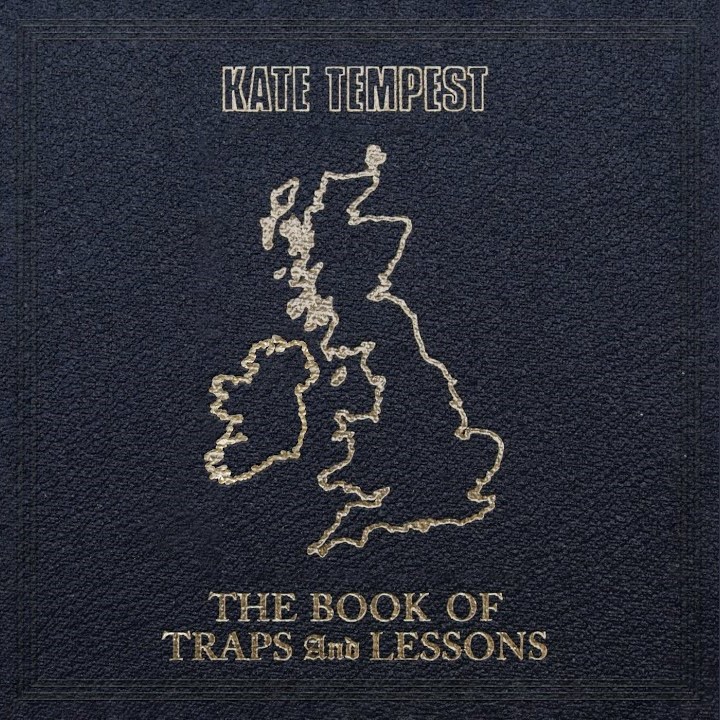 Freeing the words from their service to the music, Kae Tempest almost completely refrains form spicing up their songs with juicy beats. Instead, their voice and their words get the complete focus and attention. For any other artist this would be a risky mission but for this poet is seems the only right way to go. Kae's passionate presentation of sharp and hard-hitting lyrics only gets more intense by minimalizing the instrumentation. Nothing escapes the writer's burning gaze as they let it flicker upon society, politics, and stereotypes.
► Spotify / ► Apple Music / ► TIDAL
---
09. Fontaines D.C. – 'Dogrel'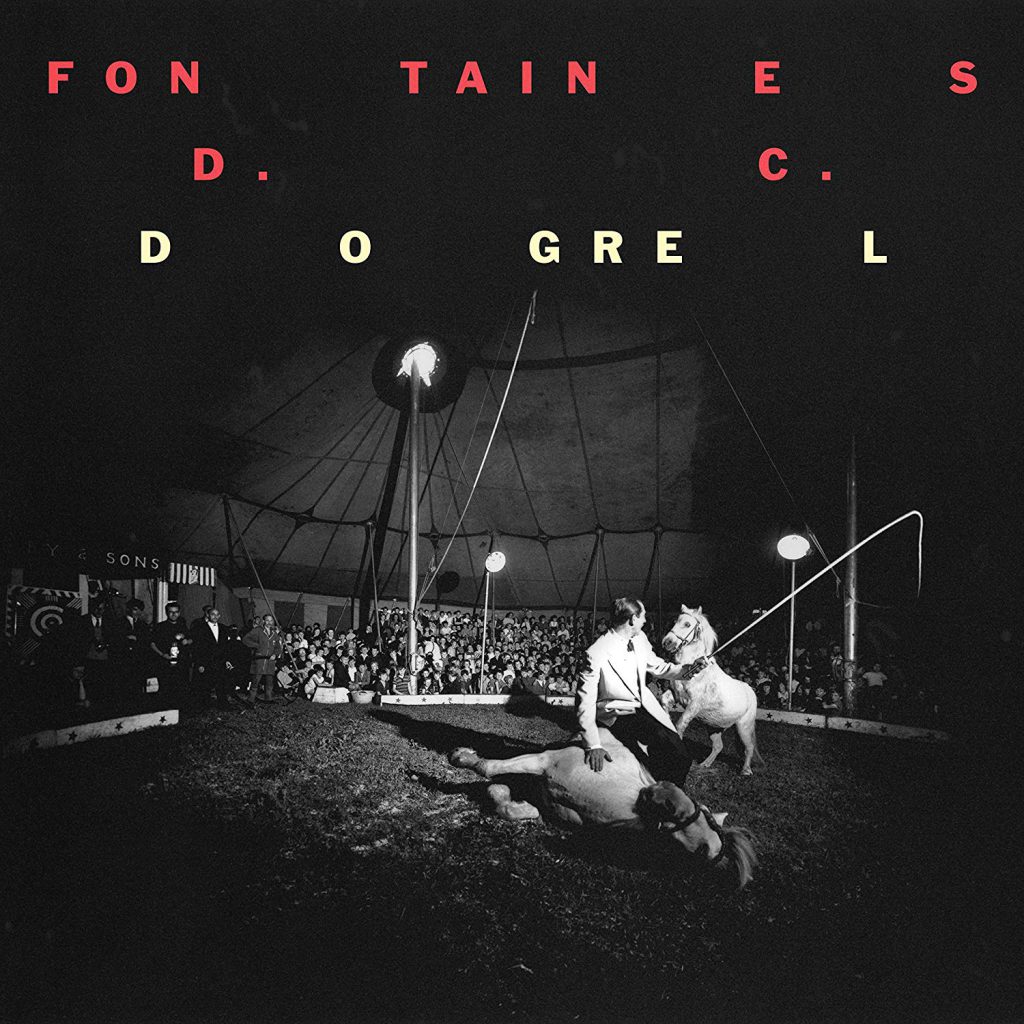 There's quite quite a lot going on on the Fontaines D.C. debut, especially in the recent wave of bands referring to the late 70s/ early 80s post-punk sound. And even though the comparison to more contemporary bands like IDLES and Shame lie on hand, it wouldn't be fair to just nail the sound of the five-piece band from Dublin down to that. Fontaines D.C.'s post-punk works on a more subtle level. Dogrel, that for its maturity doesn't sound like a debut, keeps up with the genre fellows by finding a very own melodic and indie infected way of expressing a modern post-punk sound.
► Spotify / ► Apple Music / ► TIDAL
---
08. Foals – 'Everything Not Saved Will Be Lost Part 1'
You can't talk about one part of Everything Not Saved Will Be Lost without mentioning the other, still Foals' first full-length of the year offers the more wholesame and diverse listening experience and it can perfectly stand on its own mighty feet. On it, the Brits deliver an ambitious outburst of monstrous rock and roll for the apocalypse. It's dark, it's intense but also catchy and emotional. This record is a lot of things indeed and being a testament of one of the world's most adventurous bands right now is just on of them.
► Spotify / ► Apple Music / ► TIDAL
---
07. Sharon Van Etten – 'Remind Me Tomorrow'
On Remind Me Tomorrow Sharon Van Etten moved away from the gothic Americana girl-and-guitar theme onto darker and edgier vibes. She traded the guitar for a vintage synth, an organ and an electronic drum kit, yet her vocals still convey the trademark shiver-causing honesty but have moved away from personal confessions to more storytelling songs. The record proves that she has grown personally and musically during the past four years. The visually evocative lyrics make this album an interesting and highly personal listen, while the melodies smoothly shift and change on each track, but somehow always find their way back into the core rhythm of the song.
► Spotify / ► Apple Music / ► TIDAL
---
06. Bon Iver – 'i,i'
Finally embracing their superstar status Justin Vernon approaches Bon Iver with more confidence and determination on the band's fourth full-length. Musically that means the band refrains from using too much effects and weird electronics. Yet, Bon Iver keep up their playfulness and do not let it LP take a boring turn. Like puzzle pieces making one whole, they combined the best elements from former records to create a coherent and impressive work.  i,i is a record about growing up, about reflecting yourself, your identity, and your role in the community. It's about feeling connected to yourself and everyone around you and another marvellous testament of their qualities.
► Spotify / ► Apple Music / ► TIDAL
---
05. Billie Eilish – 'When We All Fall Asleep, Where Do We Go'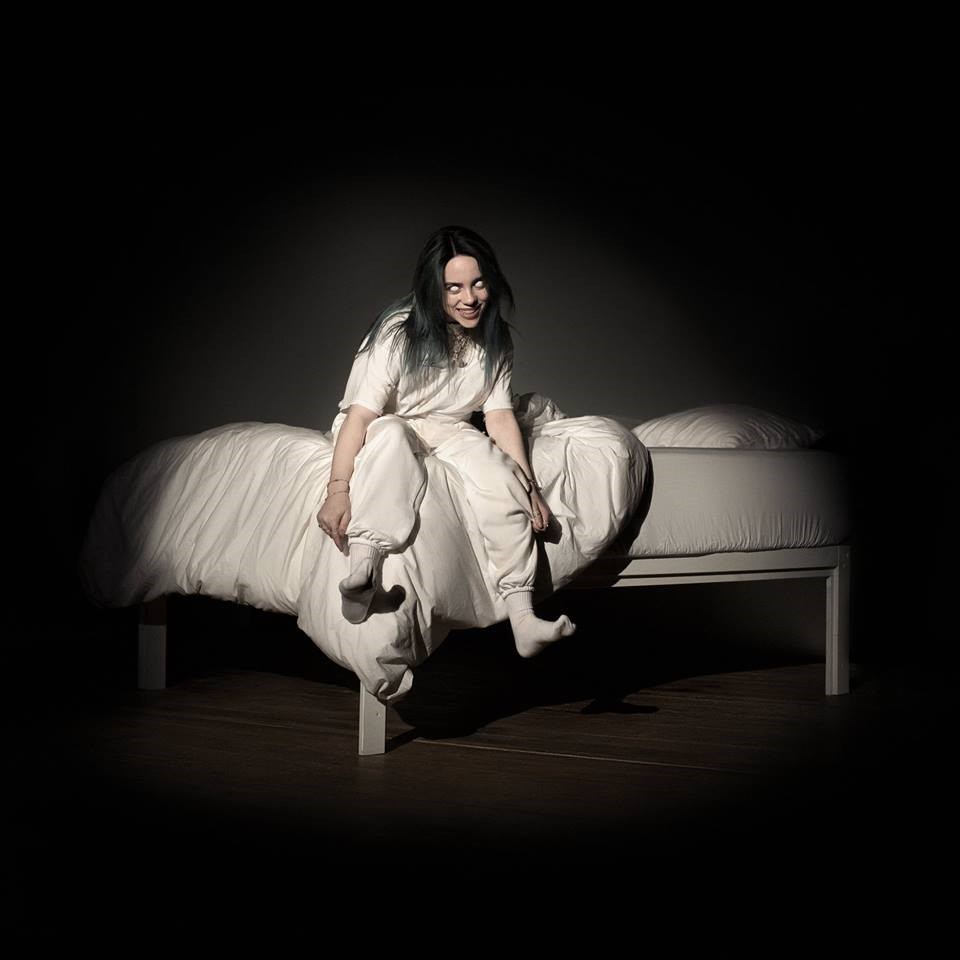 In the sound of 2019's biggest shooting star anxiety meets darkened dancefloor anthems and emotional fragility clashes with stubborn determination. Billie Eilish is a pop star for the here and now and so is this record which isn't even trying to decide which path it wants to take musically. The topics she addresses in these songs aren't just all heartbreak and unrequited love, but also anxiety and dark thoughts. It's existential, unpredictable, experimental yet also pretty catchy from time to time. If that's how the future of pop sounds we now actually have a reason to be optimistic about the next decade.
► Spotify / ► Apple Music / ► TIDAL
---
04. Nick Cave & The Bad Seeds – 'Ghosteen'
It still is impossible to approach a new Nick Cave-record without thinking about the death of his son Arthur back in 2015. Although Cave has gone through a lot before and is one of the outstanding figures of rock music these days, one is bewildered by the question if and how even someone like him can endure something like that. Ghosteen is another chapter of the artis's grief. At the same time, it is probably the most unlikely-sounding record The Bad Seeds ever recorded. Nick Cave is transcending musicianship these days. He always has been. But the way he deals with fame, image, public sense of entitlement and the ever-complicated balance between personal and artistic life right now is just outstanding.
► Spotify / ► Apple Music / ► TIDAL
---
03. Big Thief – 'U.F.O.F'
U.F.O.F takes on a brooding, darker tone even for an already "big mood" band as Big Thief. The record got this hypnotic pull that really captures the listener, making it sound like a trip into a mythological forest, inhabited by ghosts, ghouls, aliens and beasts. It's intense, raw, yet playful and surprising. Adrianne Lenker's songs are the heart and soul of this emotional rollecoaster that also delivers enough playful moments to succeed on the musical side as well. With U.F.O.F, Big Thief should and will be considered the heir apparent to Radiohead, such is the might of their music which gets its epicness from the sheer amount of intimacy and honesty.
► Spotify / ► Apple Music / ► TIDAL
---
02. Angel Olsen – 'All Mirrors'
On All Mirrors, the quiet, almost physical loneliness of Angel Olsen interwoven with moments of emotional excess. This balance is held within tracks but also over the course of the eleven songs. Angel Olsen's not just singing these songs. You can sense that All Mirrors is a very personal affair. But the way that Olsen masterfully crafted it elevates this album: It's a journey through heartbreak, the constant reflection that it fuels and the many ways how, in the end, it changes and not changes you – "all of my past repeating". The most beautiful thing about this maginificent record is, though: It still feels hopeful in every second.
► Spotify / ► Apple Music / ► TIDAL
---
01. The National – 'I Am Easy To Find'
Critics and commentators often compared The National's music to the score of a low-budget American comedy-drama film, and now, almost as an in-joke, it actually exists, thanks to director Mike Mills (watch the film below if you like). The wide-scope ambition in creating an accompanying film to a new album, along with alternate-takes and remixes of the album's tracks, is consistent with The National's mood on I Am Easy To Find, however.
This is their longest, most intricate-yet-subtle record yet, following on from the break in expectations Sleep Well Beast semi-successfully delivered. Where its predecessor attempted to inject life into the music of the indie verterans via the help of electronics, I Am Easy To Find allows room through orchestration and a wide array of female voices (such as Sharon Van Etten, amongst others) that create a dialogue and shift of focus away from Matt Berninger. The result is breathtaking and turns The National almost into a new band without losing their well-known strengths. Their surprising eighth album sees a move away from the constant race to the top, leading to a much deeper listening experience. Delivering your strongest work after twenty years in the industry? We can't think of many groups in modern history that achieved this.
► Spotify / ► Apple Music / ► TIDAL
---
You want more? Find a full playlist with NBHAP's favourite 75 songs of 2019 right here on Spotify: