50. Tara Nome Doyle – 'Down With You'
What a way to launch a career! The still pretty much unknown Berlin-based artist delivered one of this year's most tempting little pop gems. 'Down With You' is a nocturnal and sensual affair that mixes a soulful vocal performance with a certain trip hop vibe. Needless to say that 2019 got big plans for the young lady.
49. Laura Gibson – 'Tenderness'
You haven't known love until you got destroyed by it. Once again the American songwriter lets the weight of the words sound so easy and wonderful that you can't stop listening to it. Especially those string arrangements are just destined to send shivers down your spine.
48. Odd Beholder – 'Loneliness'
Oh sweet, sweet loneliness. Sometimes you are wonderful, sometimes you're the worst. Odd Beholder's Daniela Weinmann delivers a bittersweet anthem for the ambivalent relationship you can have with this feeling, carried on floating electronic patterns and a lot of love.
47. Gorillaz – 'Humility'
What to do after doomsday (aka 2017's Humanz album)? Right, you simply carry own. The surprisingly quick and light-hearted return of Damon Albarn's comic outfit was the perfect summer tune you didn't see coming. And having George Benson on board surely did help.
46. Pynkie – 'Dew <3'
Of all the up and coming female slacker artists New Jersey's Lindsey Rae Radice aka Pynkie might be the most underrated one yet. 'Dew' celebrates gentle daydreaming and feels like the fitting soundtrack to an emerging summer romance. If you like that hidden treasure don't forget to check out her LP 'neoteny' as well.
45. Kraków Loves Adana – 'The Day The Internet Died'
It would be a bad day for NBHAP but even we wouldn't mind an offline world from time to time. The German wave pop two-piece delivers a gentle love song to a less accelerated and stressed out world, one where a step back might actually move society a bit forward. We surely don't mind fantasizing about this scenario.
44. Swimming Girls – 'Back Of Your Car'
Young and furious love, celebrated via infectious indie-pop. Well, you can always count us in for that combination and the British group makes it easy to fall in love with it thanks to one hell of a catchy hook and that kind of nostalgic notion a track like this simply needs to work.
43. Goldfrapp – 'Ocean' (feat. Dave Gahan)
Following two vocal duets via Depeche Mode remixes in the past it was just … well, a question of time before Alison Goldfrapp and Dave Gahan would finally release a proper duet. This is nothing but cinematic synthpop glory at its best, delivered by two heavyweights of the game.
42. When Saints Go Machine – 'ArrowThroughSkinOfBlueSky' (feat. Killer Mike)
The artistic friendship between the Danish art pop band and the American rap heavyweight might be one of the most unusual ones in the world of music but its result remains outstanding. The group's first new music in five years is mysterious yet ultra cool future pop that isn't heading for the easiest musical path, making it even more attractive.
41. Friendly Fires – 'Love Like Waves'
Seven years after their second album the British house pop three-piece finally emerges from the shadows and back into the sunshine where it belongs. 'Love Like Waves' got all the life-embracing endorphin-dripping euphoria we really missed in the past years. May their third album rule the summer of 2019. They deserve it.
40. The Twilight Sad – 'Videograms'
Not many bands manage to filter the despair as precisely as the Scottish lads while turning it into something pretty beautiful. 'I don't wanna be around you anymore' sings James Graham in a way only he can and we couldn't be more exciting for the group's upcoming fifth full-length.
39. Pale Waves – 'The Tide'
Too cheesy, too pretentious, too predictable? Yes, maybe but even those partly true claims didn't stop the Mancunian four-piece from delivering one catchy pop hook after the other over the course of this year. It's a blueprint for how you should transport an old-fashioned idea of pop music into the here and now and resisting it makes it only more efficient.
38. Unknown Mortal Orchestra – 'American Guilt'
Oh, 'land of the expensive' – things are really fucked up in the States when even Ruban Nielson is forced to leave familiar psychedelic territory and head into a noise rock direction. It's a gritty reckoning that is as unusual as it is effective.
37. Eels – 'Today Is The Day'
In a world that appears to be getting bleaker and bleaker every day it sometimes needs a small and intimate moment of honest optimism to keep things going. And who would have guessed that Mark Oliver Everett is the man who delivers it? This song is a feel good anthem with class and dignity. And the whole world could use more of these.
36. Kendrick Lamar & SZA – 'All The Stars'
After already conquering the world of hip hop it feels as if this song is just an example of how Kendrick Lamar could also deliver a proper pop hit if he's in the mood for it. The title-track of the enormous 'Black Panther' soundtrack comes with a catchy hook from SZA that is meant to get stuck in your head for the rest of the day.
35. DJ Koze feat. Róisín Murphy — 'Illumination'
The almighty Róisín Murphy needs a bit of light here and Stefan Kozalla is right there for her to deliver it. In one of the outstanding tracks from Koze's 'knock knock' record the two artists combine rave euphoria with a tender pop notion, making it a perfect summer tune.
34. La Lusid – 'Gran Canaria'
The final track on La Lusid's pretty underrated self-titled debut album feels like a bittersweet farewell to the summer season and a love that came with it. The Swedish band deserves more recognition for their profound talent of taking old-fashioned analogue pop melodies into the here and now.
33. Yaeji – 'Raingurl'
House music's sweetest temptation of the year makes it rain without making an actual big deal out of it. The Brooklyn-based artist's attempt to mix an introverted and somehow 'too cool for school' vocal performance with slick club beats turned this tune into the most surprising floor filler of the past months.
32. Snail Mail – 'Heat Wave'
If you ignore the climate change aspect for a brief second the summer of 2018 was indeed a quite hot one over here and Lindsey Jordan delivered the perfect theme song for it. A warm and melancholic summer tune that perfectly transports this feeling of youthful longing.
31. Chromatics – 'Black Walls'
There goes another year without a new Chromatics album. It's the fourth consecutive one without 'Dear Tommy' despite the fact that Johnny Jewel somehow announced the release via 'Black Walls.' But this story goes on and if it continues at this speed we'll probably know all songs from the record before it's finally out.
30. Young Fathers – 'In My View'
The Scottish three-piece continues its genre- and mind-bending musical journey by heading towards pop without sounding pretentious and forced. They are one of contemporary music's most adventurous groups and this catchy tune underlines that.
29. Ariana Grande – 'No Tears Left To Cry'
To say the past year has been a rough one for Ariana Grande would be quite an understatement. And it's kind of fascinating how she just stubbornly walks on and continues to do what she can do best: delivering some of mainstream pop's finest moments. Her first musical sign following last year's horrible Manchester bombings is an example of how you can combine emotional heaviness with radio-friendly hooks.
28. Soccer Mommy – 'Your Dog'
No, Sophie Allison doesn't need a leash neither somebody to pet her. The fact that she tells it in the smoothest yet most determined way only underlines that. Never change, Soccer Mommy, never change!
27. Jon Hopkins – 'Emerald Rush'
Like a massive steam roller from space the lead single from Jon Hopkins' 'Singularity' album overruns the listener with this massive, yet slightly out-of-sync beat and the hypnotic electronic environment that somehow consumes the listener. There's also a lot going on in the background of this track, making it a complex but also quite functional piece of techno music.
26. Courtney Barnett – 'Nameless, Faceless'
The reign of the patriarchy is declining whether they like or not but they need to get reminded of that every single freakin' day. Thank god, there's artists like Courtney Barnett who deliver a clear and precise message with style. This song is a kick in the balls of all the haters, misogynists and online trolls who still refuse to accept the truth.
25. Bill Ryder-Jones – 'Mither'
His entire 'Yawn' album is an ambitious personal reflection of Bill Ryder-Jones and this might be one of its most memorable moments. A six-minute long ode to his mother carried by his warm timbre and a meditative notion that just leaves you stunned.
24. Hatchie – 'Sleep'
The irresistibly catchy shoegaze pop by the Australian shooting star feels like a cotton-wrapped pop update of the old Cocteau Twins formula. There aren't many new ingredients to the well-known recipe but damn, Hatchie knows how to cook a captivating meal out of them!
23. Chaka Khan – 'Like Sugar'
With her first new piece of music in over a decade the iconic Queen of Funk makes clear that she still got a place in the modern music world. Major Lazer producer Switch helped to transport the soulful voice of Mrs. Khan into the 21st century, creating one of the most tempting floorfillers of this year and a great teaser for a potential comeback record.
22. Father John Misty – 'Mr. Tillman'
Ain't no story like a Josh Tillman story, especially when it comes with all those bizarre twists and turns he's providing in this one. A fateful night at a hotel, sleeping on the balcony, having too much drinks as the man himself slightly loses his connection to reality. It's a more humorous yet also deadly serious attempt to reflect on what has happened. Nobody does that better than the holy Father, right?
21. Editors – 'Magazine'
A raving wave pop reckoning with the political (mis)leaders of this planet, delivered with a surprising 'in your face' mentality we haven't seen from Tom Smith and his band in quite some time. It's shimmering and stylish protest pop – and their biggest crowd-please since 'Papillon'
20. Evvol – 'Release Me'
Even without the explicit music video that addresses the under-representation of queer females in mainstream media in the best and most efficient way this track by the Berlin-based duo remains one hell of a catchy synthpop anthem. It's a liberating call for freedom and we are all invited to follow it.
19. Mitski – 'Nobody'
In a surprising turn towards disco pop the buzzing princess of alternative rock delivers a love song that partly also accepts loneliness as a fitting way of living your life. A kiss would be nice but if it not comes along she just continues the dance. We can probably all agree to that.
18. Troye Sivan & Jónsi – 'Revelation'
If it needed another argument to not label Troye Sivan as a typical superficial mainstream pop star this surprising collaboration with the Sigur Rós leading man truly delivers. Recorded for the 'Boy Erased' soundtrack the melancholic ballad is a love song that really belongs on the big screen, don't you agree?
17. Neneh Cherry – 'Kong'
Co-produced by Four Tet and Massive Attack's 3D the comeback single by the Swedish icon became a gentle yet very powerful protest song that can't deny it's trip hop roots as it feels like warm nocturnal breathe. Kind of odd, considering its theme.
16. St. Vincent – 'Fast Slow Disco'
Annie Clark remains a master in reinvention and that also includes reinventing her very own music, turning the closing ballad of 2017's Masseduction LP into an ultra cool floorfiller that gives the entire song a whole new meaning.
15. The Other End – 'Far From Home'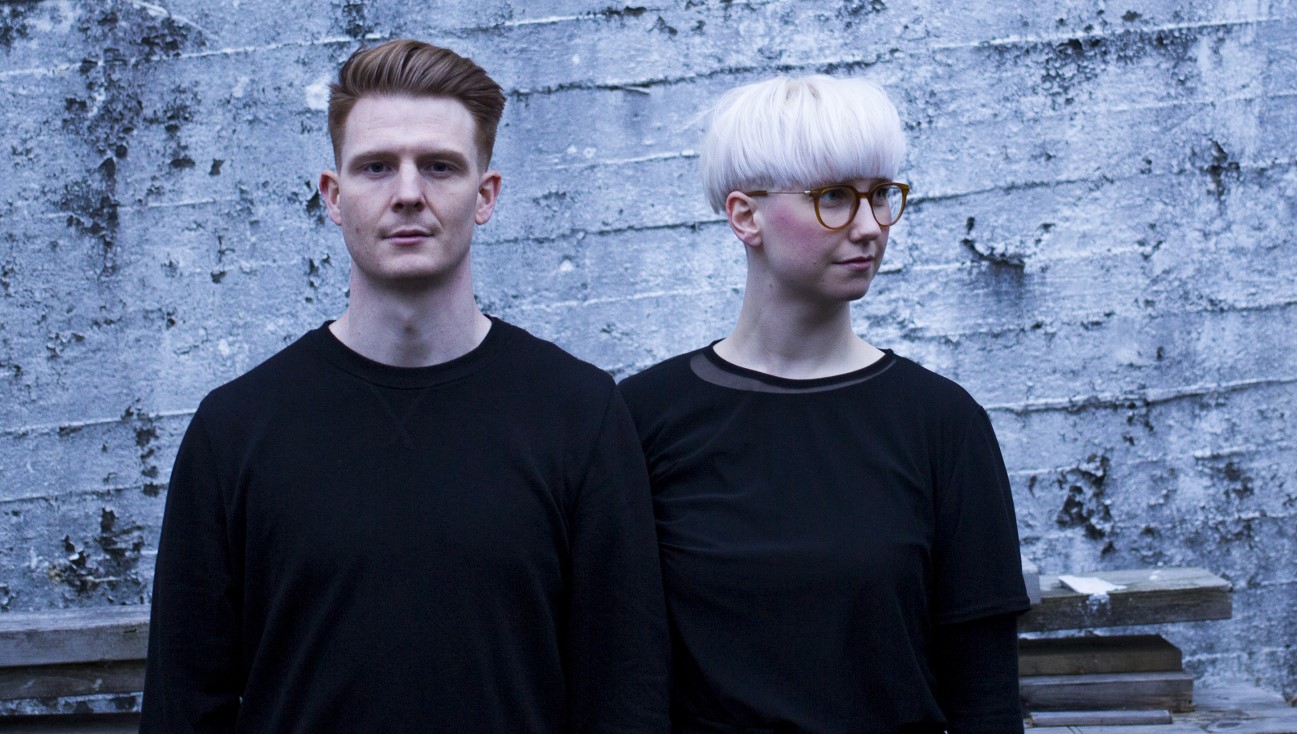 The Bergen-based duo came out of nothing and their debut single already had quite an emotional impact. It's simple, pure and quite raw in terms of how it transports this quite special and quite melancholic feeling. We're crossing fingers for their big breakthrough in 2019!
14. MØ – 'Nostalgia'
The Danish pop dynamite takes a look back and combines that reflection with a modern twist. Like every nostalgic look back the song's partly a bitter affair but there's a lot of optimism in here as well because after all, it's MØ.
13. Interpol – 'If You Really Love Nothing'
It's kind of tricky to start your album with the best song and especially in the case of 'Marauder' that decision weighs even heavier but no matter what you think of the sixth Interpol full-length, this one got all the elements we hope to get from a sharp and upbeat Interpol track.
12. Sharon Van Etten – 'Comeback Kid'
That's how you do a comeback. We always knew that Sharon Van Etten was capable of writing great songs but we didn't see a four-to-the-floor pop tune like this one coming. It's an electrified reinvention of her indie-folk formula and it does make us hungry for her new LP.
11. Florence + The Machine – 'Hunger'
That piano, that groove, that chorus! Nobody does a world-embracing folk-pop anthem like Florence Welch does. It's one of those songs where you literally want to worship every single note by simply raising your fist into the air.
10. MGMT – 'Little Dark Age'
Now, that's a true comeback. For the first time since their praised debut album the American psychedelic pop it feels as if Andrew VanWyngarden and Ben Goldwasser finally found a balance between weird and catchy that makes you remember why you fell in love with these guys in the first place.
09. Robyn – 'Honey'
Deep down the honey is indeed sweeter and while Robyn's comeback record might not contain the most banging floorfillers its tender approach rewards the listener with a more substantial pop approach, including this great and sensual title-track.
08. Wild Nothing – 'Letting Go'
This is the sound of relief, of new beginnings and the sort of optimism we could really need right now. 'I wanna be happier now' states Jack Tatum and after listening to this uplifting wave pop anthem you really can't help but simply agreeing to him.
07. Shame – 'One Rizla'
If it would still be the 1990s Shame might have already started a fight with Oasis for the Britpop throne but these days we simply have to acknowledge that this is an outstanding piece of Britrock extravaganza that can't be ignored.
06. Arctic Monkeys – 'Four Out Of Five'
Basically all tracks of 'Tranquility Base Hotel & Casino' could have landed in here, thanks to the cohesive storytelling Alex Turner and the band deliver on their surprising new album. The lead single however might be the closest attempt to actually deliver something like a, well, hit that might also please the masses. It's a representative of the record's brilliancy.
05. Childish Gambino – 'This Is America'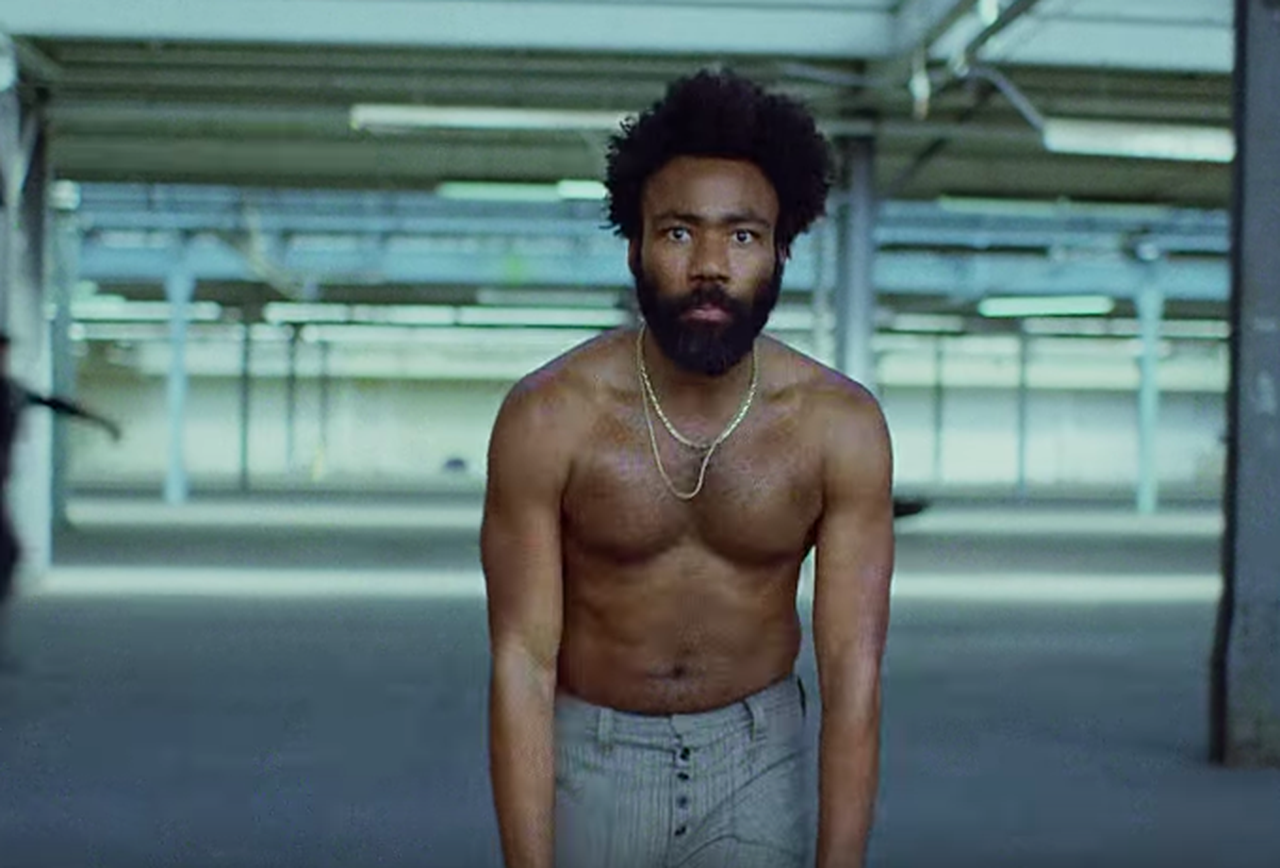 Even if you ignore that groundbreaking music video that already appears to be a modern classic Donald Glover's rap alter ego delivered 2018's most essential track in that musical field. It's sharp, dirty, angry but also quite soulful while putting the finger right into the wound of a country that just tries to stay sane in the unpredictable age of Trump.
04. Let's Eat Grandma – 'Falling Into Me'
The creative minds of Rosa Walton and Jenny Hollingworth are so packed with various ideas and interests that the diverse character of their latest album comes as no surprise. 'Falling Into Me' is a blueprint for a world where catchy pop and complexity can go hand in hand, delivering the best opening line of 2018 with ' I pave the backstreet with the mist of my brain'
03. Sufjan Stevens – 'Mystery Of Love'
The best love song of quite possibly the best love film of the year is an ode to the most beautiful feeling of the world, one that you usually always fail to put in the right words. But if there's one man who's capable of doing it it's Mr. Stevens. Like the movie 'Call Me By Your Name' its title-track is a reminder why love is still the only wonderful thing to keep us sane these days.
02. Amen Dunes – 'Believe'
Inspired by Damon McMahon's mother being diagnosed with cancer when he began writing his new album the centre of the new Amen Dunes record is a slow burning piece of spiritual folk. It tenderly builds up to an emotional climax. It's easily this year's most honest and heartbreaking piece of music and you are all invited to follow McMahon into the heart of darkness.
01. IDLES – 'Danny Nedelko'
'This is an ode to the best fucking thing that ever happened to the UK', shouted Joe Talbot at the recent Berlin show of IDLES – 'Immigrants!' And that's what this song is basically about. It's an angry love song, one that praises acceptance and love while being a kick in the stomach of all those regressive forces that are currently destroying the band's home country (and many others all around the world). The fact that he names Freddie Mercury and 'a Nigerian mother of three' in the same sentence as examples show the whole absurdity of that whole xenophobia bullshit. This is an angry call for unity, delivered by one hell of a catchy sing along. That's how you have to do a rock and roll anthem in the year 2018. It's the most important message of the year, delivered by the most essential rock band right now.
---
Of course, this list can't contain all the best songs of 2018 so we put a few extra ones that didn't make it into the Top 50 and compiled them all to one big Spotify playlist to recap the past months. Find it right here.