Whitney – 'Forever Turned Around'
Sounds like … a tender, yet mature way of meeting life's challenges.

Growing up and figuring it all out on your own can be really hard. Luckily, the two creative partners behind Whitney – Julien Ehrlich and Max Kakacek – have been friends for a long time and side by side every step of the way since their heartfelt debut album Light Upon The Lake (2016) pushed them into the limelight. Their undeniable chemistry as songwriters and their love for the more melancholic sentiments were pouring out of their songs all while a bit of nostalgia seemed to be in the air. Fast forward the clock three years later right into the now, Whitney can still rely on the same foundation of their successful work together, but without simply warming over the essence of it all for their sophomore album. Most importantly because Kakacek and Ehrlich both look back on many months of figuring out their new lives in this whirlwind music business as well as gaining a whole lot of new perspectives along the way. 
Forever Turned Around smoothly attempts to process all of that – the changes and perceptions as well as the realizations. Once more, the hopeful elements seem to outweigh any sort of sad connotations. Whitney gently approach their feelings and their views on relationships, sharing their stories with such empathy that make us believe whatever challenges life has in store for us, we will somehow be able to manage them. Even though Forever Turned Around sounds extremely homogeneous, the songs were all brought to life in different sessions, including some under the supervision of the likes of Jonathan Rado and Bradley Cook helping out with production. A big plus when it comes to the arrangements as well. Perhaps it is not entirely surprising that teaming up with Ziyad Asrar in his basement studio in Whitney's hometown Chicago, once again, added just the right kind of spark to the new songs that the band was longing for. (Annett Bonkowski)
Stream Now: ► Spotify / ► Apple Music / ► TIDAL
---
Lana Del Rey – 'Norman Fucking Rockwell!'
Sounds like … bittersweet alternative pop reflections on love.

There is no right term in pop music terminology to introduce Lana Del Rey. Is she a pop star, anti-pop star, indie queen? Nothing seems right when it comes to her as one of the biggest names in the business. The singer once stated herself she was not meant to become as big as she is – it just happened. Fortunately, this is what makes her so special. She does not need any airplay hits or tight scheduled releases to sell out concerts. Her persona lives through her music and it seems enough for her audience.
With Norman Fucking Rockwell, there is no doubt the crowd will follow Lana Del Rey one more time. The 14-tracks-long record is filled with melancholic anthems about love, loss, but also hope. By now we are not even interested anymore if the stories told in the songs are personal or imagined. Lana Del Rey stays a mystique figure, a musical illustration for a zeitgeist we all want to dive in for a moment. The lyrics are moving between obsession, partying and longing for the person you want to be your savior, but could end up being the villain. It is an album about love, packed in warm melodies and varying in its style.
With Bartender or Happiness is a Butterfly the singer offers two stripped down piano ballads, while having some much appreciated Ultraviolence vibes on Cinnamon Girl and California. The already released Doin' Time could have been recorded for Del Rey's breakthrough record Born To Die – if the bass would be heavier. Probably producer Jack Antonoff helped out to make it sound more alternative rock than hip hop. His influences work very fine for the album – both Antonoff and Del Rey created another record which embraces the singer's unique style, without getting cheesy or boring. As for the title: Norman Rockwell was actually an American painter and illustrator, famous for his works reflecting American culture.  In an interview, Lana Del Rey gave conclusion about the name behind the album: 'It was kind of an exclamation mark: so this is the American dream, right now. This is where we're at—Norman fucking Rockwell. We're going to go to Mars, and Trump is president, all right. […] [So] it's a slight cultural reference.' (Kai Hermann)
Stream Now: ► Spotify / ► Apple Music / ► TIDAL
---
Black Belt Eagle Scout – 'At The Party With My Brown Friends'
Sounds like … dreamy musical escapism but confronting and urgent lyrics.

Black Belt Eagle Scout is not your next-door bird ranger, but the multi-instrumentalist Katherine Paul. Gaining critical acclaim with her 2017 debut record Mother of My Children she has elaborated her musical and lyrical skill with this year's At the Party With My Brown Friends. Born and raised in an Indian reservation, Paul weaves her experiences and confrontations of being a minority into her music. Through pensive and minimalistic rock arrangements she expresses her hopes for the future of marginalized communities and confronts the listener with her personal and political sorrows.
Today, Paul is based out of Portland but has not forgotten her roots, which taught her in traditional music and dance from her very first step on. Her sophomore LP is a collection of eloquent lyrical moments and hushed vocals over mellow arrangements. The drum-heavy lead single At the Party bears the strong metaphor of the world being the party. 'We are all at the party trying to navigate ourselves within good and bad situations' the musician comments. But backed by the comfort of friendship, it does not seem so bad after all. On Real Lovin her usually whisper-like vocals soar to highs that could fill up an entire room. Over minimalistic unhurried guitar riffs, she croons gently of the ups and downs of love. More a poem about love than a song, Half Colored Hair is a stripped back and calm recognition of love. My Heart Dreams is a thoughtful ode to the strength of (indigenous) women. Trough a pop-tinged chorus Paul sings of uniting LGBTQ+ Communities with indigenous women to stand strong against oppression. Black Belt Eagle Scout is about bringing people together. Slow paced melodies and yearning vocals convey a deep-rooted hope for a better future – a theme that forms the backbone of At The Party With My Brown Friends. (Liv Toerkell)
Stream Now: ► Spotify / ► Apple Music / ► TIDAL
---
The Slow Show – 'Lust And Learn'
Sounds like … a stadium-sized tale about love and loss.
While The Slow Show's 2015 debut White Water has been one of the most underrated debut albums of the past decade, it's quick follow-up Dream Darling somehow failed to meet expectations, at least for me, feeling like a lukewarm repetition. The Mancunian outfit disappeared for a while and spend almost three years in radio silence. For a relatively new band such a time span can be a crucial affair but listening to Lust And Learn you immediately sense that they needed this amount of time to shape their sound and take it to the next level. Singer Rob Goodwin and keyboarder Frederik't Kindt spent 18 months to perfect every aspect of these twelve new songs, resulting in a record that's even more colossal than its predecessors. Especially the expanded usage of rich orchestration and the Hallé Youth Choir takes the widescreen alternative pop of The Slow Show to another level. The opening instrumental Amend combines these multiple levels pretty well and is a fitting introduction to the record. A gentle piano starts the album before the slow build-up leads to a cinematic finale. It's an efficient dramaturgical element the band is using on their third album. Songs like Sharp Scratch and Low might start simple but be sure that things get more epic towards the end.
There is a bigger focus on the piano play this time which is now the leading element of many songs, placing The Slow Show closer to a band like Elbow but also neo-classical territory. Every now and then singer Goodwin gets supported by singer Kesha Ellis which adds a wonderful female component to these songs. St. Louis is a wonderful way of combining these two voices and so is Hard To Hide. Every now and then the band is breaking the heavyness of their heartbreaking songs to deliver tracks like the Beirut-reminiscing Vagabond or Exit Wounds but most of the time Goodwin and his band deal with bleaker scenarios although there is a hopeful element in their music that's really hard to ignore. Lust And Learn sees a band that turned the experience of the past years in something new yet strangely familiar. It's a record of high musicality, partly a bit too slick but that only underlines their strike for musical perfection here. If you love your emotional rollercoaster rides in CinemaScope these guys are still the perfect companions for the times when you want all those feelings to simply break free. (Norman Fleischer)
Stream Now: ► Spotify / ► Apple Music / ► TIDAL
---
Ilgen-Nur – 'Power Nap'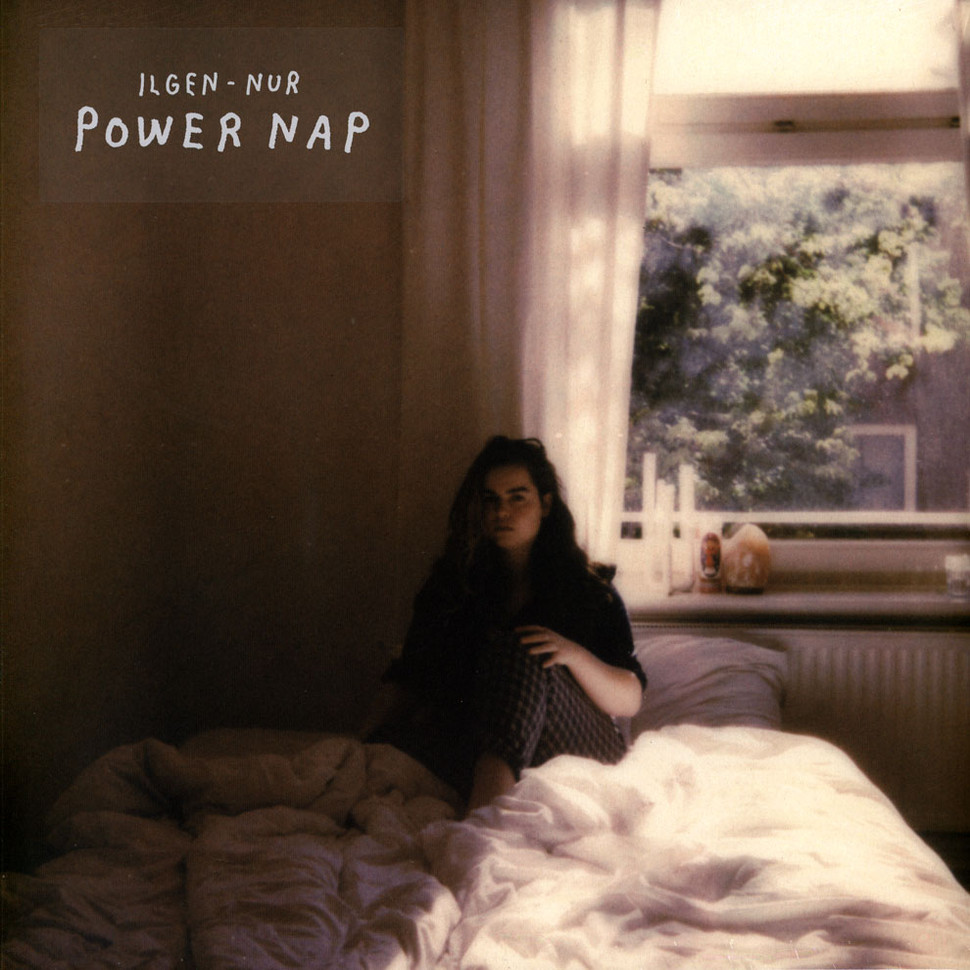 Sounds like … too much for just one word.
Slacker is probably the word that's most associated with German indie pop artist Ilgen-Nur: Either she's Germany's new slacker princess, a slacker queen even, or her music is described as slacker indie rock. And it's quite understandable: Her first single Cool deals with not really knowing and caring what to do with your life or just with the day at hand. And that's what slacker stands for, combined with a rather lo-fi sound. It's connected to several artists and genres, especially of the early 90's – most notably to Pavement – and it's still in use (cf. Kurt Vile). Funnily enough, Ilgen-Nur had to google the term herself because she didn't know what it meant.
She cites different influences, namely Kate Nash, SoKo, Bikini Kill and Hole. These musicians have a very honest and serious approach to their music. And that's also true for Ilgen-Nur's debut album Power Nap. Forthright lyrics about seemingly random thoughts, a video shot in a big city and a catchy chorus: Opener and first single In My Head recalls the qualities of Cool. However, the subtle sadness of Ilgen-Nur's first EP No Emotions is more obvious now and slowly builds up on the following tracks, including the singles Easy Way Out and Nothing Surprises Me. Her somewhat unimpressed, at times resigned, vocals and appearance stand in contrast to her self-reflection and self-questioning ('Did I say something bad? Should I do something differently?'). Slacker rather seems like a façade or maybe a facet which crumbles as the sadness turns into rage on You're a Mess ('You break my heart, I'll break your spine') before the record ends with the quiet piano ballad Deep Thoughts. Power Nap is a very diverse and unique record that can't and shouldn't be subsumed under one word. (Jessi Schmitte)
Stream Now: ► Spotify / ► Apple Music / ► TIDAL
---