---
The xx – 'I See You' (Young Turks)
What it is: THE XX have returned to the day job, after JAMIE XX's solo adventures on In Colour in 2015. I See You is their first record since 2012's sophomore album Coexist, and was recorded in New York, Marfa, Reykjavik, Los Angeles and London.
Why to listen to it: The press blurb for THE XX's hugely anticipated third album has seen the trio talk a lot about breaking out of their comfort zone, and you get the sense that that was something they needed to do. As loved as their first two records are, there was a distinct sense that their sound had run out of road. Luckily, I See You see the band take those vital steps in new directions. We hear THE XX sounding bolder and braver than ever before, especially on the muscular grooves of songs like Dangerous and On Hold. Moving forward while retaining the DNA that made you special in the first place is a tricky task, but THE XX have pulled it off on I See You. (Austin Maloney)
---
Bonobo – 'Migration' (Ninja Tunes)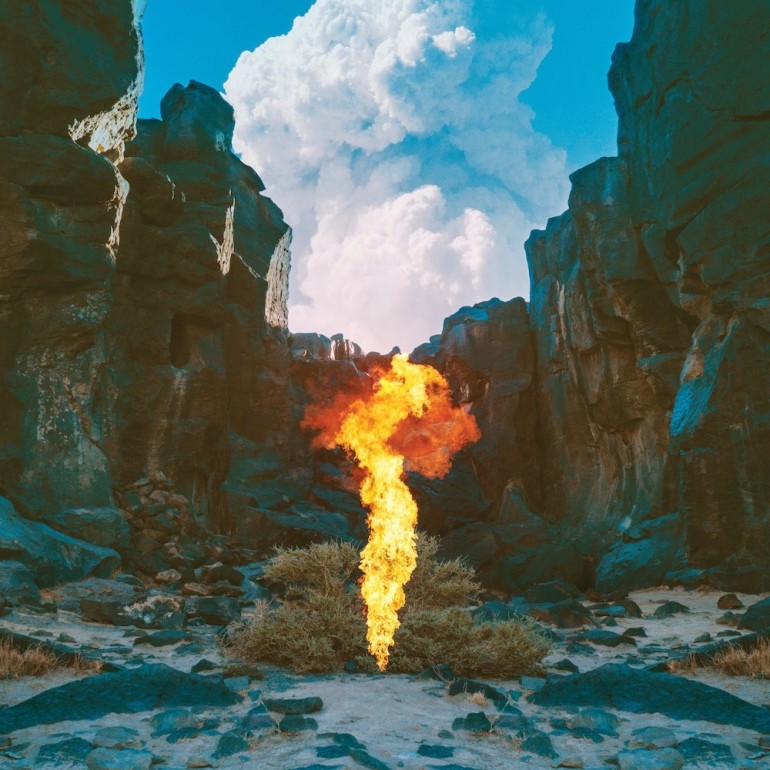 What it is: The proof that after 17 years of service, you can still be creative as an electronic artist. By endlessly exploring new frontiers, complexifying the roots that shape his identity and sound, BONOBO is exploring new grooves to mix. His electronica is more soulful than ever, always driven by his characteristic rhythm patterns and sounds. It's for the ones who like FOUR TET and APPARAT. It's quite easy to access but yet complex-enough to please the experimental goers. Structures are relatively standard and organic – between dance and song structures – but the special ingredient comes from a very well-refined signature sound.
Why to listen to it: Because it is a wonderful soulful journey. Not one that might aim to discover ideas or structures you've never seen – yet a journey perfectly mastered that offers a cocoon for emotions. The songs take their time to breath, to allow themselves to be airy, to be living-full. BONOBO tries hard to build his story around both meditative moments and groovier ones. Songs like Outlier or Bambro Koyo praise the movement, when tracks like Second Sun are almost ambient. Some people could find this a bit hazardous in the way that the songs are all individually impressive – but less when they're trying to tell a smooth and coherent story all together. It's what makes this album really great and adventurous but not as perfect in the bigger picture. Don't hesitate to drown yourself within it the next time you're travelling, but don't expect it to have a clear conceptual story to tell in its foundation: you'll have to make yours, but that might not be a drawback. (Bastien Perroy)
---
Matthew E White & Flo Morrissey – 'Gentlewoman, Ruby Man' (Caroline/ Universal)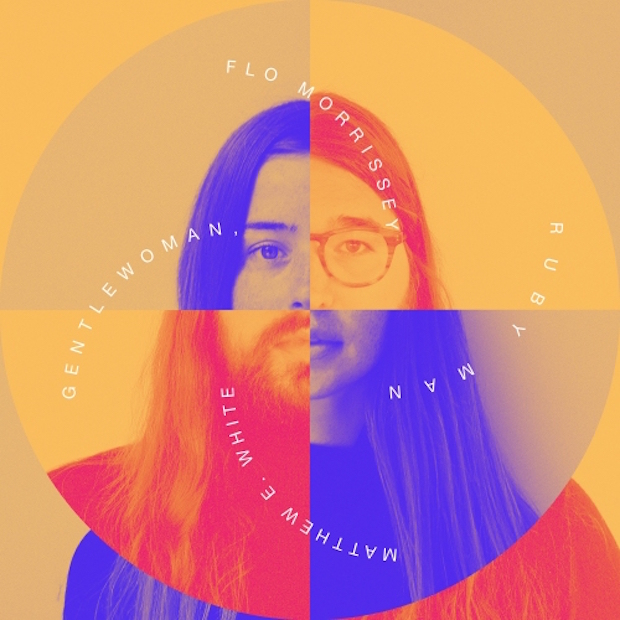 What it is: A mesmerizing array of cover songs are all individualized and made unique in this beautiful collaboration by MATTHEW E WHITE and FLO MORRISEY. The combination of Matthew's rustic country sound, resembling other artists such as KARL BLAU and a young RYAN ADAMS, with the innocent and enchanting vocals of English Rose, FLO MORRISEY, makes this a truly enchanting album.
Why to listen to it: It's rare to come across a duet that combines and works with both artists best assets and qualities. You could therefore describe the album Gentlewoman, Ruby Man, as a diamond in the ruff, of sorts. Having previously worked together in a Lee Hazelwood tribute, Matthew and Flo have clearly not lost their natural music attraction. After what can only be labeled as an incredibly dire 2016, what better way to start the new year then kick back, relax, and listen to a clearly mindful collaboration unfold itself to the pleasure of your ears.  (Anastasia Roe)
---
SOHN – 'Rennen' (4AD)
What it is: The follow-up to 2014's debut Tremors by Christopher Taylor alias SOHN is the product of a few very intense years on the road for the London born artist, whose move to L.A. and a month of solitude in California sparked a remarkable new output full of warm and reflective sounds with an almost nocturnal feeling to it. The ten tracks on Rennen unfold an immediate strength and still bare a very sensitive side at the same time which makes the album a real treat.
Why to listen to it: SOHN has been saying 'yes' to all kinds of experiences that have been thrown his way which, thankfully, means that he has had a lot of inspiration to draw from for these new songs. Despite being called Rennen, the album is far from rushing head over heels from one idea to the next. Instead, it contains a well-crafted collection of songs which carefully focuses on the melody and voice rather than giving in to the temptation of filling the space with unnecessary electronic elements or a production that wants to make a big impression at all costs. The more subtle approach gives the record the comforting, yet exciting vibe that it carries across all of its songs. (Annett Bonkowski)
---
Run The Jewels – 'RTJ3' (Run The Jewels, Inc.)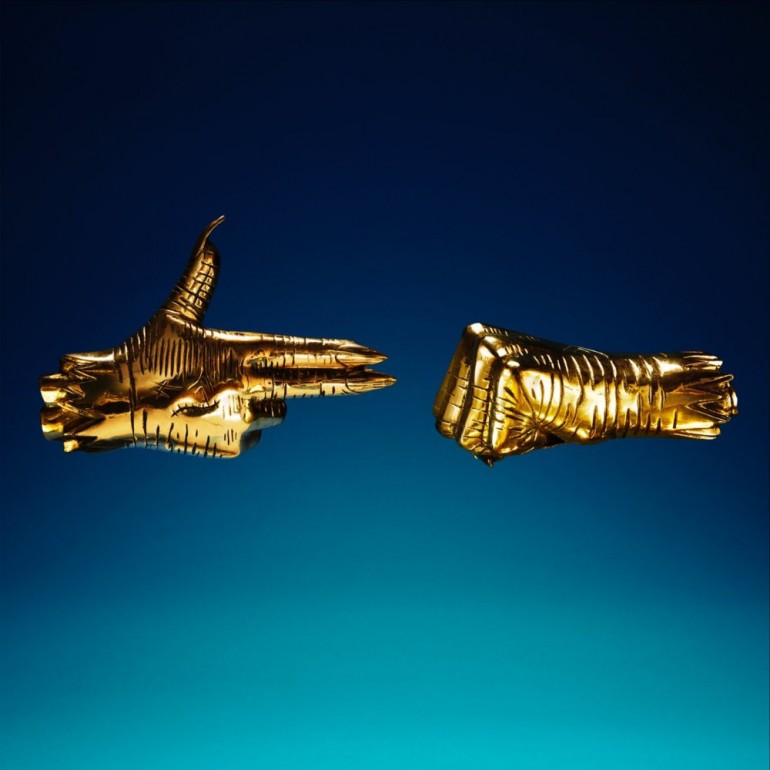 What it is: The long awaited and often delayed third album my one of contemporary music's most forward-thinking hip hop two-piece. It's already been released for free download around three week's ago so it's not the hottest record in the world anymore but that shouldn't stop you from embracing it as one of 2017's biggest and most important releases already; even and especially if you are not the biggest hip hop maniac.
Why to listen to it: A lot of things have changed for Kille Mike and El-P in the almost three years since the last RUN THE JEWELS album. Despite the rise to fame their country might have changed the most. RTJ3 is directly infected by the rise of right-wing activism and the first important record to arrive in a country that's about to be run by an unpredictable narcissist. 'How long before the hate that we hold/ Lead us to another Holocaust?' asks Killer-Mike in the bleak 2100 while him and his partner are furthermore quoting Malcom X and Martin Luther King. On the other hand RUN THE JEWELS make sure that it's not about colours anymore when they call to 'kill our masters and start again' in the closing track. Trump and the political elite are f*ckin' with everybody and it's just the matter of time before we'll find out. RTJ3 is both – introspective and aggressive – as the two rap titans mix their crafted flow with crisp oldschool beats and a natural maturity they gained over the past years. This is exactly the band America and the rest of the world need right now. (Norman Fleischer)
---
—