[one_half last="no"]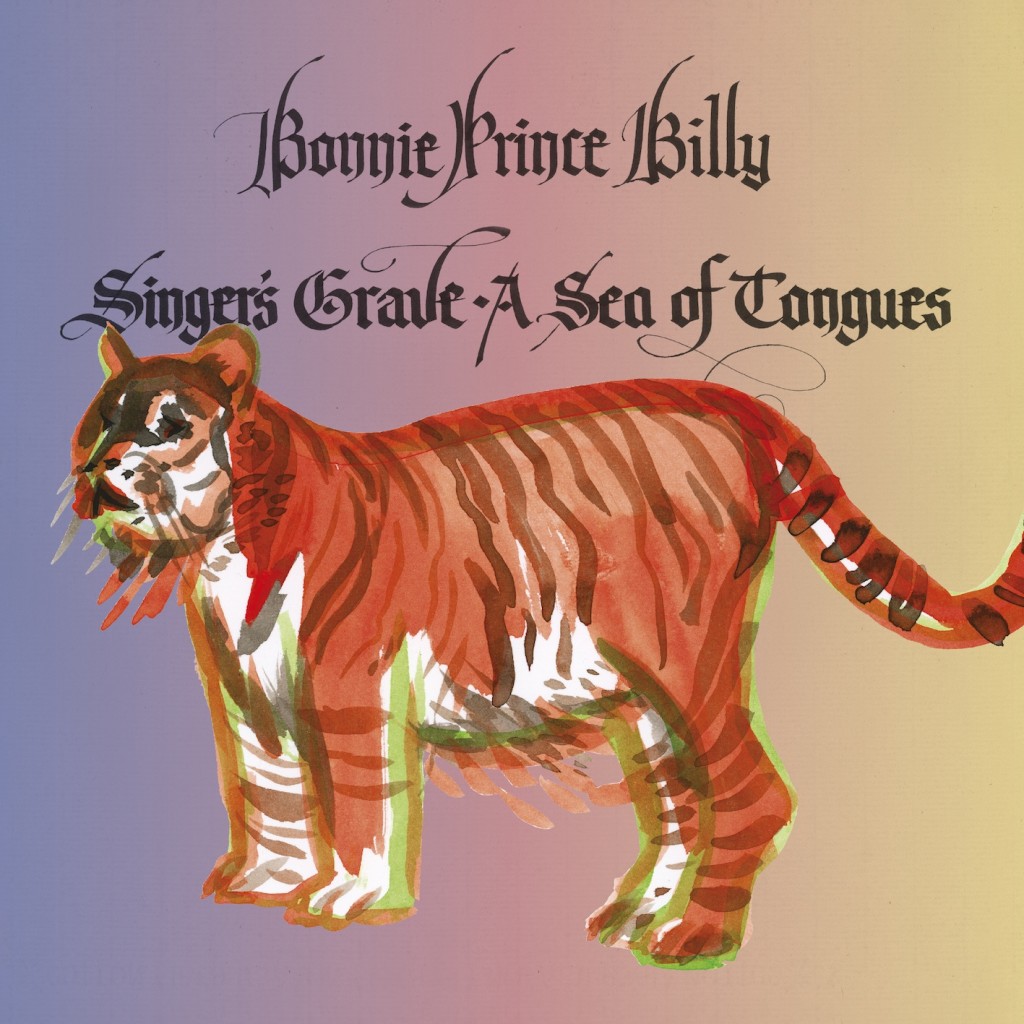 [/one_half]
[one_half last="yes"]BONNIE 'PRINCE' BILLY
Singer's Grave A Sea Of Tongues
Release-Date: 19.09.2014
Label: Domino Records/Goodtogo
Tracklist:
01. Night Noises
02. So Far and Here We Are
03. There Will Be Spring
04. Quail and Dumplings
05. We Are Unhappy
06. It's Time To Be Clear
07. Whipped
08. Old Match
09. Mindlessness
10. New Black Rich (Tusks)
11. Sailor's Grave A Sea of Sheep
NBHAP Rating: 3,5/5
[/one_half]
Make New From Old
Just to make things clear: this might be a new record by BONNIE 'PRINCE' BILLY but the songs are (mostly) not. Singer's Grave A Sea Of Tongues is the result of a session that WILL OLDHAM did with a lot of guest musicians in which they revisited the songs of his 2011's Wolfroy Goes To Town. It's like he's doing a cover of himself really.
More Is More
Whilst Wolfroy Goes To Town exercised in reduction, Singer's Grave A Sea Of Tongues sounds like a decent Nashville-party with all kinds of country, folk and blues-elements. Some songs get fired up a bit, others like Quail and Dumplings get drenched in a more brooding atmosphere. Despite that overall notion, it's still all about OLDHAM's voice in all it's imperfect beauty.
Master And Everyone
This man's a unicum and you know never what to expect from him. Just listen to the 'interview' he gave concerning this record. But his songs are profound enough to stand on their own. Moreover, as this record proves, they work as introverted sketches as well as fully dressed tunes. Just like their maker, you can never pinpoint them. But either way you prefer it: BONNIE 'PRINCE' BILLY's music is never aloof. It's meandering between artificial elements and blue collar-roots.
BONNIE 'PRINCE' BILLY keeps working on his very own songbook: Revisiting his own tunes on Singer's Grave A Sea Of Tongues does not harm them, nor does it make them better.
—