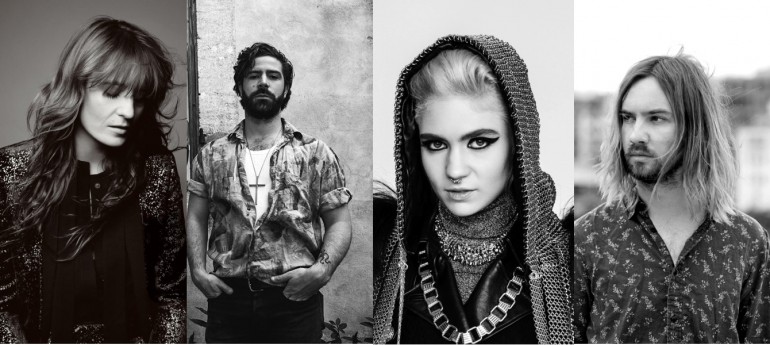 After presenting you with our Top 30 albums of 2015 last week, we couldn't resist but get together once more and collect the tracks we find have been beyond amazing and we've been absolutely in love with this year. It's the songs of 2015 that will hopefully remain beyond this year and the ones you should acknowledge immediately if you haven't done it already. So, here you go, turn up the speakers and enjoy NOTHING BUT HOPE AND PASSION's Top 30 songs of 2015.
---
---
30. Bully – 'Trying'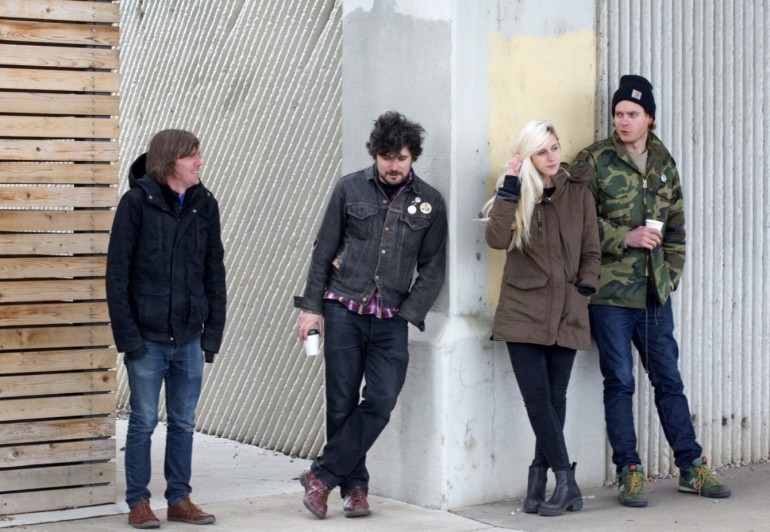 The long awaited (and wished) comeback of Grunge never felt closer in 2015 with Alicia Bognanno being our new goddess to follow wherever she goes. A promise of the future…
---
29. Inner Tongue – 'Fallen Empire'
Out of the shadows the mysterious newcomer delivers a massive amount of tenderness and is desitned to make a big break in 2016.
---
28. Modest Mouse – 'The Ground Walks, With Time in a Box'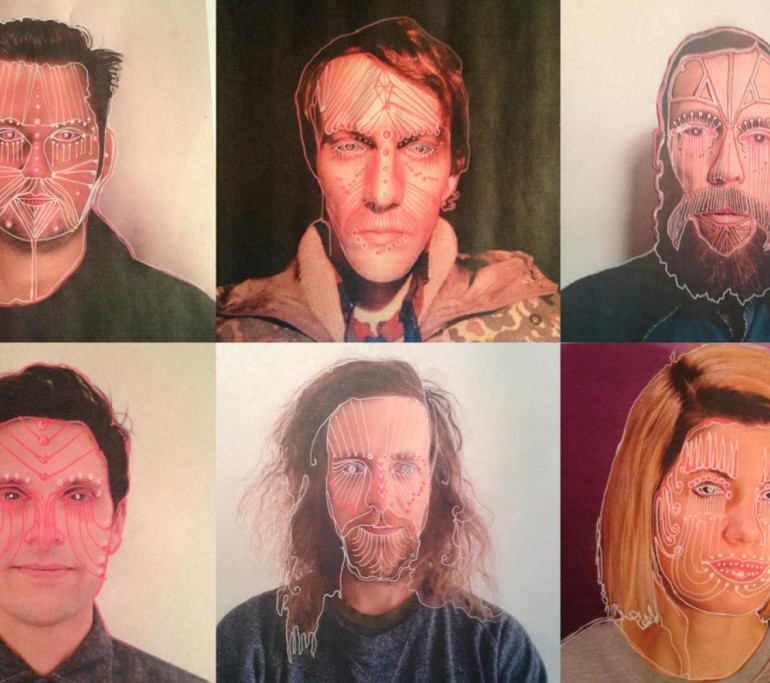 The comeback itself was already quite a joyful one but this monster tops it all as it proves that MODEST MOUSE can still deliver a massive amount of madness in the year 2015.
---
27. HEALTH – 'Stonefist'
A track that really feels like a stonefist in your stomach. No band mixed noise and pop appeal better in 2015.
---
26. Sleaford Mods – 'No One's Bothered'
'Oh no, we're charming… Oh no, self harming'. The remaining heroes of British working class strike back by basically spitting on everyhing.
25. Drake – 'Hotline Bling'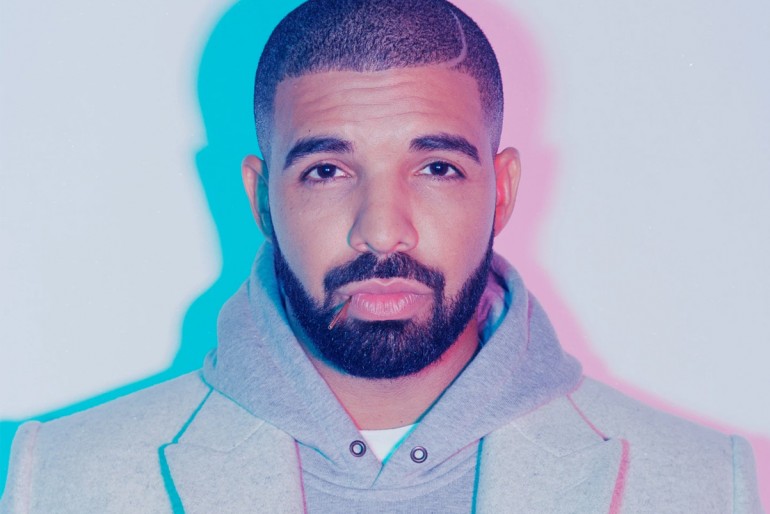 Besides delivering one of the most talked-about music videos of 2015 this one is just one of the catchiest tunes of the year. Confess: you sang to it at least once…
24. Låpsley – 'Hurt Me'
Whether she's the next Florence Welch or London Grammar – we don't care as long as Låpsley continues to deliver such wonderful music.
23. Sarah P. – 'I'd Go'
The former Keep Shelly In Athens vocalist successfully re-started her career this year by breaking free and delivering her own concept of artistically intelligent pop music in 2015.
22. Tiger Lou – 'California Hauling'
We're still waiting for the long awaited comeback LP by Rasmus Kellerman and his band (it's definitely coming 2016, right?) but are happy enough for every new piece we get in the meantime.
21.
Susanne

Sundfør – 'Delirious'
What a voice. Do we need to say more? No. All hail to the queen.
20. BOY – 'We Were Here'

A tender, sweet and irresistibly catchy reflection on the past years. The indie-pop duo looks back on its successful past and into a bright future.
19. Ghostpoet – 'X Marks The Spot' (feat. Nadine Shah)
One of the finest duets of the year. Mrs. Shah adds just the right note of sensual darkness to the already brilliant original. Goosebump overkill!
18. Unknown Mortal Orchestra – 'Multi-Love'
Falsetto-pop from UMO? Well, these guys definitely surprised us with the leading single of their new album.
17. First Hate – 'Trojan Horse'
The Copenhagen two-piece looks like they are up for trouble. You can't deny the aggressive urgency in their haunting wave pop which found its spot right in the place between Joy Division and early Depeche Mode, it seems.
16. Father John Misty – Bored In The
USA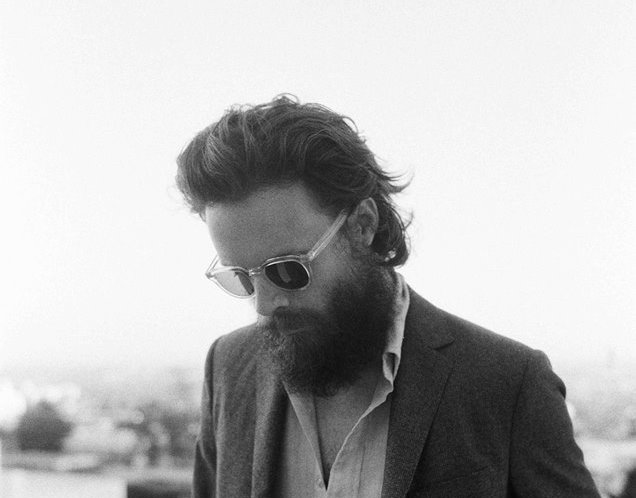 Just in case you've been living under the rock: Josh Tillman has been the coolest motherfucker of 2015, proving that pop music definitely needs more funny, intelligent and thoughtful entertainers who'd like to sing about more topics than just the struggle with their lover. All hail to the king!
15. Major Lazer feat. DJ Snake &

MØ – 'Lean On'
A match made in heaven for the consensus hit of the summer. Diplo and his gang give Danish singer MØ the long overdue push to launch her career on a global level. She returns the favour by providing one hell of a catchy chorus.
14. EL VY – 'Return To The Moon'
While the full-length debut of THE NATIONAL's Matt Berninger and Brent Knopf of RAMONA FALLS wasn't that convincing, the title-track is one of 2015's greatest pop songs and proves that Berninger could even make such a slightly happy song sound a bit miserable.
13.

Wolf Alice – 'You're A Germ'
Britian's saviours of indie-rock deliver a song that delivers all the strength we're missing in the genre since a few years. As if the summer of 2005 never ended. 'You ain't going to heaven 'Cause I'm dragging you down to hell' Oh yeah!
12. Beach House – 'Sparks'
Two albums in three months and a welcomed return to reduced beauty – 2015 was a triumphant year for the dreampop duo and 'Sparks' the fitting anthem.
11. Low – 'Lies'
Who would have guessed that LOW deliver their probably strongest album so far, twenty years into their career? Ones And Sixes proved us all wrong and this song is just one tiny sweet piece of its beauty.
10.
Sufjan Stevens – 'Shoud Have Known Better'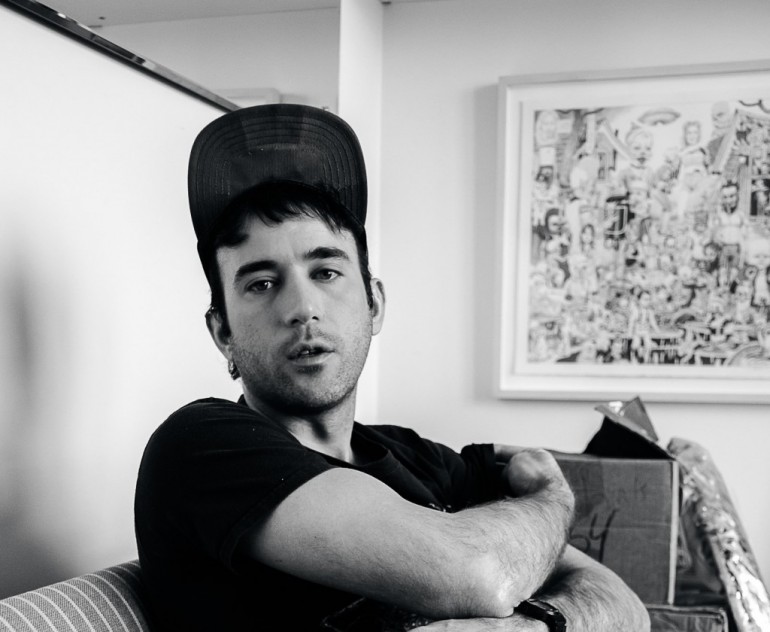 'Nothing can be changed / The past is still the past' … calm, reflective and both – melancholic and optimistic – STEVENS' reflective masterpiece is one that brought us to tears more than once.
09. Noel Gallagher's High Flying Birds – 'Ballad Of The Mighty I'
Two decades after 'Wonderwall' and 'Don't Look Back In Anger' the Mancunian legend can still delver a hook that cuts down all the younger competition and leaves no doubt that he finally an arrived on the top of British songwriter history. McCartney and Lennon, please make room…
08. Jamie xx – '(I Know There's Gonna Be) Good Times'

Ain't no party in the summer of 2015 with this one, right? In those times of trouble it's good to know that there still can be good times and that if not, they might be waiting just around the corner.
07. Grimes – 'Flesh, Without Blood'
Mainstream pop desperately needed Claire Boucher and 2015 was the year she was finally willing to give into the calling. Will GRIMES become the new TAYLOR? We'll have a closer look on this in the next months.
06. David Bowie – 'Blackstar'
The 25th album by the pop legend is still about to drop on January the 8th but its first single already proves that retirement isn't an option yet. It's a progressive, fresh and ambitious piece of art pop that doesn't sound like it's coming from a 68-year old.
05. Foals – 'What Went Down'
Forget about 'Balloons' and 'Cassius', FOALS emancipated themselves from their own past by getting more progressive and challenging with every release. The title-track of their fourth-album is a heavy monster which isn't afraid to enter hardrock territory.
04. Courtney Barnett – 'Pedestrian At Best'
The new queen of independent rock is everything the genre was looking for in a female role model. She got the right spirit and the perfect songs and we're looking forward to her reign.
03. Tame Impala – 'Let It Happen'
Psychedelic rock is sooo 2012. Kevin Parker discovered his love for 80s soft-rock on the new TAME IMPALA album, resulting in such handsome (and still quite psychedelic) pop songs like 'Let It Happen'.
02. Florence + The Machine – 'What Kind Of Man'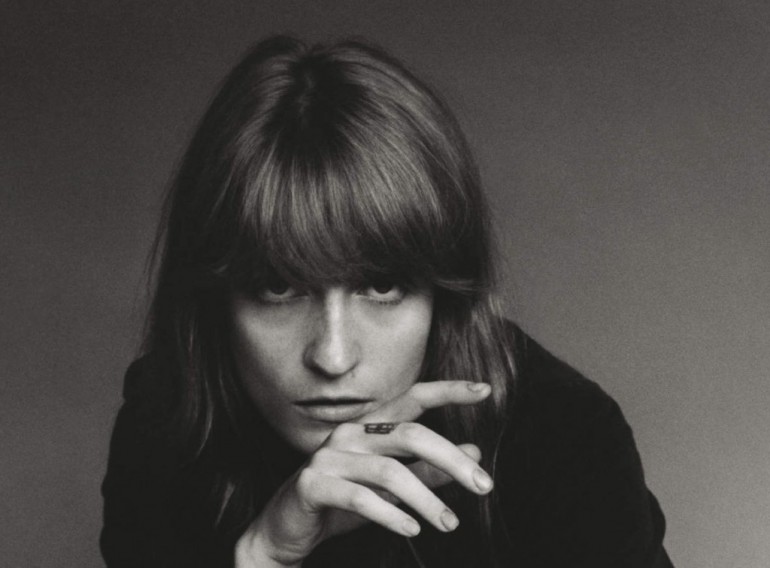 Whenever Florence Welch returns with new music she does it in the form of a massive impact. This one is another furious monster and proves that she's still on top of her game.
01. Jamie xx – 'Loud Places' (feat. Romy)
It's technically the closest we get to a new THE XX track before the trio's long awaited second album. But why change a working system? The two bandmates and longtime friends celebrate personal nostalgia and delicate euphoria. We have never reached such heights… at least not in 2015.
---
---
You want them all? An you want more? No problem as you can stream the entire list plus twenty more songs we really liked in 2015 right now via our exclusive Spotify playlist. Enjoy the best songs of 2015 right here in its full glory.

—-