[one_half last="no"]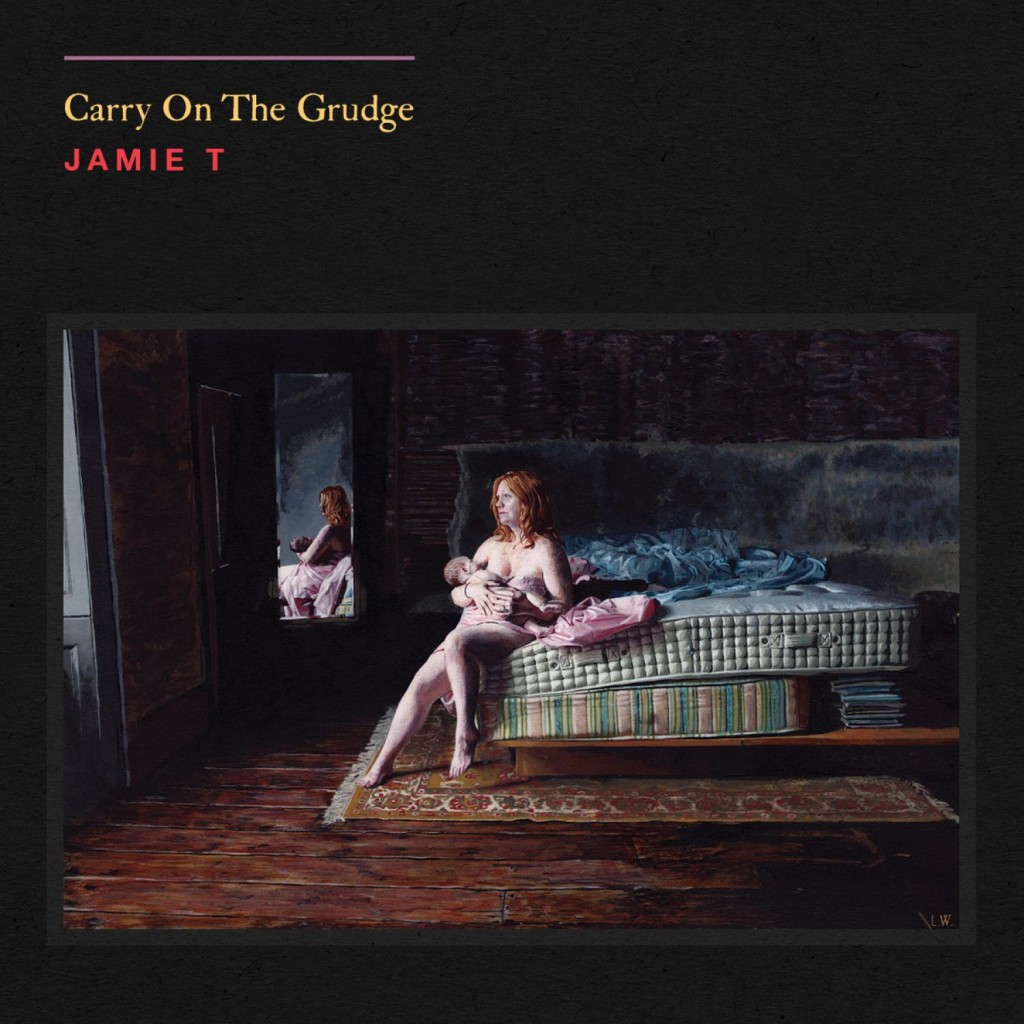 [/one_half]
[one_half last="yes"]JAMIE T
Carry On The Grudge
Release-Date: 29.09.2014
Label: Virgin Records
Tracklist:
01. Moon Over Japan
02. Miracle
03. Been There Before
04. Close Enough
05. On My Side
06. Every Time We Touch
07. Without You
08. Tear Us Apart
09. Faded
10. First Time
11. Empty Streets
12. Too Young
NBHAP Rating: 4/5
[/one_half]
Jamie who?
Well, the question is eligible as it's been five years since his sophomore longplayer Kings & Queens. Seven years ago, Panic Prevention put JAMIE T instantly on the map of British music with only 21 years. The bedroom producer delivered a snotty and fearless mixture of rap, punk and lo-fi-songwriting as he proved to tell heart-wrenching stories from the everyday life of a British teenager, including beer, girls and the combination of both.
The 5-year-long sabbatical
After constantly touring and recording while also trying to stick up to the hype, Jamie Alexander Treays clearly needed a bit time off. He travelled a lot, left London behind for a while as he sought new inspiration somewhere else. Carry On The Grudge is definitely dominated by a feeling of sentimental introspection. The wilderness of the early days steps back in favour of an even more honest songwriting from JAMIE T.
The tamed beast
Sweet and gentle ballads dominate Carry On The Grudge. Sometimes with a gloomy undertone (Don't You Find), sometimes drenched in strings (Love Is Only One Heartbeat Away). The furious beast JAMIE T tamed himself although there's still room for a bit groove on the LP. Trouble represents his love for soul music, Zombie delivers dreamy surf pop and Rabbit Hole as well as Peter quote his earlier work. All in all it's a logical advancement of his music and we're pretty sure he will unleash the best in the future once again.
'Carry On The Grudge', JAMIE T's first album in five years, shows the songwriter in a more mature and melancholic state but still with undeniable talent and honesty.
—