[one_half last="no"]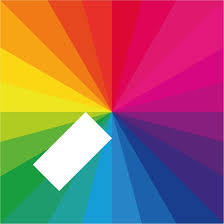 NBHAP Rating: 4,2/5
[/one_half] [one_half last="yes"]
JAMIE XX
In Colour
Release-Date: 01.06.2015
Label: Young Turks
Tracklist:01. Gosh
02. Sleep Sound
03. SeeSaw
04. Obvs
05. Just Saying
06. Stranger In A Room
07. Hold Tight
08. Loud Places
09. I Know There's Gonna Be (Good Times)
10. The Rest Is Noise
11. Girl
[/one_half]
---
---
Timelessness
It feels like we've been waiting for this record for years, right? With his debut album In Colour,  JAMIE XX created a record for eternity: he manages it to connect old with new in such a perfectly timeless way that it is no wonder why he is one of the state of art producers in Britain's contemporary dance culture. It took the British DJ over six years to do the step of releasing his own full-length LP – six years full of remixes for artists like RADIOHEAD or FLORENCE AND THE MACHINE and deliberations how to create an accomplished album which reflects only his mind. His remix album for Gil-Scott Heron in 2011 – We're New Here – was a first step but this marks the next one. And thank god: The long wait was worth every minute – emerged is an artistic synthesis which covers almost every possible shade of the artist, it seems.
The spirit of the double-x

You can feel the fact that JAMIE XX is the beloved sound mastermind of THE XX in every little pore of In Colours – almost like a ghost haunting the producer. For him, it was only natural to involve his two band-mates Romy Madley-Croft and Oliver Slim in the album's emergence: they've known each other since childhood, owe each other pretty much everything, so a personal record like this wasn't possible without them. Romy's soft and pleasant voice is featured on two tracks: the quite current beforehand single Loud Places which connects a sample of Idris Muhammed's classic Could Heaven Ever Feel Like This? with her unique vocals and the more danceable Seesaw which nurtures from her multi-layered and reverberating voice. Oliver lends his voice on Stranger In A Room – the song which probably reminds the listener the most of THE XX: there is the typical slow and restrained bassline in the background with only discreet electro tunes from Jamie.
Every colour counts

JAMIE XX encircles the wide scope of dance music on his debut record – the title and cover are well- considered. From the swelling, technoesque opener Gosh which throws you directly into the musician's microcosm to the feel-good hit I Know There's Gonna Be (Good Times) which features Popcaan and Young Thug and might be obligatory on every cool party this summer. Yes, the British gentleman is not interested in missing aspects in his sound universe.  A fact which makes the album  feel like a colourful journey through unique soundscapes – a colourful and timeless journey which can be repeated endlessly without getting toneless. It's not a dance album – it's a very emotional ride of its protagonist and therefor worth the long wait.
JAMIE XX's debut record In Colour is a total piece of art which takes you on a colourful journey through all shades of dance music.
—