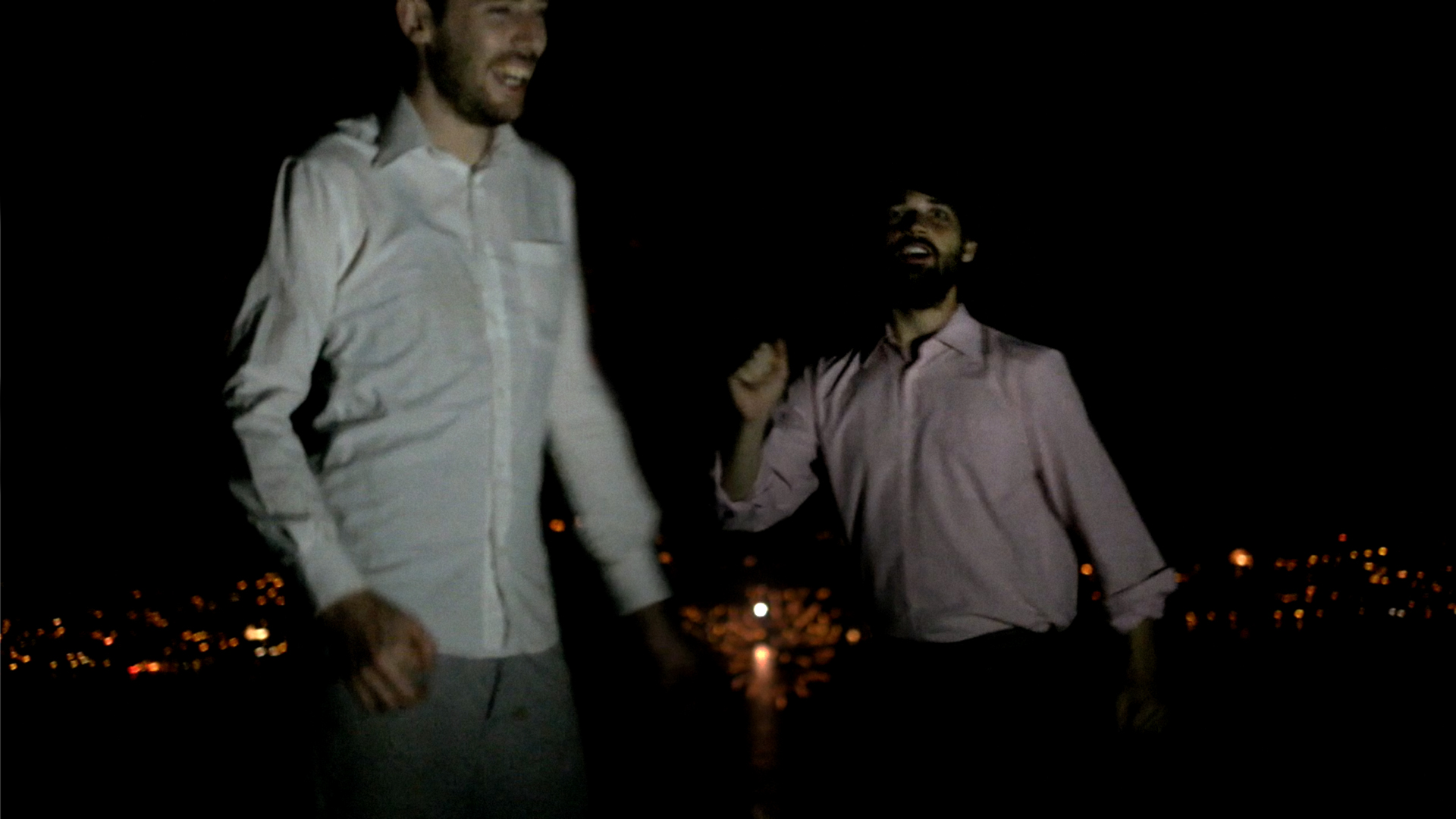 Although the release of KLAUS JOHANN GROBE's debut album Im Sinne der Zeit happened only last year, it feels as if the prolific duo has been around forever. Which doesn't mean that we're already fed up with their beautiful, weird, kraut pop magic. On the contrary! It's just that they have been keeping busy all the way, releasing an EP, touring relentlessly and working on their new album which will probably delight our ears next year. And as if that wouldn't be enough workload, the guys now have been so kind to create a seductive guestmix for us to share and you, dear fellowship of the Hope and the Passion, to enjoy.
And what shall we say other than that KLAUS JOHANN GROBE's Erotic House Mix is once more an highly entertaining, sexy and musically irresistible collection of songs that'll make you dance, move and shake, wether you like it or not. From jazz induced pop over legendary krautrock tunes to Cuban soul: these guys' record collection is as diverse as their minds are free. Or, as the duo itself puts it:
This is an utterly conceptual mix close to a possible dance evening with Klaus Johann Grobe (in 57 minutes).
Or: it could go either way.
«Tanzeinheiten?»
«No, later would be cool though.»
«Ja.»
Don't blush, it's okay, just give into these tunes. And don't miss your chance to see one of KLAUS JOHANN GROBE's last shows this year, f.e. at the Tutti Frutti Fest, happening at the Berghain in Berlin in a week from now. Dates are listed below the Erotic House Mix. Enjoy!
KLAUS JOHANN GROBE – 'Erotic House Guestmix'
01. Guten Tag (G. Boneschi)
02. Graham De Wilde – Clouds
03. Brian Bennett – Sky Quake
04. Psi – Only The Beginning
05. Kurt Maloo – Giant Lady
06. Release Music Orchestra – Mestaloggo
07. Rinder & Lewis – Willie And The Hand Jive
08. Moebius – Urth
09. Cerrone – Supernature
10. Patrick Cowley – Invasion
11. Loose Joints – Is It All Over My Face
12. Gichy Dan's Beachwood – On A Day Like Today (Todd Terje Edit)
13. Don Ray – My Desire
14. Marta Acuna – Dance, Dance, Dance
15. Cassiano Onda – Coco Soul
Klaus Johann Grobe – 2015 Tour Dates
15.12.15 – DE – Berlin – Kantine am Berghain / TuTTi FruTTi FesT 2015
16.12.15 – DE – Hamburg – Golden Pudel / Euphorie (doors only)
17.12.15 – DK – Copenhagen – Osramhuset
18.12.15 – DE – Köln – King George
—