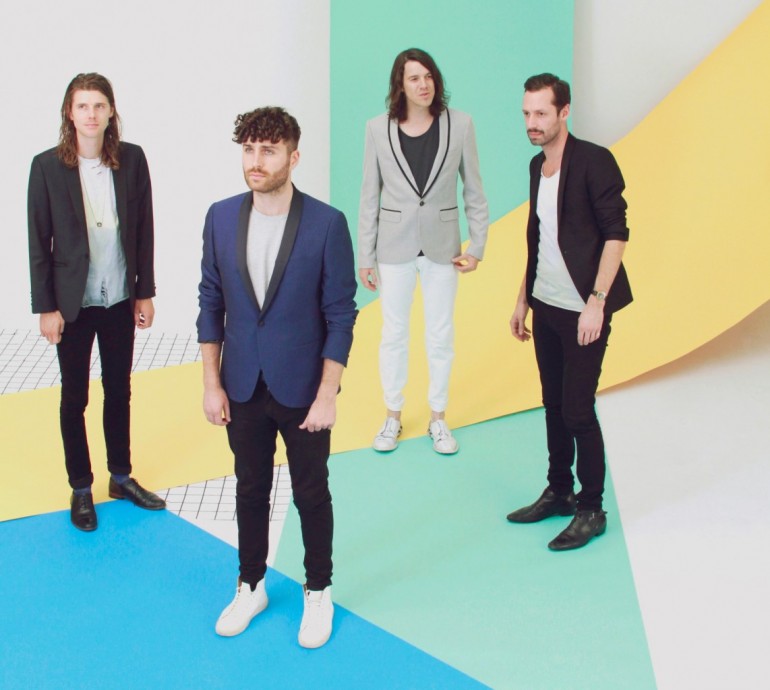 If there's one band that is destined to accompany the sunny summer season it's got to be Australian synthpop collective MIAMI HORROR. Their uplifting pop anthems are always drenched in light, packed with sunshine and an easy going spirit that automatically lifts any weight from your shoulds. Their 2010 debut Illumination already proved that and this year's long awaited follow-up All Possible Futures was also designed to showcase the band's strength. It was way too obvious for NOTHING BUT HOPE AND PASSION to reach out for MIAMI HORROR to give us a few tunes we should use as soundtrack for the forthcoming hot season. Music for swimming pools, barbecues and mostly cruising around the coast somewhere in California. You are invited to close your eyes, have that scenario in the back of your head and enjoy this smooth selection beyond.
---
---
Happy Mondays – 'Hallelujah (Club Mix)'
My favourite Manchester-era track (beyond anything by NEW ORDER). It also inspired 'Forever?', the final track on our new album.
---
George Maple – 'Where You End And I Begin'
Loving everything she does at the moment, really really next level pop song writing.
---
Prince Innocence – 'I Don't Care' (Remix feat. Kilo Kish)
This is the kind of track I wouldn't normally like, but there's just something awesome about it.  The delivery is so nonchalant.
---
Paul McCartney – 'Coming Up'
A relatively unknown jam by Macca. Super quirky and fun, Reminds me of TALKING HEADS.
---
The Legendary Tigerman – 'Do Come Home? (Xinobi & Moulinex Remix)
Great work by XINOBI & MOULINEX on this one.  Probably one of my favourite tracks so far this year. These guys have been playing around with really working on their own sound over in Portugal.
---
Shuggie Otis – 'Strawberry Letter 23'
Everyone's favourite song. This song is a true magic moment.
---
Air – 'Kelly Watch The Stars'
A track that a whole young generation may have never heard, but this track has always inspired me. Its simple, yet each sound is important. It's synth work inspired a lot of the sounds and ideas for on our first LP 'Illumination.'

—