Balthazar – 'Fever'
Sounds like … a big pop-infected leap towards the dancefloor by the Belgian indie institution.

After three of the members tried themselves in solo projects and released albums as J.Bernard, Warhaus and Zimmerman, the urge of working together again was big and resulted in a record, that is infected with left-overs of those solo adventures. Right the first track reveals the new agenda: A electronic beat provides the foundation for playful synthesizers, interesting rhymical variations and feel-good backing vocals. The usage of electronic devices can be found throughout the entire record. While most of the songs keep the balance between the old Balthazar left-overs and interesting new elements, like African drums or oriental sounding string arrangements, a song like Grapefruit mostly relies on electronic sounds, with an ongoing laid-back techno beat. The whole album and especially the title track brings up images of the German electronic-folk duo Milky Chance. Even if it doesn't sound like it, it's meant as a compliment, considering how well the Balthazar is integrating simple pop elements into their sound on Fever.
Wrong Vibtraion is a groovy indie pop track, carrying a summerly feel, predesigned to dance to on summer open-airs, while Entertainment is a playful, funky afro-beat song and Whatchu Doin' a R&B infected gem, bearing some leftovers of J.Bernard in its pulsating synthesizes. But some things never change: Irresistible groovy bass lines, nicely arranged string arrangements and the perfectly harmonizing frontmen duo Deprez/Devonte are still part of Balthazar in 2019. Fever is a carefree and less serious approach to a looser and optimistic sound. The band handles the new found pop-appeal well and nicely integrates it in already existing band struktures, which makes the record a successful and interesting return and displays the musical progress the musicians have through in their time as solo artists. (Abhilash Arackal)
Stream Now: ► Spotify / ► Apple Music / ► TIDAL
---
Better Oblivion Community Center – 'Better Oblivion Community Center'
Sounds like … the clearly fruitful fusion of two exceptional songwriters exploring their depths and longings side by side.
Don't we all like to be surprised? The answer is…yes, we do. Especially, when the surprise comes in the form of an album that stimulates our senses to a high degree and practically emerges over night. Even more so when we are treated to a collection of songs whose overall character evolves from brand-new sonic impressions to genuine, evocative and most of all comforting songs in no time at all. Better Oblivion Community Center does exactly that. The collaborative work of singer-songwriter touchstone Conor Oberst and the brilliance of Phoebe Bridgers offers an insight into the two musicians exploring the troubles in life with a remarkable sensitivity and a great deal of intuition. Something that already became obvious in earlier collaborations such as the song Would You Rather on Phoebe Bridgers' debut Stranger In The Alps or their joint performances on Conor Oberst's Ruminations tour. What we have here looking at Better Oblivion Community Center is indeed a place for the two songwriters to meet each other on an equal footing, harmonizing exceptionally well and creating meaningful as well as painfully beautiful songs. Not without the help of their friends and long-term musical partners in crime, though.
The list of musicians involved in this project not only adds great names like Nick Zinner, Andy LeMaster or Carla Azar to the Better Oblivion Community Center, but most of all, there's a real sense of companionship there that becomes clearly visible. It's this real bond that lets the songs thrive in the best possible way with Conor Oberst and Phoebe Bridgers building ten carefully crafted songs on this base. The opening track I Didn't Know What I Was In For is not an allegory for Oberst and Bridgers who, quite the contrary, explore themselves and their surrounding with a sense of determination, yet longing, adding great texture and deepness to the core of their findings. Conor Oberst has always been a true master of weaving meaningful metaphors into his songs and it feels like Phoebe Bridgers has brought even more of those to the table at the Better Oblivion Community Center. Addressing interpersonal relationships and their difficulties along with a sense of isolation, pain and stagnation (Sleepwalkin'), hope for a change (Dominos) by singing 'And if you're not feeling ready, there's always tomorrow…' or the feeling of "chasing love like an ambulance' (My City) – the emotional scars and thoughtfulness both define this album for the most part, but not exclusively as the grunge appeal in Big Black Heart reveals towards the end of the album. Oberst and Bridgers fuel each other's songwriting and vocal performances in a remarkable way which makes their debut album hopefully only the stepping stone of what we can expect from them in the future. (Annett Bonkowski)
Stream Now: ► Spotify / ► Apple Music / ► TIDAL
---
FIDLAR – 'Almost Free'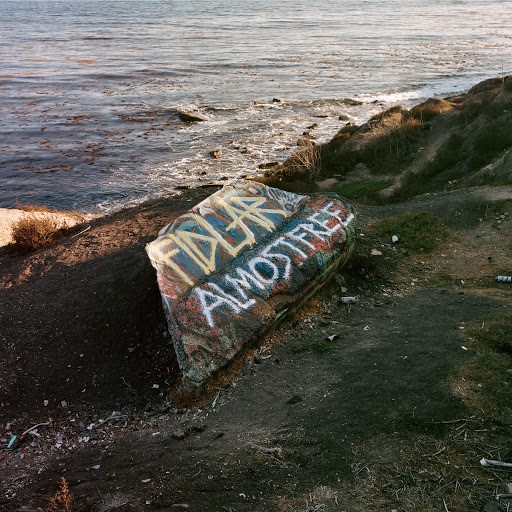 Sounds like … Californian skate punks growing up.
FIDLAR have come a long way from addiction to sobriety (of frontman Zac Carper) and from being one of the most hyped punk bands to a more settled entity in the scene. Their third album Almost Free deals with modern-day topics such as post-breakup telecommunication, gentrification, the gap between rich and poor as well as the question of sobriety (once again). While the band still tries to maintain their punk rock and DIY heritage, the songs sound more like a grown-up version of what they've presented on their previous albums Fidlar (2013) and Too (2015).
It's less rough punk-rock and more mainstream-orientated – like tracks as By Myself and Flake which sound like The Black Keys or Kasabian at last. FIDLAR still kept their heart close to their songwriting as the tracks Alcohol and Kick show: 'I really want to do some drugs / I think I'm suicidal', Zac Carper reveals on the latter. Musically Almost Free offers a lot: punk, rock, pop, psychedelic guitar riffs (Kick) and at times even country-similarities. There's certainly good moments on Almost Free, but as an entity, the album might seem a bit overloaded. FIDLAR have clearly matured since their debut album and it's probably not only for their long-term fans, but also for the new generation of punk/surf rockers to decide, whether they really aged well.
(Louisa Zimmer)
Stream Now: ► Spotify / ► Apple Music / ► TIDAL
---
Misty Coast – 'Melodaze'
Sounds like … Shoegaze duo taking their songwriting onto a whole new level.

No Revelation, no revolution but definite evolution for Norwegians Misty Coast on their second album Melodaze. Linn Frøkedal and Richard Myklebust's self-titled debut album won them a lot of fans (and we were among them from the get-go) and just over a year later they're back with the follow-up. Made partially during a spell living in Berlin, the Melodaze sound won't be a step into the unknown for anyone who listened to the debut album – but it feels like a step up for the band, a movement onto a whole new songwriting level.
Melodaze sounds bigger, sharper, faster, stronger than its predecessor, a more aggressive, self-assured and self-confident take on the sound that got them this far. The softer edge of a lot of the songs on Misty Coast is traded out for a leaner, hungrier sound on songs like Eleven Months, which powers along with a relentless, abrasive power, the band's ear for melody sharped up and seared through the song. Elsewhere, even the airier, psychedelic songs like No Revelation feel more muscular and tougher than before, still floating, but with guitars giving the song a real punch. And on a couple of tracks, they do push out into new territory while retaining their own sound, like on the gorgeously beautiful ballad White Lies and the lullaby-esque Galaxy.  All in all, Misty Coast are keeping both baby and bathwater close to hand, but Melodaze is still and accomplished and confident step forward. (Austin Maloney)
Stream Now: ► Spotify / ► Apple Music / ► TIDAL
---
Josin – 'In The Blank Space'
Sounds like … an epic clash of neo-classical compositions and sinister synth pop endeavours.
When you grow up as daughter of two professional opera singers one would assume that heading for a career in music is the obvious and easiest choice for you. Still, German singer Arabella Rauch needed a few moments to fully embrace that fact and after one year at medical school without having music as the centre of her life she realised that she can't run away from it. Out of that her alter ego Josin was born and In The Blank Space is a pretty impressive debut album by the Cologne-based artist. With her first full-length Josin isn't even trying to hide her classical education. It's sensible right from the opening title-track. Her expressive vocal performance is delivered on a gentle piano play and an overall cinematic feeling that makes this record even more impressive when you consider the fact that it's her self-produced debut album. The following eight songs continue this path, mix classical vibes with electronic playfulness while a black cloud of melancholia appears to be hanging above it all.
Especially Burning (For A New Start) shows the more dramatic side of Rauch while tracks like Once Apart and the slow burning Evaporation show her more tender approach. Oceans Wait is another outstanding highlight where her strong and confident voice remains the lighthouse on a sea of synthetic sounds. Every now things get a bit more dramatic, for example in the finale moments of Company but those outbursts feel like the logical consequence of the stories Josin is trying to tell. The sound of In The Blank Space takes a melodic neo-classical approach á la Ólafur Arnalds and mixes it with dark electronic vibes in the style of Moderat while her opulent adds an emotional depth in the tradition of Soap&Skin and Dillon to the music. It's a pretty impressive first release, to say the least; a cinematic pop approach that wrestles with extremes and definitely deserves. (Norman Fleischer)
Stream Now: ► Spotify / ► Apple Music / ► TIDAL
---