Cigarettes After Sex – 'Cry'
Sounds like … well, exactly how you'd expect Cigarettes After Sex to sound.
Over the past three years Greg Gonzalez' band Cigarettes After Sex turned from an insider tip into a global phenomenon. And they achieved that by simply sticking to their recipe for success. They found their very own sound and never wants to change it, it seems. Their dreamy shoegaze is beautiful, emotional and easy, but partly also a bit predictable. So, their long awaited second album Cry offers no surprise at all. It could actually also just be an extension of their debut album, as they both pretty much sound alike.
Cry was written and recorded in a finca on Majorca, a Spanish island that is known for its party culture but also for its beautiful landscape. And usurprisingly the most used theme in music – love – is still the key element here, just in their self-titled debut album. Gonzalez definitely got more stories to gell about this most-craved feeling? Don't get me wrong, Cigarettes After Sex' also remains flawelessly great on their second full-length. By now they pretty mich perfected their formula but unfortunately, this sound gets pretty dull pretty fast. Once again Greg Gonzalez' sensitive and pleasing voice is mixed with slow and calming instrumentation. A combination that almost lulls you to sleep. Sometimes the songs are a bit catchier (Heavenly) and sometimes a bit more solemn (Cry), but like on its predecessor they tend to create one big flow. Yes, it feels like Cigarettes After Sex have found their comfort zone which they don't want to leave for now. And it's okay to do that, because the musical brilliancy surely lasts for two albums. However, for a potential third one we wouldn't mind a bit more bravery. The potential to do that definitely exists, so we can't wait for a few more experiments. (Miriam Wallbaum)
Stream Now: ► Spotify / ► Apple Music / ► TIDAL
---
Swans – 'Leave Meaning'
Sounds like … an exceptional yet, slippery piece of music that cannot be grasped at once. 
After regrouping again, Michael Gira, the mind behind the long-term project SWANS, put out another record. The singer is known to be quite the chameleon himself, shifting from noisy metal rock to folk-tinged quieter experimentations. Leaving Meaning is no exception is its exceptionality. Stretching songs out to over ten minute length, Gira leaves room for each track to unfold to versatile and multi-facetted pieces of music.
Leaving Meaning, more like leaving boundaries, is what Gira works into the record. Annalies is a minimalistic love song carried mostly by the singer's resonating vocals contrasting the dreamy synth-arrangements that form the background. With Hanging Man, Gira returns to the repetitiveness that has turned some of his previous records into trance-like listening experiences. The driving percussive beat and the, somewhat, unsettling keys go hand in hand with the unique vocals of the singer, conjuring musical ghosts with shamanic chants. Cried, whispered, slurred, his vocals are hard to describe with words, best you give this one a spin yourself. The title track, is little bit less cacophonic and stirring, it rather comes with a smooth intensity dragging you into its very own world with every second, like the ocean steadily chipping away on a big rock. Contrasting the plain yellow of the cover, the album is a quiet storm and one of the most mature works of the artist. Leaving Meaning cannot really be placed anywhere but makes up a category of its own. Whatever it is, it is no easy listen but it definitely strikes a chord. (Liv Toerkell)
Stream Now: ► Spotify / ► Apple Music / ► TIDAL
---
King Princess – 'Cheap Queen'
Sounds like … a new genre-blending pop confidence.

Mikaela Straus aka King Princess represents the best of Generation Y: she's young, funny, unapologatically queer and talented. Last year she made an impression with her alt-pop track 1950, just to become an upcoming icon for Pussy Is God shortly after. It's her unique sense of humor and game with gender stereotypes that proof her much needed rebellious attitude towards a society going backwards. She's her own boss and doesn't need to compromise with anything or anyone. She's the cheerleader, the football jock, or sexy latex goddess.
On her debut album, the ambitious singer, multi-instrumentalist and producer offers an exposed look into her heart. Cheap Queen is the emotional journey of a free spirit. She's vulnerable, obssessed and never givining up her cool. Tough On Myself or Prophet show how damn sexy it can sound to own your broken heart, while Ain't Together or Watching My Phone dig more into the sensual site of the artist. Not to forget the newest anthem for all the precious bottoms in the gay scene (and beyond), Hit The Back. The most dancable number of the record. King Princess introduces a new sort of queer music to an international audience. Cheap Queen is indie, alternative, mainstream pop and more. It's a new sort of lifestyle where it's not about labels and love, but simply being you. Without affections or shouting 'pride' every minute. And that's far from being cheap if you ask me. (Kai Hermann)
Stream Now: ► Spotify / ► Apple Music / ► TIDAL
---
Anna Of The North – 'Dream Girl'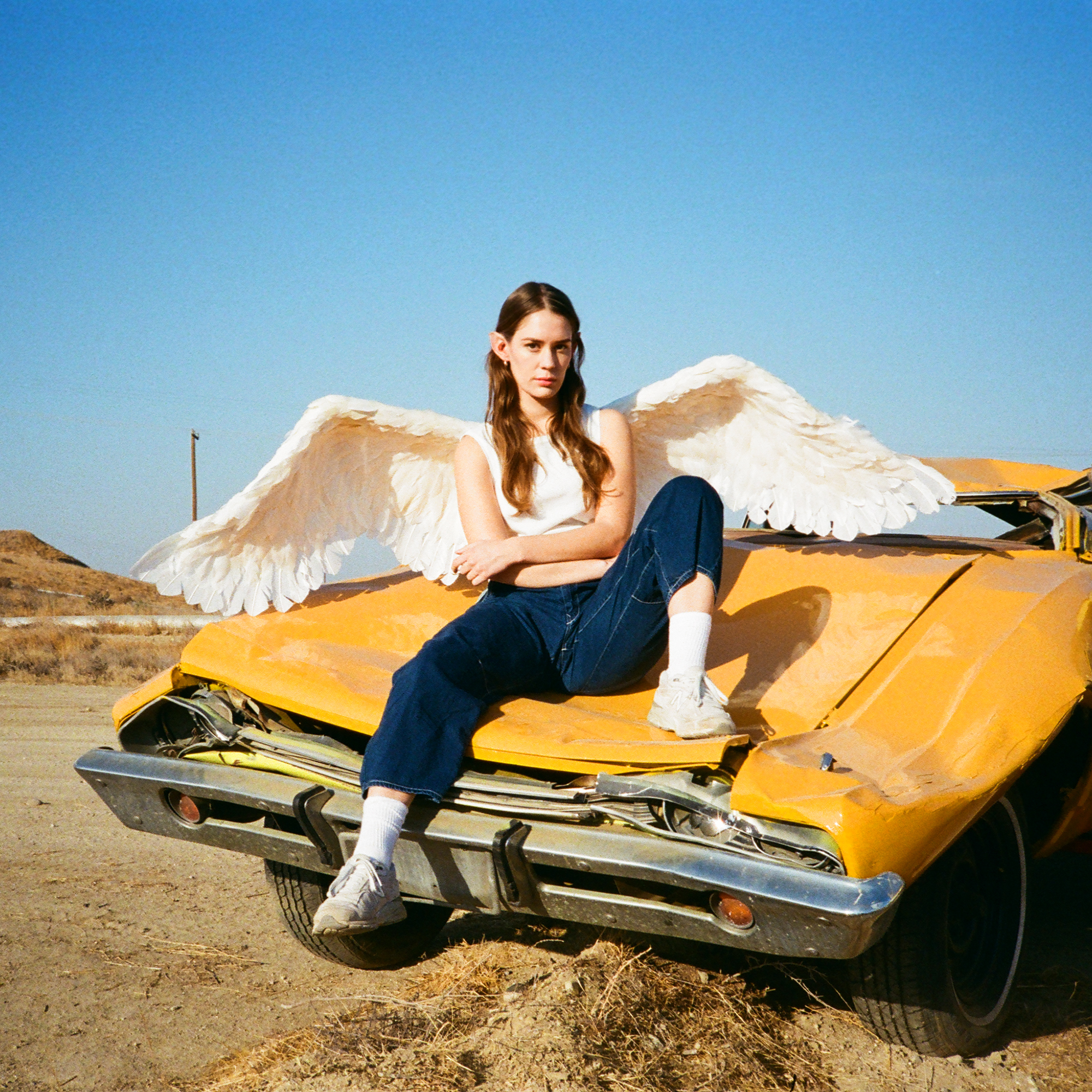 Sounds like … airy, light-winged melodies that stick around for some time.
Things have significantly changed for synth-pop act Anna Of The North since the gleeful debut LP Lovers in 2017. Formerly recognized as a Norwegian-Kiwi duo of Oslo-based singer-songwriter Anna Lotterud and New Zealand-born producer Brady Daniell-Smith, the two have meanwhile parted ways and the Norwegian lead singer has taken the project into her own hands. Dream Girl, the first full-length product of her ambitions as a solo act, draws back on some of the sonic roots developed in Lovers and presents a familiar range of melodious and warm-hearted pop hymns, nevertheless indicating a new chapter for the Norwegian pop singer, both lyrically and musically.
The album's title track and first song Dream Girl sets the stage for thirteen songs that feature laidback rhythms and a dreamy sonic environment. A highly playful tune, the opener merges Lotteruds mellow voice with a super-catchy chorus which will likely stick with any who has still reminiscent feelings for an old flame: "In my dream world / I'm still your dream girl / No if, buts or maybes / I'm still your baby". Songs like the fittingly titled Leaning On Myself, the airy Time To Get Over It or the funky anthem Thank Me Later are no less catchy and entertaining in nature and lyrically take up the notion of an artist in the process of coming to terms with past injuries while sonically maintaining a dreamy, light-weighted and carefree lightness. Just like on Lovers, this sophomore record exposes an undeniable focus on the theme of love running through the separate tracks. However, Lotterud manages to shift her focus here on ways of coping with disappointment, frustration, or even a broken heart, all the while each track maintains a positive, unwinding vibe. If you are looking for some mellow tunes to accompany the fall season ahead, this might be the one to dig into. (Andreas Peters)
Stream Now: ► Spotify / ► Apple Music / ► TIDAL
---
Anna Meredith – 'FIBS'
Sounds like … exhausting the means of modern music making to satisfy the thirst for compositional mosaic. 
As expected, Anna Meredith's second LP is as experimental and colorful as her debut Varmints. FIBS follows in the footsteps and is a kaleidoscopic arrangement of sounds. The British composer takes her eagerness to experiment to another level with 2019's complex and versatile release. She does not shy away from layering sounds onto sounds until they turn into a wholly new and abstract concept of music. Commenting on the title, the producer says, FIBS are 'lies but nice friendly lies, little stories and constructions and daydreams and narratives that you make for yourself or you tell yourself'.
Kicking off, the record dives right into club-ready electronica, pulsating beats and a vibrant danceable synth-line. Sawbones is an accumulation of punchy rhythms that make you want to jump out of your seat to move along. Towards the middle of the record Meredith gets more adventurous and experimental with Bump. The trance-like repetitiveness of the single invites to simply close your eyes and float into the rather dark soundscape. Bashing the eardrums, the nervous synths contrast the deeply resonating drums, which almost sound like sampled from a retro sci-fi movie like Metropolis. Like day and night, the following Moonmoons could not be any more different from its predecessor. The sweeping violins quietly cry accompanied by playful keys. Meredith, for a change, minimalizes the elements for this one and creates a fragile musical sculpture. Ribbons is probably the least experimental outburst but not worth any less musically. The vocals over a simple beat make it easily accessible until Paramour slashes across the ears and minds again with distorted electronica. FIBS proves that Anna Meredith has a musical and creative vision and the means and patience to put thoughts into actions. (Liv Toerkell)
Stream Now: ► Spotify / ► Apple Music / ► TIDAL
---