Efterklang – 'Altid Sammen'
Sounds like … a unique journey through the vast soundscapes of Efterklang.

These days not many artists dare to sing in their native language as they fear people who don't understand the lyrics won't listen to their music. But there are some great examples of courageous artists doing their own thing without any concerns regarding whom their music pleases. One of those outstanding examples is the Danish formation Efterklang. To celebrate their own comeback after seven years, they just released a complete record in their native language Danish, called Altid Sammen.
Altid Sammen means "always together" and perfectly fits the band's return. Even though it has been seven years since Efterklang's latest release Pyramida, the three musicians always kept on making music together. They formed another project called Liima with the percussionist Tatu Rönkkö, made their own avant-garde opera (Leaves: The Colour Of Falling) and toured around the world with it. And now they are back with an album that keeps up their original spirit with only one little difference: the language. The rest – instrumentation, beats and atmosphere – strongly reminds of the album's predecessor Pyramida. The striking use of field recordings (e.g. in Supertanker the sound of the sea), the knack for experimental sounds (e.g. the synths in I dine øjne) and the slowly developing orchestral atmosphere (findable in every track ) never tend to exaggerate. Mads, Casper and Rasmus have found a way to perfectly combine these elements to create a unique and varied sound, which only could be made by the Danish trio. And even though Altid Sammens lyrics are completely sung in Danish – leaving most listeners in the dark about the meaning of the words – they deliver a warm undertone that takes you on a beautiful journey through foreign landscapes and your own mind. (Miriam Wallbaum)
Stream Now: ► Spotify / ► Apple Music / ► TIDAL
---
Liam Gallagher – 'Why Me? Why Not.'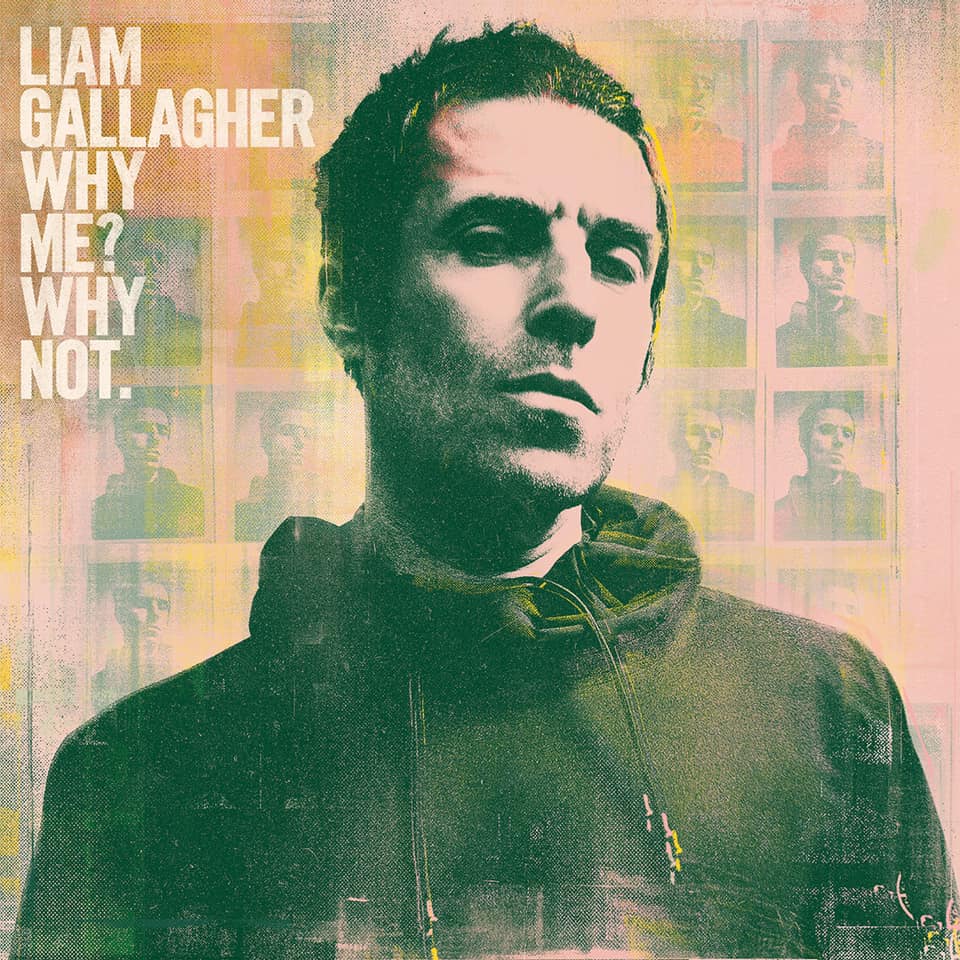 Sounds like …proper rock'n'roll with a vulnerable substance.
Self-confidence is a tricky thing. If you have too much, you risk that your ego is taking over various aspects of your life. If you don't have any self-confidence though, chances are good that you drown in self-doubts instead. Liam Gallagher has been blessed with a big portion of self-confidence and an outspoken attitude that have successfully led him through his career in the past. Even after tumbling musically after Oasis split up. Coming back with his strong debut album As You Were (2017), the straightforward leader of rock'n'roll set the agenda for a musical triumph that he now continues with his latest sublime work Why Me? Why Not. The Liam Gallagher we hear in 2019 is in a great shape as a vocalist as well as songwriter. Yes, if you some of you still need to be convinced – he has co-written all of the tracks on the new album and has successfully proven that he is way more than just a rock'n'roll singer. Why Me? Why Not. is a magnificent and powerful return of a man that has noticeably grown up to be a bold, but still reflective artist with an unstoppable hunger for rock'n'roll tunes. If the new songs teach us one thing it's that Liam Gallagher has surpassed himself on the way to making a truly great sonic statement putting all of his heart and soul into it. 
Sure, the ingredients might not cause a lot of surprise, but the exquisite execution of songwriting and performance turn the new songs into a fantastic indie rock album that manages to balance knockout songs as much as the more introspective ballads. Liam Gallagher has reached a point in his life where he can be edgy and modest at the same time and still not lose any of his hard-earned credibility. With his feet very much on the ground, failure has become as much a part of Liam's life as success. Therefore, his own vulnerability and self-doubt have found their way into his songwriting, too. With producers Greg Kurstin and Andrew Whyatt by his side, the sonic landscape shaped on Why Me? Why Not. is full of well-crafted arrangements and a bit of nostalgia thrown in there as well. Liam Gallagher's ability to write sincere, heartfelt ballads like Once or One Of Us as much as bangers like Shockwave have never sounded more effortless and confident at the same time, especially because Liam is opening more up emotionally and reveals a much more thoughtful side of him. Why Liam? Why not. (Annett Bonkowski)
Stream Now: ► Spotify / ► Apple Music / ► TIDAL
---
M83 – 'DSVII'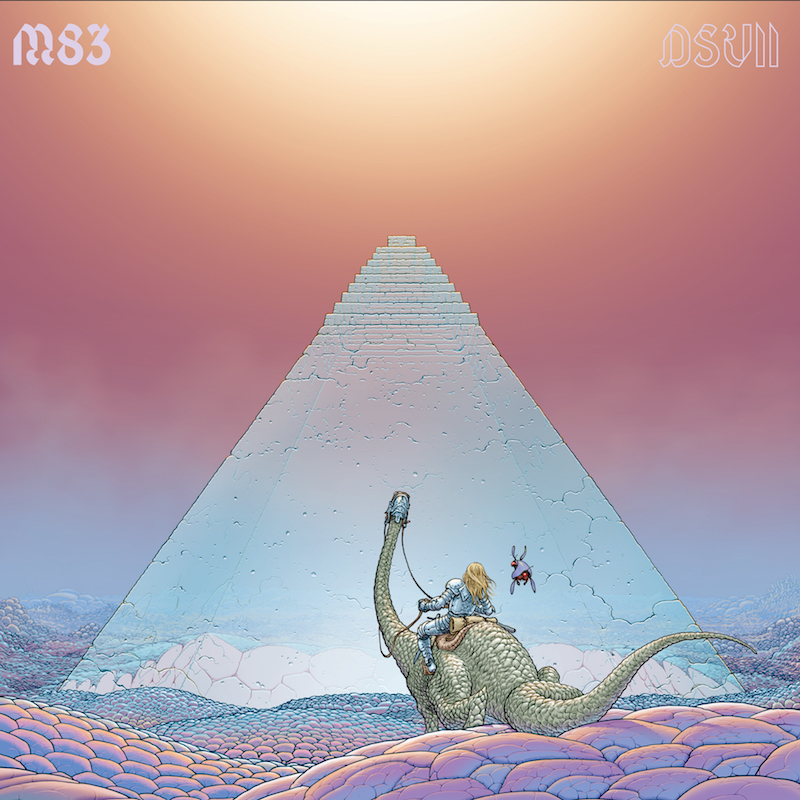 Sounds like … 80s video game nostalgia turning into a widescreen movie.
Blessed are the old days. I feel pretty privileged to still grew up in a pre-digital time and enjoyed the video games of those early days. They weren't 4K HD mega multiverse happenings like today, they were purer, simpler and forced the players to use their own fantasy to fill the technical gaps of games that only had a few pixels and colours back them but still managed to attracted you for multiple hours. The simple yet really well crafted melodies of their soundtracks played a crucial part here and there's a reason why some of them will be stuck in my head for the rest of my life. You need to understand this set-up to know where Anthony Gonzalez wants to go with this new M83 album. It can be seen as a follow-up to his 2007 mini LP Digital Shades Vol. I which allowed him to fulfil musical dreams that don't fit on the 'normal' M83 albums and in that form it's a logical continuation of that approach rather than a follow-up to 2016's Junk. Gonzalez is freeing himself from fulfilling expectations and delivering the next Midnight City. DSVII celebrates a simple and imperfect way of music making, based on those retro-infected synth melodies an 80s kid like him (and me) fell in love with back then.
Apart from the decade's video game and sci movie soundtracks DSVII is also inspired by artists like Brian Eno, Suzanne Ciani, Mort Garson and John Carpenter and was recorded entirely with analogue equipment. However a lot things has changed since 2007's first part and the producer surely can't hide his gained skills that made M83 a global musical phenomenon and also made him an eligible soundtrack composer. Hell Riders might start the record in reduced form with its medieval-like guitar play but be sure the epic drums and choir are happening in the end as our fictional video game hero is heading for his big adventure. Lade on he's travelling through ambient textures (Colonies), rides on a romantic melody (Feelings), meets a humming Susanne Sundfør (A Word Of Wisdom), wrestles with playful synth melodies (Oh Yes You're There, Everyday) before going for a swim in sea of synthesizer strings (Mirage). Music nerds might spot all the references but the rest will hopefully just enjoy the musical journey M83 are offering right here. The composer's love is sensible in every note of this nostalgic little reminder that we sometimes need to recall our inner child to make it through the harsh reality of adult life. It's worth a try, don't you agree? (Norman Fleischer)
Stream Now: ► Spotify / ► Apple Music / ► TIDAL
---
Chastity Belt – 'Chastity Belt'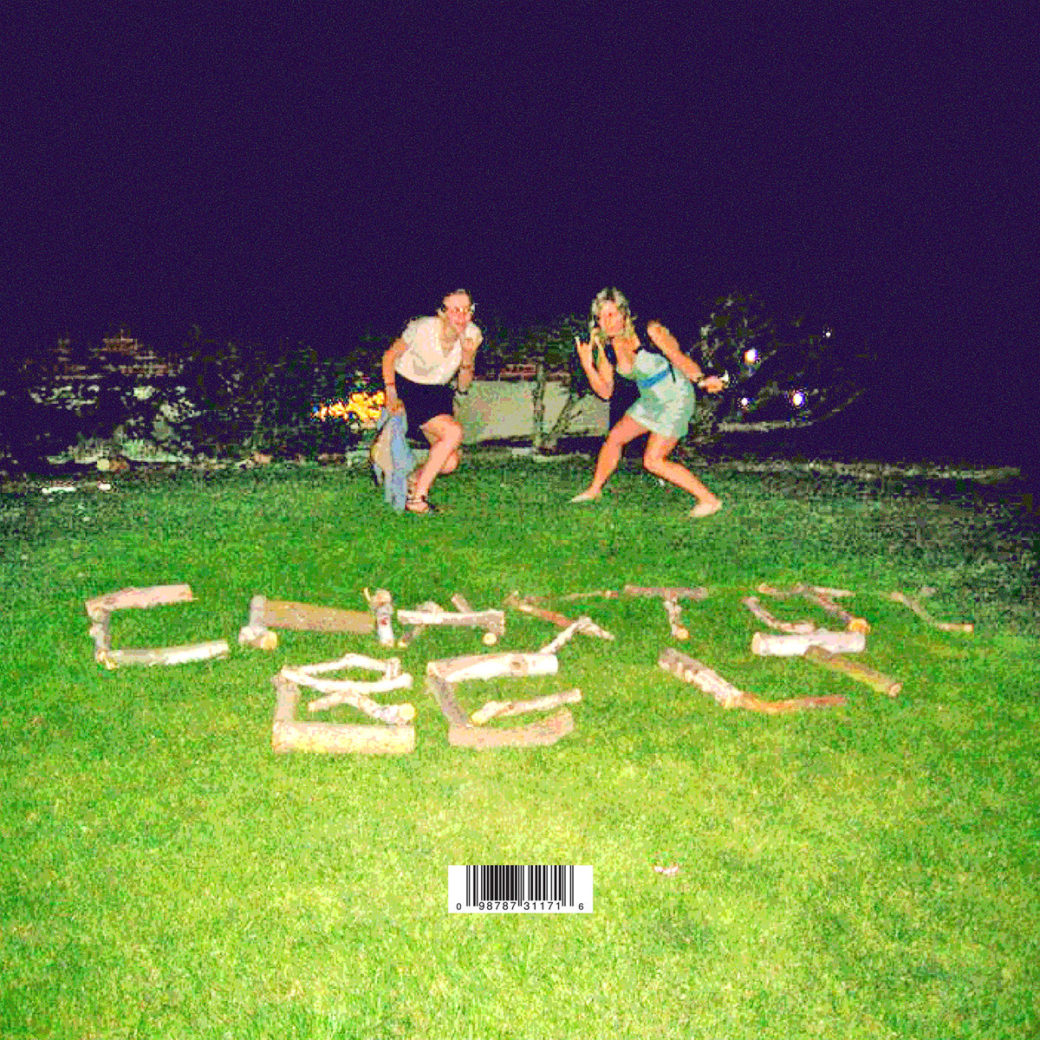 Sounds like … the essentials of friendship and alternative indie-rock.

A self-titled album after three previous LPs might not be the obvious choice, but one made with thought. Seattle-based quartet Chastity Belt, follow up their last successful record I Used to Spend So Much Time Alone with this beauty. Regarding the choice of title, the band says this record just felt the most like themselves, like Chastity Belt than the others. After spending some time apart working on other creative projects the four best friends reunited and fuse fresh inspiration, personal growth and new experiences into their fourth LP Chastity Belt.
Throughout the record, the fuzzy guitar riffs form the unifying backbone to the musical arrangements. Lydia, Julia, Gretchen and Annie unite forces to create an album that is intense in its gentleness. Blurry electric guitar riffs go from numbing post punk slurs to crashing peaks on 'It Takes Time'. The heavy drum beat contrasts the pensive guitars. 'Apart' bears pained melancholia as the band layer vocals to a shyly echoing wave of sounds. The lo-fi sounds still feel as home made as ever and it is exactly this self-made melancholia that touches. The fourth LP is less love at first sight but more of an album that grows on you the more spins you give it. Contemplating the essentials of friendship in their lyrics, which vary from sincerely honest to tongue-in-cheek silliness, Chastity Belt seem to truly have found together again. This female power band has found a distinguished sound and is committed to the recipe. (Liv Toerkell)
Stream Now: ► Spotify / ► Apple Music / ► TIDAL
---
LIFE – 'A Picture Of Good Health'
Sounds like … the next British post-punk band to continue the hype.
A picture Of Good health is the result of an intense four week recording session in North London from the Hull-based band, together with producers Luke Smith (Foals) and Claudius Mittendorfer (Parquet Courts), mainly reflecting on personal experiences of singer Mez. However, the songwriting was still done in partner work with his brother and guitarist Mick. After the debut Popular Music from 2017 was a collection of songs with a strong world political side, LIFE's sophomore record shifts the focus from the macro to the micro level. The songs deal with private topics like single fatherhood, mental health, both things vocalist Mez was confronted with, and every day Thoughts, with a critical view on issues like superficial intellectualism and like-focused pop culture.
LIFE's interpretation of the genre is similar to those of other British bands – wonderfully dissonant and partly aggressive. But on the one hand, this band displays a more punk infected side, on the other, integrates elements from indie-rock and garage. The songs are compact and energetic, with only one of them crossing the three-minute mark, giving the record its punk character. Songs like Grown Up are hymnic and euphoric as IDLES. 'Don't give up yet' even scratches the edge of hard-core. On the other side, there are fine indie-rock moments with catchy hooks somewhere between Franz Ferdinand and We Are Scientist, like on the uplifting Niceties or Half Pint Fatherhood. Mixed with Mez's vocals between storytelling, yelling and singalong choruses, this record is another fine piece adding to a genre, that is highly in demand. As longs as LIFE maintain a high level of quality while still sounding refreshing, this could go on for a long time. (Abhilash Arackal)
Stream Now: ► Spotify / ► Apple Music / ► TIDAL
---