Gorillaz – 'Song Machine Season One: Strange Timez'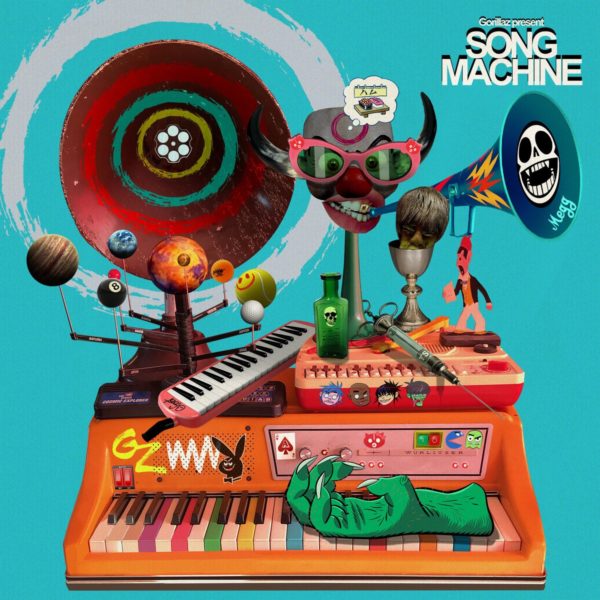 Sounds like … a genre- and time-bending pop music vaudeville show.
It's common pop cultural knowledge that Damon Albarn is a busy man whose mind is constantly occupied with creative new ideas and projects. In the past that often lead to long breaks between his projects. The gap between the last two Blur albums was 12 years, with The Good, The Bad & The Queen it was 11 and virtual band Gorillaz also went on hiatus several times over the past twenty. However, since the release of 2017's Humanz album it feels as if the priorities of Albarn have changed and the project remains constantly activated. This new album is already the third full-length in three years but once again it follows a different concept. It's the closing chapter of the Song Machine series which Albarn started at the beginning of 2020. The collaborative project saw Gorillaz releasing stand-alone singles as part of the series throughout the year, all now combined (along with a few previously unreleased ones) via the project's seventh studio album. It's a fitting concept for the age of Spotify and Netflix. The world thinks in episodes, seasons and constant streams anyway, right? Strange Timez is a perfect title for the first collaboration of songs anyway. Surely a lot has happened since the Slowthai and Slaves joint venture Momentary Bliss started the journey back in January. Corona shook the world, the United States got even weirder, the climate continues to fight humanity and on top of it longtime Albarn collaborator and afro beat icon Tony Allen passed away. The closing track How Far? remains one of his last works and is indeed a fitting tribute.
Albarn always managed to face the ongoing dystopian notion of the past years with bittersweet, slightly melancholic yet also somehow uplifting pop anthems and Strange Timez is no exception here. You couldn't think of a better voice to start the narration than The Cure's Robert Smith who opens the record. Albarn keeps things up-to-date as he sings "I'm speeding through the forest, strange echoes of Belarus Where presidents pin badges on disconnected youth." That line gives an impression on the contemporary character of the project as the Belarusian protests happened really shortly before that episode was released. Smith is just the first in a long line of fascinating guests which probably only Albarn can get together in that form. By mixing the traditional aspect of pop and historic voices with brand new talents he frees the Gorillaz sound from time once again. I mean who else gets iconic Elton John and US underground rapper 6black together on one track? Where else do you get angry hip hop tornado JPEGMAFIA teaming up with Japanese indie rock sensation CHAI? Familiar voices pop up on a frequently basis and it's fascinating to see how Albarn and his team managed to keep a project coherent where modern day auto-tune rap can coexist right next to the iconic 80s bassline of former New Order bassist Peter Hook. The album is packed with many highlights like the uplifting St. Vincent joint venture Chalk Tablet Towers or the summerly Désolé together with Malian artist Fatoumata Diawara. Similar to 2017's Humanz Albarn steps back and let his guests lead these songs, once again underlining the power of collaboration and joint forces against the evil. Song Machine, Season One: Strange Timez bridges genres, eras and borders; it celebrates the universal power of music and showcases Gorillaz' still very important role in modern mainstream music. I surely can't wait for season two. (Norman Fleischer)
Stream It: ► Spotify / ► Apple Music
---
Adrianne Lenker – 'songs + instrumentals'
Sounds like … a human being in nature.

This is another self-isolated, remote cabin release and if there is one person you might have been expecting to do this, it's Adrianne Lenker. It is a double album and I must admit for most other artists, I would've found the title choice lazy and uncreative but for Lenker, it is just the perfect solution to express simplicity and bliss in its purest form. Songs + instrumentals is a meditation on the essential needs and emotions we have as humans – hopes, losses, nature, solitude and love.
With each of her works, solo or with Big Thief, there is this undeniable feeling of something ancient and mythical coming back to life, something that cannot be learned or acquired – you either carry it with you or you don't. Two reverse and ingydar are poetic exclamations points to the natural world, the latter praising the circle of life: "Everything eats and is eaten". Heavy focus is broken down to the essence of effortless repetition and half return is uplifting and makes the inner child want to jump around the trees outside of your house. On the song side of the album Lenker does something remarkably uncommon so far – she opens up in a more direct, personal way, not veiling her individual experience but letting it reverberate in the walls of her little cabin. So, while songs gives the listener a peak at the vast landscape in Lenker's heart, instrumentals offers the counterpart of the actual landscape and physical surroundings. The record consists of two about 20-minute long acoustic recordings. Music for indigo is a sweet guitar-picking, that lets you go through a range of emotions from joy to grief, hope and yearning – it is incredibly well-composed. Mostly chimes, well it is mostly chimes, and birds, and a bit of strings but you can almost smell the pines and in case you don't have a cabin available to retreat to, listen to this and imagine. I would really like to give a big hug, a thank you and my deepest admiration to Adrianne Lenker not because of any of the things I just talked about but because I think she is an artist who can teach millions of people to see with feeling, and that is what we need to be reminded of. (Anna-Katharina Stich)
Stream It: ► Spotify / ► Apple Music / ► Bandcamp
---
LOMA – 'Don't Shy Away'
Sounds like … a protective fireplace in a night full of rattlesnakes and coyotes.
For band that always seemed a little sceptic about how much of a difference they would really make in the world, LOMA's first self-titled record blew a lot of people's minds back in 2018. As it turned out, one of them was Brian Eno who grew very fond of their song Black Willow. The very song that also was the main reason for me to give Emily Cross, Dan Duszynski and Jonathan Meiburg some belated credit for their mesmerizing debut. LOMA was never meant to be a longlasting project but it seems as if the spirits that these three magnificent musicians are able to call up are tempting ones. The three decided to once more retreat to the Texan nowhere that Duszynski turned into his creative space and voila: The first singles of their second record Don't Shy Away definitely helped sparking the excitement for the audience. Silently, LOMA have grown to be the last true mystics of American traditionals, filling in the gaps that Sufjan Stevens, Calexico and Wilco left out. Up to the point that the aforementioned Brian Eno dedicated himself by producing Homing, the haunting closer of Don't Shy Away. That's quite some pressure – but guess what: LOMA took it and outdone themselves here.
The gentle introduction I Fix My Gaze is just one layer of the various sound spectrum LOMA offer us afterwards. The dry, sleepy bass of Ocotillo nearly resembles the best of Mark Lanegan's solo records whilst guitar and singing melody clearly revive the Shearwater-cosmos. With LOMA though, it is always the sprinkles of special effects that elevate the songs (Cross' clarinet playing, field recordings or whatever magic Dan Duszynski decides to add). They add up to the cathartic lyrical moments: "Lead me to another life/All my ties are broken/I'm in wonderful/Disarray", Cross sings in her haunting, dark voice that makes even disarray sound tempting. All in all Don't Shy Away emits a lot of self doubt but also how critical it is to overcome it without offering cheesy motivational speeches. The arc of Emily Cross' singing on Half Silences is a beautiful example of how she unites the sinistral and the hope: "When I remove myself/from the picture/when I reduce myself/I see you the same/and I couldn't find my way/out of this feeling" finds its way to the proud claim: "I generate light, generate heat, generate breathing". Emily Cross clearly is the center of these songs whilst she is far away from acting out as a central singer. Her voice simply is the fabric that binds it all together. A fabric that at times, dare I say it, even seems as if the Spirit of Eden is entangled in it. Don't Shy Away is an album you'll have to prepare for because it is too subtle to be listend to lightly. But it is very worthwhile and at times unparalled atmospheric if you lend it your full attention. (Henning Grabow)
Stream It: ► Spotify / ► Apple Music / ► Bandcamp
---
This Is The Kit – 'Off Off On'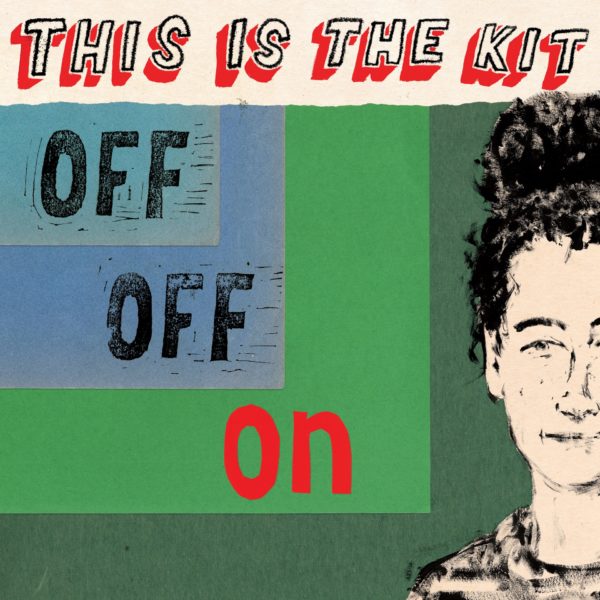 Sounds like … a crisp-cold, sunny day that surprises you in winter.

This Is The Kit releases their fifth album today and it fits in the sweet spot in between melancholy and cheerfulness, exploration and introspection, as well as folk-y storytelling and jazzy instrumentation. With the advantageous input of producer Josh Kaufman and the chemistry of five musicians in an isolated cabin, Kate Stables' lyrics come to life and form a universe of their own.
We're going right in and (into another) round with the opening track Found Out: "Brace yourself / for the next blow /try hard not to let go": which might as well serves as a reminder that every difficulty can be overcome. Though each song on Off Off On carries an indecision, it is paired with a firm determination to come out the other side. The single This is What You Did creates an intense swirl of banjo and beat, like something accelerating inside your mind. No Such Thing questions our commitment to self-presentation and outside perception, and the title track emphasises the oppositional forces that define the record, and certainly our everyday life. When there is too much routine, the days feel dull and when there is too much going on, we would do anything for some kind of stability – what do we keep and what has to leave. On Was Magician, Kate Stables honours the powerful storytelling of novelist Ursula K. Le Guin. It is one of the most outstanding tracks on the album and forms a duo with Slider's feeling of powerlessness through mourning, harmonising with wavy saxophone notes. The closer Keep Going is intentionally placed so that each listener can end on a positive note, which rings in your ears like a spell you tell yourself before you go to sleep: "Power is in the naming / the story is the telling / potential in the waiting / movement is deciding / forward is the doing / keep going". (Anna-Katharina Stich)
Stream It: ► Spotify / ► Apple Music / ► Bandcamp
---
Henrik Lindstrand – 'Nordhem'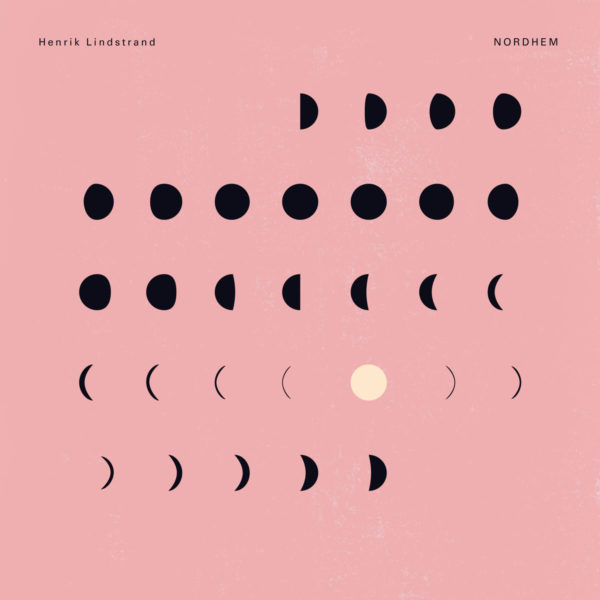 Sounds like … the early morning forest breeze. 
Nordhem is the third record of Henrik Lindstrand's piano trilogy. Following Nattresan and Leken, it matches their tender energy. When listening to Nordhem it comes as no surprise that the composer is heavily inspired by his surroundings. Based out of Sweden with a recording studio in Copenhagen, the music reflects the Nordic landscapes. While the melodies and the piano notes have a certain warmth inherent to them, they also come with the airy coolness of an early morning breeze – not too strong to be unpleasant but enough to remind you that fall has arrived.
That is the image Nordhem conjures; you are stepping out of a cabin in the vast northern woodlands, steaming coffee cup in the hand, hair still fuzzy from last night's sleep. You are wearing thin pajama pants even though you know it is too cold out but, in this moment, the cold wind feels kind of nice on your skin. Every single song on the record neatly fits into the theme of the record, which should be listened to as a whole. From the shy first note of Dungen to the last chord of Rest, Nordhem is a coherent creative vision by an artist who knows where he wants to go. (Liv Toerkell)
Stream It ► Spotify / ► Apple Music / ► Bandcamp
---