Jehnny Beth – 'To Love Is To Live'
Sounds like… a stylish concept album with a modern take on post punk. 
In between writing a erotic poetry book, scoring soundtracks and hosting both radio and television shows, Jehnny Beth managed to squeeze in to record her debut album. The idea to record an album as a solo artist was born in the night of Bowie's dead: The Savages singer decided to work on her first solo album in the direct aftermath. Ultimately, To Love Is To Live sounds like Beth's own take on glam rock. Her version sounds sexy, angry and honest. IDLES' Joe Talbot, The xx's Romy and Peaky Blinders' Cillian Murphy contributed to the record with lyrics and spoken word features.
Opening track I Am combines elements of spoken word, piano instrumentals and Beth's stinging vocals into a cinematic soundscape. While the lyrics thematize the topic of innocence, the same topic continues on Innocence. With sounds of scream and Beth rapping in midst, the song highly reminds of her post punk past. After she sings compellingly about her same-sex attraction in Flower, single I'm The Man strikes a more violent atmosphere. With forward-pushing sound effects, How Could You proves how a more forward-thinking version of how (post) punk could sound like. Being the only ballad on the record, The French Countryside is a melancholic scoring of the fear of dying. Beth wrote it, while thinking she would die in a plane crash. Through connecting various topics from our in-sides, To Love Is To Live is a highly stylish concept album. It seems almost as if Jehnny Beth tried to soundtrack the various topics of our lives. And that score is set somewhere in-between violent punk, elegant instrumentals and passionate vocals. Amongst all though, this is a record that celebrates the variety and grandness of our short time on this earth. Louisa Zimmer)
Stream It: ► Spotify / ► Apple Music
---
Larkin Poe – 'Self Made Man'
Sounds like … kicking in the door of the male-dominated industry with heavy blues rock.

The Nashville-based duo Larkin Poe are putting a twist on the gender roles in the music industry. Megan and Rebecca Lovell are releasing their fourth studio LP, Self Made Man. The title simultaneously pokes fun at and raises awareness of the still male-dominated music industry. Especially within the rock and blues rock circles, women are a minority. On Self Made Man, Larkin Poe show off their confidence. The self-produced record allows the band to make each song truly their own.
The riffs of the band are harder and louder than on previous releases and draw analogies to 70s rock greats. While Rebecca's electric guitar echoes her powerhouse vocals, Megan's lapsteel reflects the southern rock roots of the duo. Those they also honor on Back Down South, which features the guitarist and Rebecca's husband Tyler Bryant. The cover of Blind Willie Johnson's God Moves On the Water brings the band back to their love for blues music. On Self Made Man, Larkin Poe evolve and incorporate digital drum pads as well, on tracks like Every Bird That Flies. The LP thrives on the middle ground between the duo's blues classics cover series on YouTube and their elaborate production style. In 2020 Larkin Poe are not knocking on doors of the male-dominated industry anymore but kick them in with relentless power. (Liv Toerkell)
Stream It: ► Spotify / ► Apple Music
---
Bibio – 'Sleep On The Wing'
Sounds like … a silent flight over the British countryside.
The common swift is a fascinating animal, a creature of the skies through and through. He's not only capable of flying many miles without a break, he's also capable of sleeping while doing that, making him an exception in the world of birds. For Stephen Wilkinson the small animal was a fitting representative for the latest release of his alter ego Bibio. Sleep On The Wing is also a fitting title for this mini-album that works as a companion piece to last year's Ribbons record. It underlines the restless and floating nature of Bibio's sound that likes to take the listener on a gentle flight, just like the little swift you see on its artwork. The fact that the album also deals with dreams of city escapism is another factor that plays a crucial part here; something everybody stuck in urban isolation during the Corona lockdown can probably relate to. Sleep On The Wing sticks to the familiar Bibio recipe of the past fifteen years. Playful and pure guitar folk melodies team up with field recordings and gentle electronic elements, delivering a pretty simple yet effective mixture of tiny songs and sketches that invite the listener to drift along with this gentle flow.
The good thing about Sleep On The Wing is that it also works as a pretty effective gateway drug to the musical world of Bibio because if you fall for that special sort of sound on this record there are ten more studio albums (and plenty of EPs) filled with more musical bliss from the British composer. The trademark remains his raw analogue acoustic guitar sound that often circles around a simple melody loop like in the opening title-track. Sometimes these melodies feel like they're coming directly from ancient British folk times (Miss Blennerhassett), sometimes they feel like they've been live recorded in the garden behind Wilkinson's house (Awepockes). Tracks like Lightspout really feel like they are pure field recordings and that's the biggest strength in the dreamy and meditative music of Bibio – it feels pure, unfiltered and real, despite the fact that there is additional electronic production happening as well. But you barely sense it. Instead you follow the lead of the guitar and fly along to it, just like the tiny swift is flying over the British countryside. In a loud world Sleep On The Wing is a silent little masterpiece that doesn't want to offer more than a brief moment of relaxation and reflection. That's it's biggest strength and needless to say that an album like this is highly appreciated these days. (Norman Fleischer)
Stream It: ► Spotify / ► Apple Music
---
Wargirl – 'Dancing Gold'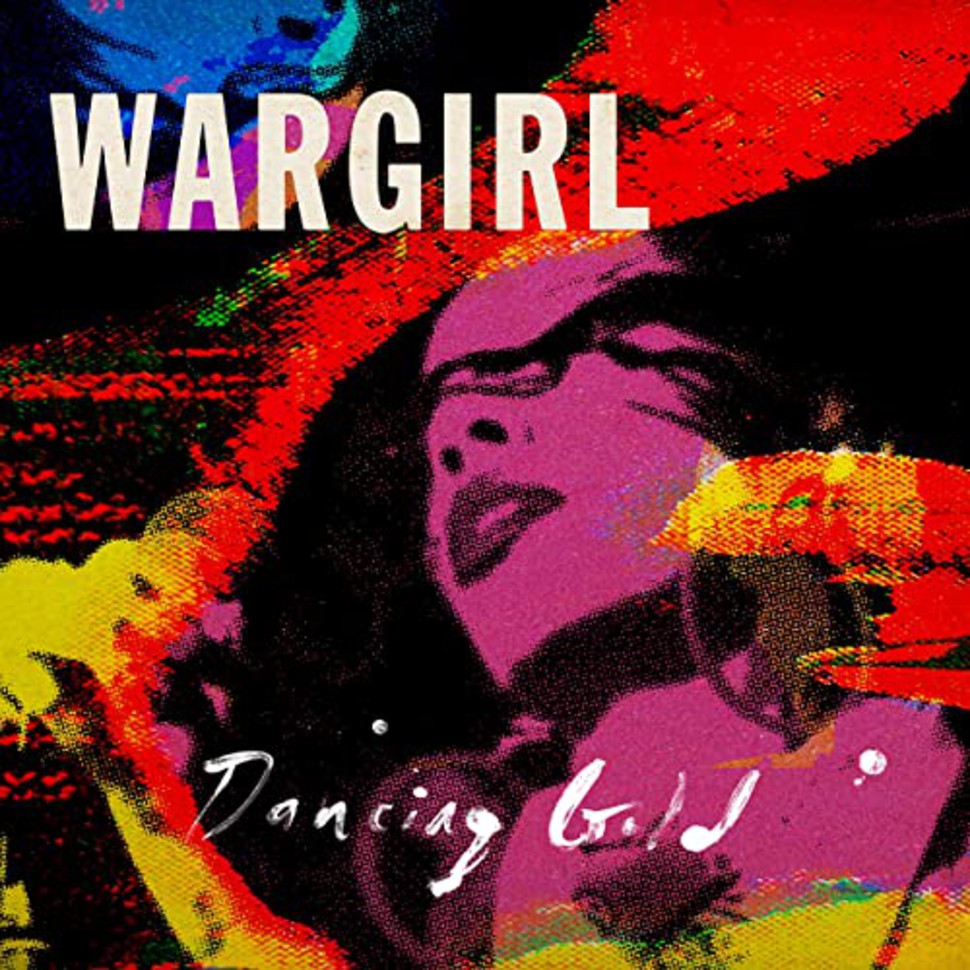 Sounds like … ten tracks of love and good vibes – Woodstock 2069.

Wargirl bring the sun and beach of their southern Californian base, straight to your home with the sophomore record Dancing Gold. The six-piece is back with their trademark genre cocktail varying from funk, rock, to soul, and reggae. With this year's release the band is giving the unique vocals by singer Samantha Parks extra space to shine. From powerhouse chants like on the title track to almost mellow and pensive tones, Parks voice is taking a new lead on Dancing Gold. The vocals might be the silver lining throughout, but the instrumentation provides the driving force for each song. With six band members Wargirl pull up with a diverse and rich sound.
Influences like Sly And The Family Stone and Santana echo in the funk rock style of guitarist Matt Wignall and the Latin-infused percussion. In the "spirit of friendship and truth and love" the record radiates an inherently positive attitude. If the upbeat grooves of Hang On and the drums of Pretend do not make you dance along, I do not know what will! The sunny long beach sound of Wargirl is an instant mood and confidence booster and the spontaneous energy of the collaborative band makes for an organically developing versatility. Influences by the openness and freedom of the Woodstock age, Wargirl travel in time to 2069 and proclaim the new 60s with the positive, groovy 2069. (Liv Toerkell)
Stream It: ► Spotify / ► Apple Music
---
Discovery Zone – 'Remote Control'
Sounds like … retro future daydreams for androids and humans.
Humanity's interest in the future and especially the relationship between human and machine is as unbroken as it has been forty years ago when sci-fi classics like 2001 and Blade Runner encouraged their audiences to think of a world that was far more advance than their still quite analogue present. Now, as we're approaching the realities of these visions a new generation puts the topic on the table, updating this understanding of the form of art and technological representation. And while audiovisual artists like Grimes and Arca move their musical understanding forward, it's a nice alternative to address the issue via a more historic musical set-up. Asking the same questions Blade Runner asked in 1982 with a similar sound but a new understanding – that's a bit the bottom line JJ Weihl picked for her debut album as Discovery Zone. The American artist has been a beloved figure of the restless Berlin underground scene, mostly due to her involvement in Fenster, the ever-changing indie music institution NBHAP has been rooting for many years now. But she's always been interested in the interdisciplinary aspect of art and Remote Control is a record that underlines that approach and the fact that Weihl went for a retro futuristic musical setting encourages the listener to create their own nostalgic approach towards the themes she's addressing here. The opening Nu Moon already sets the perfect mood for what to expect from this album: dreamy analogue synth-patterns, drum computer love, claps, chimes and reverbed vocals. The future lies in the past.
Discovery Zone gives these pure and quite efficient melodies and sounds all the space they need to unfold their nostalgic magic. There are plenty of instrumental moments on Remote Control which highlight the more song-orientated ones even more. Dance II is a great example here and you can definitely sense that charming Fenster-approach towards pop in this track (maybe because bandmember Lucas Ufo helped with the production). On Fall Apart Weihl unravels a tropical and sensual flow before the trippy Sophia Again let's the infamous android talk with her maker about some pretty existential stuff ("forever is an unbroken chain of nows"). As the journey continues the artists slowly merges with the machine, resulting in songs like Blissful Morning Dream Interpretation Melody and the album's title-track where the vocoder guides JJ Weihl to new heights. Right till the soothing closing track Tru Nature, Remote Control spreads this warm and relaxing feeling of a tropical fever dream, one that is actually quite human despite its electronic sound and themes. And maybe that's the biggest strength of the Discovery Zone sound. You're not getting a second Miss Anthropocene here, JJ Weihl is not overthinking the issue but heads for a more open and emotional approach which I really prefer over whatever the heck Grimes is doing these days. It's less about the machine's skills but more about the human potential we should unfold here. Because those analogue machines won't play themselves, right? In the middle of all that dystopian despair it's not the worst idea to come up with a more hopeful concept of this vague thing we call 'the future'. (Norman Fleischer)
Stream It ► Spotify / ► Apple Music / ► Bandcamp
---