U.S. Girls – 'Heavy Light'
Sounds like … the colorful brightness of empowerment in looking on strife of days past.
Like on In A Poem Unlimited, U.S. Girls are following down the paths of soulful Disco-Pop with outbreaks beyond conventional pop-song structures. What started out as Meg Remy's solo project, has been featuring a full band and a background choir for some years now. With the help of fellow musicians Remy realizes her musical visions in the brightest spectral colors like on The Quiver to The Bomb, which starts with futuristic glam-pop in the verse and turns into full-on Broadway-musical in the chorus. However, the funky glamour is deceptive as you can hear on 4 Americans Dollars: 'I got 4 Dollars to madness', Remy states. The choir's response 'You can do a lot with 4 American Dollars' couldn't be more cynical in the light of America's crumbling economy. The duality between bright sounds and dark themes seems to run like a red thread through Heavy Light.
The songs on this album couldn't be more personal as Remy is singing about the loss of a former lover (Overtime) or living in a dead-end (Red Ford Radio). Though both of these songs and Statehouse (It's A Man's World) were already released on former records. They are re-interpreted in a way as if Remy is closing a, before open, circle without mourning the past. In between songs Remy puts sound-recordings which capture reflections on childhood memories naming them Advice To Teenage Self, The Most Hurtful Thing and The Color Of Your Childhood Bedroom to round up the conceptual album that is Heavy Light. The darkness within the lyrics are drenched in the colorful brightness of the music, which makes listening to Heavy Light feel more like the empowerment than the grief you gain in looking back on the strife of past days. (Viet Phuong Vu)
Stream It: ► Spotify / ► Apple Music / ► TIDAL
---
Anna Calvi – 'Hunted'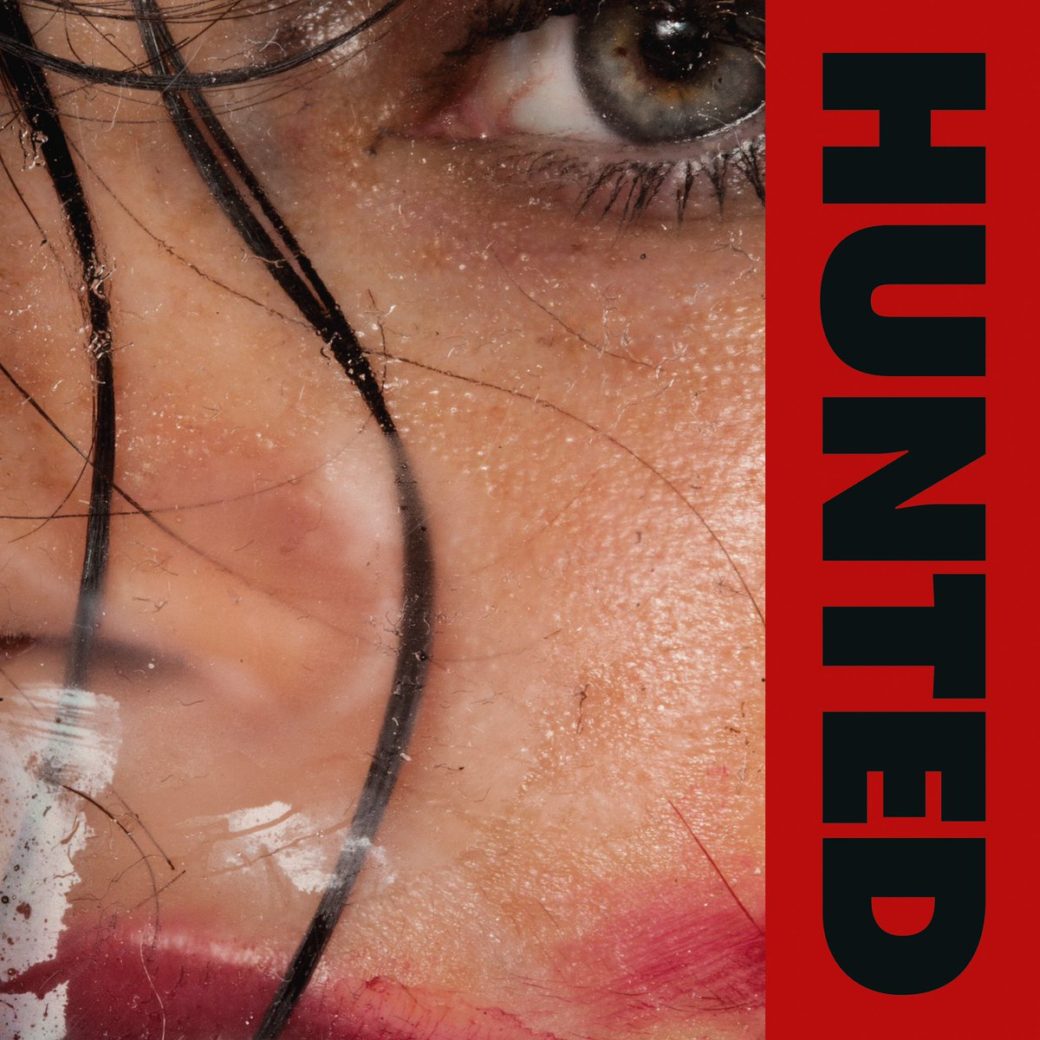 Sounds like … raw, ethereal songs for moody indie-types.
London-songwriter Anna Calvi exploded into our consciousness with one of the albums of the decade in Hunter last year, achieving critical acclaim worldwide, a Mercury Prize nomination and even a gig writing music for the Peaky Blinders soundtrack. At that point, you might think she'd be happy with her lot, put her feet up and enjoy the endless praise. However, she's revisited the album and put together a mini-album of alternative versions of some of the best tracks on the original and it's a real treat.
I'm not usually a fan of re-hashing, re-visiting or remixing an album but when you bring the likes of IDLES, Charlotte Gainsbourg and Courtney Barnett into the mix my principles are easily swayed. The release opens with new versions of Swimming Pool and Hunter, both of which rescind the drum tracks from the original in place of ethereal, haunting soundscapes. Hunter in particular stands out, having kept some of the key moments from the original such as the massive second chorus and screaming, distorted guitar slides. The emotion factor is turned down a bit with the Courtney Barnett collaboration Don't Beat The Girl Out of My Boy, which demonstrates a calming simplicity after the complex and cinematic nature of the previous tracks. The collaboration with IDLES' Joe Talboat boasts the most energy on the release, sounding like an all-out riot-indie anthem that's been stripped of its drum parts. The biggest compliment to give to the release, would be that it doesn't sound like a revisiting of an already seminal album, but a record that stands on its own. (Aidan Grant)
Stream It: ► Spotify / ► Apple Music / ► TIDAL
---
Jonathan Wilson – 'Dixie Blur'
Sounds like … a homesick ride through folk and bluegrass territory.

Disclaimer; this is record will probably make you cry. Jonathan Wilson tugs on the heartstrings with everything he's got. Written during a period marked by homesickness and the unfamiliarity of strange countries on his tour with Roger Waters, each songs tells a nostalgic story. Dixie Blur opens with Just For Love. The smooth flute intertwines with the singer's pensive vocals to a soaring vibe carrying the melody of the song between heartbreak and optimism for new love. '69 Corvette is an acoustic ballad at its finest. 'I miss the family, I miss that feeling, I miss home', the artist croons unmistakably homesick and if that weren't enough, he is accompanied by sweeping violins. The utterly personal records speak from the soul of a man longing to belong.
In between the melancholic folk ballads, Jonathan Wilson explores other territories, as well. El Camino Real taps into the roots of Bluegrass and country in such an infectious manner that it just might have you toe-tapping along. Dixie Blur, which got its title from the speedy recording process of only a week. Closes with the most impressive song. Korean Tea a case of last but not least, and condenses the energy of the album down to one song. The elaborate fingerpicking style almost sounds like Santana had gone down the clam folky road for a change. With vocals, barely a whisper the singer invites us up to his house to finish the cup of Korean Tea – a lonely outcry for familiarity. (Liv Toerkell)
Stream It: ► Spotify / ► Apple Music / ► TIDAL
---
Fluqx – 'Monolith'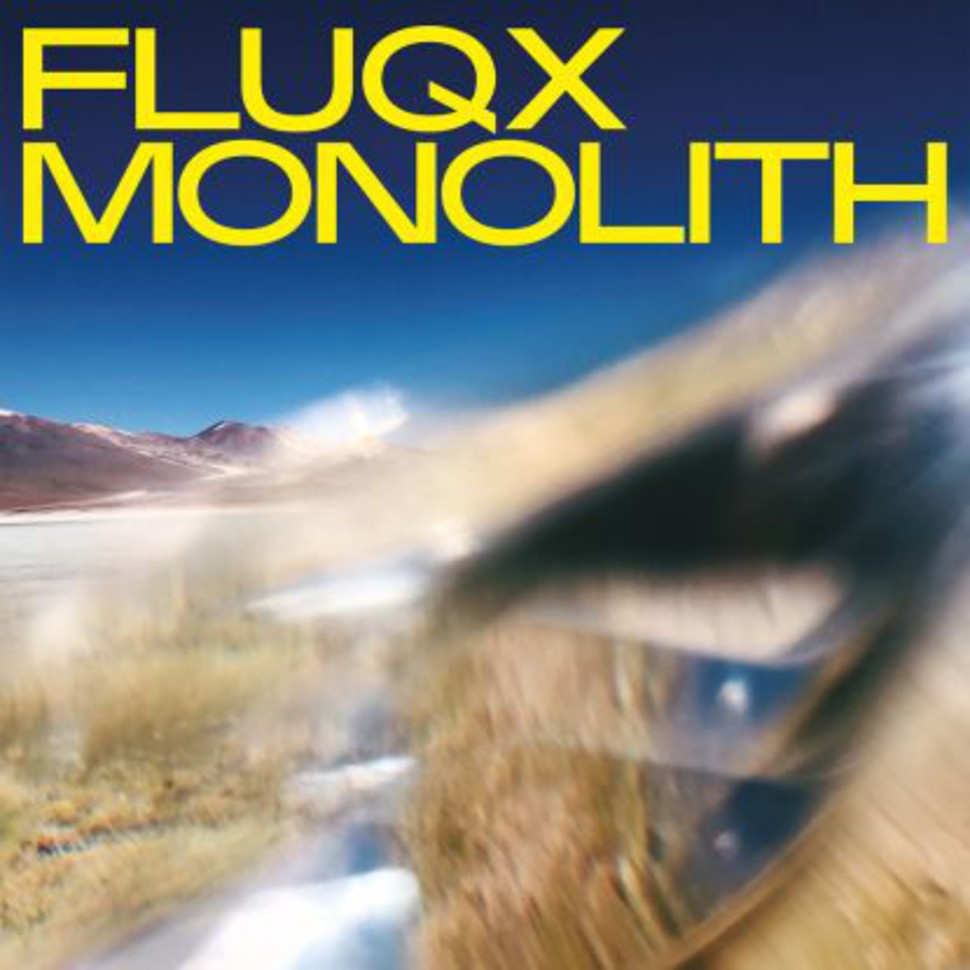 Sounds like … a deep dive into gloomy electronic soundscapes.

Fluqx came to live more by accident than by plan. Producer Joel Krozer one day heard singer-songwriter Brian Della Valle sing in the studio right below his. This encounter quickly turned into several late-night recording sessions with Brian's voice over Joel's electronic soundscapes. Monolith is the result of this process. With Vanishing Point the duo from Copenhagen released a remarkable first song in September 2019. A track, that already hinted at what the debut record would sound like. "Since the birth of Fluqx it was always on the cards to create a coherent album early on" Joel explains. A record, drawing its influences from a wide range of electronic music: From synth- and dark-wave to ambient and triphop. One big source of inspiration for the record was Joel Krozers affection for photography and film. "The concept became a reality after looking through the rolls of film I shot in Oaxaca, Mexico a few years back. They had a certain feeling that reminded me of finding something long lost or discovering something unseen in vast open spaces."
Combing a Nine-Inch-Nails-like harshness with experimental and melodic components, atmospheric soundscapes and Blank-Mass-like thunderous, downbeat drum patterns, this record creates an atmosphere on its own, mainly carried by the many layers of digital and analogue synthesizers. The floating ambient track Carvings – with an ending full of distorted white noise – and the neo-classical in Ephemeral Objects fit right into this sound-concept as well as the pop-affected synth-wave opener Here and the hauting Feather, which is the most outstanding track on Monolith. Here Brian Della Valles modulated vocals perfectly add up to the instrumentals while leaving enough space for the them to breath and develop an attraction on their own. To create this special atmosphere on the record Joel used some quite experimental recording techniques: "The title track 'Monolith' itself originally came about as a piano vamp. Yet, it was lacking in that feeling of vast, untouched grounds so I replaced it with resampled guitars through a reverse delay, a technique often used on the Kraut records that I grew up with. I have a library of records and visuals in my head and often connect these with what I work on." (Abhilash Arackal)
Stream It: ► Spotify / ► Apple Music / ► TIDAL
---
Disq – 'Collector'
Sounds like … a noisy outlet for 21st century teenage angst with a nod to 90s college rock.
Growing up in the 21st century, the teenage angst that once influenced 90s post-punk and indie rock bands, has not faded. Instead, confronted with the overwhelming influences of social media and the internet, personal struggles with anxiety seem to have become even more troublesome. Disq deal with these struggles on their debut album. The group of five musicians found together through gigging around on a piece of ground in their home town, Madison in Wisconsin. Moving on into their 20s they found themselves faced with existential struggles and self-doubt. Luckily, they have music as a creative outlet to work through all their anger, angst, and emotions with noisy guitar riffs. Collector is exactly that; a collection of moments and memories from the band.
Kicking off with Daily Routine, lead singer Isaac deBroux-Slone hits the nail on the head with the opening line 'I have my daily routine / spending hours on my computer screen'. Yes, this is a feeling most of us are familiar with. Wrapped in heavy guitar riffs, Disq's composition are something between emo post-punk and multi-facetted power pop rock. I wanna Die, conjures the significantly darker sides of the band, while Trash is an acoustic almost folky and calm track. D 19 comes with an incredibly catchy hook and reminds of 90s style college rock. Collector speaks out of the hearts of a rock enthusiastic band moving on from their teens into the twenties and channels the experience into noisy guitar and dark tongue-in-cheek lyrics. (Liv Toerkell)
Stream It ► Spotify / ► Apple Music / ► TIDAL
---