Kamasi Washington – 'Heaven & Earth'
The secret of the one truepopstar of contemporary jazz lies in how good he is at taming the spasms of the genre.
After The Epic comes Heaven and Earth – Kamasi Washington definitely ain't the master of understatement. But to be fair: His work justifies superlatives. This new double LP might be little less sprawling than The Epic with its nearly three hours of music. But it still clocks in at two and a half hour in total. Split up in two halves, Washington describes the dialectic of his new record as an expression of how 'we are simultaneously the creators of our personal universe and creations of our personal universe'. The Earth side of this album 'represents the world as I see it outwardly, the world that I am a part of. The Heaven side of this album represents the world as I see it inwardly, the world that is a part of me.' As you can see: Heaven and Earth, once more, transcends the boundaries of jazz (didn't know that there were any) by incorporating Hip Hop-influenced, socio-political statements as well as a psychedelic delusion of grandeur. At the same time, it successfully tames the usual spasms of the genre. And that's how Washington became the unlikely popstar that he is.
Albeit the extensive instrumental journeys, there is an occasional song structure traceable (not in the verse/chorus/verse-sense obviously). What seems like improvised is actually often working towards climaxes or with the help of retardations. It's these moments that reminds the listener that Kamasi Washington is a jazz saxophonist who was musically socialized by gospel. Backed once again by his congenial partner Thundercat as well as two drummers and various other musicians, including string and horn sections, Heaven and Earth presents Washington as the leading man of a collective. People have declared him the political voice of jazz, the equivalent of Kendrick Lamar if you like. Without doubt, there is an afrofuturistic side to his appearance as well as his art and some samples on Washington's second record are pretty direct statements. But his approach to jazz reaches beyond the unification of a black community: By caving in in his complex mind, he reaches out to everyone. Kamasi Washington is the incarnation of Sun Ra without the free jazz. Who would've thought that that's possible, and who would've thought, that that's popstar-material? (Henning Grabow)
Song to get you started: Fists of Fury
Stream it now: ► Spotify / ► Apple Music / ► TIDAL
---
Soulwax – 'Essential'
One year after their comeback record the furious rave rockers deliver a follow-up that was actually never intended to be a proper album but still works great as one.
When it comes to choosing between obvious choices and the slightly unusual ones you can bet your left arm on Stephen and David Dewaele to head for the second option. For the past twenty years the two mastermind brothers behind Belgian electro/rock institution Soulwax have constantly pushed themselves into new territory, away from traditional band structures. Remember that these guys once released a live album based on performed remix versions of their own songs. Essential might appear like a quick follow-up to 2017's FROM DEEWEE (compared to the almost fourteen years it took them to record an album of original new material) but its origin story is a different one. When asked to provide a DJ-Mix for Pete Tong's acclaimed BBC Radio 1 Essential Mix last year the Dewaeles once again picked the odd path and simply recorded an entire hour of new and original music instead of simply compiling their favourite remixes.
Soulwax did what they do best: Locking themselves away in their studio, together with all the beloved machines. Built around the world 'Essential' the eleven tracks (all named Essential One to Essential Eleven) deliver a sharp electronic momentum, delivering all the trademark elements one would expect from a Soulwax record. The heavy drums, the dirty basslines, the try yet quite massive minimalism that combines Kraftwerk-like notion for melodies with acid-house-inspired floorfiller mentality. Essential Three is a good example of this combination. Sometimes things get a little more funky (Essential Four), sometimes a bit more basic (Essential Nine) but all in all, it's a similar notion that holds the record together. The Belgian brothers create a flow that perfectly transports the hypnotizing approach of their perfectly planned sound and live shows (which is the other thing these guys can do best). So, despite a different original attempt this is indeed an essential document of Soulwax' unique sound. (Norman Fleischer)
Song to get you started: Essential Four
Stream it now: ► Spotify / ► Apple Music  / ► TIDAL
---
Gang Gang Dance – 'Kazuashita'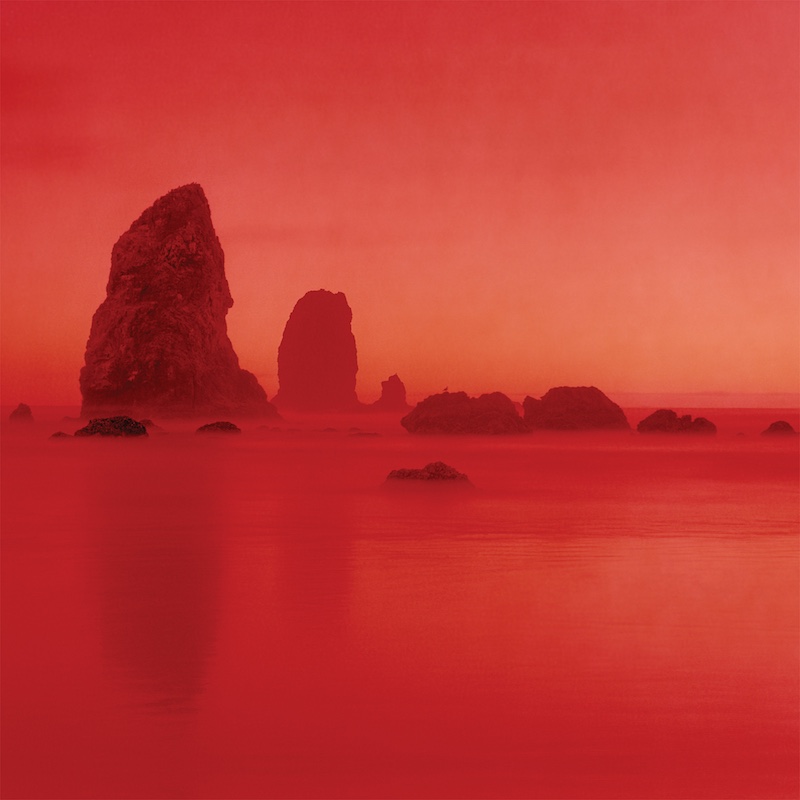 After a seven-year long absence the critically acclaimed collective returns with an album that got no intention to take things easily.
New York City-based experimentalists Gang Gang Dance have always been a band that's kind of hard to define. Over the course of their almost twenty year long career the collective around distinctive vocalist Lizzi Bougatsos kept their musical output risky and restless – and lately also quite rare as Kazuashita is their first studio album in seven years. It somehow felt as if Gang Gang Dance never received the deserved credit compared to other groups in that field, for instance Animal Collective. Kazuashita might not change that but it remains a joyful listening experience for those who like their pop experimental and unpredictable. And while the latest full-length by Bougatsos and founding members Brian DeGraw and Josh Diamond might be their most accessible release so far, it surely isn't an instant hit machine.
Instead, Gang Gang Dance continue to 'sell' their catchy pop melodies through various twists and turns. The opening J-TREE is a good example for that dreamy notion that quickly escalates into a progressive finale. The single Lotus however comes with a solid 80s-infected dream pop feeling before the hypnotic title-track and it's furious tribal-like beats turn it into more dance-focussed territory. On Kazuashita the sound of Gang Gang Dance remains in a haze, refusing a clear definition. The fragile and partly shy voice of Bougatsos acts as the constant in this ever-changing record that turns from hypnotic psychedelic (Too Much Too Soon) zu epic shoegaze (Salve On The Sorrow) pretty quickly. It's one of those records that need a few spings, it doesn't follow the easiest possible ways, it's a joyful listening challenge for those who appreciate the experimental and progressive potential of indie and pop. (Norman Fleischer)
Song to get you started: Lotus
Stream it now: ► Spotify / ► Apple Music / ► TIDAL
---
SOPHIE – 'Oil Of Every Pearl's Un-Insides'
The buzzing artist finally presents her debut album, which is both powerful and tender.
It's Okay To Cry, the first single of her official debut album Oil Of Every Pearl's Un-Insides was the end to SOPHIE as we knew her. The transgender artist finally showed her face after years of covering it with masks and used her natural voice with just a bit of auto-tune left. While the album itself is still filled with happy pop-bangers as her compilation Product from 2015, the Edinburgh-born artist now based in Los Angeles shows a more matured and honest side of her personality. While the already mentioned It's Okay To Cry opens the record as a tender anthem for letting out your emotions, the second single Ponyboy – which was released prior to the album – is a weird but powerful banger in manner of her label and collective PC Music. The third and most recent single Faceshopping does remind of the 90's gabber movement with a melancholic and tender interlude in which SOPHIE showcases her outstanding vocal skills.

Is It Cold In The Water? and Infatuation are the secret hits on the album because they slowly build tension in terms to become real pop bangers. While Not Okay is the track with the least lyrics on the album, it's definitely the loudest and most effective one. The atmospheric and ambient Pretending gets followed by the strong Immaterial, the track with the most dancefloor ambitions on the record. It's the song that reminds you most of the previous work SOPHIE has done solo and for artists such as Charli XCX. The album ends with the strong 9minute track Whole New World/ Pretend World.
With Oil Of Every Pearl's Un-Insides the distinctive artist presents her most diverse and personal work to date. She doesn't only set examples in production skills, but also in her vocal skills. The album is full of pop bangers, yet tender and atmospheric in between. With her debut, SOPHIE sets an example how electronic pop music should sound like in 2018. It wouldn't be a huge surprise if we'd see this album leading the musical year round-ups, as it showcases the potential SOPHIE and her fellow PC Music mates have in shifting the pop world to become weirder and more avantgardistic
.
(Louisa Zimmer)
Song to get you started: Ponyboy
Stream it now: ► Spotify / ► Apple Music / ► TIDAL
---
VARG – 'Nordic Flora Pt. 5: Crush'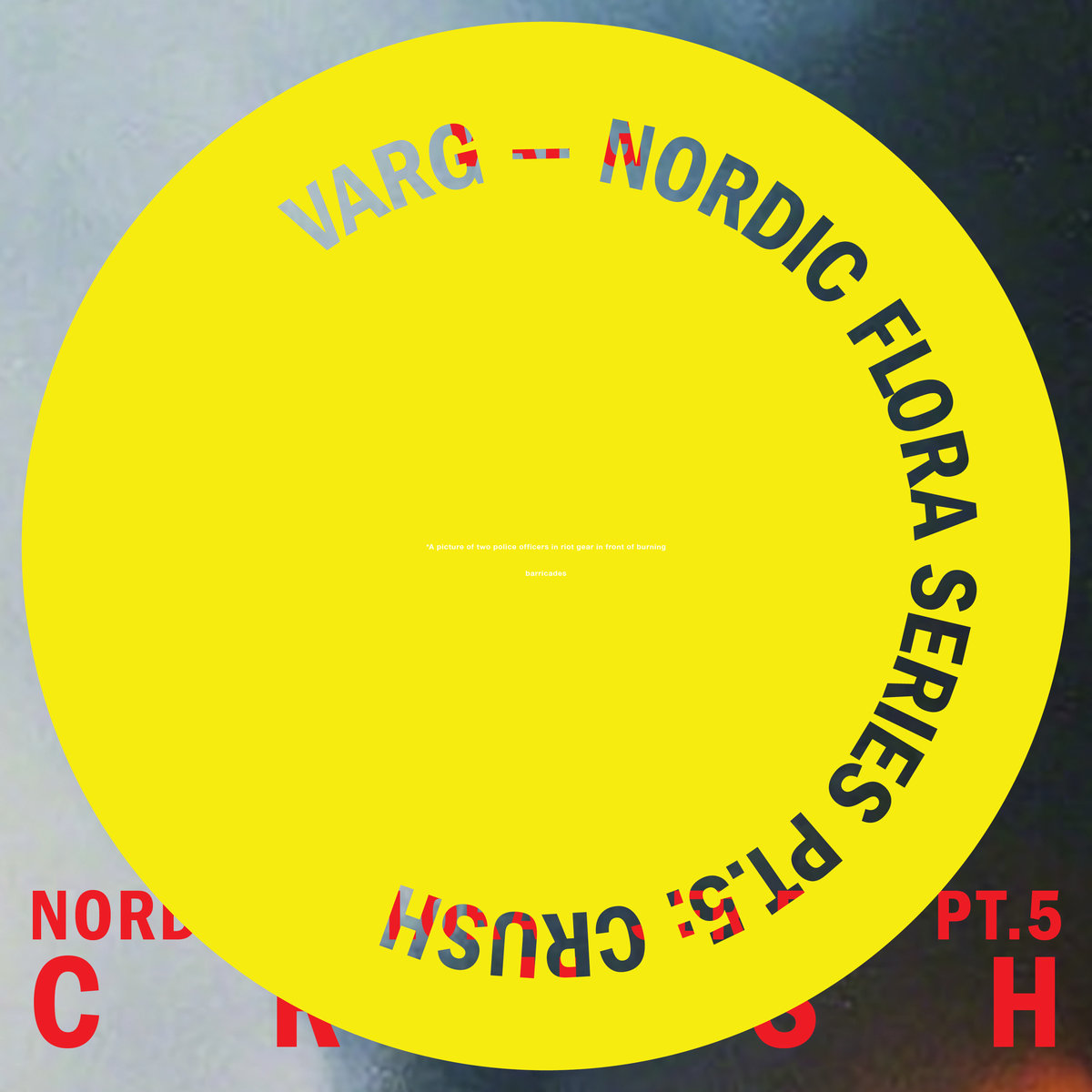 Varg is back with a new instalment of his Nordic Flora series, with songs that reach for something beyond words.
Swedish producer Varg's Nordic Flora series of records are ones that require long, intensive listening. These are sprawling creations, long, stylistically fluid and thematically complex. The latest instalment, Crush, is no different. Checking in a over an hour long, with collaborators including his FLORA partner AnnaMelina, Chloe Wise and Ecco2k, it takes in everything from ghostly spoken word to glacial near-techno. Tune in hard, because its a record that deserves and demands attention.
But talking about Crush like that makes it sound like an overly-intellectualised piece, a pretentious album that demands that you ponder it for 100 hours straight before you can even get close to enjoying it. And that's not fair, because it's not an album like that at all. In fact, Crush is a collection of songs that plugs right into the subconscious. You know that feeling when you encounter something that hits and awakens something inside you, something you feel deeply but can't really clearly recognise? Crush is full of music that does just that, that connects in a way beyond words. From the heavy darkness in clubbier tracks like Rush/Wickr and Final Crush (For 940524), the fog poetry of Stonewall Poem and Archive 2 and the hallucinogenic shiver of Blue Line 2 (112 Fridhemsplan), these songs have a resonance that most art doesn't. It's a collection of rushes, lusts, fears and falls communicated through precision-tuned art-electronica. Tune your adrenaline to its level and get lost in its flow. (Austin Maloney)

Song to get you started: Blue Line 2 (112 Fridhemsplan)
Stream it now: ► Spotify / ► Apple Music / ► TIDAL
---