Moses Sumney – 'græ'
Sounds like … an artsy and every-changing epos of music. 
Throughout his career, Moses Sumney has established himself as an improvisator blending in between different genres and styles. His whole musical output since his first singles in 2014 create an art form of their own. This being said, it seems only legitimate that Sumney has divided the release of his second album grae in two parts – one released in January, with the full version being released now. Still, Moses asks us to perceive the parts as one: 'though released in two installments, græ is meant to be reviewed as one body of work', he stated on Twitter.
While Sumney examined the feelings of aloneness in 2017's debut Aromanticism, the topic gets picked up right on the beginning of grae. The spoken word single insula repeatedly explains isolation means insula means island. This statement also gets picked up in on so I come to isolation during the last half of the record. On Virile, the artist presents his own form of art rock with underlining harp sounds. Gagarin does bewitch with a piano interlude, combined with low-pitched vocals and sharp experimental sonics. On also also also and and and, the British writer Taiye Selasie performs and outstanding piece of spoken word that emerges around the question of multiciplity. While Polly is one of the (musically) simpler ballads, it is also one of the most humorous throughout grae. "Am I just your Friday dick?", Sumney asks while philosophizing about a non-monogamous relationship. On penultimate Bless Me, he builds up an instrumentally epochal finale which ends with one of his excellent falsetto solos. It seems, as if the topic of aromanticism is now substituted by the topic of not just having one, but multiple identities. After all, this explains pretty much about the album. Grae celebrates Moses Sumney not only as an excellent vocalist, but also an artist who's not only able to blend different styles, but different art forms into an ever-changing musical epos. (Louisa Zimmer)
Stream It: ► Spotify / ► Apple Music / ► Bandcamp
---
Perfume Genius – 'Set My Heart On Fire Immediately'
Sounds like … an opus on the beautiful duality of being vulnerable.
Mike Hadreas is one of my heroes. His second record Put Your Back N 2 It released in 2012 came to me when I first started to identify as bisexual and since then I have been following his career religiously. Each record embellishes a new musical style and reflects on the artist's development in an intense and deeply personal fashion. Perfume Genius' fifth record blows both of these qualities out of proportion and expresses voraciousness, the acceptance of discomfort, and the beauty of frantic reminiscence.
"Half of my whole life is done / Let it drift and wash away" are the lines that open the record and it is what you will go through during the 13 tracks – a display of insights Hadreas has gathered till this point that will engulf and release you as merciless and soft as a wave. I read an old poem of mine the other day which describes the difference between nostalgia as something that holds you back and memory as something that keeps you going because you seek these experiences again. Set My Heart On Fire Immediately stands out from Hadreas previous work because it does exactly that: pushing forward into the present with all its closed chapters instead of keeping itself prisoner to the past. Another recurring theme in Perfume Genius' discography is the body and it is equally essential to his fifth record. The two singles Describe and On The Floor are accompanied by intricately choreographed dance performances which Hadreas developed with Kate Wallich. In several interviews (I would highly recommend reading Jia Tolentino's piece), Hadreas speaks about how dancing gave him a new way of accessing his creativity and it shows. The brilliance of older songs was often characterised by its raw and honest pain. Now, when he sings about a one-night stand on Jason, it is with as much truth as with a twinkling eye. Or when he reveals "I got what you want, babe / I got what you need, son" which is Nothing at All. There is a light-heartedness to each revealed piece of pain and I am simply very happy about this. Ocean Vuong, poet and author of On Earth We're Briefly Gorgeous, who wrote the album's biography, says: "As a queer artist, this truth nourishes me, inspires me anew. This is music to both fight and make love to. To be shattered and whole with. If sound is, after all, a negotiation/disruption of time, then in the soft storm of Set My Heart On Fire Immediately, the future is here. Because it was always here. Welcome home" – and I couldn't have said it better. (Anna-Katharina Stich)
Stream It: ► Spotify / ► Apple Music
---
Kaitlyn Aurelia Smith – 'The Mosaic Of Transformation'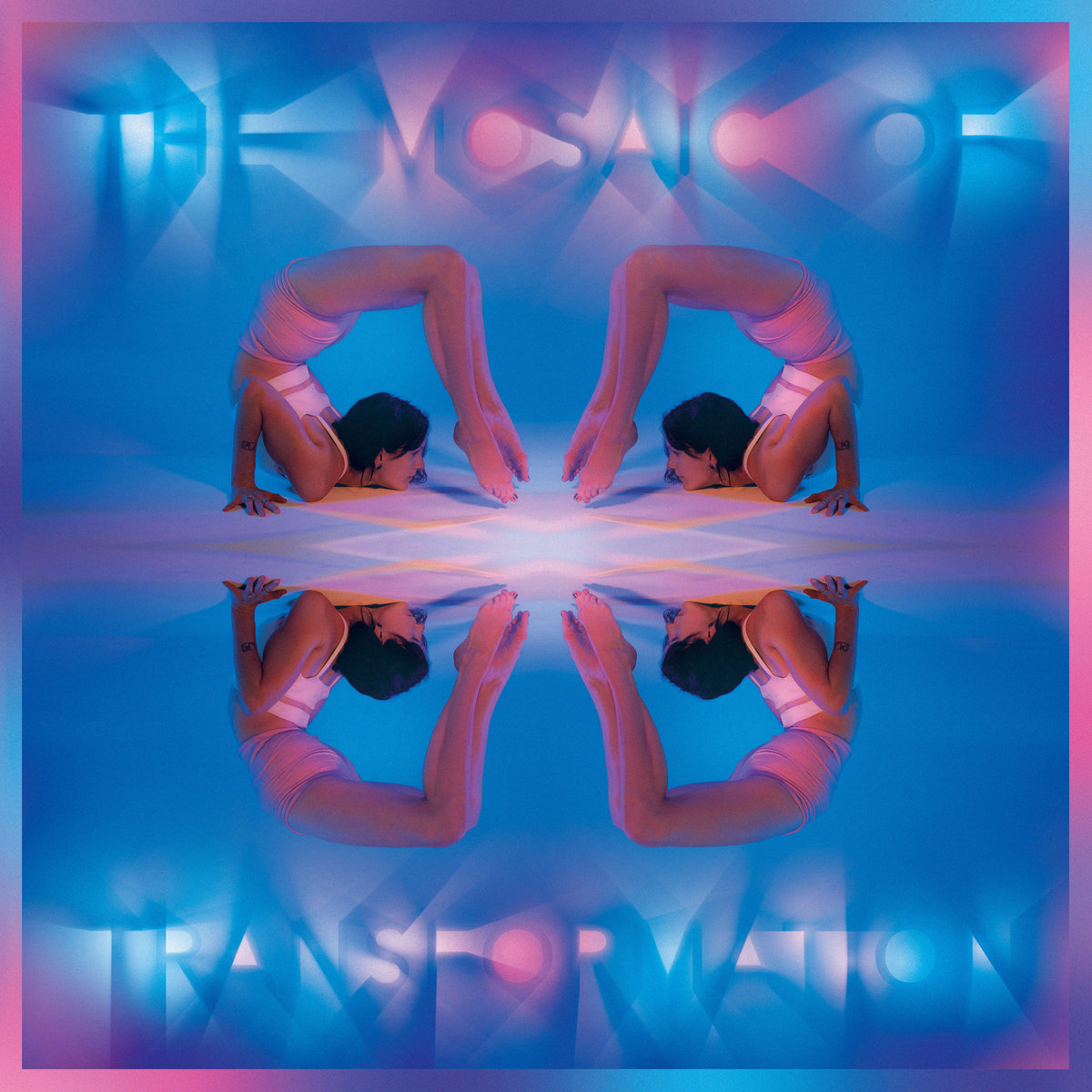 Sounds like … a surprisingly physical form of abstract electronic meditation.
The apparently endless possibilities of electronic music offer multiple musical paths and it's still fascinating to witness the various outcomes depending on the initial approach. You could go for a more traditional understanding of popular music and combine sonic sounscapes with familiar beats and patterns or you can had to the total opposite of it and dive deep into a musical universe of its own. Well, as I recently discovered, Björk did a good job in bridging these two worlds. And, well, Grimes somehow heads more for the pop territory while simultaneously being interested in the technological aspect of electronic design. And what about Kaitlyn Aurelia Smith? She somehow plays in a league of her how and is more interested to let the electronic possibilities guide her into an almost subliminal understanding of sound. Her critically acclaimed 2017 album The Kid saw her experimental sound addressing a broader audience while still remaining pretty integer. A follow-up called Tides was specifically composed for meditation and yoga and it was interesting to see the artificial and digital sound being more connected to a human element. The Mosaic Of Transformation continues this idea and was literally inspired by Smith's physical connection to electronic impulses which enters a whole new level on this album. While writing and recording, Kaitlyn Aurelia Smith started a daily practice of physical movement where she passed electricity through her body and into motion, similar to the her audio practice, which sends currents through modular synthesizers and into the air through speakers.
So, there is a deeply human and physical aspect you need to know before diving into the sound of this very abstract record but the context is necessary and helpful to understand the actual musical content better. During the recording process the artist taught herself improvisatory dance-like movement. She describes it as "a visual language", trying to find a way to combine electronic frequencies with the physical human form. The imagery of a mosaic was an appealing way of describing it and here you got the foundation of this challenging yet fascinating album that is packed with blips, sounds, textures and repetitive yet very adventurous patterns. Following the chaotic intro Kaitlyn Aurelia Smith arranges her emotions on Remembering, combining strings with gentle synthesizer vibes while it takes over three minutes before her voice finally comes into play. The human voice is only one of many elements that form the mosaic, most prominently on The Steady Heart which sees multiple layers of Smith's voice singing to and with each other. The record takes a few of those satisfying detours before ultimately culminating in the ambitious closing track Expanding Electricity. I'm not even trying to describe it, you have to experience it for yourself. That also goes for the entire album. If you decide to do so, please take your time, don't distract yourself and give the music all the space it needs to flow through your entire body. The Mosaic Of Transformation is an almost transcendent listening experience, a meditative musical challenge many might not initially understand. But if you do, it's a really rewarding experience. (Norman Fleischer)
Stream It: ► Spotify / ► Apple Music / ► Bandcamp
---
Scott Matthew – 'Adorned'
Sounds like … a moving reimagination of melancholic sentiment.
Admittedly, the remake probably does not enjoy the best reputation in popular music. But with Scott Matthew, the Australian singer-songwriter who has in recent years honed the art of creating songs ripe of profound melancholy and vivid imagination, this becomes a whole different affair. Adorned is a collection of fresh takes on ten classic pieces of his own, where the songwriter seems to enter another stage. In reimagining some of his own material, he lifts the weighty veil of tristesse from the songs, wrapping the pieces into arrangements that glitter bright with hope, that are yet fully conscious of the shadows in which these tunes were originally born.
The Wish comes first and his fronted by the typical intense voice of the songwriter, hushing solemnly forward. Soft electronic arrangements and the effective use of the piano create an atmosphere of smooth delight. In an equal manner, the following Abandoned brings forward an uplifting spirit that channels back and forth between sentiments of isolation and loneliness and the hope that everything will just change in time. It is probably most of all the sense of confidence and aspiration that best describes the feelings coming from Adorned. By taking their lyrical skeletons and adding layer over layer on them, Scott Matthew has managed to come forward with a set of songs that speak of a newfound deep originality. Be it the ambient usage of strings, meshed together with mellow beats on For Dick, the stately mixture of horns and keyboards on This Here Defeat or the vivacious appeal of Ornament, the pieces on here take the mastery of re-interpretation to a new level. Without leaving his old terrain, the Australian songwriter has created a set of songs that strongly emphasise the idea of giving a new glow to dear sentiments. (Andreas Peters)
Stream It: ► Spotify / ► Apple Music
---
Sleaford Mods – 'All That Glue'
Sounds like … The Mods are still very, very angry.
Sleaford Mods start the new decade by taking stock and looking back with All That Glue, a compilation of fan-favorites, B-sides and the occasional unreleased track. This is noteworthy, because the UK-duo have built a career on not giving a toss. Their mixture of catchy beats and spoken word-poetry is raw, angry and pure English, the sort of thing that seems destined for a life in the underground circuit. Yet eight years after joining forces, Jason Williamson and Andrew Fearn have established themselves as one of the leading voices in British music. Judging by their instrumentals, one might get the impression that Sleaford Mods are a post-punk band. Their mixture of motoric drums, driving basslines and catchy melodies give the tracks a raw sound that borders on danceable, which make them the perfect trojan horse for Williamson to barge in.
Williamson's rapt delivery and socially conscious lyrics have always been the defining feature of Sleaford Mods, and All That Glue underlines just how iconic his style is. Song after song, he delivers rants that feel equally at home in a leather bound and on a shithouse wall. Williamson tells winding tales about trouble with authorities, life on the dough and the billion little things that annoy us every day. And he's very, very angry about all of it. Most of us would not dare to shout at a boss or get mad at pedestrians, but don't worry, the Mods are here to pick up the slack: "You better think about the shit hairdo you got mate (…) /You pockmarked-four-eyed-shit-fitted-shirt, white Converse/And a taste for young girls" he tells an employer on McFlurry. Elsewhere, he tells a job Centre employee that "Some of you smelly bastards need executing" (Jobseeker). There's plenty of bad taste and anger to be found in his words, but there's also a real sense of disappointment and disaffection that is relatable to anyone who ever had to smile through an interview for a job he did not want but needed. It also helps that they are outrageously funny: Whether he muses about "Boris Johnson and the cheeky girls"(McFlurry), observes that he is "Wasting money on shit coffee all the time" (Jolly Fucker) or simply refuses to pronounce "Mc Flurry" properly, there's plenty of gold to be found. This is working class humor at its best, not bothered by pretensions of taste or respect. And this has always been their secret. Despite their mainstream flirtations, Sleaford Mods make underdog music, and All That Glue serves to certificate that. It's not a celebration, it's not an update, it simply reiterates what the band has always been about and always been good at. Its raw, its dirty, its honest. And sometimes that is enough. (Nils Heutehaus)
Stream It ► Spotify / ► Apple Music
---