Nils Frahm  – 'All Melody'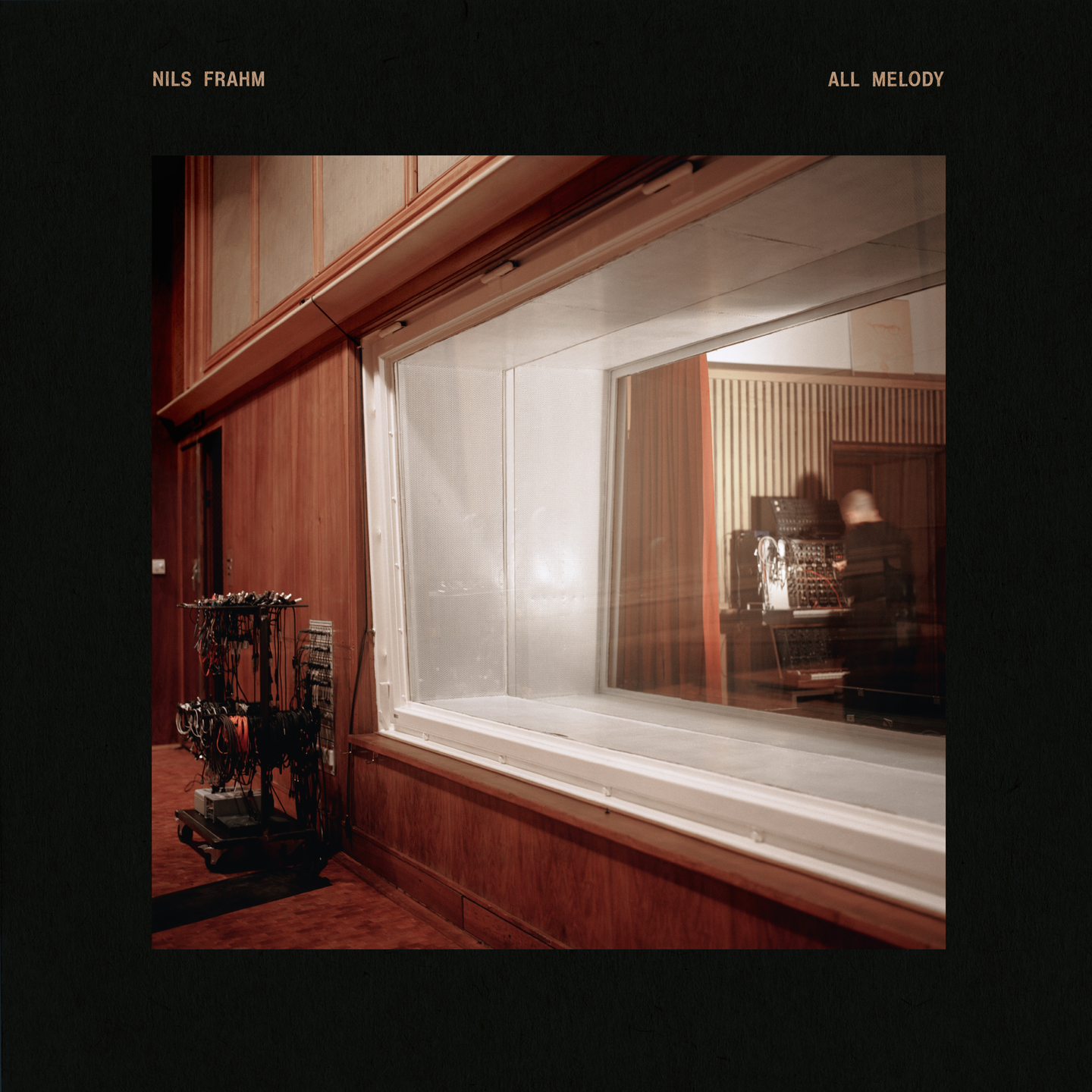 The German mastermind never stands still – he constantly evolves himself and delivers new material. His latest clue is the album All Melody with its hypnotizing melodies.
It never gets quiet around German neo-classic pianist and composer Nils Frahm -since the release of his debut record Streichelfisch back in 2005 he constantly works on new material, tours through the world or starts projects with other artists like the short film Ellis, where he teamed up with singer and video artist Woodkid and actor Robert De Niro. During the last two years he realized another project: the building of his own music studio in Berlin where he recorded his new album All Melody. He even created his own organ and mixing console for this venture (with a little help of friends).
Emerged is a wide ranged record without any boundaries which extends from restrained piano melodies (Forever Changeless) over hypnotizing choir sounds (The Whole Universe Wants To Be Touched) to danceable techno beats combined with panpipe sounds (Sunson). All Melody stands out of Frahm's former records: the focus is fully on the melodies and not on the tools which were used to record the twelve songs. He didn't restrict himself in composing and recording the album, everything has been permitted. Although the composer had many different opportunities during the making of All Melody he admits that the outcome isn't like he intended it to be: it is not the music he was playing inside himself before. But that really doesn't matter (at least not to us listeners) because All Melody nevertheless is an outstanding record that shows the composers unique musical development and lines itself perfectly up in his long and wide ranged row of releases. (Miriam Wallbaum)
Song to get you started: Sunson
Stream it now: ► Spotify / ► Apple Music / ► TIDAL
---
Calexico – 'The Thread That Keeps Us'
The inclusive voice of US indie rock refuses to silence, growing ever more important.
22 years into their career Calexico have carved their very own niche within the roots music infected rock scene of the US. More than that actually. With the succession of their latest outputs, 2012s Algiers, 2015s Edge of The Sun and The Thread That Keeps Us, Joey Burns and John Convertino are growing more and more into the elder statesmen of American indie rock. They might still stand in the shadow of the WILCO cosmos but in fact, they always covered a very different ground in the first place.
What Calexico don't need to prove anymore is their ability for creating instant beauty by presenting dusty folk and country melodies within a very mature songwriting. Also, their trademark sound somewhere between roots rock, latin music, jazz and funk is quite familiar at this point. But with The Thread That Keeps Us, Calexico once more put an album together that develops its very own atmosphere. The danger of becoming too slick and too satisfied with their skills is inherent to their music but it is excellently circumnavigated by the edgy production and a lot of distorted noise on this record. One has to keep in mind that the very core of their existence – the border-crossing, cultural mixture of latin and "white" america – is endangered right now by a dude planning a wall at the south border of their homestate Arizona. But Burns and Conventino don't just simply give up one thing (careless beauty) for another (loud anger) to make a point. Yes, with songs like Eyes Wide Awake they tend to stress the darker aspects of humankind – hey, that's what troubled times are asking for. But they remain to keep their inclusive voice. May that voice never grow silent. (Henning Grabow)
Song to get you started: Eyes Wide Awake
Stream it now: ► Spotify / ► Apple Music  / ► TIDAL
---
Django Django – 'Marble Skies'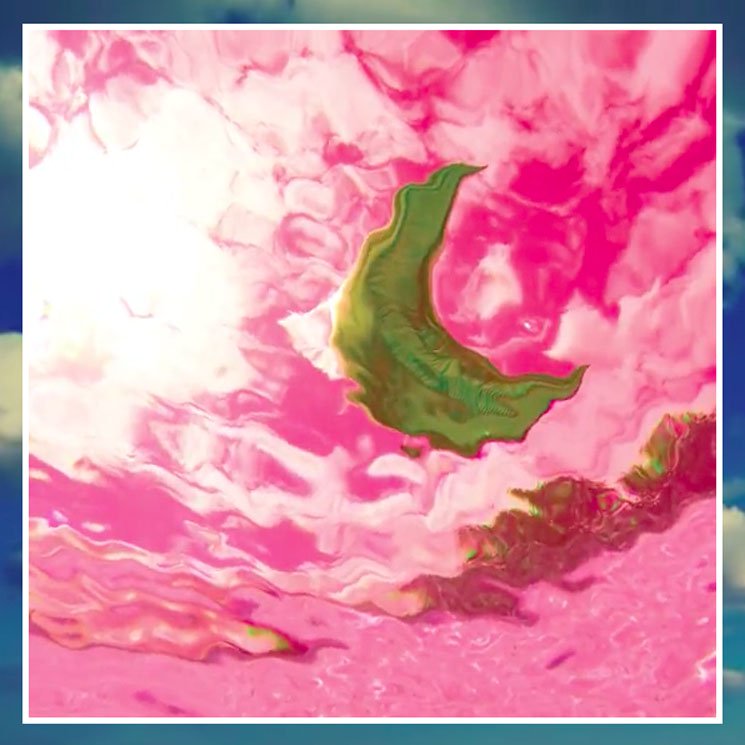 Django Django forwent any major experiments on their third record and instead concentrated more on digging deeper within their known strengths.
After a groundbreaking debut and a remarkable follow-up, a highly expected third record has more than once provided a challenge for bands, leading them into unknown fields to explore their experimental musicianship. Django Django are quite aware of that. After their 2015 sophomore album Born Under Saturn turned out quite 'ravy' with outgrowing arrangements, the follow-up Marble Skies is more upright and narrowed down without losing the band's typical rhythmic complexity and partly wild and diffuse instrumentation. Returning to a smaller recording environment after the excursion into a big professional studio for the predecessor, Marble Skies gets closer to the self-titled debut record instead of exploring completely unknown territory.
The ten songs showcase the variety of styles, genres and shades that the four equally participating musicians fuse together, making it hard to label the record down to any stiff categorization besides the all-and-nothing genre 'art rock'. Not an easy record at the first listen, but after the second or third run all the hidden gimmicks and thoughtful arranged songs reveal their catchy and humorous side. Starting by collecting ideas and experimenting in lose jam-sessions, some involving Metronomy drummer Anna Prior, the songs developed in a variety of directions. From the opening title track with an upbeat rhythm and catchy hookline to Surface The Earth, a Caribbean-dancehall groove, the psychedelic-trippy first single Tic Tac Toe and the synthy-based dance song In Your Beat – the band manages to suit all these facets into a fitting whole. The linking elements are the electronic gimmicks spread throughout the entire record: Short and distinct melodies, jittery sequences and smartly used percussive elements add surprising twists to the songs, with versatile vocals leading through this thicket of sounds. (Abhilash Arackal)
Song to get you started: Tic Tac Toe
Stream it now: ► Spotify / ► Apple Music / ► TIDAL
---
Dream Wife – 'Dream Wife'
Euphoric, melodic, dynamic – Dream Wife's pop punk is great fun to listen to
Rakel Mjöll, Alice Go and Bella Podpadec started Dream Wife as an art project during their time at Brighton University and, because it went so well, continued. Their ferocious live shows and visuals and their startling name, which was chosen as 'a commentary on the objectification of women', lead to a growing fan base, significant attention of labels and tours with Sleigh Bells and The Kills.
Dream Wife's self-titled debut is a roller-coaster ride through late 70s/early 80s new wave (Hey Heartbreaker) and punk (Let's make out), 90s riot grrrl (F.U.U., unfortunately without the Spice Girls reference) and 00s post-punk revival (Love Without Reason, Right Now). The three women employ whatever they want and present a highly enjoyable record. Overall empowering, most of the songs celebrate life, love and femininity, but their downsides are also dealt with from time to time: Lines like Somebody's 'I am not my body, I am somebody' make for the LP's depth and turn it into a (still necessary) statement. (Jessi Schmitte)

Song to get you started: Let's Make Out
Stream it now: ► Spotify / ► Apple Music / ► TIDAL
---
No Age – 'Snares Like a Haircut'
Frankly, a combination of that cover, that title and that joyous noise can only come from these guys.
At this point, we've come to expect everything and nothing from No Age: Another lo-fi noise pop gem (Nouns, Everything In Between), more DIY experimentalism (An Object) or just plain nothing (because, believe it or not, it's been 5 years of silence since their last record). But nevermind the sparse news around No Age in recent years: It's very easy to get sucked back into their sound with these 12 new songs around the three minute mark. What we get on Snares Like A Haircut, No Age's Drag City debut, is what makes all their albums so enjoyable: It's not too complicated yet edgy enough to bring back the excitement that came with every single one of their releases.
Where Japandroids are the extroverts, deliberately reaching out to the world, No Age keep more to themselves. They foster proper hymns (Cruise Control, Send Me) but also cultivate chaos in a never-ending interplay between guitar and drums. The interludes of this record are my witness here. At the same time, Snares Like A Haircut presents Randall and Spunt at their most optimistic. Songs like Secret Swamp emit a slacker kind of positivity that's hard to grasp really, but it's a hell of a fun ride. That may be a cynic smile on No Age's lips, but it is one to embrace. (Henning Grabow)
Song to get you started: Secret Swamp
Stream it now: ► Bandcamp / ► Apple Music
---