Rhye – 'Blood'
The long awaited follow-up to one of this decade's finest debut albums thankfully lives up to the expectations.
Right from the moment the tender Waste opens the record and starts to ride on a gentle beat based on simple claps and a smooth hihat it feels like the hopefully expected homecoming of a long gone friend. The tender string arrangements, the reduced tempo and that voice, that magnificent voice. Five years after Woman, the bedroom-produced debut of Rhye, generated a pretty spectacular hype (partly due to the long running anonymity of the band behind it) a follow-up sure wasn't the easiest thing to do. Stakes and pressure are up for singer Mike Milosh who's now pretty much the head of Rhye following the departure of his former musical partner Robin Hannibal who left the project already a while ago. Over the past years Milosh and his live band took their time, learned to play together by taking the tender R&B ballads of the debut onto the stages of the word while founding their own dynamic. Blood now marks the confident return and attempt to transport that band vibe onto a full album.
That gained experience is sensible in every track, mainly because Rhye now embrace a certain funky groove in their music (Taste, Feel Your Weight, Phoenix) without losing their sensual notion. Yes, Milosh's unique voice is still destined to seduce the listener… literally. From the gentle begging of Please to the more reduced appeal in Song For You right to the comforting Stay Safe – it's still kind of hard to resist when Milosh suggests to 'make love all day'. The production is a bit more posh, delivering quite wonderful string sections, for example. However, Rhye are keeping things gentle, reduced and as soulful as you might expect it. Milosh extends the microcosm of his project with dignity and respect. Yes, the surprising effect of that first impression from 2013 might be gone, but the feeling is still very much alive. (Norman Fleischer)
Song to get you started: Song For You
Stream it now: ► Spotify / ► Apple Music / ► TIDAL
---
The Soft Moon – 'Criminal'
Of course, the latest LP by creative mad man Luis Vasquez became a dark post- punk journey through his inner feelings.
'Guilt is my biggest demon and has been following me since childhood. Everything I do strengthens the narrative that I am guilty'.
When a musician talks like this about one of his records, the outcome can only be a dark and heavy one. The Soft Moon's new album Criminal is in every way an apocalyptical and massive record. Lyrics that deal with self-hatred, insecurity, wrongdoings of himself and others meet heavy post-punk elements to be combined to a prepossessing wall of sound that puts your teeth on edge. Criminal still goes into the same direction as Luis Vasquez former records – an honest and traumatic one – but focusses more on his voice and lyrics than his self-titled debut or the following records Zero and Deeper.
It seems like The Soft Moon never had an easy life and that he chose music to be the catalyst of his bad experiences with violence, anxiety and fear. He constantly battles with himself – his feelings of guilt, his wrongdoings and his accusations of other people. Titles like Burn, Choke, The Pain or It Kills bespeak the records dark direction. Criminal is definitely not made for tender hearts – but let's be honest, the world we live in isn't tender one, right? (Miriam Wallbaum)
Song to get you started: Burn
Stream it now: ► Spotify / ► Apple Music  / ► TIDAL
---
Hookworms – 'Microshift'
With their third record Hookworms have ultimately outdone themselves – a true contender for the end of the year-lists.
Hookworms definitely went through some rough times since 2014's The Hum. Surrounding the making of Microshift there were personal breakdowns, the ever present mental health issues of singer and producer MJ and a flooded studio that had to be rebuild from scratch. And how do these lads from Leeds return? With the complete smasher Negative Space. A sprawling piece of krautrock that's building up on vocoder, synths and looping rhythms, ultimately leading to cathartic excess and a humble breakdown; a song that James Murphy would've been proud of making himself. If that's not a positive way to come out of a crisis, then what is?
Lyrically, Microshift dwells in heavy territory. But MJs voice, a typically British, extroverted, glamorous pop croon, is able to even give the repetitive 'I still see you every time I'm down' some notion of pride. On top of that you get drone, clever indie pop, the shoving psych rock that Hookworms experted in on their previous records and, like mentioned before, a real lesson in how to translate the Krautrock cosmos into a contemporary sound. Microshift might be their most accessible record and it presents a band that relies on nothing but themselves. Hookworms have found a way of using the momentum of any given setback  for their benefit. And these guys are so gifted that they en passant probably created a contender for the end-of-the-year lists. (Henning Grabow)
Song to get you started: Negative Space
Stream it now: ► Spotify / ► Apple Music / ► TIDAL
---
Kat Frankie – 'Bad Behaviour'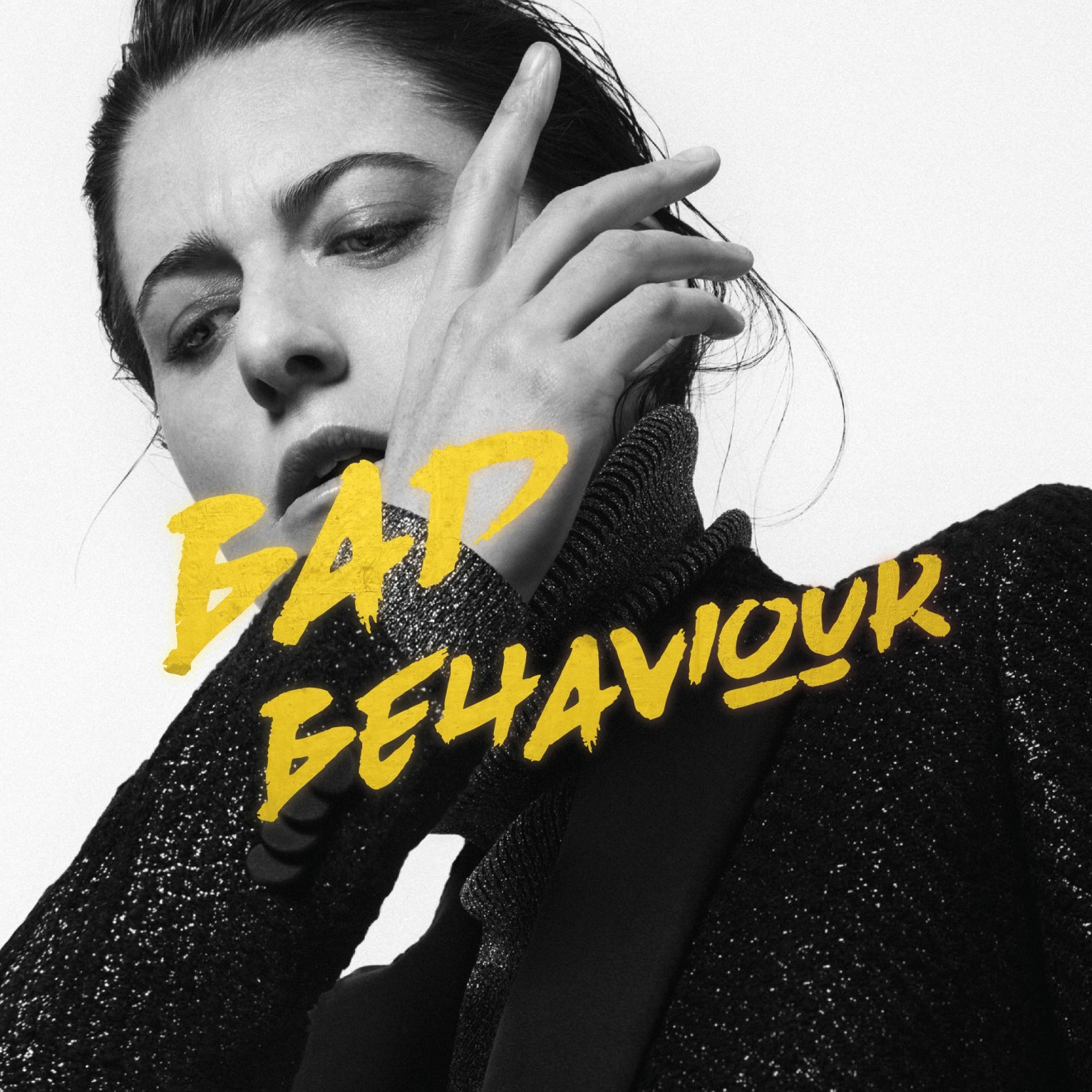 Intimate, yet still quite expressive. The charismatic artist walks on a tightrope of emotions but still delivers a highly entertaining piece of soulful indie-pop.
One of most fascinating aspects of Kat Frankie's music is her voice and the multiple ways in which the Australian musician uses it to transport the vibe and message of her songs. From deepest lows to the highest highs, from angry and raw to soulful and gentle, party even as her own background choir. Indeed, Kat Frankie was born to perform and when she recently showed up at our office to shoot an episode of 'Palms & Circumstances' I experienced that at close range. Bad Behaviour is her first solo album in six years and a testament of that strength and her crafted songwriting which she surely perfected over the past years in various other projects and collaborations. Right from the way too catchy title-track (and obvious hit single) Frankie showcases strength and confidence from start to finish. Bad Behaviour is a positive album, one that embraces life and encourages the listener without being yet another naive indie pop record.
In finest crooner-manner the Berlin-based artist leads us through all the facets of her songwriting. From the comforting and uplifting Swallow You Whole to the noisy guitars of Home. Later, Kat Frankie isn't afraid to deliver cinematic pop (Versailles), a gentle piano ballad (Finite) and also a more gospel-like way of singing with herself (The Sun), thanks to the power of a loop station. Kat Frankie makes the complexity and adventurous side of pop sound and look so easy on Bad Behaviour, making it quite a tempting and sensual affair, something that was also intended by the critically underrated singer. This is the highly enjoyable proof that profound pop music can still exist in these days and that's just one reason why we have to thank Mrs. Frankie for. (Norman Fleischer)

Song to get you started: Home
Stream it now: ► Spotify / ► Apple Music / ► TIDAL
---
And The Golden Choir – 'Breaking With Habits'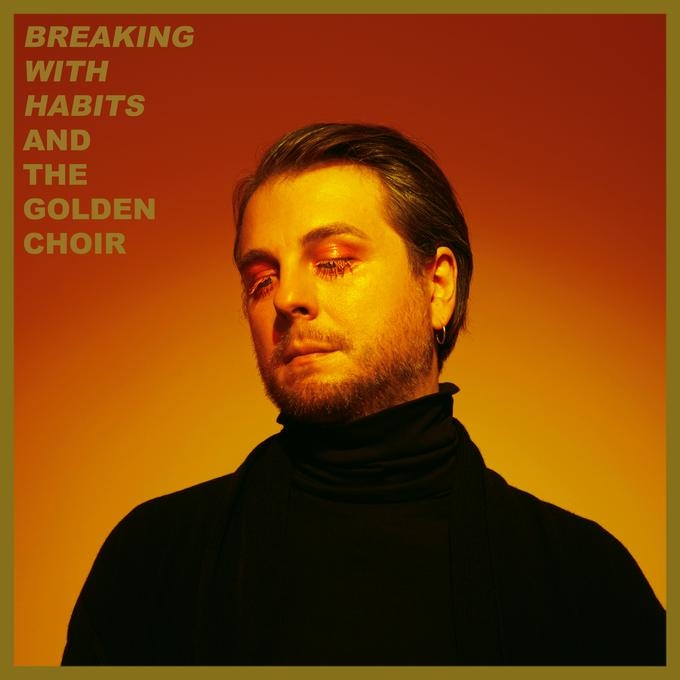 Who said pop needs to be easy? The ambitious songwriter from Berlin continues to challenge himself and his audience.
Control freak? Perfectionist? Head of everything? Tobias Siebert might be okay with all these accusations; in fact that's what his project And The Golden Choir is all about. The acclaimed German indie music producer is used to make compromises when working with and for others but this alter ego allows him to break free, head for new horizons and challenge himself on a daily basis like he already told NBHAP a while back. His second full-length is a testament of ambitious confidence and takes the original notion of being in control, working with new arrangements, structures and instrumentation and takes it to the next level. Like it's 2015 predecessor Breaking With Habits is once again driven by Siebert's love for analogue sounds although he allowed themselves to include digital recording techniques this time, just for the sake of not limiting himself.
The result is an epic mixture of beats, sounds, structures and can be best described as cinematic chamber pop with a love for darkness and R&B vibes. Similar to fellow musicians like Thom Yorke, Beirut or Get Well Soon Siebert mixes traditional structures with musical adventures, he lets the catchiness of a simple pop song fight along with edgy twists and turns. Tracks like My Lies and The Distressed Jeans breath the sensual vibe or urban music but sound like a more nocturnal version of Nick Murphy. Than there are the more cinematic moments like the haunting opening track The Jewelery, the jazzy ballad Joker (reminding a bit of Antony And The Johnsons) and the uplifting sing along shanty How To Conquer A Land. There's a lot to discover in the weird world of And The Golden Choir, to say the least. Breaking With Habits is an odd pop album that's carried by an even bigger approach. It might need a few spins to get to you but it's going to be an adventurous journey towards that moment. (Norman Fleischer)
Song to get you started: How To Conquer A Land
Stream it now: ► Spotify / ► Apple Music / ► TIDAL
---