A Place To Bury Strangers – 'Pinned'
The New York noise rockers keep on keeping on with their fifth record.
Since their self-titled debut, A Place to Bury Strangers have been a rather reliable vestibule of solid, go-to shoegaze, industrial noise, though as time has gone on, they have become less about the sheer volume. Their hugely popular follow-up Exploding Head saw the band at their creative and commercial peak, but since have retreated to a bit of a background place in terms of the wider indie-rock sphere. Their latest album, Pinned, then can be seen as somewhat of a return to form and to the forefront of their powers and surrounding scene. With new drummer Lia Simone Braswell holding court, as well as providing an excellent voice to counterbalance with front-man Oliver Ackermann, they, along with bassist Dion Lunadon have come up with a dark, post-punk, atmospheric record that doesn't rely on the sheer volume they would produce on previous records.
Opener Never Coming Back is a great example of this confident, self-assured sound, as a slow-building, brooding track that never quite goes for the jugular, instead creating a tension that sets the pace for the remaining record. This isn't to say the band's noisier, spikier moments are gone, Execution & Look Me In The Eye, for instance, give Pinned an edge familiar fans will no doubt be pleased with. The dark and stormy vibe of tracks like Frustrated Operator and Attitude also keep things moving at an impressive rate. But with Braswell's influence, APTBS's fifth album sees them boiling down their materials to component parts, making the songs such as Situation Changes & Was It Electric simpler, cleaner, more focused, with an ethereal air that makes Pinned a dreamy, pleasant experience. (Adam Turner-Heffer)
Song to get you started: Never Coming Back
Stream it now: ► Spotify / ► Apple Music / ► TIDAL
---
Rival Consoles – 'Persona'
Ryan Lee West takes you on an avant-garde electronic trip through your personality.
Do you know everything about yourself and your personality? What kind of person are you? How do other people see your personality? What's on the inside and what's on the outside?
Those are questions which inspired Rival Consoles during the writing process of his fourth album Persona. Questions that arose after watching the movie of Ingmar Bergman with the same name– an experimental black and white one that has already been released in 1966. In its first scene you can see a child trying to touch a woman's face on a screen which instantly transforms into another face. West has been so impressed by this scene that he decided to use the movie as his muse. Quite a good choice – the outcome is an elaborated electronic piece that uses analogue synthesizers and acoustic but also electronic instruments in a perfect hypnotizing way.
Every sound is placed at the right spot and every song clearly reflects its title: for example, the opener Unfolding unfolds itself slowly with an ongoing techno beat to which more and more synthy effects are added. Be Kind is like the title implies– soft piano chords meet restrained electronic sounds and I Think So sounds like someone doesn't really know who he is with its unsteady and blurred melody. With Persona Rival Consoles shows that you don't need lyrics to create images and deep thoughts – as a listener you just need to dive into his soundscapes and you soon find yourself lost in your own head thinking about your persona and maybe also the one of others. (Miriam Wallbaum)
Song to get you started: Untravel
Stream it now: ► Spotify / ► Apple Music  / ► TIDAL
---
Arms And Sleepers – 'Find The Right Place'
The chameleon that is Arms & Sleepers drops its disguise and develops the duo's trip- more and more into hip hop regions. Not without carefully keeping it from the mainstream though.
The Boston/Portland connection of Max Lewis and Miza Ramic is no longer a sheer geographical bridge between east and west coast. Ramic has been living in Europe lately, taking Arms & Sleepers on extended tours throughout several countries as a one-man show. His experiences as an American in Europe and the fact that with Find The Right Place, Arms & Sleepers put together their most straightforward hip hop album to date, turn this project more into an intra- and inter-continent connection nowadays. That said, it is pretty clear that with these two, there's never a hip hop album in the mainstreamish sense to be expected. Little is to expect at all. Their electronica roots have grown into ambient, trip hop, post-rock and even electro pop branches over the years. In general, they seem to gather up speed in their productivity lately, as Find The Right Place is the follow-up to last year's Life is Everywhere. If that leads to such a diverse and entertaining record like this, it's nothing we should complain about.
'I've had a relatively easy life, it was an adventure more than a penalty, even amongst the bombs' we hear the sampled voice of an old man say in the opener Kill First, Paint Later. It sets the tone for the rest of the album. Arms & Sleepers can't really shake their knack for melancholy but they point it into positive, passionate, sometimes even grim directions. Especially the two tracks featuring rapper Amber Ryann, Woke To Death and The World Is Not Yours are pretty open hearted and direct affairs. Other collaborations involve Steffaloo on lead single Be This Way, Infidelix (Dead Dogs Don't Bite) and Kdeem (Consequences) – all of which give the album a variety that really suits Arms & Sleepers glitching electronica. As a result, Find The Right Place hits a delicate spot between experimental and infectious, that, to be honest, no other band hits so perfectly right now. (Henning Grabow)
Song to get you started: Be This Way
Stream it now: ► Spotify / ► Apple Music / ► TIDAL
---
Otzeki – 'Binary Childhood'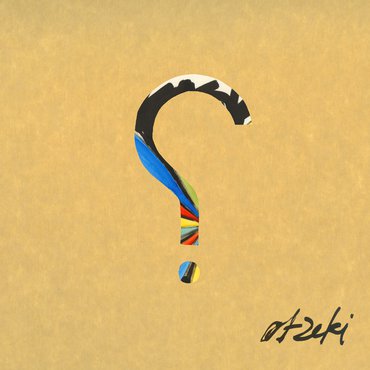 On their first full record 'Binary Childhood', the London-based duo show what contemporary production should sound like and heartbreakingly process the world we're currently living in. 
Early on this year, the first single Pay The Tax of Otzeki's debut album Binary Childhood saw the light of day and already gave a glimpse of what to expect from the London-based cousins Mike Sharp and Joel Roberts. The record's first single could be a huge electronic dance track, embodies all potential to be anthemic to say the least, if only they pushed that seductive synth beat more to the front. But Otzeki are not about producing 'hits' or 'stompers'. Binary Childhood with its minimalist, groove-oriented, and creaking electronic sound as well as pinpoint guitar chords is an examination of growing up in a digital world where the stability and fragility of personality is negotiated online as well as offline: 'Are you for real […] when everything's not as it seems', asks Sharp in one of the album's key tracks Are You for Real? It's quite heavy stuff that is being discussed and thematised on a debut record. However, the clever production makes Otzeki's first long-player an infectious listening.
Being in a band together for five years, the two cousins obviously learned how to play out each other's strengths in perfection. Sharp's variable vocals, often bringing forth his falsetto voice, always finds its way up front in the production of the duo's sound. The lyrics and what is going on content-wise is therefore clearly to be heard in all tracks. Moreover, the singer's carefully chosen and almost simplistic words are recited so poetically and never with a moral pointing finger that it is first heartbreaking and second thought-provoking to follow him singing about, for instance, All the Animals coming out 'just to greet you'. In a way, the opener of Binary Childhood already leaves you breathless. Roberts often adds tiny details to the sound, for example the quiet mumbling of playing kids that is buried deep in the production mix or some alleged vinyl crackling to add up to the atmosphere. Otzeki's debut album is a wonderful piece of music as much as a work of art. It's what British pop music should sound like today. It cares for all of its components equally and shows how vocals, lyrics and music are perfectly intertwined without making a big fuzz about it. It's inspiring! (Chris Hegholtz)
Song to get you started: Pay The Tax
Stream it now: ► Spotify / ► Apple Music / ► TIDAL
---
Confidence Man – 'Confident Music For Confident People'
Australia's newest pop sensation makes fun but on a very serious level. The result is a much needed feel good record with highly addictive content.
'Have fun!' – A phrase often easier said than done and therefore somehow apparently quite difficult these days. And that's kind of weird, isn't it? In those chaotic and often desperate time we could all use a bit humour from time to time, maybe now more than ever in all that dead serious madness. Thank god, there's a band like Confidence Man who's tongue-in-cheek dance pop got only one task: to make you f*cking dance and have a goddamn great time! So, in many ways, the first full-length by the Australian group is indeed Confident Music For Confident People. The four-piece around producers Clarence McGuffie and Reggie Goodchild and vocalists Janet Planet, Sugar Bones are a comic relief with class and their furious live shows already gathered them a constantly growing following and so do the colourful and crazy music videos. It's an all ironic 'over-the-top'-vibe that defines their music which feels like a funky juke box that draws inspiration from pop music's rich history
From !!! and The Rapture inspired disco punk (Don't You Know I'm In A Band) to early 90s breakbeat with Primal Scream references (Out The Window) straight to that ironic Cansei De Ser Sexy vibe in C.O.O.L. Party – this is music to put a smile upon your face, throw away your sorrows and celebrate the remaining good things in life: friends, love, sex, cool parties, drinks and well… maybe even your favourite pair of jeans. The ingredients might not be new but they are heavily addictive. Whether it's the funk of Boyfriend or the bigbeat madness of Better Sit Down Boy – these songs are not interested in letting you rest, instead they want to make you buy a ticket for an upcoming Confidence Man gig. Well, these concerts look like a lot of fun, to say the least. This is confident chaos for lovers of pop, a perfect summer soundtrack for those who are interested in not letting the world bring you down. Enjoy the fun, be one of the cool kids and greet the gloomy world with a big fat grin. (Norman Fleischer)
Song to get you started: Don't You Know I'm In A Band
Stream it now: ► Spotify / ► Apple Music / ► TIDAL
---