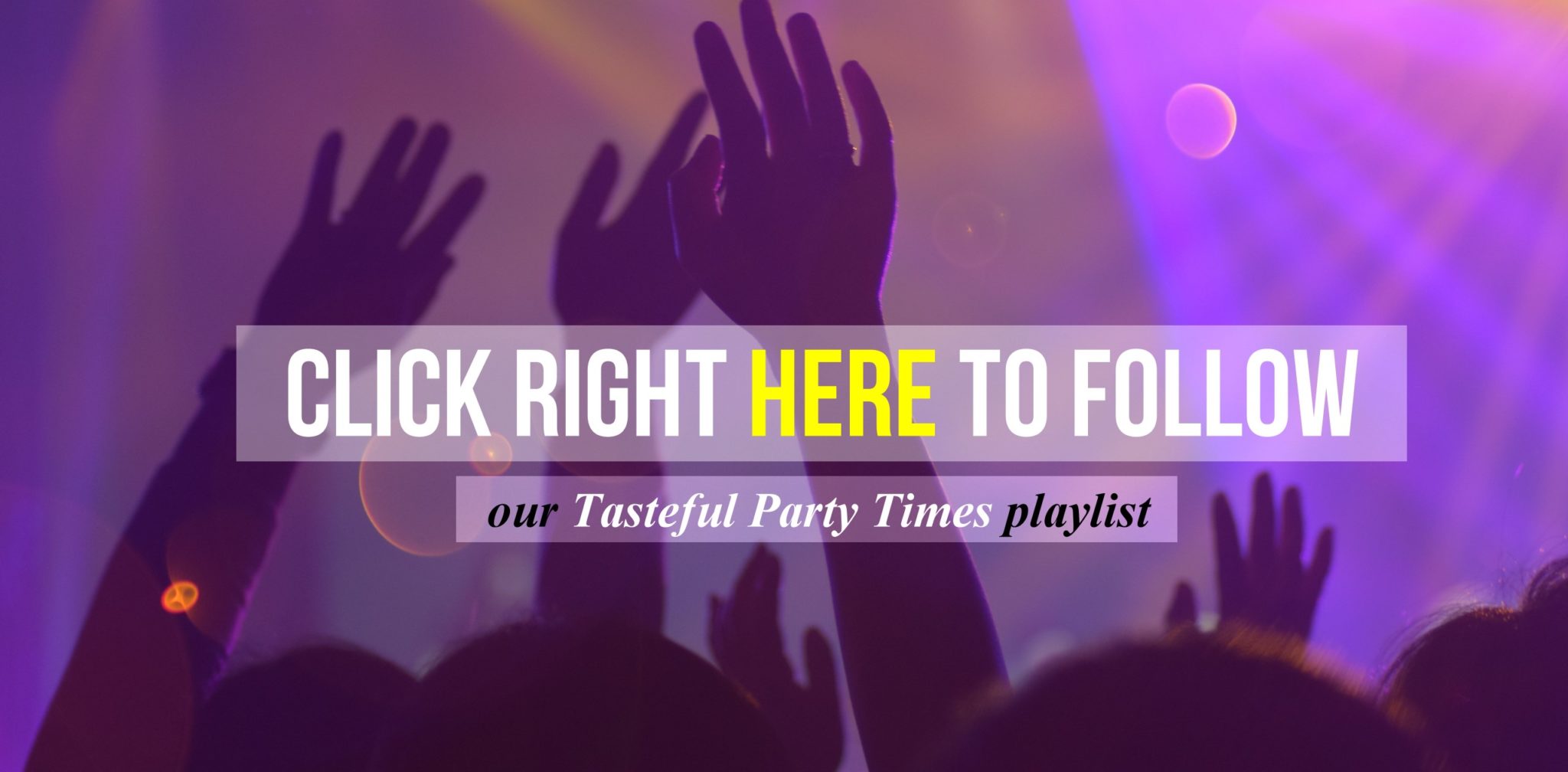 Well folks, here we go again. Another year has almost passed and we're still stuck in pandemic reality, including a fancy new Omicron variant and a partly way too low number of unvaccinated people who are shamelessly crashing your NYE party plans. Well, what a bummer. But, unlike 2020, the majority of us got their vaccines (and hopefully also our booster jabs these days) and while that still not allows a big club party apparently it's okay to gather a couple of friends, right? So, for an occasion like that we got you covered once again with our beloved social dance booster called the Tasteful Party Times Playlist.
Once again we give you a fitting soundtrack for your socially distanced New Year's Eve party or simply all those moments in your life which call for a decent amout of groove. We're not following any genres guidelines here but instead deliver you a wild ride through the history of pop. Just in the first hour we got you started with Aussie dance experts Confidence Man, K-pop giants BTS, Lizzo and Cardi B right next to disco vibes from Altin Gün, a Fatboy Slim classic and a journey back to the disco era of the almighty Sparks. And that's just the beginning of that seven-hour journey which features a variety of tunes from Madonna to Stevie Wonder, from IDLES to Olivia Rodrigo, from New Order to Peaches. Well – you get the idea, right? There are a few hits in here but as you know NOTHING BUT HOPE AND PASSION you're also in for a few hidden treasures. We love to surprise you with this one and surely hope you don't use the 'skip'-button too often. It's a diverse invitation to the dancefloor, even if it's your personal one for the next weeks.
We all deserve a little party after another year packed with exhaustion, frustration, confusion and other negative emotions. Our Tasteful Party Times playlist is here to celebrate those moments of relief and bring a little piece of hope and positivity into your cold winter lockdown life. So, crank up the volume, have a drink or two and dance the despair away. See you in 2022!