Sufjan Stevens & Angelo De Augustine – 'A Beginner's Mind'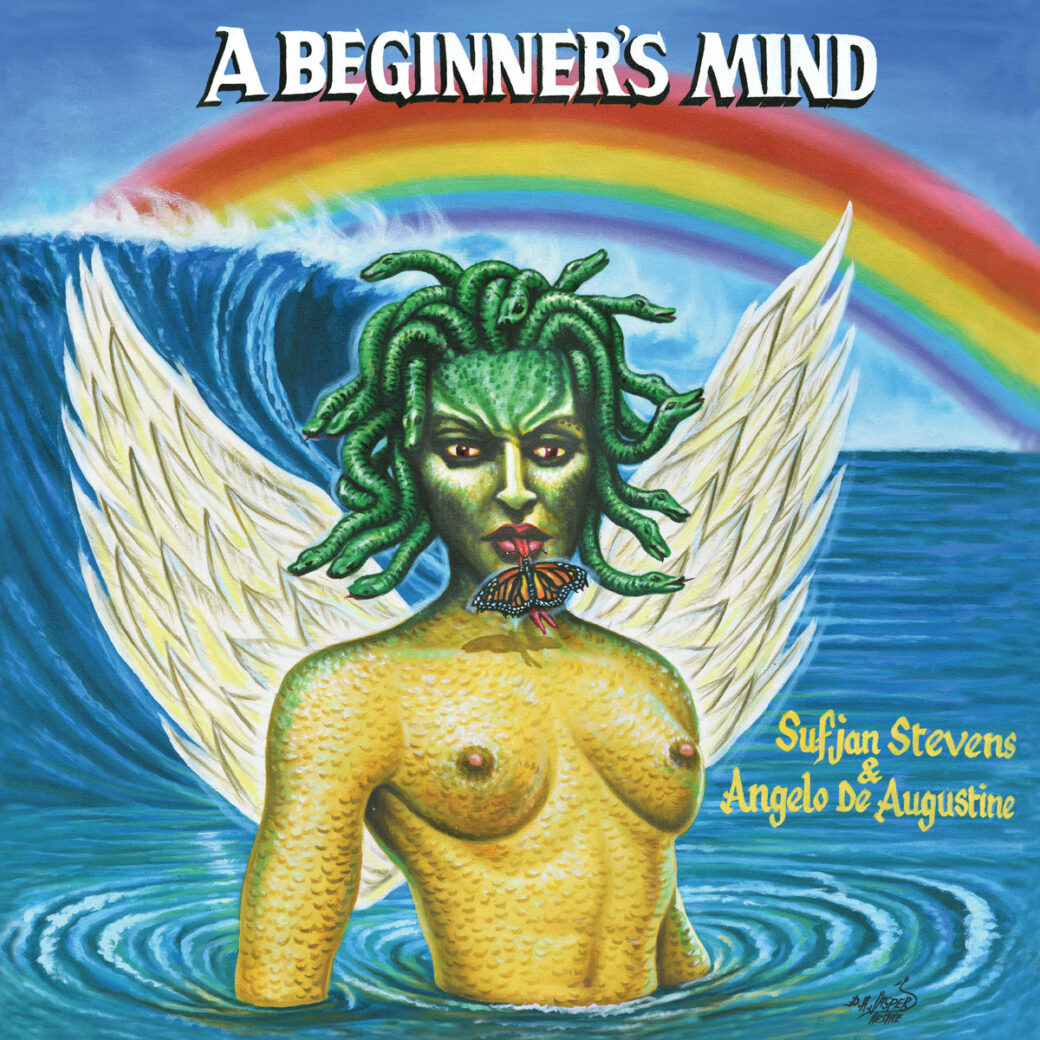 Sounds like … the wildest ride of a soundtrack you are going to hear in 2021.
To be fair, the mystique, hippie-esque and kind of trashy visual mélange that adorns the cover of the prestigious collaboration of Sufjan Stevens himself and his aspiring counterpart Angelo De Augustine does not exactly draw a passionate folk follower towards A Beginner's Mind, their mutual album project – or does it? Well, there is no need to panic, since musically this fusion of folksy minds delivers and carves out a selection of fine sonic snapshots. And yet, in every other sense, this artistic alliance draws its creative forces from ways that are innovative and unique, just to say the least.
The thing with actual soundtracks is, that usually the musical material is picked out before the eventual film release, but why should this keep Sufjan Stevens and Angelo De Augustine to create musical bits based on certain movies, to design a retrospective dedication so to speak? A Beginner's Mind is exactly that and the fourteen songs are a take on more or less popular films and essay to use the visual spark to go over into the respective songs. Less a "cinematic exegesis" and more of a "rambling philosophical inquiry", the duo follows down the big question of what it might mean "to be human in a broken world". Ranging from zombie horror flicks (Night Of The Living Dead), to psychological thrillers such as Silence Of The Lambs to Point Break, All About Eve, over John Carpenter's The Thing or the sublime Wim Wenders classic Wings Of Desire, the music, which remains in the folksy and sincere harmonies one is used of the two artists respectively, dives in to grapple with existential regards of life. Melancholic sentiments swirl around for sure, and yet, the lo-fi folk vibes sure meet up with certain New Age flourishes, as sure as the sincerity of their folkish roots melts into upbeat, lightweight rhythms and does not leave out the fun of surfing  on the verge of these waves. While this collaboration was more than called for, the inventive approach of A Beginner's Mind was not something we knew we needed right now, and it turns out it is so very worth our time. (Andreas Peters)
Stream It: ► Spotify / ► Apple Music / ► Bandcamp
---
Public Service Broadcasting – 'Bright Magic'
Sounds like … a shimmering homage to Berlin.
It's nothing unusual for London based audio-visual quartet Public Service Broadcasting to pick very specific topics for their records. The band comprising J. Willgoose, Esq., drumming companion Wrigglesworth, multi-instrumentalist JFAbraham and visuals guru Mr. B had similar approaches on their previous LPs. Race for Space (2015) dealt with the exploration of space in the 60th and 70th. Every Counties Valley (2017) with the rise and fall of the coal industry in South England and Wales. The use of archive samples as well as television and radio recordings allowed them to dig deep, draw a very own narrative and create stories and tension where others see historical or political events. But as similar the approach seems at first sight, Bright Magic is different in many ways.  
Bight Magic is all about Berlin. It breathes the city in every facet. In the place it was recorded, the legendary Hansa Studios where Bowie, Iggy Pop, Depeche Mode and U2 recorded before, in the highly decorated guestlist and most importantly in the mood transported. Willgoose even moved to Berlin from April 2019 to January 2020 to somehow catch a taste of the city's energy. "Doing this felt inevitable, somehow. […] In my head, it was whirring and pulsing away for a long time, even before Every Valley – this fascinating, contrary, seductive place." Walking around Leipziger Straße, the site of the city's first electric streetlight, and recording electrical currents and interferences with a wide-band electromagnetic receiver, that would later find their place as little frequency buzzes and clicks in Das Licht, was part of that. But unlike previous records, there is no narrative to follow, no linear storyline to hang along. The eleven tracks seem more like a collection of fragments, trying to set together a glimpse of a whole. The pulsation of the city, harsh and gentle, mechanic and mellow, full of euphoria and steeped in history. The band's characteristic danceable upbeats and especially sounds of 80th analogue synths dominate Bright Magic, whereas the use of sound samples is reduced to a minimum. Instead, guest appearances provide the authenticity of the story told. The lyrics, mostly held in German, transport images of industrial weight, urban gloom and new beginnings. Berlin's music icon Blixa Bargeld, founding member of Nick Cave's Bad Seeds and German underground legends Einstürzende Neubauten, Andreya Casablanca of Gurr, singer EERA and actress Nina Hoss contribute to this epochal work, playing with different German stereotypes and pop cultural reverences to make this record a stunning synthesis of the art. (Abhilash Arackal)
Stream It: ► Spotify / ► Apple Music / ► Bandcamp
---
Ada Lea – 'One Hand On The Steering Wheel The Other Sewing A Garden'
Sounds like … finding inspiration in familiar places.
Ada Lea condensed a year long walk through her hometown Montreal into a season-tinted record. One hand on the steering wheel the other sewing a garden is bound to memories of the city, of locations, of events, of the people the singer met along the way. Between memoir and fiction, the LP balances personal experiences of the artist Alexandra Levy with a poetic fictionalizing note. After her acclaimed debut effort and a relentless tour across Europe – while it was still possible – the artist returned and found Montreal to be a fruitful soil to grow musically.
Somewhere in between pop and folk, somewhere in between travel song wanderlust and homesickness, the songs capture longings and daydreams of a young artist. Ada Lea dreams of being a writer in ny, spending the winter in LA, recounts New Years parties on the album opener damn. The story of two old friends running into each other continues on partner. Riding home late at night in a taxi through the brightly lit city with the familiar yet unfamiliar person next to you – a friend gone lover – the instrumentation reflects the split between experiencing something new with a person that feels like home. One hand on the steering wheel the other sewing a garden tells multiple stories yet does so in a non-linear way. It takes special attention to grasp the interwovenness of the songs and with it the true narrative skill of the artist. (Liv Toerkell)
Stream It: ► Spotify / ► Apple Music / ► Bandcamp
---
Boys Noize – ' + / – '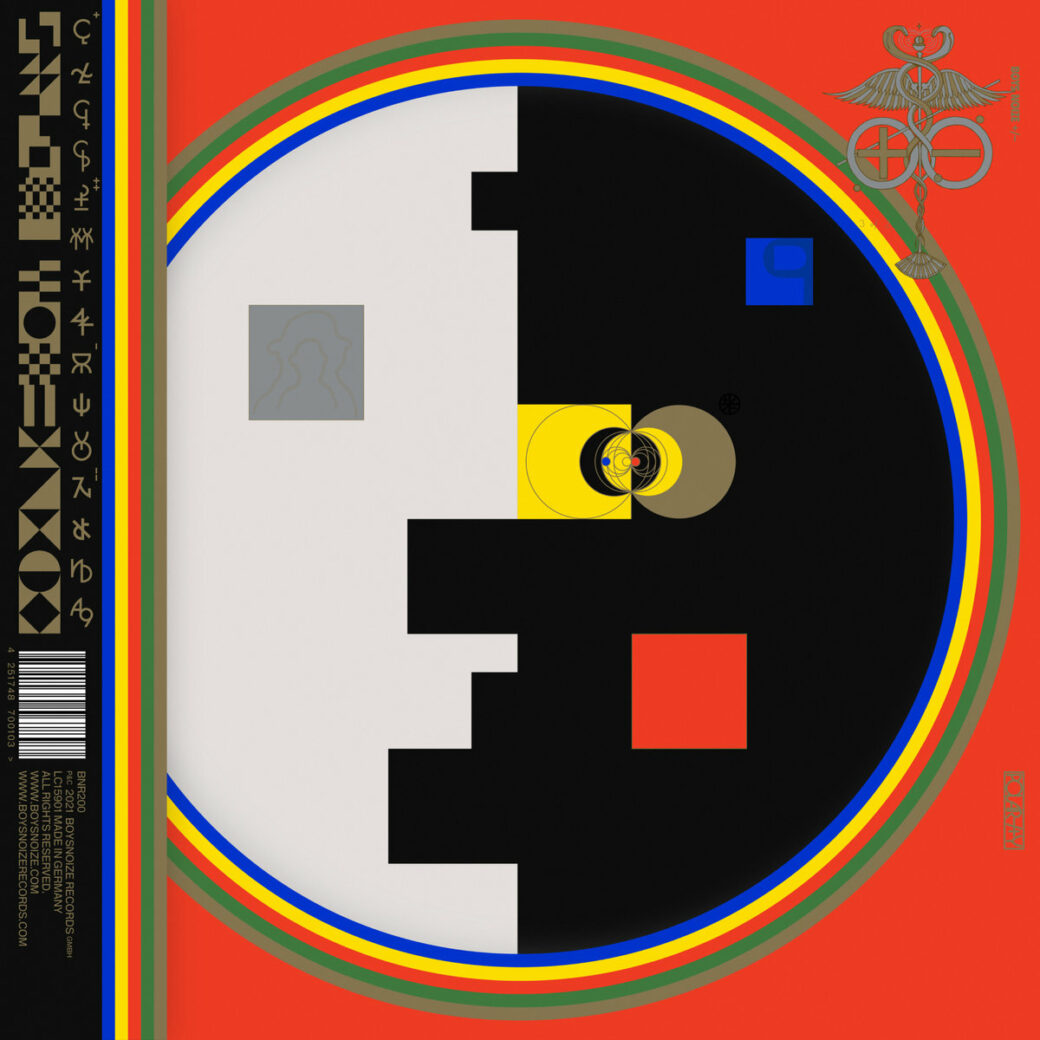 Sounds like … the grandmaster of gut-wrenching techno pop isn't slowing down at all.
Despite being responsible for some of my favourite club and rave moments in the late 2000s and beyond I must admit that I lost a bit track of Alex Ridha's work over the past years. Apparently that was a mistake because his first new studio album as Boys Noize since 2016's Mayday is a record that shows he still is the perfect master of ceremony when it comes to the dancefloor. And the fact that he is now a Grammy-winning superstar producer (he is responsible for Lady Gaga's and Ariana Grande's 2020 global smash hit Rain On Me) only strengths his vision, it appears. Unlike many other producers who fell into the maelstrom of the US EDM hype over the past decade Ridha never forgot his underground techno roots. He might have softened a bit over the years but the harder and rawer aspects of his sound are still there and have the same space in the Boys Noize cosmos as his newly found pop sensibility. And on + / – (pronounced as: Polarity) he combines all those different interests and contradictions on one record and shows how his productions skills hold it all together as one pumping piece of dark techno-infected dancefloor euphoria.
Close starts the album with a noisy siren right before the hard knocking kick and sharp bass synthesizer turn this one into a fitting musical steam roller that sets the scene for what's about to follow. Love & Validation, a joint venture with the great Kelsey Lu is a great example of that special Polarity vibe. On the surface it might appear like a dark-twisted 80s pop gem but there's this great dirty bass that's rolling in the background, like an impending thunderstorm, that gives the whole musical scenery a slightly disturbing tune. Girl Crush with Rico Nasty example is another example here – it starts with a slow pumping beat, only to speed up towards the end and finish in hardstyle territory. No, Alex Ridha is still not here to please you. Especially some of the instrumental tracks like XYXY and Xpress Yourself reduce the familiar Boys Noize formula to the very essence of acid techno. And then there's also room for extremes. Corbin-feature IU head straight back to the Mid-90s sound, including a massive kickdrum and jungle breaks. Sperm comes with a really nerve-wrecking synth sound that feels like the unpleasant dark sinister producer of Mr. Oizo's iconic Flat Beat. The Tommy Cash-featuring Nude is a key track here – from a sweet breakbeat, to a gentle pop melody and a cheesy 90s chorus straight to a hard kicking beat – a lot is happening in this track and it's barely four minutes long. Chaos, confusion, contradiction – but also a lot of fun if you're into all of those references. That's what Alex Ridha still offers after 15 years in the scene … this is unapologetically Boys Noize with a few new moves but that same uncompromising punk vibe I first fell love with back in 2007. And let me tell you: It's never too late to (re)join the party, folks. (Norman Fleischer)
Stream It ► Spotify / ► Apple Music / ► Bandcamp
---
School Of X – 'Dancing Through The Void'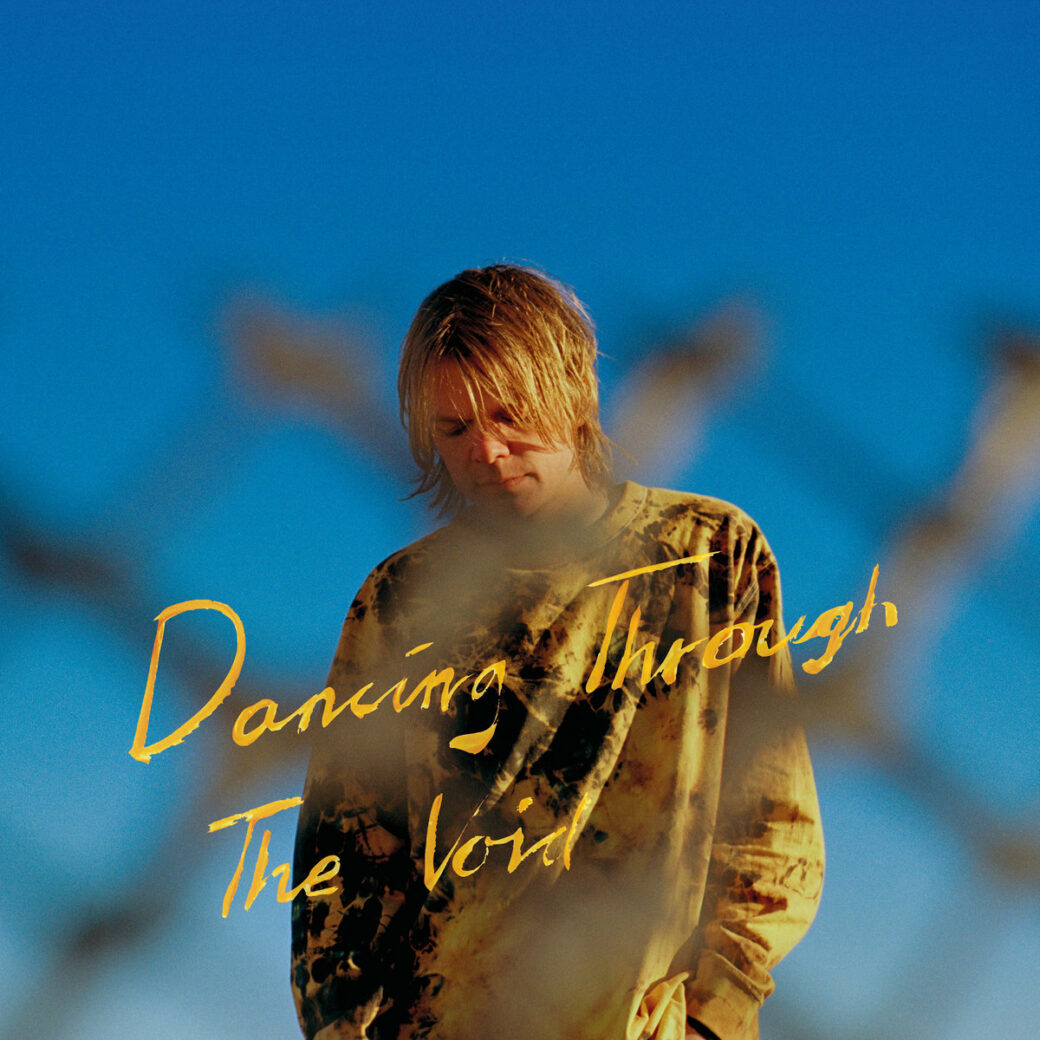 Sounds like … personal reflections, partly presented as irresistible indie-pop anthems.
The fact that life barely turns out the way it was planned is a valuable lesson many of us learned during the past year when the Covid-pandemic shook our everyday reality and rearranged it. Danish multi-instrumentalist Rasmus Littauer released his lovely debut album Armlock right at the beginning and instead of going on a tour with it the pandemic "forced" Littauer to immediately start working on a School Of X follow-up which now arrives fourteen months later. On top of it the artist also became a father during that time which saw him reflecting on his own childhood, how he was raised and the world in which his child will grow up. These are twisted and dark times but Littauer manage to face them with an element of hope, something that was also sensible on his debut album – but on Dancing Through The Void he managed to present an even sharper vision as he delivers his most profound and substantial work to-date. I knew that he could write a decent pop hook but with this sophomore album he raises his personal artistic bar once again.
New Friend is such a mighty pop anthem that appears right at the beginning. It is followed by Away, one of the record's strongest moments and is filled with bittersweet melancholia. It was recorded on a hot, humid, rainy summer day in the attic in his parents and that special feeling carries the entire song through its five and half minutes run time. Once again, Littauer welcomes guests on the album which add their creativity in a very satisfying way. The R&B-infected wave ballad Heart Turned Cold with Kim Tee is a mesmerizing affair and so is Bag Of Bones with Liss. Right after the more mellow middle of the record, the Dane pulls out another set of aces of his sleeve – Feel Of It is instant ear candy and such a memorable hook that you really have to wonder why this hasn't been the global indie-pop smash hit of the summer. Well, another reason why this has been a strange year. The powerful 1989 takes a few surprising twists and turns within only three and a half minutes. While the acoustic guitar intro might be a nod to 90s one-hit-wonder Ready To Go by Republica it later loses itself in a maelstrom of drum breaks and synth strings. Modest and If You Ever Gonna Be Like close the album in a more reflective mood and are another artistic exclamation mark from School Of X. "If you'll ever see what I've seen look out for your heart" he sings in the closing track which he wrote on the day he knew he would became a father. What a great way to finish and album that might be hard to define but one that's filled with live, stunning songs and is way more than just another indie album recorded during lockdown. Rasmus Littauer underlines his qualities with this album, showing the world what he has to offer. Now, that world only needs to listen. (Norman Fleischer)
Stream It: ► Spotify / ► Apple Music / ► Bandcamp
---