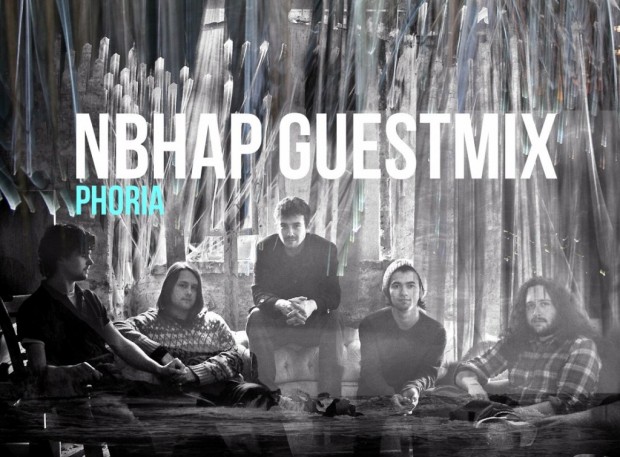 In the recent past NOTHING BUT HOPE AND PASSION reported a few times about promising British newcomers PHORIA. The group just released a new EP called Display featuring a fitting version of their distinctive mixture of gentle electronica and soulful r&b sounds. Tender songwriting meets an eclectic electronic environment – that's might describe the group from Brighton best. If you want to know more about these guys we highly recommend to read our 'Introducing'-Q&A with them.
It's always kind of interesting to see what different set of sounds influenced a diversified band like PHORIA. So we asked drummer Seryn Burden to collect some of his current favourites for an exclusive NBHAP Guestmix. And the result clearly doesn't disappoint. Here's what the musician got to say about it:
It's a collection of songs that I'm listening to at the moment, some of these songs are old but I found myself keep going back to them. There's no specific theme here so if you're looking for a party mix or sleepy mix then this is not for you. Hope you find some new music on here.
Enjoy the mix right here.
01. TREV ft.STEVEN SOBER – Acid Love
02. BON IVER – Blood Bank (JacM Rework)
03. AMBASSADEURS – M.O.P.E
04. STRAY THEORIES – All I know
05. CAVEMAN GENIUS – Cave Painting
06. KORELESS – Sun (String Quintet Live at Maida Vale)
07. JACK GARRATT – Worry
08. PHORIA – Emanate (Inxec's Elaborate Mix)
09. FOUR TET – Parallel Jalebi
10. ONEOHTRIX POINT NEVER – Boring Angel
11. ROCKETNUMBERNINE – Matthew and Toby (Four Tet Remix)
—