[one_half last="no"]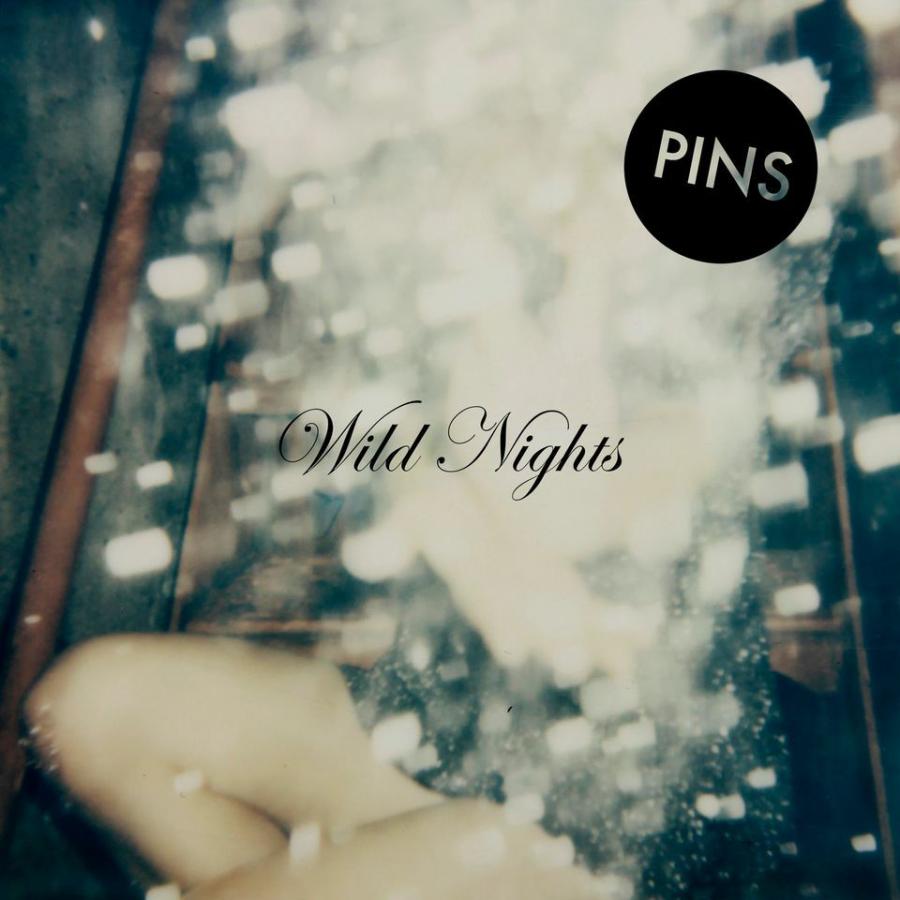 NBHAP Rating: 3,9/5
[/one_half]
[one_half last="yes"]PINS
Wild Nights
Release-Date: 08.06.2015
Label: Bella Union
Tracklist:
01. Baby Bhangs
02. Young Girls
03. Curse These Dreams
04. Oh Lord
05. Dazed By You
06. Got It Bad
07. Too Little Too Late
08. House of Love
09. If Only
10. Molly
11. Everyone Says
[/one_half]
---
---
Girls still just want to have fun
These girls might have gotten a bit older but are far from growing up. 'We're not trying to be brave/ We don't want to be saved' sings PINS lead singer Faith Holgate in their latest single Young Girls. Two years after their quite satisfying debut Girls Like Us the Manchester-based four-piece returns with a follow-up. Wild Nights promises the continuation of the PINS path, delivering fearless riot girl rock tunes from the charismatic women. Still, the British ladies managed to not just copy the recipe of their debut but add a few additional elements to it.
Courtney instead of Curtis
Wild Nights might be closer to Courtney Love's HOLE than to the cold post-punk spirit of JOY DIVISION. PINS add a grungier and more diversified note to their sound, making their sophomore release a bit less predictable than their debut. Quite often they slow down the tempo. Although Baby Bhangs opens the record with heavy guitars the track doesn't invite you to join the mosh pit. Same goes for Young Girls who provides a light-hearted lo-fi charm, just like Oh Lord. Still, Dazed By You and the heavy Too Little Too Late present the edgier side of PINS. 'You Get So Bored In The House Of Love' sings Holgate in the latter one while the guitars provide a furious finish.
Space for everything
Girls Like Us stuck pretty tight to the post-punk formula of the late 70s while Wild Nights is up for a few adventures. Got It Bad, for example, offers psychedelic madness while If Only is a surprisingly radio-friendly sing-along. There's even room for a proper ballad in the form of the record's closing track Everyone Says. PINS sacrifice the furious energy of their debut which might not apply to everyone but it surely helps to show a more diversified side of the four-piece. If you're looking for authentic female rock with an edgy twist we happily advice you to spend a wild night with these girls. They gonna kick your ass anyway if you don't join them.
PINS deliver a powerful mixture of post-punk, grungy lo-fi anthems and psychedelic moments on their second LP 'Wild Nights.'
—