---
Little Dragon – 'Season High' (Because Music)
What it is:The fifth studio album from Swedish electronic band, LITTLE DRAGON. From start to end it's an hypnotic and mesmerizing electronic masterpiece. Combining synth beats and a variety of vocal styles to create a uniquely LITTLE DRAGON sound Season High is a journey of sound. From the first track to the last, the Gothenburg music royalty prove there is no slowing in their progress. Combining electronic, pop and even at times R'n'B, Season High is a smorgasbord of musical styles

Why to listen to it: This one might be even more eclectic than its predecessor Nabuma Rubberband. Being a band since 1996 Yukimi Nagano and the quartet have never failed to deliver and Season High is no different. Futuristic pop and soulful electronic combined with plenty of musical twists and turns. Adding even more sensual urban R'n'B vibes this time the Swedes prove there are no boundaries in their musical journey. And while tracks like Sweet and High keep it simple, the more epic ones like Butterflies and the floating out-of-space closing track Gravity are testament of the group's constant will to not fall for the tempting and predictable pop path  It is risky but ultimately pays off with a big high, even a Season High. These guys remain a strong and entertaining force in the current music scene. (Hannah Fahy)
---
Kendrick Lamar – 'DAMN.' (TDE/Interscope)
What it is: It's the return of  America's rap messiah number one, the official follow-up to 2015's praised To Pimp A Butterfly (if you ignore last year's in-between album untitled unmastered). Being a key figure for the whole 'Black Lives Matter' movement of the past years you can be sure that all eyes are on his first full-length release in Trump-era USA. Prior to the release KENDRICK LAMAR promised more spirituality on the LP, which explains the increased use of religious metaphors on the album. Still, it doesn't stop him from addressing several issues. Stylized in capital letters DAMN is rather a scream than whisper but not as whole and one thing remains for sure: It's URGENT. Period.
Why to listen to it: Aside from the fact that you have to listen to it because everybody does it's another strong testament of this gentleman's skills. Crafted with the help of various producers this time DAMN is less jazz-infected than Butterfly but you can be sure that LAMAR got enough organic soul left in his lungs. However, tracks like the single HUMBLE and the opening DNA present the MC in full fight mode. 'Fox News wanna use my name for percentage… Somebody tell Geraldo this nigga got ambition' he states in the latter one while outlining his impressive unstoppable trademark flow. Next to the aggressive ones the more soulful pieces like FEEL, the JAMES BLAKE-produced ELEMENT and the quite hypnotic PRIDE set a sweet contrast. Feature guests are rare but well placed. LOYALTY is a sexy and catchy duet with RIHANNA while still relatively unknown ZACARI delivers a great vocal performance on  LOVE. And even Bono's appearance as patriotic soul singer on XXX works way better than you thought it might be. So, what answers can troubled America expect from Mr. LAMAR? Well, although claiming 'Goddamn us all' in FEAR, he's not willing to give up the fight anytime soon. There's hope and no doubt to whom the streets of America belong. He's in for the long run, anyway and it's always a pleasure to see him on top of his game. (Norman Fleischer)
---
Actress – 'AZD' (Ninja Tune)
What it is: An experimental journey in a British electronic landscape. Darren Cunningham likes to meander between genres and his fifth LP is no exception to that rule. He used to play in premiere league but was force to withdrawn after an injury – It's where ACTRESS was born. His most noticeable work was probably his album R.I.P back in 2012 and rumors even flied about him stopping this main project after the last album. Indeed, ACTRESS came back under the name LEVANTIS two years ago for an IDM-ambient project called Romantic Psychology. Then, nothing, until Ninja Tune released hints on social networks that the British lord was back. 

Why to listen to it: AZD is like if you were diring on a scenic road and then suddenly a huge tunnel devours the moutain facing you. Bright monochromic lights create a visual scenery in the darkest corners of the tube. The album is never too dark – even though it's mischievous enough to lead you to some experimental and disturbing moments. The rhythm here is a subtle thing: it has solid roots in techno but the groove never comes from the single power of a kick, it's quite subtle and rather atmospheric. You can definetely see a certain ninetish sound yet much clearer and in a very inventive way. It finishes in a very destructured way and let you puzzled. Should you go back inside again? Like a movie you wouldn't have noticed the mere details backing the story, definetely, yes. (Bastien Perroy)
---
Lisa Mitchell – 'Warriors' (Play It Again Sam)
What it is: LISA MITCHELL came into the public eye as a finalist during the 2006 season of Australian Idol. Her subsequent fame through various commercial and social media channels in Australia eventually caught the attention of producers in England and launched the young artist on to the global touring circuit. Warriors is the third full-length album by Mitchell and reflects a maturity and synthesis of her popular background and folk inspiration.
Why to listen to it: While MITCHELL's path to fame may not reflect some of the more alternative acts typically featured on NBHAP, her pop sensibility is far from generic. Warriors incorporates diverse folk-inspired elements and tight song structure, all held together by LISA MITCHELL's beautiful, elegant voice. Her melodies tend towards the cheerful, but the lyrics and instrumentation are engaging and, at times, unexpected. This is great driving music, especially if you find yourself out of the city on a country road. (Jesse Freeman)
---
Odd Beholder – 'Atlas' (Sinnbus)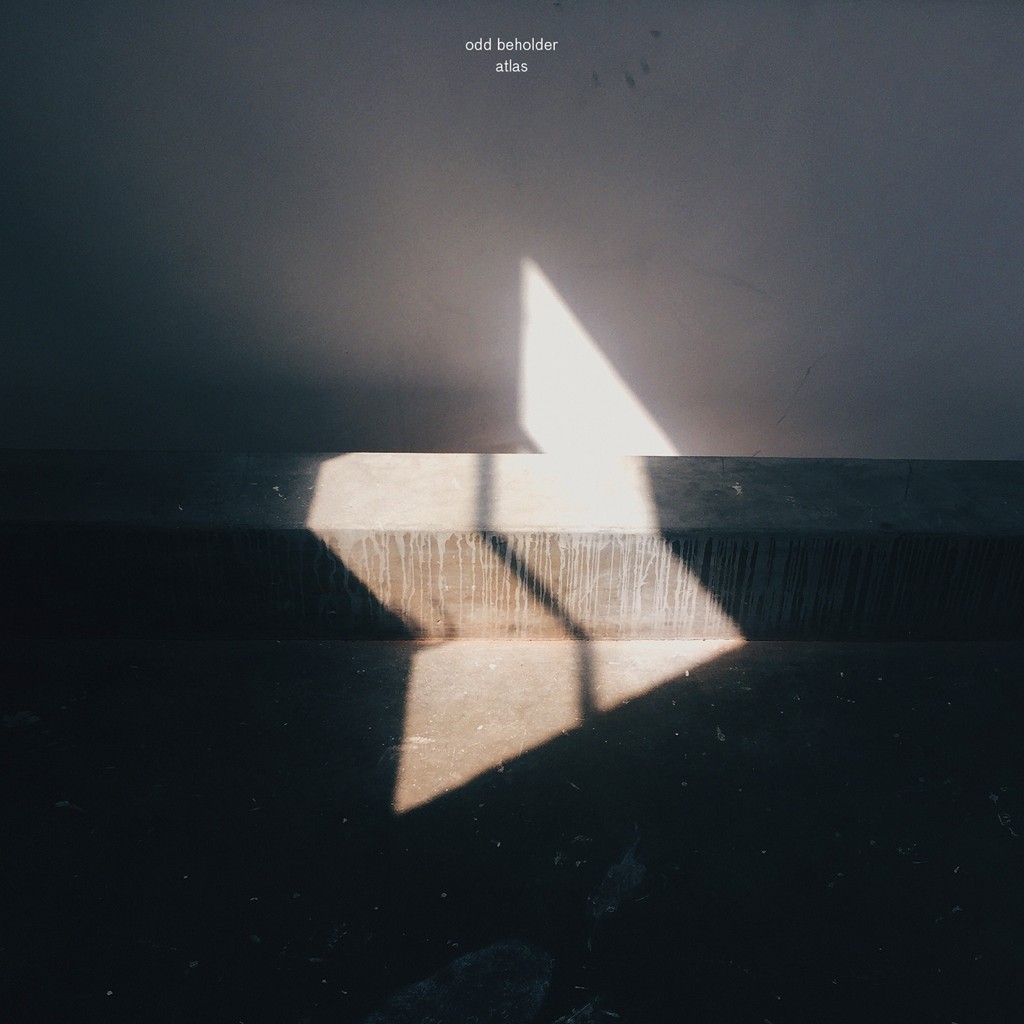 What it is: The second release by the Swiss dream pop two-piece whose 2016 EP Lighting was one of our favourite debut releases of the past year. Following a tour with German synthpop siblings HUNDREDS Daniela Weinmann and James Varghese now continue to establish their haunting sound with a new EP called Atlas. And according to ODD BEHOLDER it comes with the ambitious challenge to discuss themes like 'fear, our strategies of coping with it and its danger of corrupting our moral compass and our logic' within only five songs.
Why to listen to it: Just its predecessor Atlas establishes the musical couple as profound pop players that manage to create their own musical microcosm. Especially the gentle voice of Weinmann sounds unlike many other ones in the contemporary scene. In an almost whispering, spoken-word way she talks to the listener, comforting us as she creates a fragile and intimate feeling while the floating sounds around her unfold in an almost cinematic way. Isometry is off to a tender start before the build-up of Coins turns into the most delicate critic of capitalism you'll hear this year. With the gentle pop sounds of the title-track, the hypnotic retro feeling of Garden and the psychedelic Moon that slowly drifts into the orbit on wave of synthesizers, ODD BEHOLDER manage to creative a consistent little journey that underlines their qualities. Just like after Lighting we are desperately left with a thirst for more which might be the only point of criticism regarding Atlas. Hopefully, a full-length album experience is next on their schedule. (Norman Fleischer)
---