Low – 'HEY WHAT'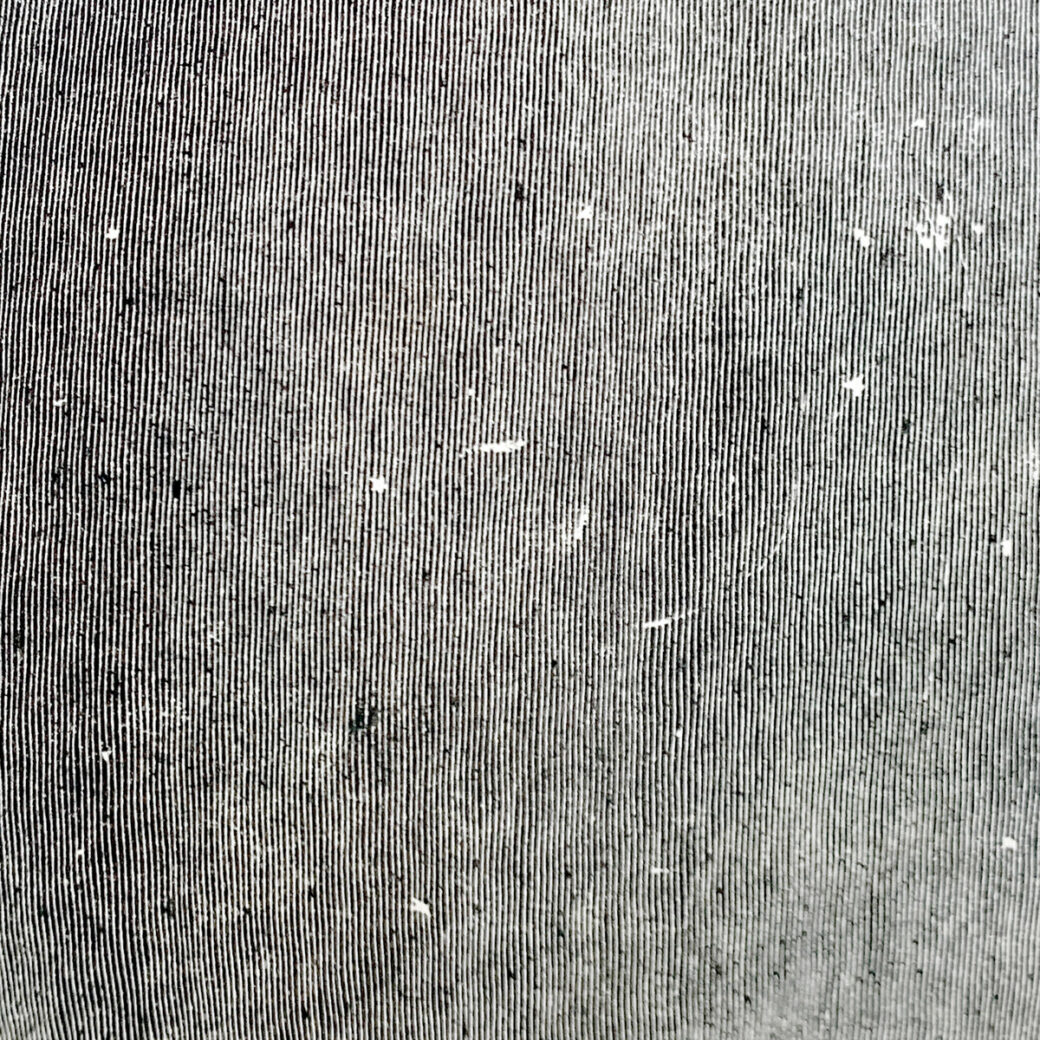 Sounds like … the honeypot for all your anxieties.

Alan Sparhawke and Mimi Parker, the beloved Schlager music couple from the upside down, have always been hard to grasp. HEY WHAT, their 13th record as LOW, is no exception to that rule. After almost three decades of living and thriving within their very own niche you still won't find two records by them that sound exchangeable. After 2018s Double Negative, HEY WHAT is their second collaborative album with producer BJ Burton (Bon Iver, James Blake). And it probably presents them once more at one of their many artistic peaks. In a way it is the perfect synthesis of 2016s Ones and Sixes' melodic sparseness and Double Negative's meandering upheaval. Musically more of a sonic, glitching landscape, LOW still have beauty and melody deeply engrained in every distorted, well, whatever that sound is they produce. But more importantly, they've got something to tell us. Not always in a forward, direct way. But from a place of wisdom, dedication and sincerity.
Said beauty within LOW's music heavily relies on the duo's perfectly entwined voices. "We noticed the songs seemed to be just vocals, with everything else spinning around them", Sparhawke recently said about their new album and it hits the mark. Contrary to the nerve-wretching noise of Double Negative, every song on HEY WHAT transports that feeling of a few vocal lines and harmonies at their centre with a lot of turmoil surrounding them. Every song is underlined with warm, human rays of light within all the cold 0s and 1s. LOW, along with Burton, were bold enough this time to not just simply deconstruct everything at once. The resuld sounds as if Fleet Foxes would meet up with Fuck Buttons. Wether it's the a capella of Days Like These fading out into the long black space, the twisted but honest romance of Don't Walk Away (I have slept beside you now/For what seems a thousand years/A shadow in your night/The whisper in your ear) or how Sparhawke and Parker whisper their caring Hey at each other while something deadly pulsates around them. In all its dialectic beauty, HEY WHAT feels ultimately human. Meaning that it also reflects humanities current, let's say, special conditions. The album deals in extremes and adds up to a comforting stubbornness and strength that's painful to listen to at times. But there is always just as much beauty in the pain as there is menace underneath harmony. Sparhawke and Parker know that we basically endure life. And with LOW at your side that still feels actually quite nice. Everybody is chased by dreams. (Henning Grabow)
Stream It: ► Spotify / ► Apple Music / ► Bandcamp
---
Amyl And The Sniffers – 'Comfort To Me'
Sounds like … a much needed punk rock relief to lockdown blues.

Amyl and the Sniffers channel their raging punk rock stage energy into a sophomore record, Comfort To Me, that lives up to their intense live shows. The four-piece spent the time before the pandemic traveling around, tearing up venues across the globe with their debut record. Over the lockdown, confined to their quarters, the Melbourne-based friends cooked up a new record. But as soon as the regulations were loosened, they took the brooding songs into the studio. The LP sounds like the release of tension accumulated over the period of time when going back onto stage was not an option.
The thirteen tracks come with the familiar high energy, noise, and quick-witted lyrics. But even though Comfort To Me still qualifies as a noisy punk rock record, it shows a softer side to the band as well. On the rhythmic AC/DC reminiscent Hertz, singer Amy Taylor turns the lovers' road trip story that drives so many folk songs into a hard rocking anthem. Instead of gently crooning, she screams "take me to the beach, take me to the country". Knifey is an angry anthem about the dangers women face when walking alone. So, Amy Taylor keeps a "knifey to get home nicely". Comfort To Me is a combination of love songs gone edgy punk rock, short and noisy bangers like Freaks To the Front, which clocks in at just a minute and a half, and unapologetic tongue in cheeky rock outbursts like Maggot and Security. Amyl and the Sniffers have not gone dull over the lockdown but channeled their ferocious energy into an irresistible sophomore record. (Liv Toerkell)
Stream It: ► Spotify / ► Apple Music / ► Bandcamp
---
Homeshake – 'Under The Weather'
Sounds like … soft slacker pop vibes to cope with isolation.
Despite everything you might think about a reduced bedroom pop infected album that deals with isolation and mental health in the year 2021 – no, Under The Weather isn't a Covid-related album. Peter Sagar wrote most of the record already back in 2019 before the pandemic changed all of our future plans. While experiencing the introspective nature of the fifth Homeshake record you might easily forget about that fact. Sagar did all the lockdown stuff (binge-watching Star Trek, listening to meditative ambient music) before it was cool. The result is a hazy and laidback record that comes with all the beautiful strengths you've come to love about the slacker/downtempo project over the past years. Capturing the cloudy sound of his slightly depressive funk was not that easy so Sagar got a bit help from his friend, Jerry Paper's Lucas Nathan who co-produced the album with him and helped to get the sound right. Compared to 2019's Helium the new record heads back to more analogue territory. It's even more sparse and reduced but Sagar's brilliant songwriting and the spot-on-production make it work in a very satisfying way.
"I feel better when it's colder" the songwriter realizes in the opening Feel Better as he delivers a heart-warming tribute to bad weather conditions. That doesn't come without irony since it's in the nature of Homeshake that his music is more like the soundtrack for laidback and smooth summer days. Vacuum is a fine example here where the laidback delicate funk of Sagar unfolds its really irresistible magic. But it's also the more fragile moments that make Under The Weather so wonderful. I Know I Know I Know might be a little highlight here as it's mainly built on a gentle guitar melody and the artist's fragile falsetto. Towards the end a few synth bells are added to the equation and it really lifts this personal ballad into a whole different level. Sleazy grooves, warm synths and a bittersweet melancholic feeling – the vibes that have always dominated the Homeshake cosmos sound better than ever, more matured and honest, fragile and defined. It's great to have tracks like Half Asleep After The Movies in there which sounds exactly like the title implies because they give a brutally honest insight into the isolated microcosm of Peter Sagar. Maybe the music of Homeshake has never been more important than today with the mutual understanding of the pandemic still in the back of our heads. (Norman Fleischer)
Stream It: ► Spotify / ► Apple Music / ► Bandcamp
---
Odd Beholder – 'Sunny Bay'
Sounds like … dream pop sweetness addressing the nightmarish reality of our lives.
Oh human existence, you beautiful, twisted and often bittersweet joy. These days many artists are looking for the right words to make sense of life in the early 21st century; describing a time that is in such desperate need for transformation while old forces clinging on to the past. When we were young we loved watching big sci-fi blockbusters about the end of the world or find dystopian flicks like Blade Runner fascinating. However, we never dreamt of actually ending up living on the brink of the apocalypse but … well, here we are. And Odd Beholder's Disaster Movies is a song that tells exactly this story. How do you cope with all of this? Anxiety, frustration, resignation, hope and despair – they've been going hand in hand in the music of Swiss songwriter Daniela Weinman for many years now. But on the second full-length under her moniker they reach new heights and underline her qualities as a true hidden treasure of contemporary alternative pop. Weinman's songs have always been pretty spot on but this time there's an extra level of emotional honesty that captivates the listener on Sunny Bay. While her 2018 debut All Reality Is Virtual dealt with the digitalized future of mankind, the follow-up takes a step back and focuses on our connection with the analogue world and our crooked relationship with nature. "I want to delete, tonight my calendar, my accounts," Weinman states in the bright Accept Nature, a decent call for transcendence and she transports that wish with dignity and confidence.
The 10 tracks on Sunny Bay might address a certain romanticized escapism when it comes to nature but there is a subtle dark undertone to them. Weinman outlines existential threats and fears via her beloved hypnotizing dream pop scheme which results in wonderful little pop gems like Rental Car and Transatlantic Flight. But on the other hand she's also heading for a different path occasionally. The title-track is a hauntingly beautiful reduced ballad in which she repeats the mantra "I don't have the guts to pray" in the wake of all the bad things surrounding her. Olive Tree is a hypnotizing trip-hop-infected song that flows like a musical river while Weinman's vocals remain fragile and raw. A song like Silent Spring even starts with an unfiltered live recording of her singing before it evolves into a cloudy piece of sparkling synthpop. The way she samples the bees from that field recording in the track is really joyful gimmick for all fellow producer geeks. Sometimes a whisper, never a shout – Weinman's voice is the magnificent guiding light of her music, one that can actually transport all the frustrating desperation but also fragile determination of her songs. Sunny Bay makes the uneasy reality sound like a beautiful utopian dream and it's about time for the rest of the world to jump on the Odd Beholder bandwagon before this entire planet goes to waste anyway. (Norman Fleischer)
Stream It: ► Spotify / ► Apple Music / ► Bandcamp
---
Someone – 'Shapeshifter'
Sounds like … musical empathy. 
The unpretentious name, Someone, might easily slip you by, but the music the British Dutch musician makes, will linger. On her long awaited debut Shapeshifter Tessa Rose Jackson loosely weaves instrumental textures, from violins to contrabass to horns, to 60s inspired psychedelic pop soundscapes. The quiet intensity of her vocal timber delivers the messages of each song with goosebump evoking emotion. The LP was written and recorded over the lockdown period in the singer's hometown Amsterdam.
On the dreamy Paris At Midnight, Someone recounts the tale of lovers in Paris. Health is a reminder to take care of one's mental health. Similarly, Nothing Really Matters is an analysis of lost drives and an encouragement to keep going. With folky guitar strums and melodic finger picking and more recited than sung vocals, this could just as well be a road movie soundtrack. Shapeshifter is a record that shines in the attention to detail. The off-kilter violins on Take It As It Comes, the darker psych pop mood of Empathy, and the trumpets on the title track. The timelessness of the record is completed by a movingly beautiful rendition of Bob Dylan's Blowin' In the Wind. Someone to remember! (Liv Toerkell)
Stream It ► Spotify / ► Apple Music
---